👉 Age 18+
👉 No Cancellation
---
SOIRÉE AT THE RITZ BAR
INCREDIBLE DARK CIRCUS PERFORMANCES AND COCKTAIL EXPERIENCE
BY TURAL HASANOV & GUEST BARTENDERS FROM TANQUERAY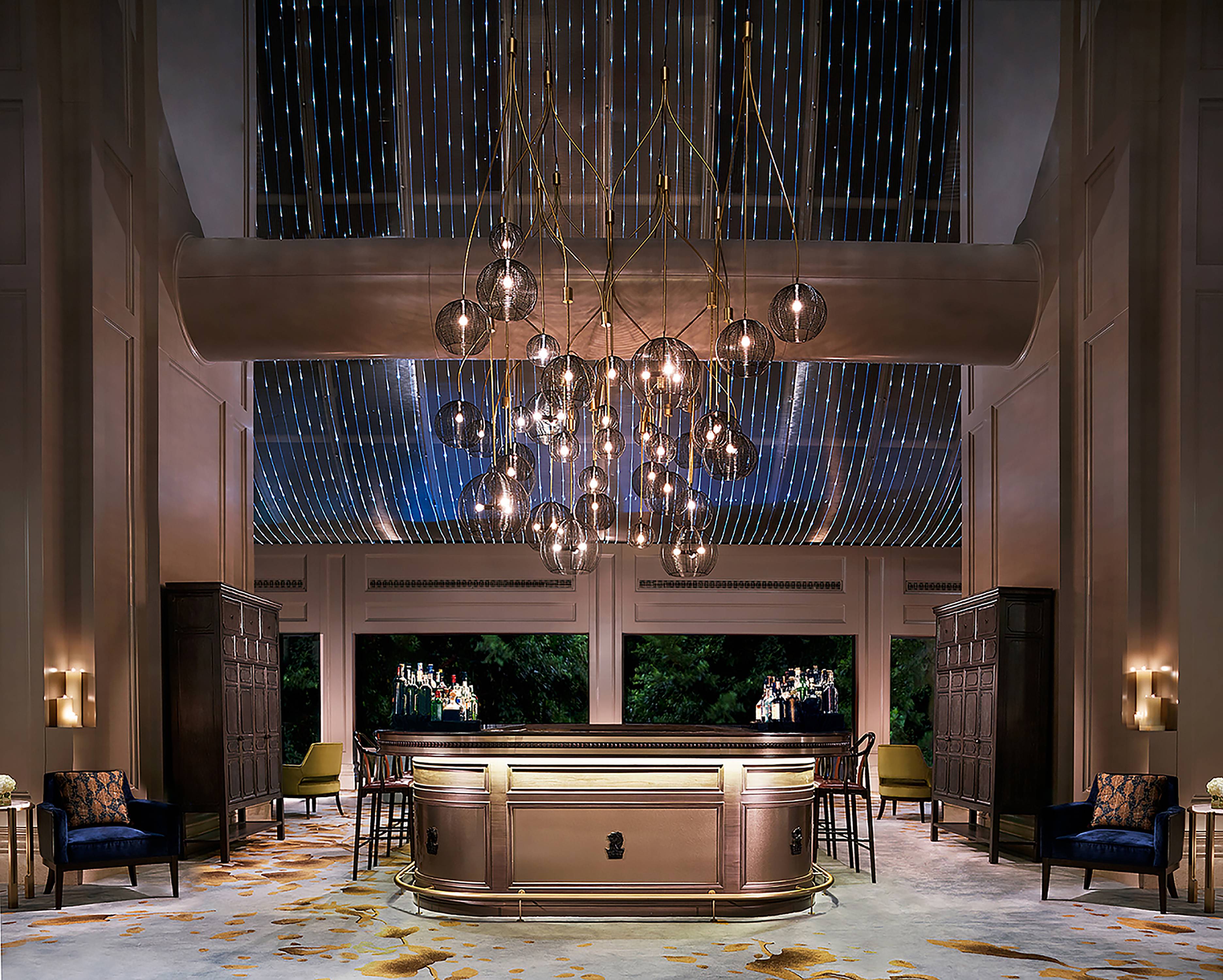 The Portman Ritz-Carlton, Shanghai on prestigious Nanjing West Road celebrates its 5th anniversary of The Ritz Bar & Lounge on Friday, 17 September 2021, a commemorative milestone since the hotel unveiled this exciting social destination. To celebrate the anniversary, the evening will unfold with Dark Circus Aesthetic performances with a glimmer of story, a group of charismatic characters, a burst of atmosphere, allure of music and a scent of carnival. Also, discover the new cocktail menu – A Sip of the Orient by Beverage Director Tural Hasanov complemented by Movers & Shakers Series guest bartenders from Tanqueray. Enjoy nibbles and bites created by Executive Chef Xian and live DJ spinning the latest music into the night.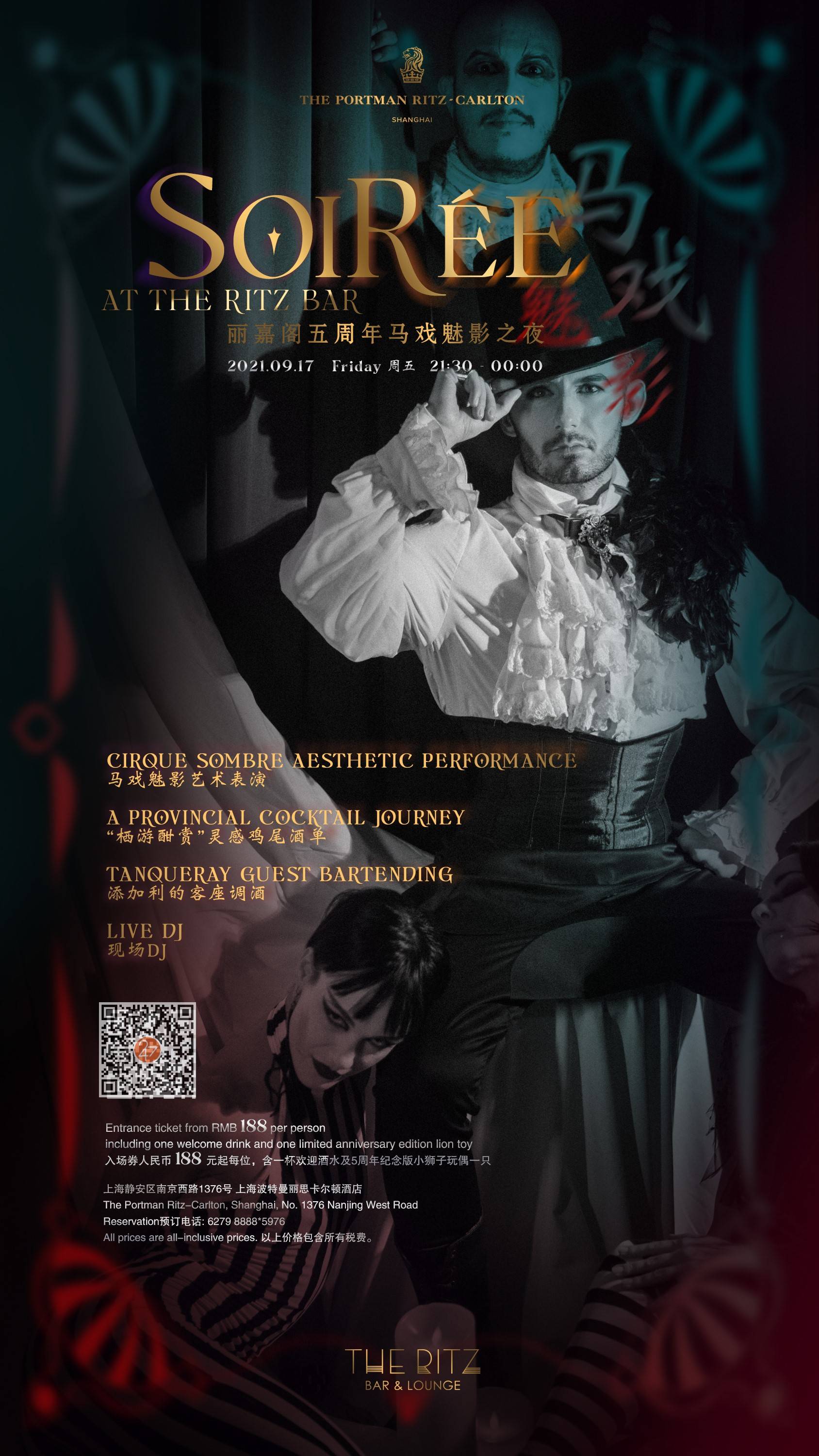 CIRQUE SOMBRE AESTHETIC PERFORMANCE
Set your mind free for a wild night with a circus caravan at The Ritz Bar & Lounge. Be thrilled with artistic performances by La Lune Noire, and be filled with the happiness of the carnival with a touch of sensuality. Discover the secrets of eccentric circus artists, experience a classic yet dark circus experience that will take you down the memory lane, with the smell of popcorn, caramelized apples, and all the excitement of going to a fair, only this time, with a dark sense of humor and a special show made for adults.
This show is an hour-long journey that broken into four 15-minute episodes. Each one is an atmospheric production with innovative theming, interaction with audience and visual effects. The breaks between each show allow guests to enjoy some time reflecting, listening to music and talking. Expect to encounter high-kicking dancers, jaw-dropping acrobats, magicians, musicians, aerialists, and a sense of giddy!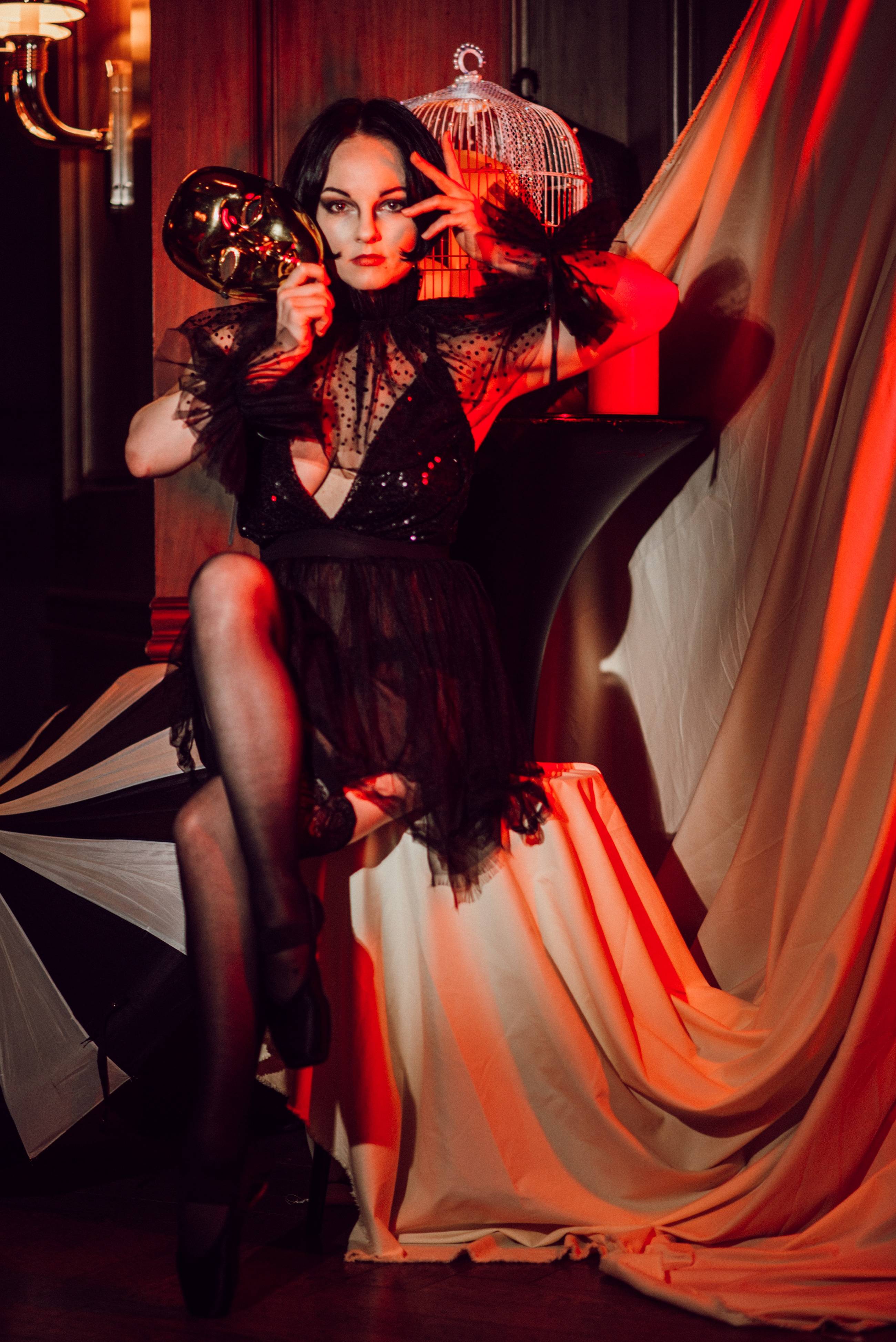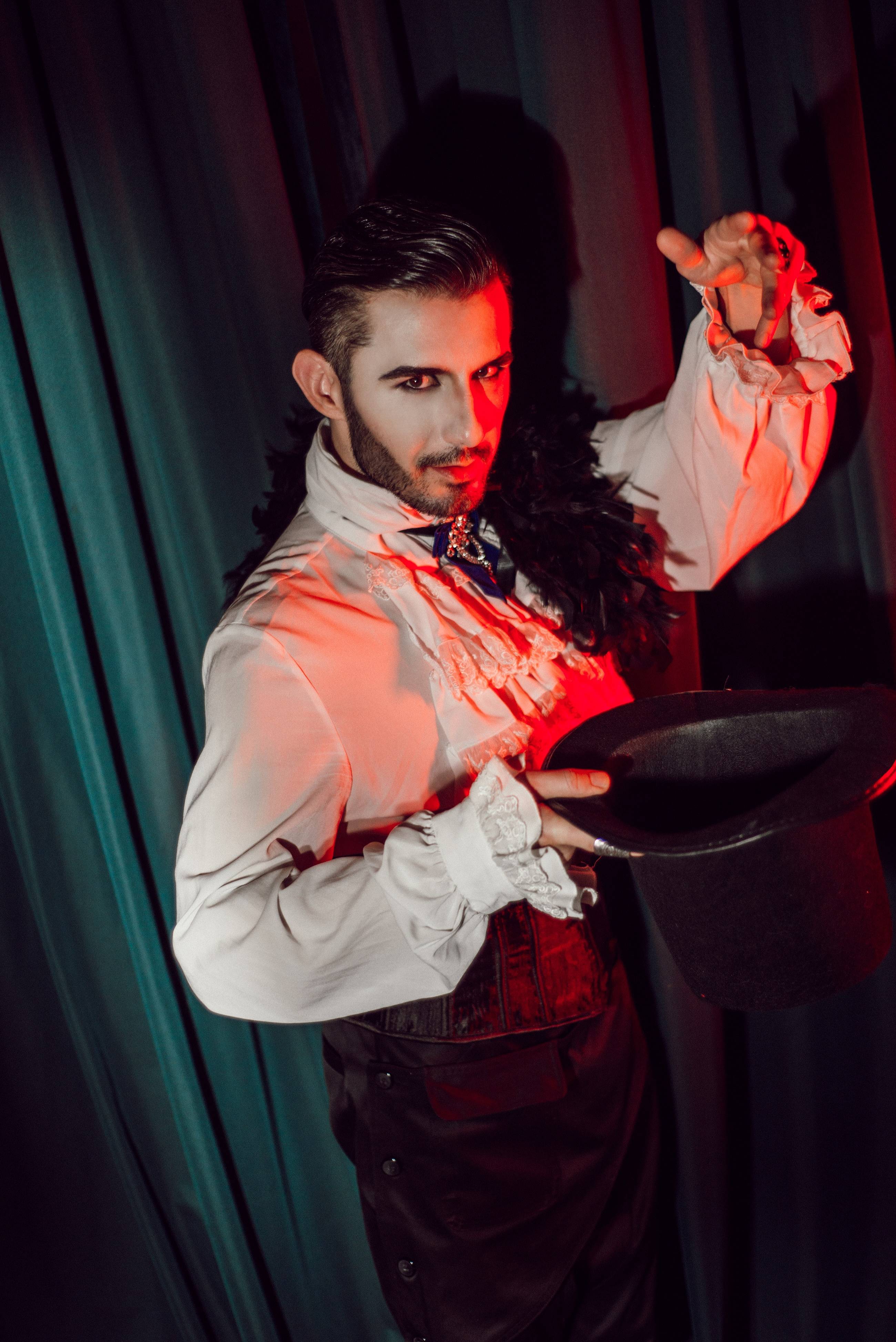 NEW INSPIRATIONAL MENU LAUNCH: A SIP OF THE ORIENT
The Ritz Bar & Lounge will unveil an innovative new cocktail menu – A Sip of the Orient, with inspirations from China's bountiful varieties of cuisines, local charms and cultural splendors. Developed by Beverage Director Tural Hasanov and the mixologist team, this menu will take guests onto an immersive journey exploring unique cocktails that will be artfully presented in Chinese styles according to eight renowned cuisines namely Lǔ (鲁), Huī (徽), Chuān (川), Xiāng (湘), Yuè (粤), Mǐn (闽), Zhè (浙), Sū (苏).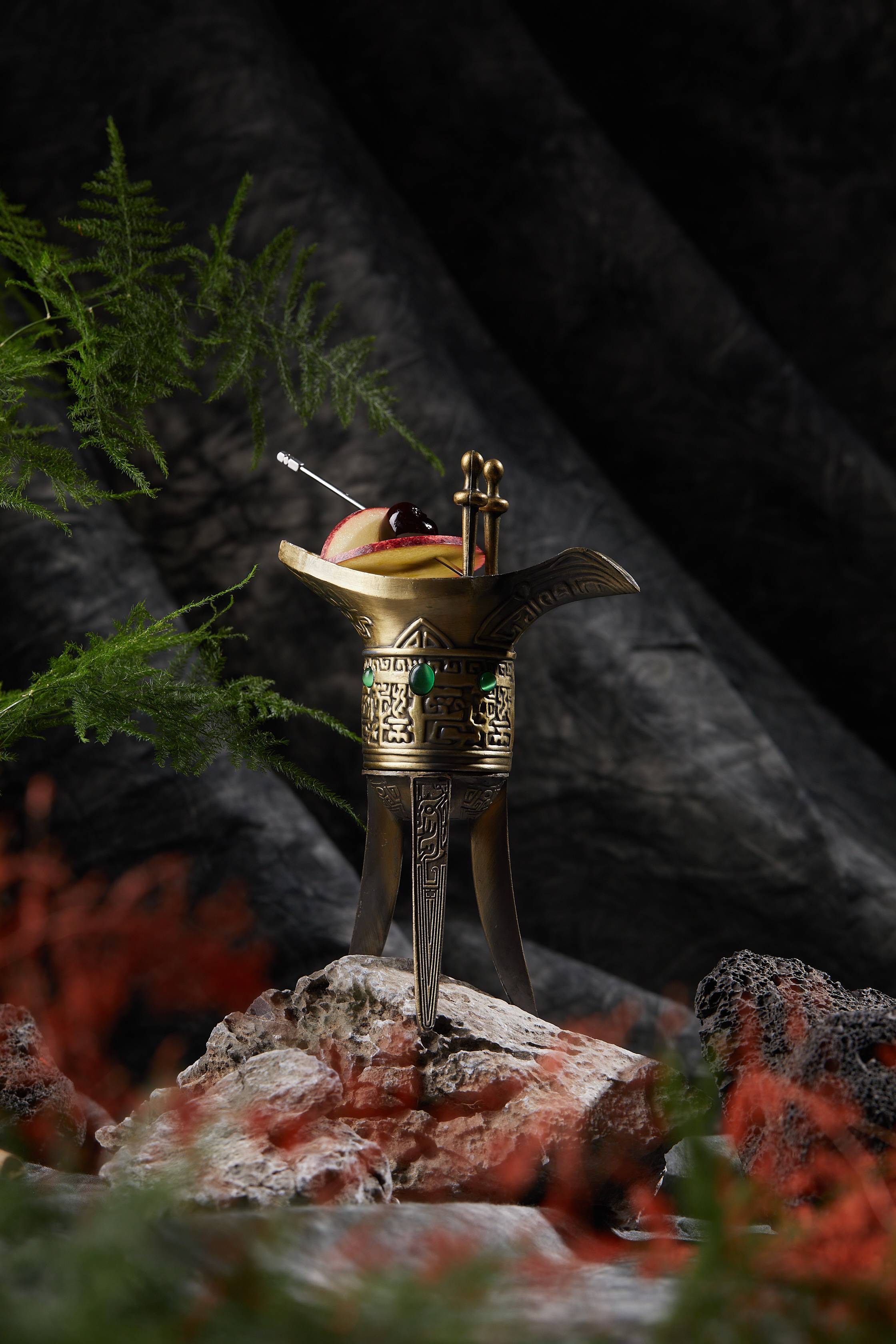 A Sip of the Orient Cocktails
MOVERS & SHAKERS SERIES
The Ritz Bar & Lounge is an authority in the Shanghai bar scene – the leading bar benchmarked for its innovative cocktails, delivering first class cocktail experience from local and international guest mixologists with the Movers & Shakers Series since 2017.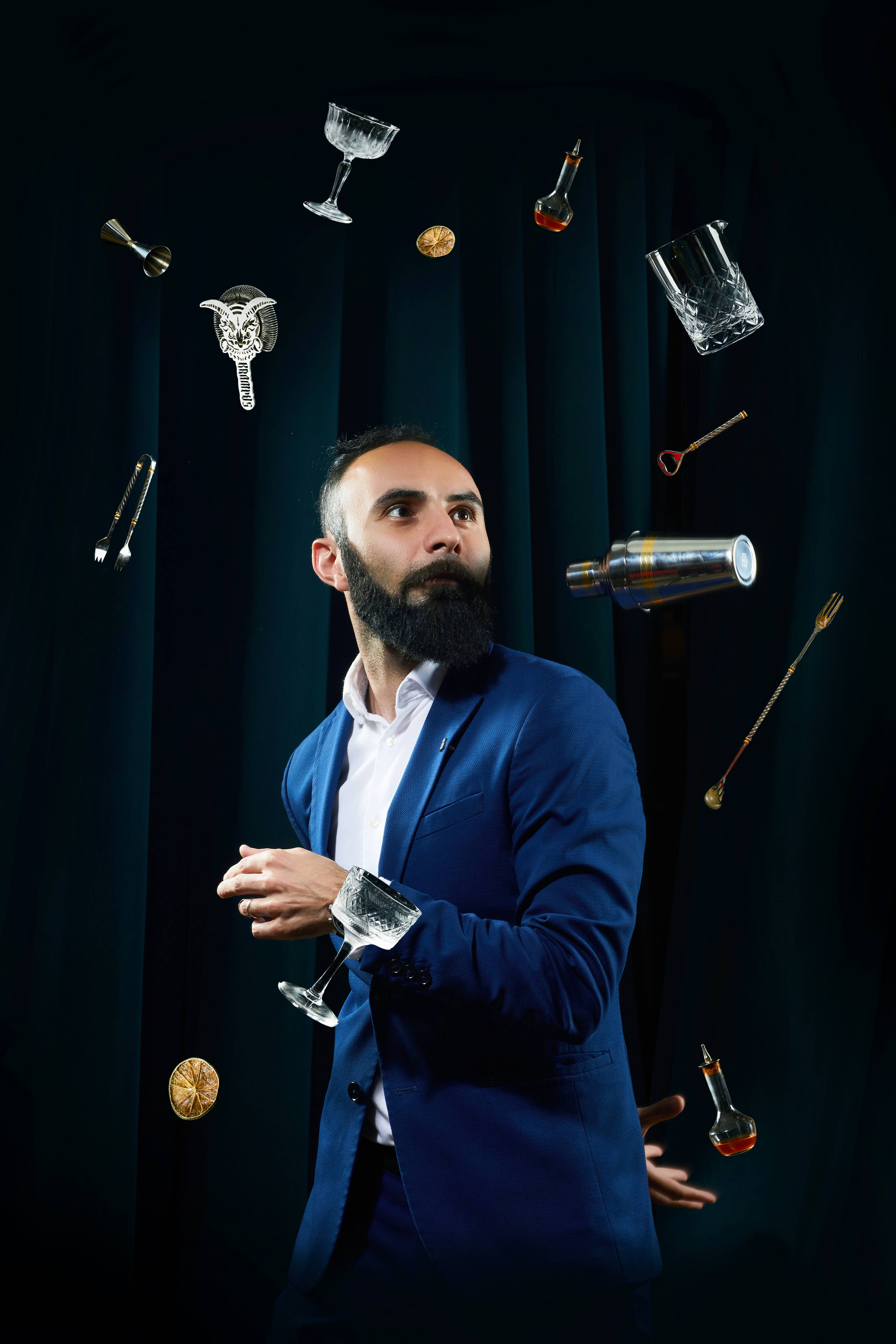 Tural Hasanov, Beverage Director at The Ritz Bar & Lounge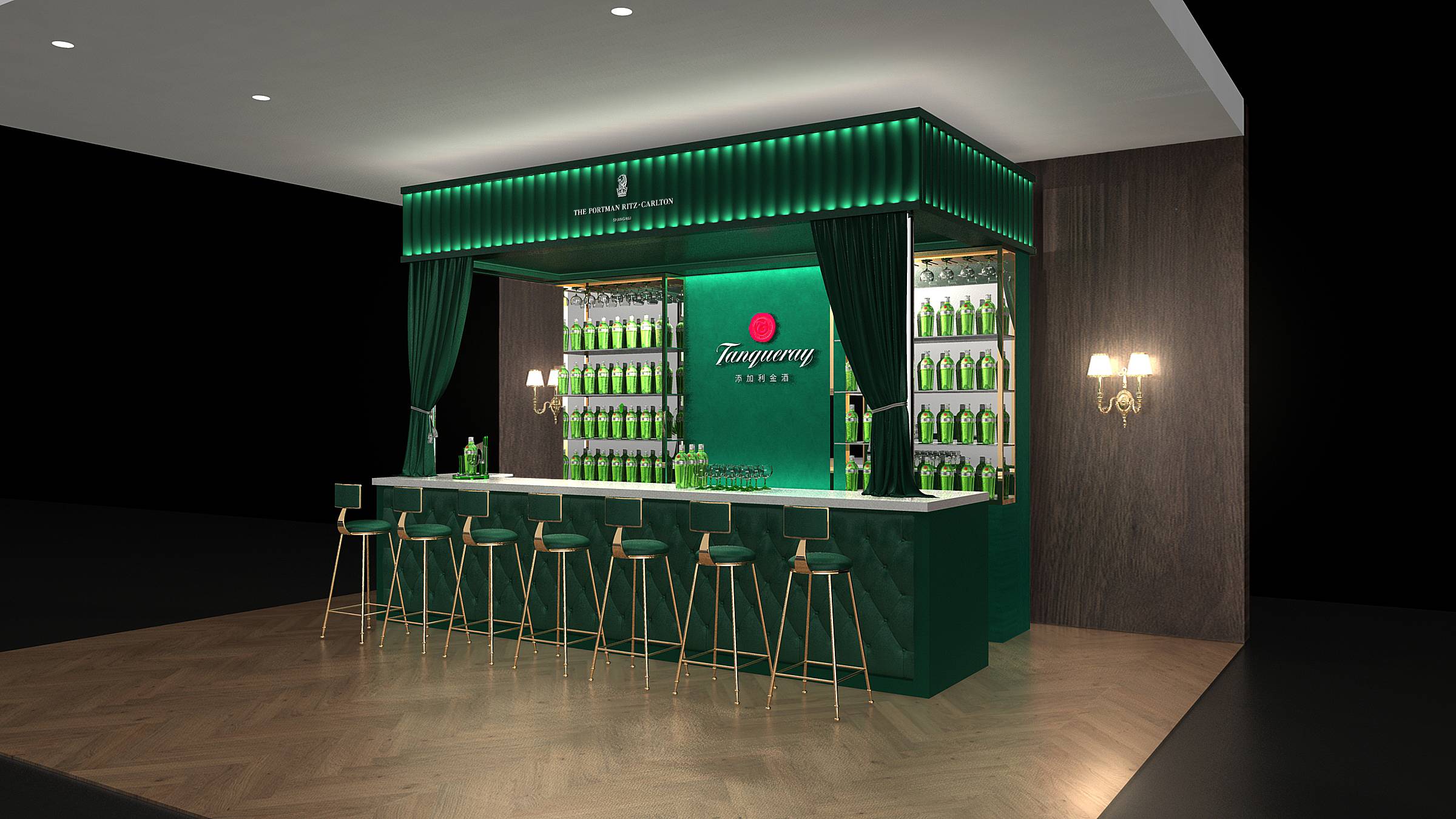 Tanqueray Bar rendering at The Ritz Bar & Lounge
Apart from the anniversary drink handcrafted by Tural, two guest bartenders from Tanqueray will be shaking up the night with their signature recipes at the newly-installed Tanqueray bar in the Hidden Bar area of The Ritz Bar & Lounge. Sam Wang, renown bartender from Shenzhen, has won 2019 Singapore FAST Hands Champion Team, was featured as 2018 Drink Magazine Star of March issue, won Bacardi Legacy Shenzhen Champion and Cointreau Queens Team Champion in 2017. He will be making two cocktails with Tanqueray gin highlighting the versatility and citrus of Tanqueray No. Ten.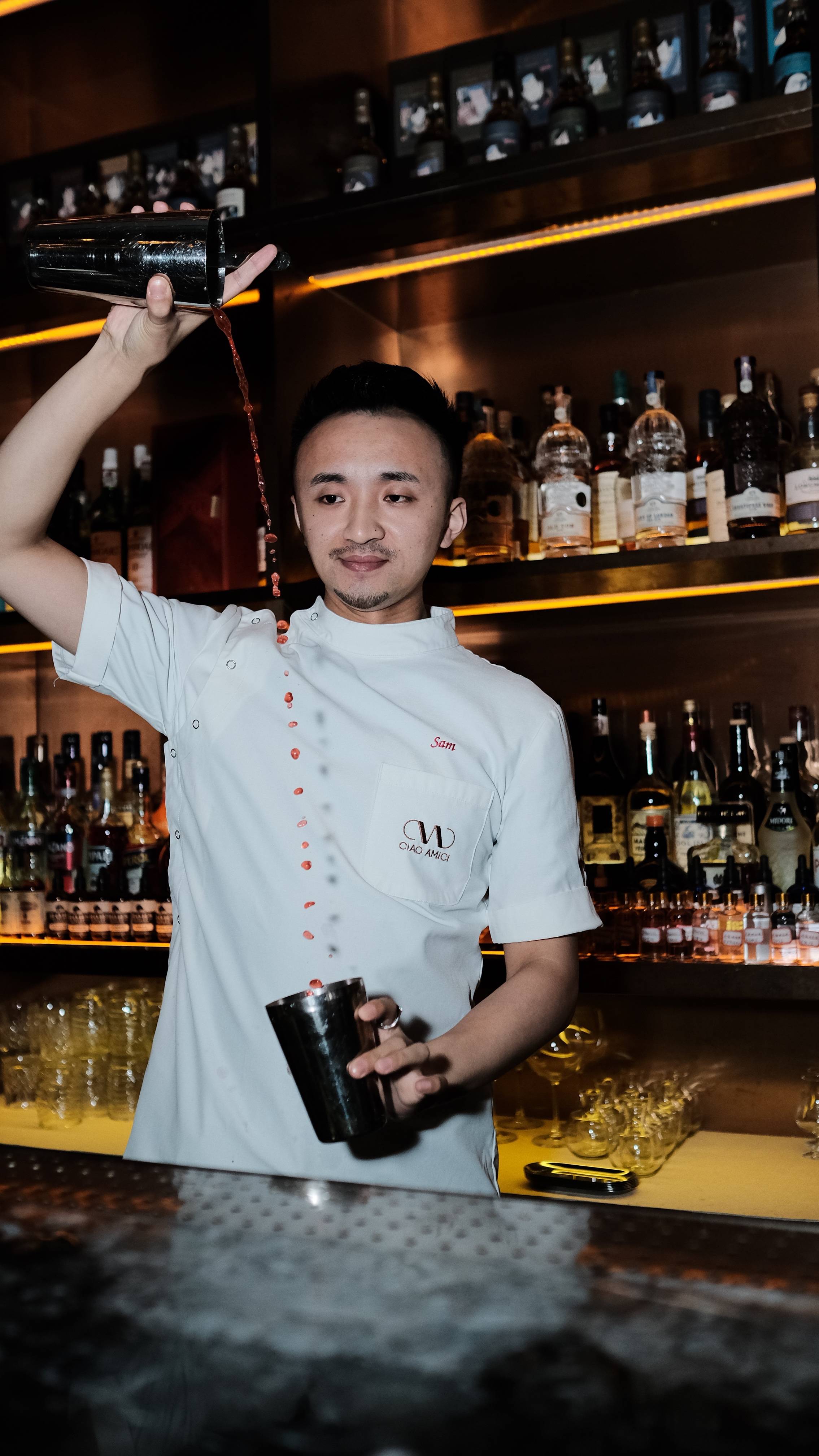 Sam Wang, Tanqueray Guest Bartender
Another popular guest bartender at the Tanqueray bar is Rainbow Deng, a seasoned bartender from Shenzhen. She has been Cointreau Queen Judge/ South of China, FABBRI Judge/ South of China in 2019, in the same year, she won Singapore FAST Hands Champion team. She was also the champion of Cointreau Queen of China in 2015. During the evening, she will delight guests by creating scintillating cocktails with Tanqueray Gin.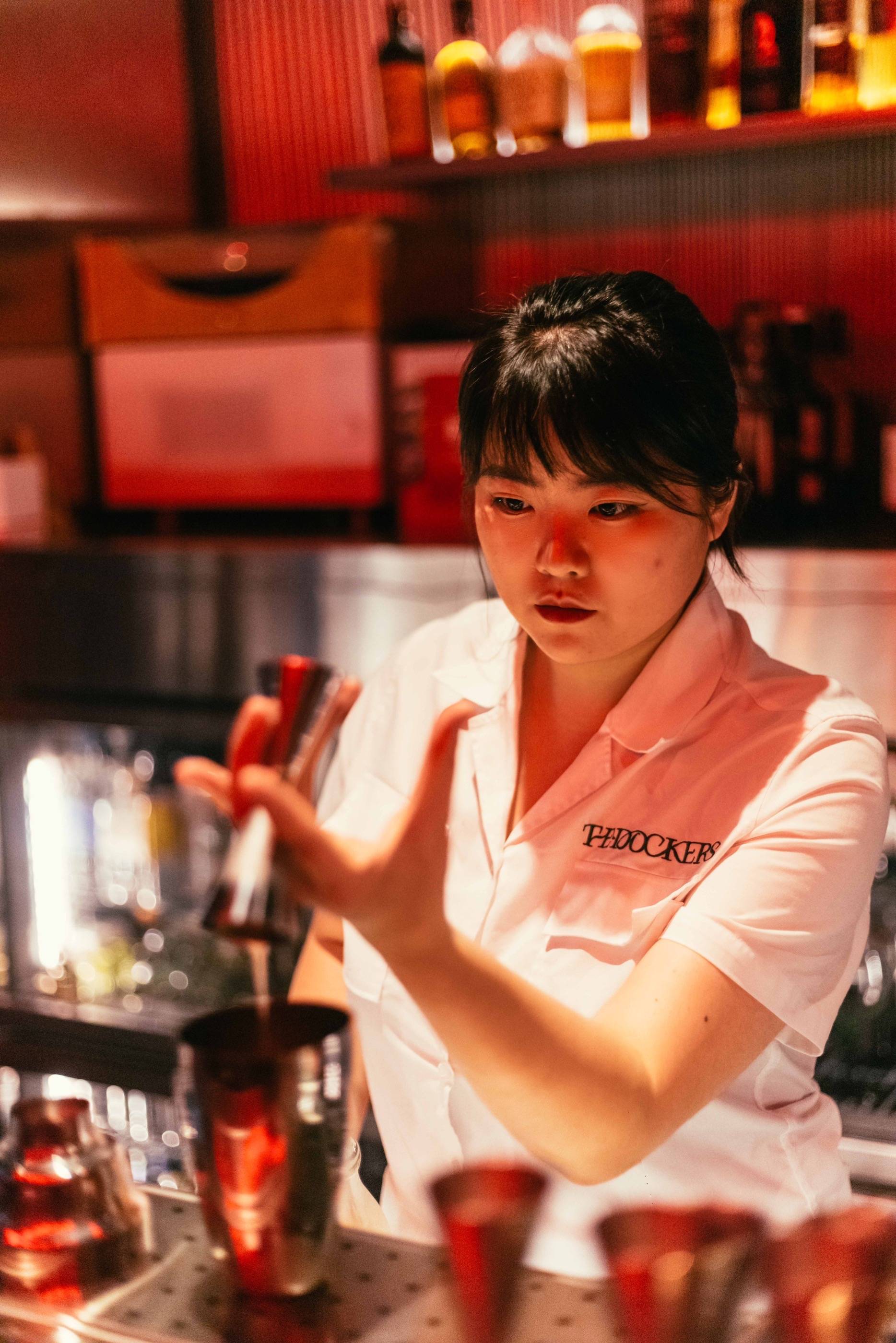 Rainbow Deng, Tanqueray Guest Bartender
Enhancing the energy of the party is resident DJ Shirley at The Ritz Bar & Lounge will lead the decks throughout the night, artfully blending deep house and bass house with live interactions within the enchanting 1930s lounge atmosphere. To mark the fabulous year of The Ritz Bar & Lounge, guests joined to celebrate in style will stand for a chance to win complimentary stays at The Ritz-Carlton hotels.
About The Ritz Bar & Lounge
The Ritz Bar & Lounge promises to be a first call for global travelers and Shanghai's fashionable set. The city hot spot segues from elegant lounge by day to sexy cocktail bar and nexus of Shanghai's famous nightlife scene. Inspired by Shanghai's glamorous 1920s and '30s and the exotic mood of "Ye Shanghai, Night Shanghai", the lounge is decorated in gem tones of soft turquoise and jade with seductive glints of deep bronze and gold. A four-story-high ceiling cascades into a dramatic curtain glass wall beneath which stands a chic island bar. Art Deco motifs and contemporary design elements are mixed and stirred with the flair that is characteristic of Shanghai, Pearl of the Orient.
The Ritz Bar & Lounge is styled for different moods and occasions from early morning until late evening. During the day, guests find it an elegant spot for breakfast, business meetings, light lunches and the Ritz-Carlton Afternoon Tea, with dainty sweet and savory treats paired with fine teas and a choice of organic coffee. In the evening, the sound of cocktail shakers and music create the perfect setting for guests relax after the day.
Celebrating Shanghai's impressive craft cocktail culture, helming the bar is Resident Mixologist Tural Hasanov. Taking inspirations from Shanghai heritage and inspiring moments in life, Tural launched eight new cocktail collections in The Hidden Bar of The Ritz Bar & Lounge, celebrating local ingredients, world famous delights and spirits that pique the senses of discerning cocktail connoisseurs.
About The Portman Ritz-Carlton, Shanghai
The Portman Ritz-Carlton, Shanghai is a 593-room luxury hotel located in the Shanghai Centre retail, dining and entertainment complex on the renowned Nanjing West Road. Situated in the heart of the commercial, shopping and entertainment district of the city, the luxury hotel features unparalleled service, exquisite dining experiences including The Ritz Bar & Lounge, Portman's Restaurant and spacious accommodations. An extensive health club with swimming pool and gym are also featured at the downtown Shanghai hotel.