April 4 - 7: Let's go...to the Rainbow Mountains!!!
It's time to see one of the most fascinating sets of mountains in the world… They have been called a "geological miracle" and a "paradise for photography", but no matter what people call them, this place definitely one of China's hidden treasures…and to make this trip even more amazing, we will also get to experience one of the most picturesque valleys in Asia, immerse ourselves in Tibetan culture, old pagodas, ancient water mills, deserts, and did we mention the wild camels???

We will be heading to one of the coolest places on earth…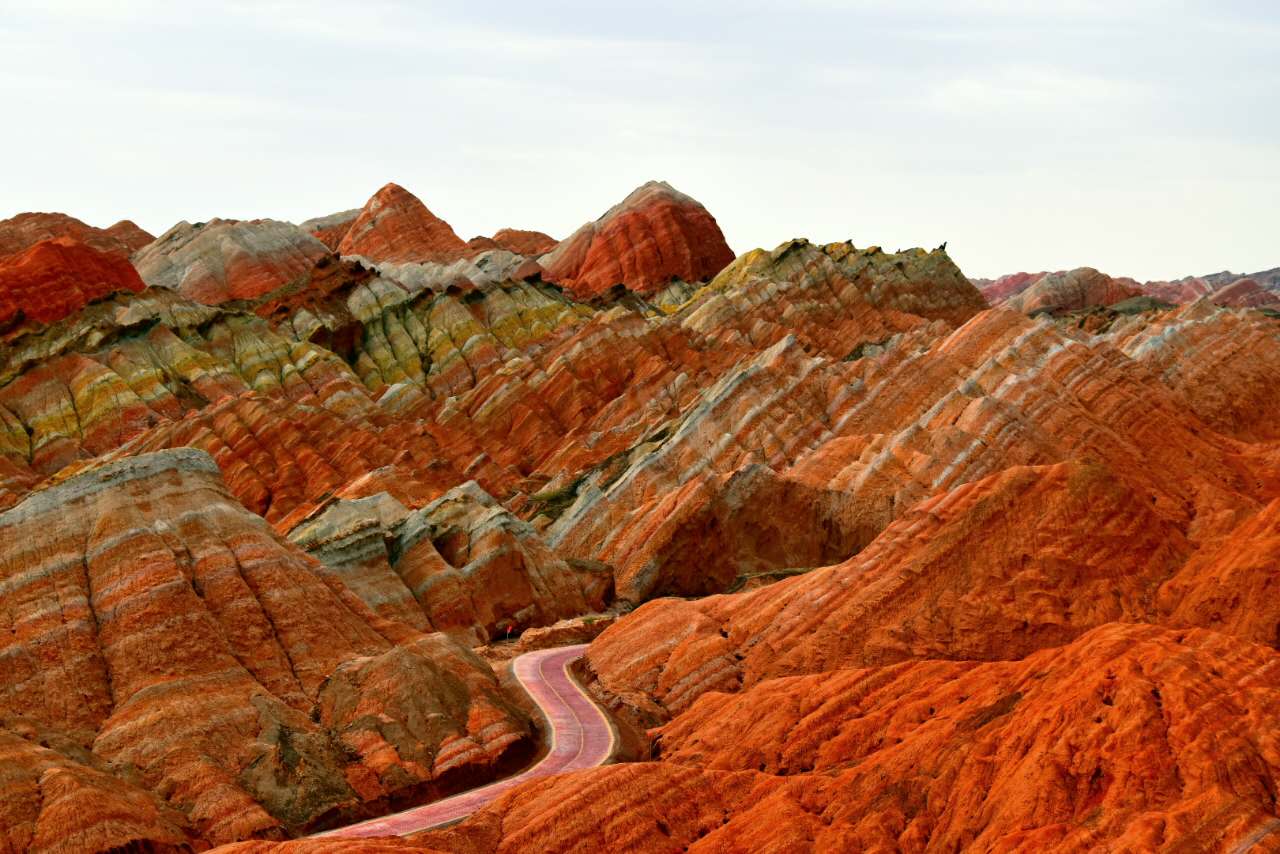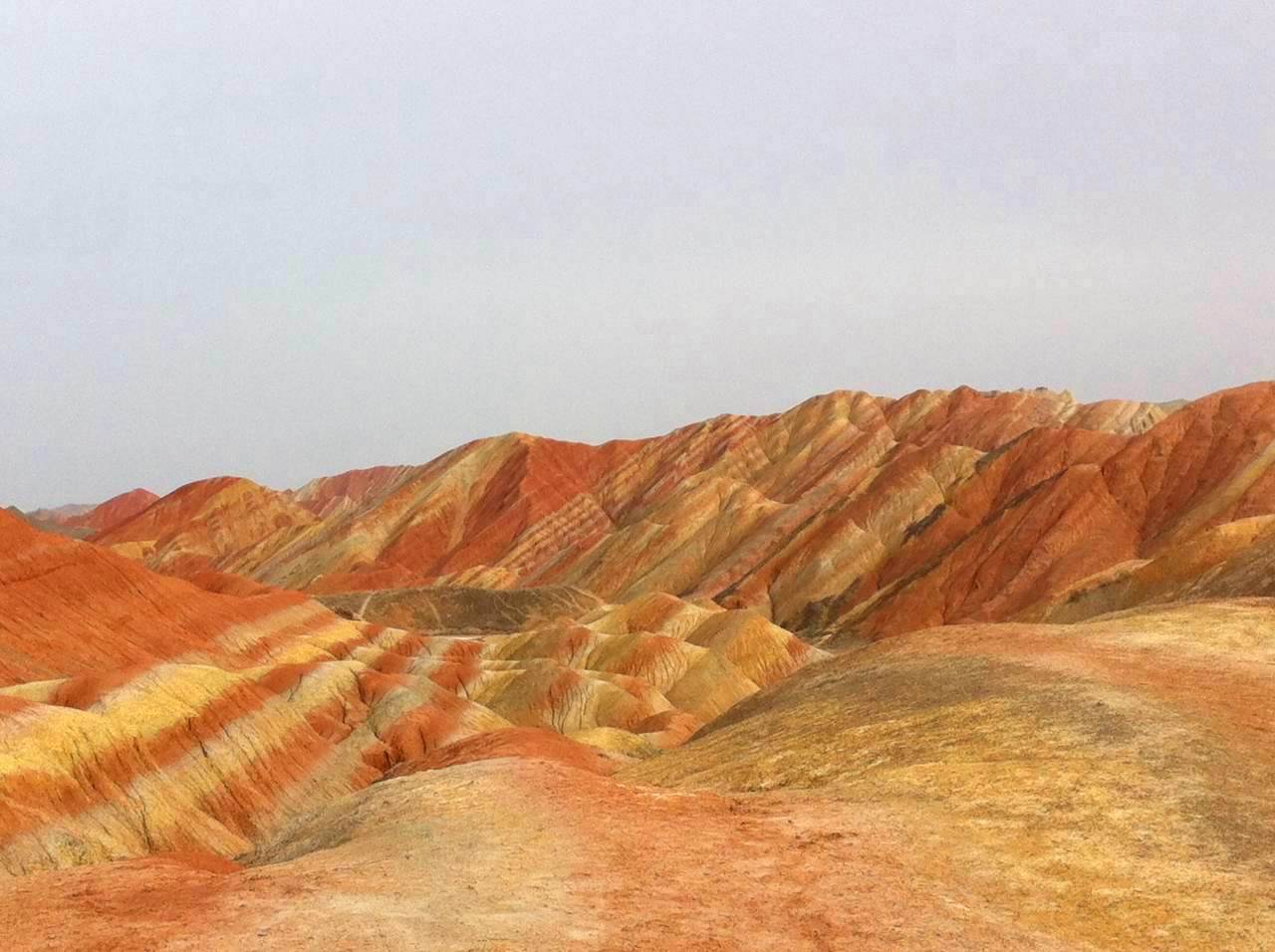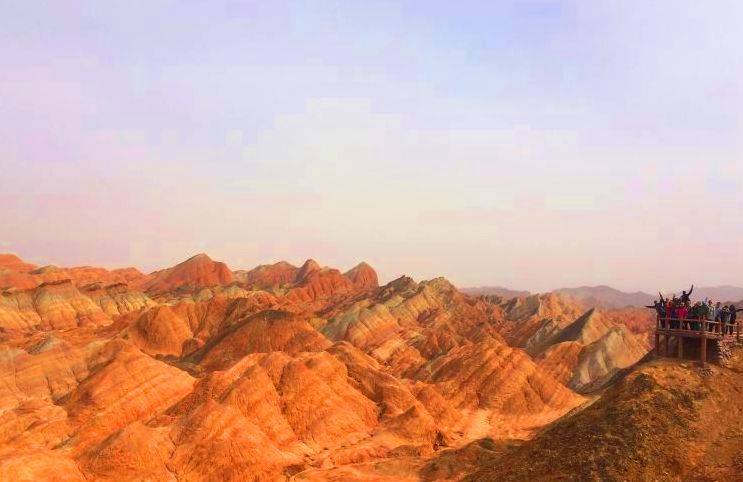 …taking in some of the most breathtaking views you have ever seen…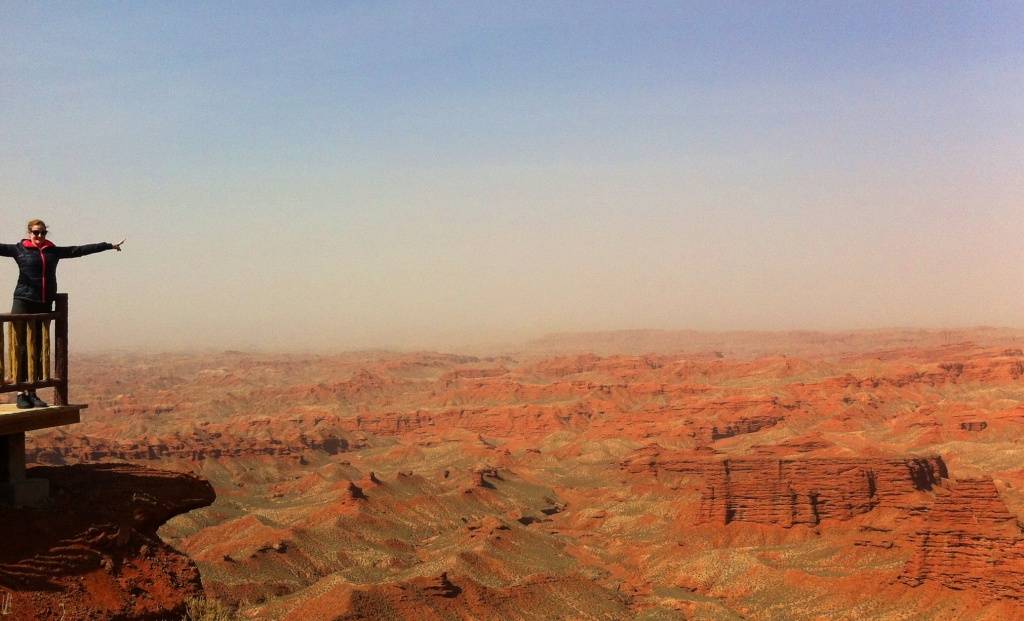 … exploring awe-inspiring valleys…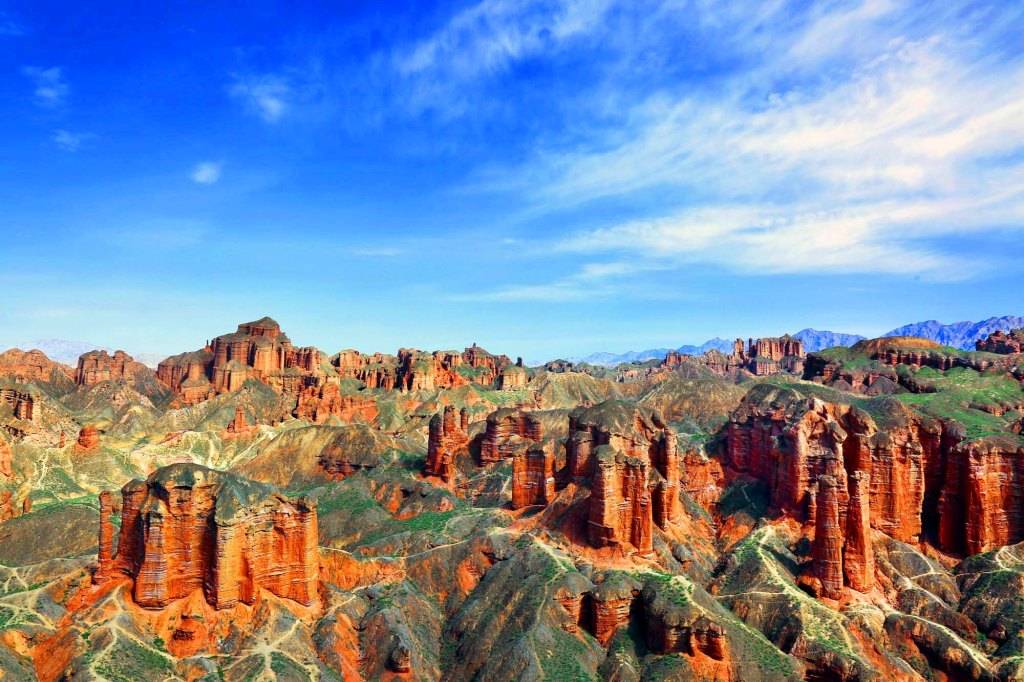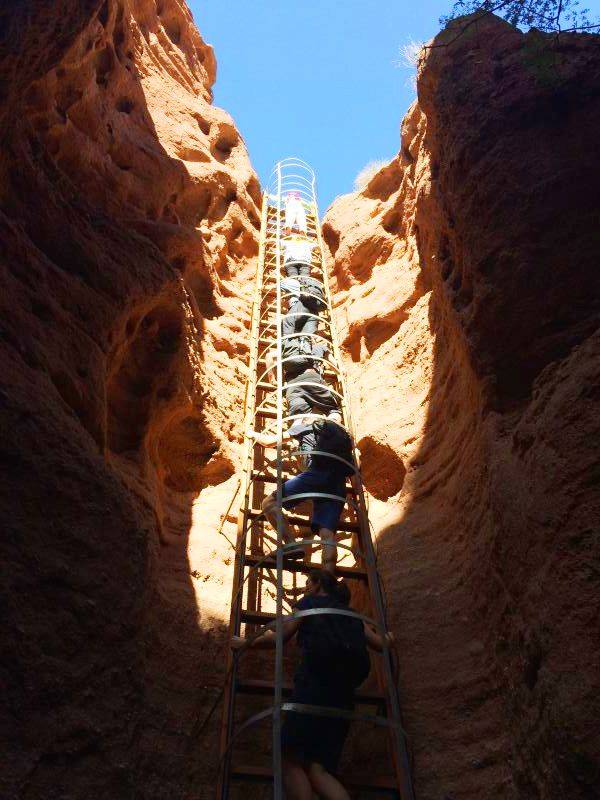 …hunting down ancient pagodas and water mills…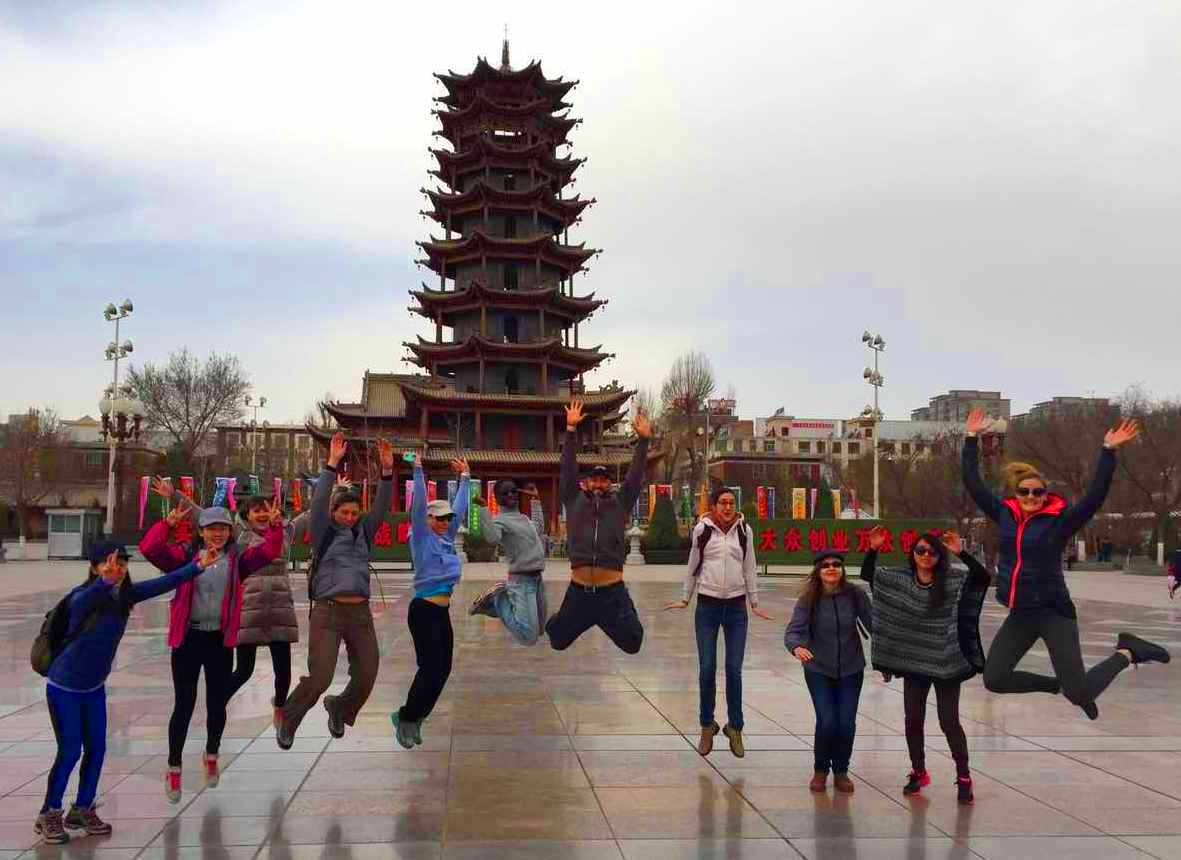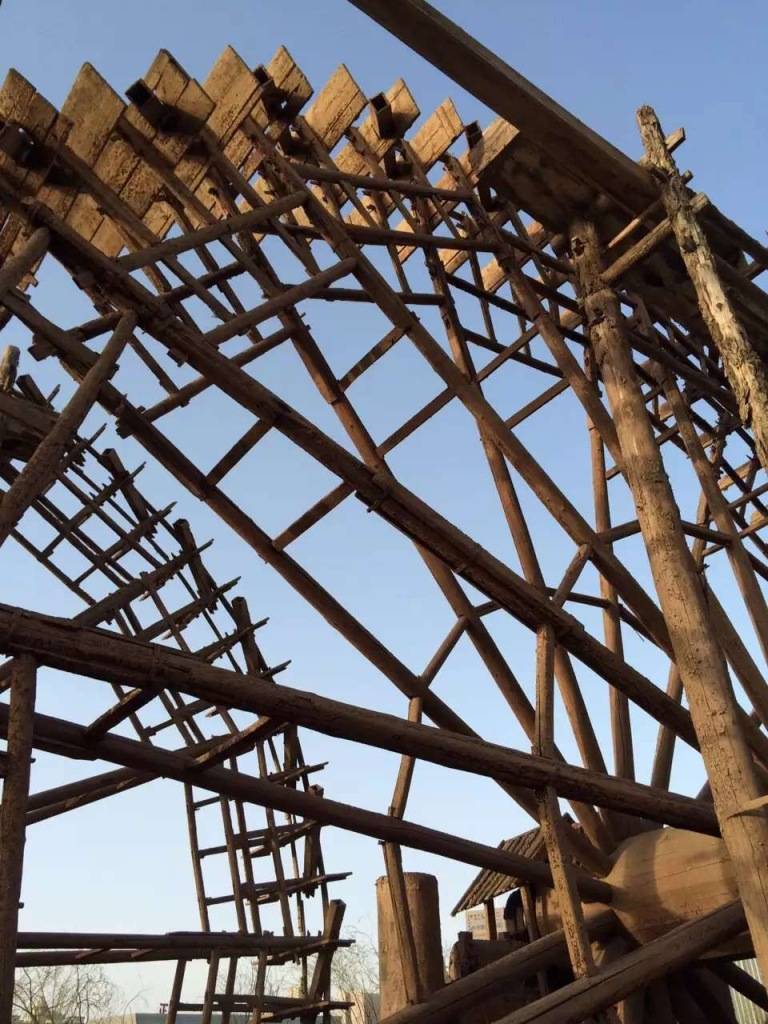 …maybe bumping into wild camels...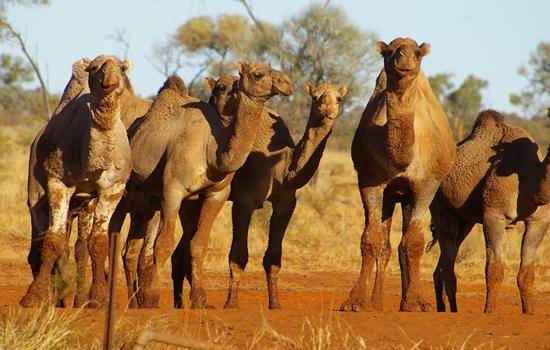 …checking out a grand Tibetan Monastery…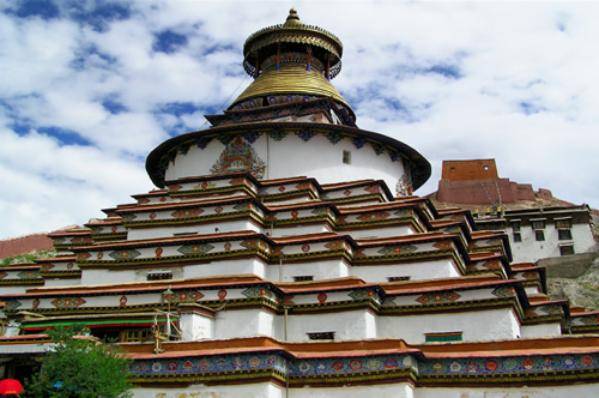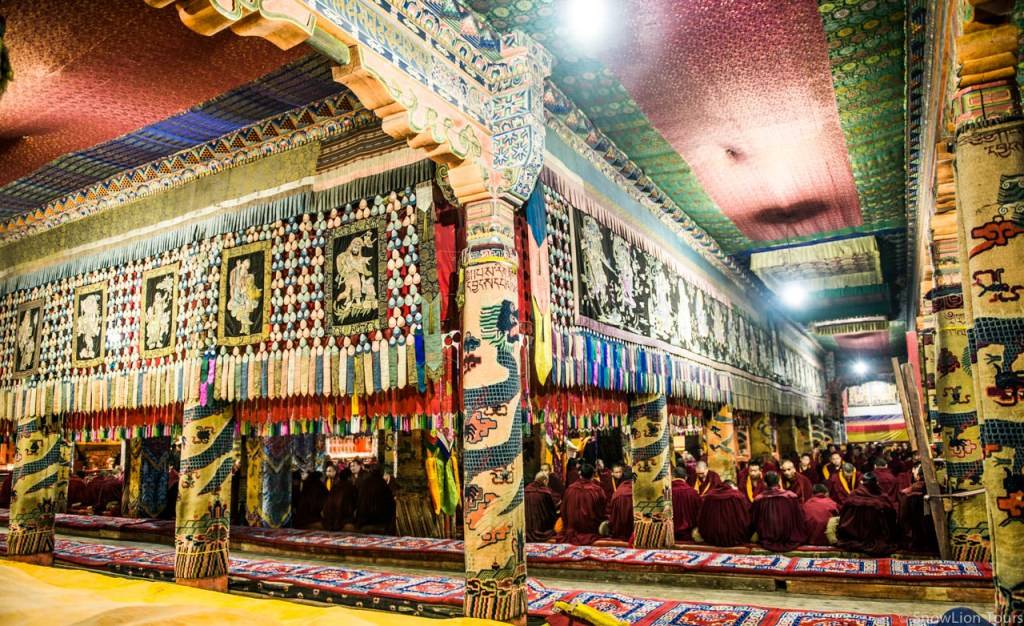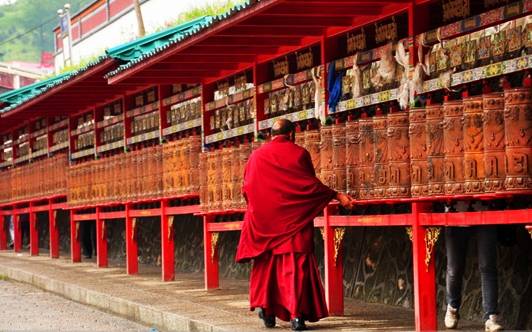 …and more!!

Dates: April 4 - 7 (Wednesday to Saturday over the Tomb Sweeping Holiday (Qingming))
Day 1 - Wednesday, April 4
08:05 – Catch our flight from Shanghai – Lanzhou
11:35 – Pick up at the airport in Lanzhou
13:00 – Have some famous Lanzhou noodles for lunch
17:30 – Grab some food before our train leaves for Zhangye
21:00 – Arrive and transfer to our hotel
Day 2 – Thursday, April 5
08:00 – Simple Western Breakfast
09:00 – Check out an awesome desert
11:30 – Local specialty lunch
12:30 – Head over to the 'grand canyon'
13:30 – Start our adventure in a remote part of China, climb down ladders into an incredible valley and explore little known parts of the world
17:30 – Return to town
19:21 – Local specialty dinner
21:16 – Free time to chill or go for a drink
Day 3 – Friday, April 6
08:00 – Simple Western Breakfast
09:00 – Leave for the Rainbow Mountains
10:30 – Stop at a place dubbed "paradise for photography" to get some of the best shots of your life
13:15 – Local specialty lunch
14:30 – Enjoy a walk around the Rainbow Mountains
17:00 – Bring your favorite food for our outdoor picnic on a very nice platform on a mountain.
17:30 –Leave for Zhangye West Station
19:30 – Hop on our train to Xining
21:39 – Arrive in Xining and transfer to our hotel
Day 4 – Saturday, April 7
08:00 – Simple Western Breakfast
09:00 –Visit the amazing Kumbum Monastery - one of the coolest Tibetan Monasteries in China
12:00 –Local specialty lunch
13:00 –Check out and head to the airport
15:40– Catch our flight back to Shanghai
The Story Behind This Trip:
In 2010, during a trip on the Silk Road, we bumped into a hardcore traveler who had been exploring China for 2 years straight. He told us stories about an incredible place few travelers have ever seen - the Rainbow Mountains. In fact, he was so inspired by them that this traveler went back for a second visit after we parted. It took a few months of research, scouting, and planning, but we finally got an itinerary together to make it possible for you to visit this extraordinary place.

Transportation:
Included – Ground transportation beginning in Lanzhou
Not included – Flight/train to Zhangye and from Xining (book your flights as soon as possible since these routes tend to sell out quickly)
Recommended flights/trains:
Shanghai - Lanzhou - Zhangye To Be Confirmed
Part 1 -Flight: Shanghai (SHA - T1) - Lanzhou (LHW): FM9213
April 4, 08:20-11:35, Estimated Price: 1840 RMB (incl. tax)
Part 2- Train : Lanzhou - Zhangye West: D2757
April 4, 17:30- 20:52 - Estimated Price - 152.5 RMB (second class) (incl. tax) (sales open 30 days prior to departure)
Return: Zhangye - Xining - Shanghai
Part 1- Train : Zhangye West - Xining: D2712
April 6, 19:14 - 21:09, Estimated Price: 91.5 RMB (incl. tax)
Part 2 -To Be Confirmed
Flight : Xining (XNN) - Shanghai Pudong (PVG - T1): China Eastern MU2310
April 7, 15:30-18:30, Estimated Price: To Be Confirmed RMB (incl. tax)
Note: We are not responsible for flight delay or cancellation due to the weather conditions.
Please book your flight. It's really easy with www.ctrip.com! They even have an app. (If you need us to book your flights, a booking fee of 100 RMB per ticket will apply, paid directly to the booking agent. Our agent will contact you within 24 hours of registration.)
*You must arrive at the arrival time of the suggested flight or slightly earlier and meet us at the airport, and leave on the suggested flight/train or slightly after the departure time. If your travel arrangements do not allow for this, you will have to arrange for your own transportation.
PLEASE BOOK YOUR FLIGHT AS SOON AS POSSIBLE SINCE THIS ROUTE TENDS TO RUN OUT OF TICKETS VERY EARLY
Accommodation:
Included - 3 nights - Clean double occupancy rooms are included in the price. These will be booked on a first come first served basis. If you wish to room alone, the single occupancy fee is an extra 400 RMB per person per night. Please note that single occupancy availability may be limited. (If needed, we can help you find someone to share. Pairings in this case are distributed in order of request submission. If there is an uneven number of travelers, the extra single occupancy fee may apply.)
Meals:
Included - Western breakfast (eggs, toast, jam, butter, peanut butter, fresh fruit, coffee, and tea) and local specialty meals, veggie friendly. All meals as listed.
Not included - Picnic on Day 3

Price: Book now to get the early bird price of 2,999 RMB or 3,499 RMB if deposit paid after March 15
Book this trip before Chinese New Year (February 12) and get 200 RMB off the early bird price!
Deposit: 1500 RMB (included in the price)
*Full payment must be made by March 20. (Registration is still open after this date.)
Includes:
3 nights Accommodation (double occupancy), onsite ground transportation, driver allowance, all admission fees, all meals as listed, scouting and organizational costs, English/Chinese speaking guide, local guides, insurance, a trip of a lifetime, and looots of fun!!!
Does not include:
Flight/train to/from Zhangye and Xining, drinks, other personal expenses
What you need to bring:
PASSPORT, camera/gopro, sunscreen, toiletries, small daypack, sunglasses, and walking shoes
Note: If your passport is in the visa office for processing, please bring the slip of paper given to you by the authorities with you on the trip. This paper can be used for domestic travel instead of a passport.
Cancellation & Disclaimer:
If the traveler decides to cancel, s/he can get refund of the deposit (a small cancellation fee may apply) up to March 1 and no refund after that. The schedule may be adjusted due to weather conditions, unforeseeable events etc. For complete information please refer to www.travelers-society.com/terms-conditions.

Have a question?
email us: info@travelers-society.com
or add our individual Wechat account: ID: travelers-society