Synopsis
A child is ridiculed and bullied at school. The management department of the school, however, claimed that it is all because of his backpack, a bright pink backpack full of little ponies from his favourite TV series. Despite his parents efforts to help him coping with the situation he is faced with, the bullying is merely growing more serious. A debate about "education" broke out between his parents, whose concepts on education diverge greatly from one another's.

Both of them stick to their own opinions, accusing and attempting to persuade each other. Thier arguments are, in essence, a process in which two adults in a marriage try to "educate" each other. The child never really appears on the stage. And the conversation between the parents is rather "empty" because of the child's absence.
Such a dispute which seems to be "for the sake of their children" turns into a war between the couple. The child is the weapon while words are the bombs dropped from behind the shields. Finally, the kid becomes more and more eccentric and autistic, and the distance between the husband and wife grows into an unbridgeable gap.

Spanish playwright Paco Bezerra's work, "The Little Pony", is a script based on real events that took place in North Carolina in the United States in 2014. In seemingly casual conversations, the author intentionally added some unrealistic depiction of the space. As the communication between parents breaks down, the boundaries of the room also dissolves and expands. "The real world we face is a projection of our soul" - this line of a character in the play is a quote from a book. Similarly, the stage is a portrayal of the inner state of the characters.

The child, fading away in the play, tries to find his own way out alone.
Playwright
Paco Bezerra, born in Almería in Spain in 1978, is a Spanish playwright. He studied at the Department of Theatre Composition and Drama at the RESAD (Royal High School of Dramatic Art) in Madrid and trained in acting at the William Layton Theatre Studios in Madrid. Paco Bezerra is a recipient of numerous awards, including the National Literary Drama Award in 2009 and the Calderon de la Barca Theatre Drama Prize for New Authors in 2007. His plays have been premiered in eleven countries and translated in more than ten languages. In addition, his plays were showcased as rehearsed readings at festivals world-wide.

Bezerra's works such as "Inside the Earth", "Grooming", "The School of Disobedience", "The Holidays Start Now", and "The Little Pony" which will be translated in Chinese and premiered in China this time, are all based on small events in life, provoking thoughts in problems in society and how different people react in the face of problems.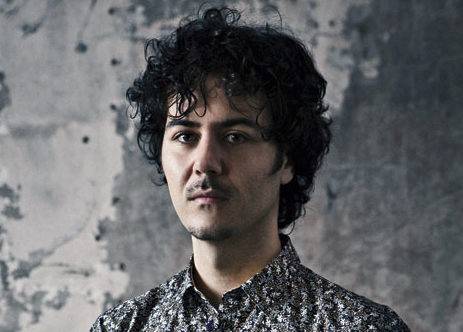 Director
Born in Hamburg, Germany, Perrig moved to Switzerland with his family at early age, and is therefore now known as a Swiss director who mainly works in theatres in German-speaking countries.

Perrig became a director by learning in the theatre. He had studied biochemistry before he worked as a directing assistant at Lucerne Theater. He then worked at Theatre am Neumarkt as an assistant director. Later he worked at Lübeck Theatre, Kassel State Theatre, Konstanz Theatre, Hannover Theatre, Zürich Theatre, Theatre am Neumarkt and at the Theater in Kiew. From 1999 to 2005 he was a regular director at Stuttgart State Theatre. In 2006 he took over the direction of acting at the Basel Theatre. After working there for six years, he decided to be a free-lance director so as to better engage in the creation of artistic works.

Perrig has directed more than 80 theatre works so far. In addition to plays of writers such as Shakespeare, Brecht, and Goethe, modern dramas account for a considerable part of his works. He is good at dealing with the subtle emotions of the characters. Therefore, instead of changing the original scripts, he always aims to interpret and demonstrate different understandings of the works by altering the actors' way of expression.

In early 2017, Perrig was invited to collaborate with "Vertebra Theater" in Shanghai and directed "Lungs" by British playwright Duncan McMillan, which later had its premiere in China. This drama won "the Best Studio Theater Drama in Chinese Theatre" award in 2017 and toured in Beijing, Shanghai, Guangzhou, Wuhan and other cities, enjoying a high reputation among the audience.

In 2018, Perrige will cooperate with " Vertebra Theater" again as director of "The Little Pony". With his previous experience in working with Chinese actors, we are now looking forward to an even more exciting stage work.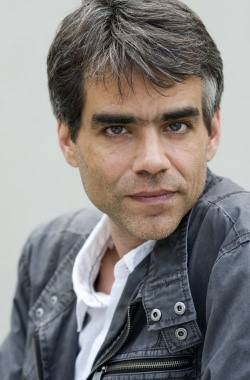 Stage Designer
Wolf Gutjahr was born in Munich, Germany in 1968. He graduated from Karlsruhe Institute of Plastic Arts, where he studied under the guidance of Johannes Schütz, Theresia Birkenhauer, Hans Belting and Günther Förg, and other famous directors. In 1995, he started working as a stage and costume designer at the Basel Theatre in Switzerland, the Theatre of Bonn, the Bremen Theatre in Germany and some other theatres in German-speaking countries. In 2012, he was awarded "the Best Stage Designer" in Germany. In 2013 his stage designing work in "Faust" was shown in Cardiff WSD (World Stage Design) Festival for the brilliant modern elements involved. He is now professor in the Department of Spatial Modelling at the University of Mainz in Germany. His stage design often has a strong interaction with the lighting. Some simple elements are flexibly used to outline the space, allowing expansion and contraction of the space on stage. Gutjahr and director Parrig have worked together for many times before. Vertebra Theatre invited him to take part in the creation team this time to better create an unrealistic stage in "The Little Pony".
Actors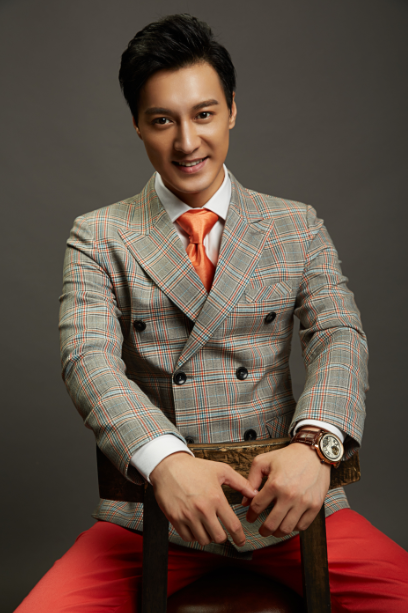 He Jianze
He Jianze graduated from the Department of Acting in Shanghai Theatre Academy.

His works involve: "King" "Peach Blossom" "The Young Solders of the Yang", etc.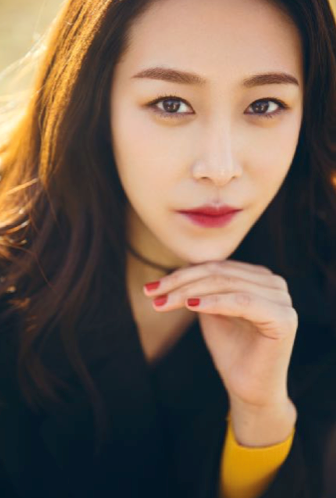 Tang Yuan
Tang Yuan graduated from the Department of Acting in Shanghai Theatre Academy.

Her works involve: "Romantic Lovers" "Your Smile" "Rainy Season", etc.