Every Tuesday night The Pearl screens a great movie, for free! Come along with your e-ticket and enjoy the movie with happy hour from 6-8pm. You can also purchase a great burger deal right here for only 88RMB!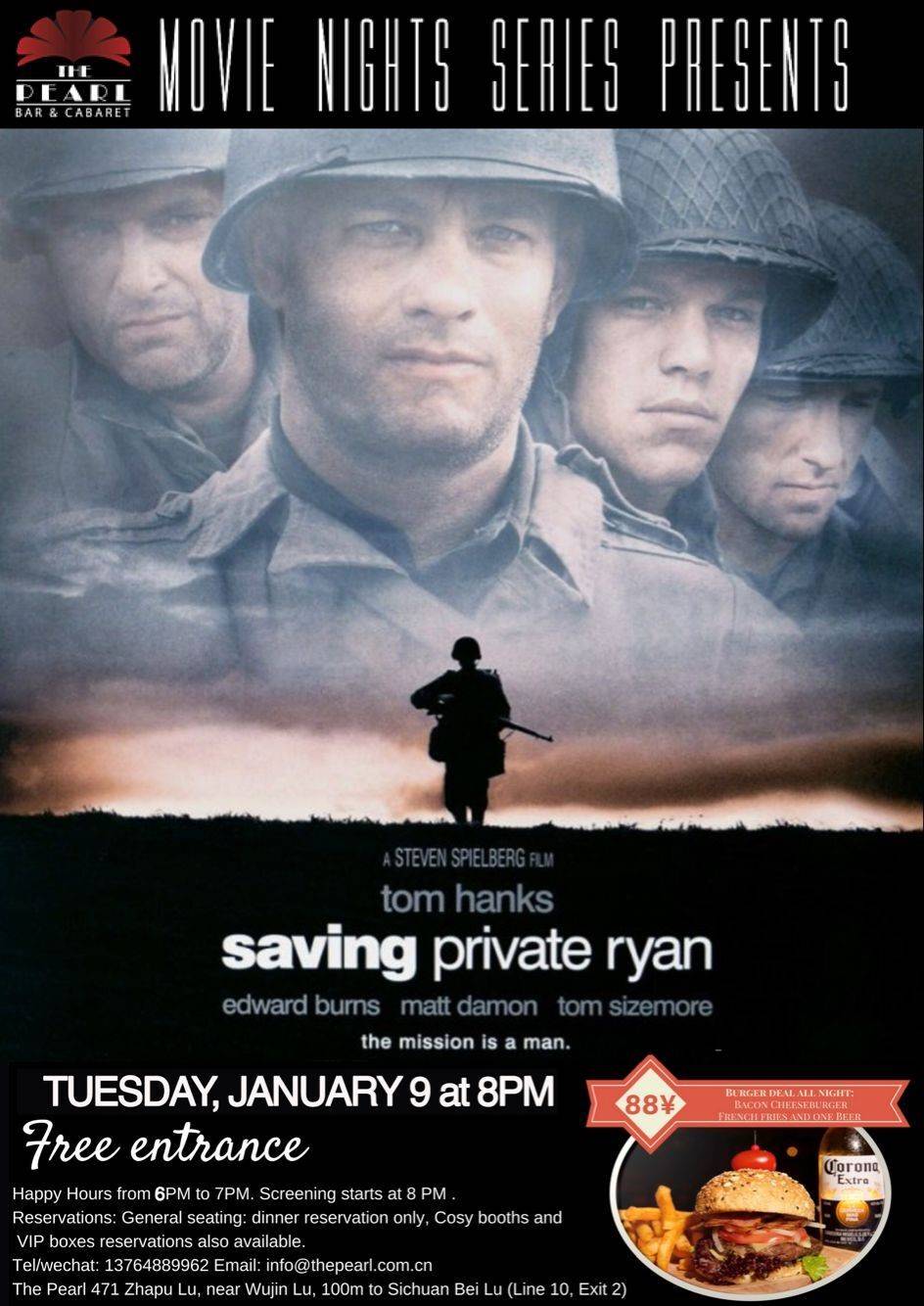 Saving Private Ryan 1/9/2018

Opening with the Allied invasion of Normandy on 6 June 1944, members of the 2nd Ranger Battalion under Cpt. Miller fight ashore to secure a beachhead. Amidst the fighting, two brothers are killed in action. Earlier in New Guinea, a third brother is KIA. Their mother, Mrs. Ryan, is to receive all three of the grave telegrams on the same day. The United States Army Chief of Staff, George C. Marshall, is given an opportunity to alleviate some of her grief when he learns of a fourth brother, Private James Ryan, and decides to send out 8 men (Cpt. Miller and select members from 2nd Rangers) to find him and bring him back home to his mother...


The Truman Show 1/16/2018

In this movie, Truman is a man whose life is a fake one... The place he lives is in fact a big studio with hidden cameras everywhere, and all his friends and people around him, are actors who play their roles in the most popular TV-series in the world: The Truman Show. Truman thinks that he is an ordinary man with an ordinary life and has no idea about how he is exploited. Until one day... he finds out everything. Will he react?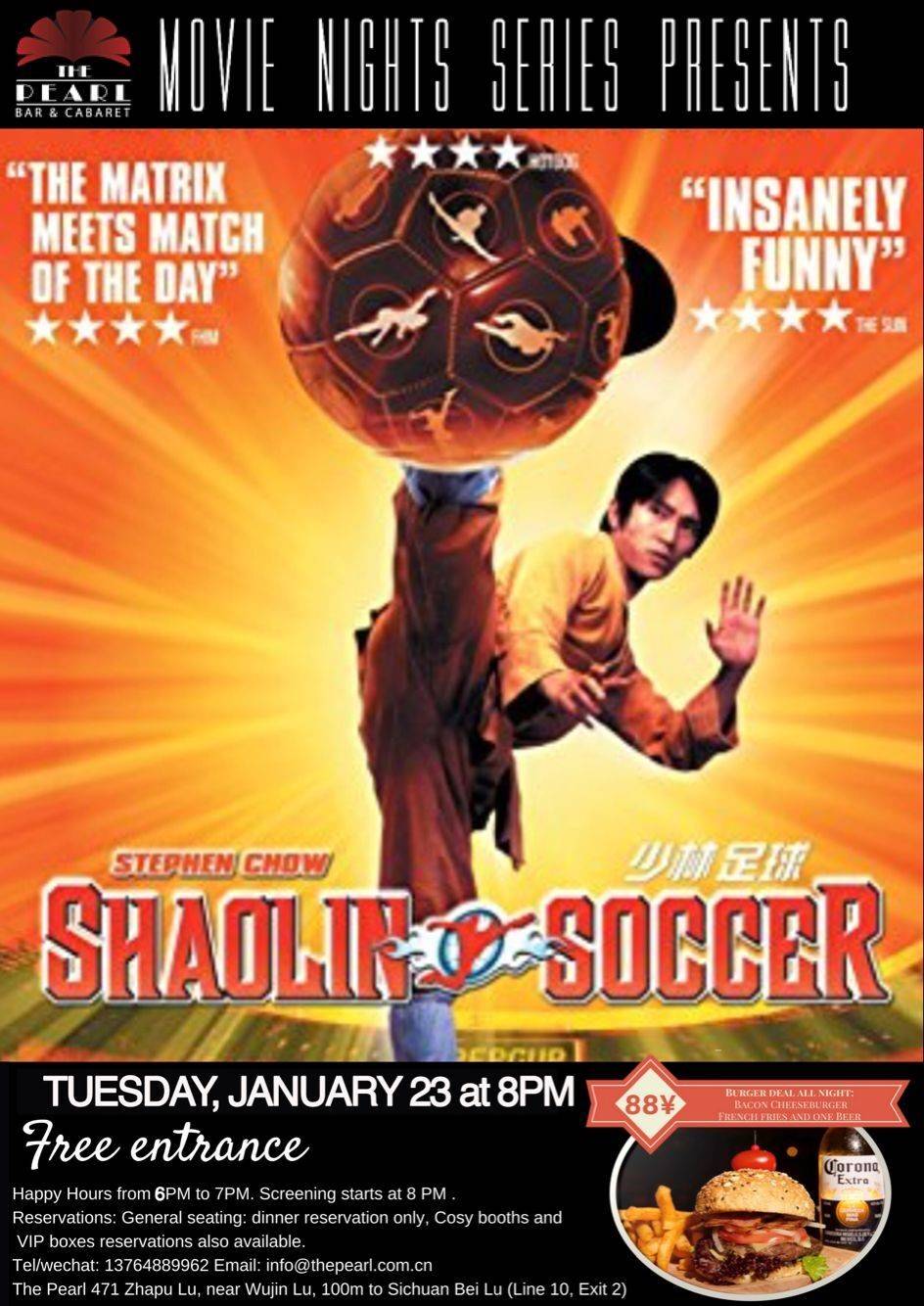 Shaolin Soccer 1/23/2018

All his life, an ordinary young man (Stephen Chow) has been treated like dirt. Still, he's never given up believing that all the world's problems could be solved with a little kung fu. So he's teaming up with a band of misfits - six friends who were kung fu masters in their youth - to form a soccer team that only he believes has a chance to win a $1 million grand prize. Together, they're going to apply their hidden talents to a whole new game -- and soccer will never be the same.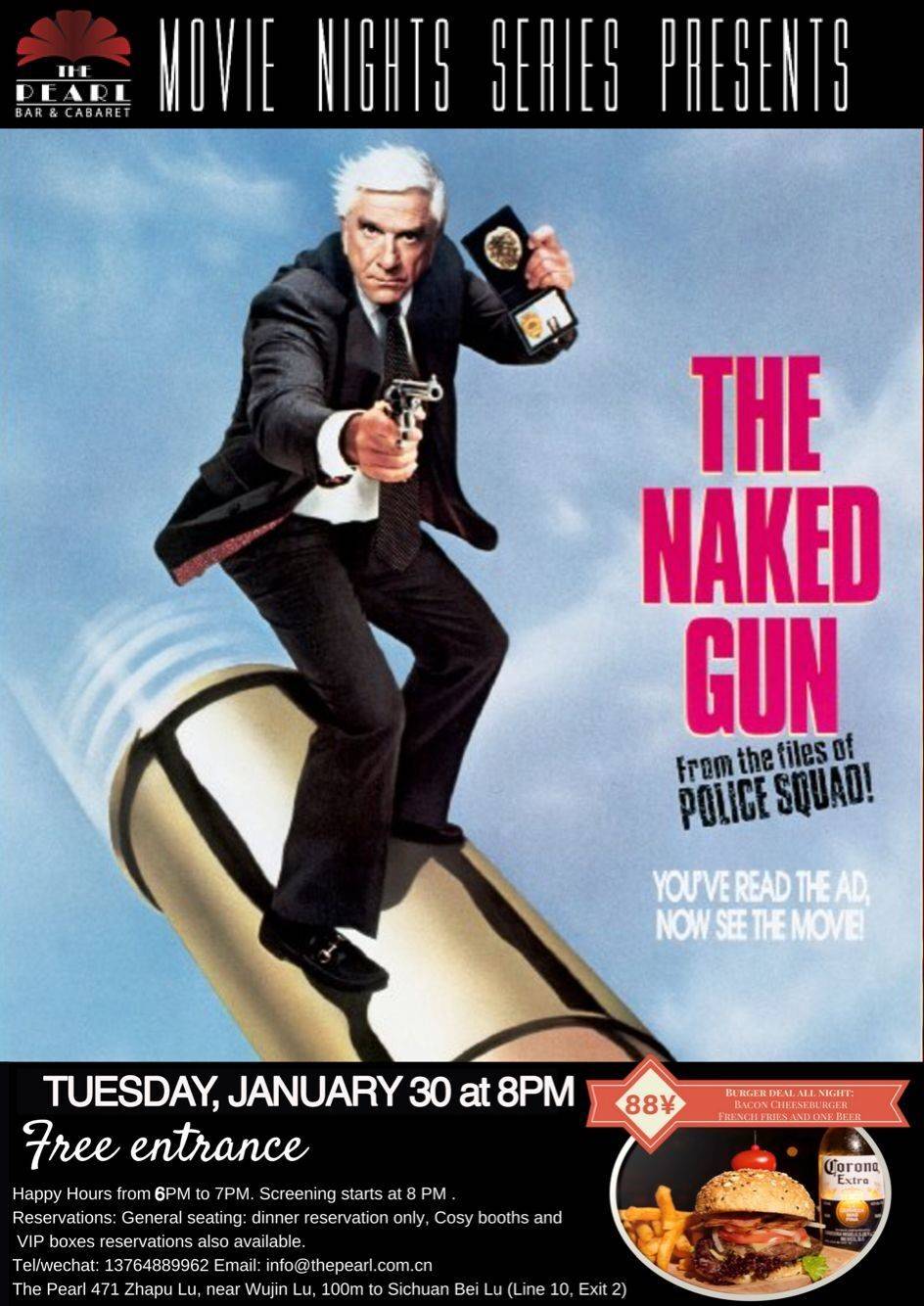 The Naked Gun 1/30/2018
Crazy funny movie from the "Airplane" team. Seeking vengeance when his partner (Simpson) is shot full of holes by drug dealers, Lt. Frank Drebin searches for the Mister Big behind it all. Drebin suspects above-reproach shipping magnate Vincent Ludwig, but he can't prove a thing. Bumped from the force by the mayor, Drebin, with the unexpected assistance of Ludwig's ex-girlfriend, manages to nab the bad guy at a baseball game, where Reggie Jackson has been programmed to assassinate Queen Elizabeth.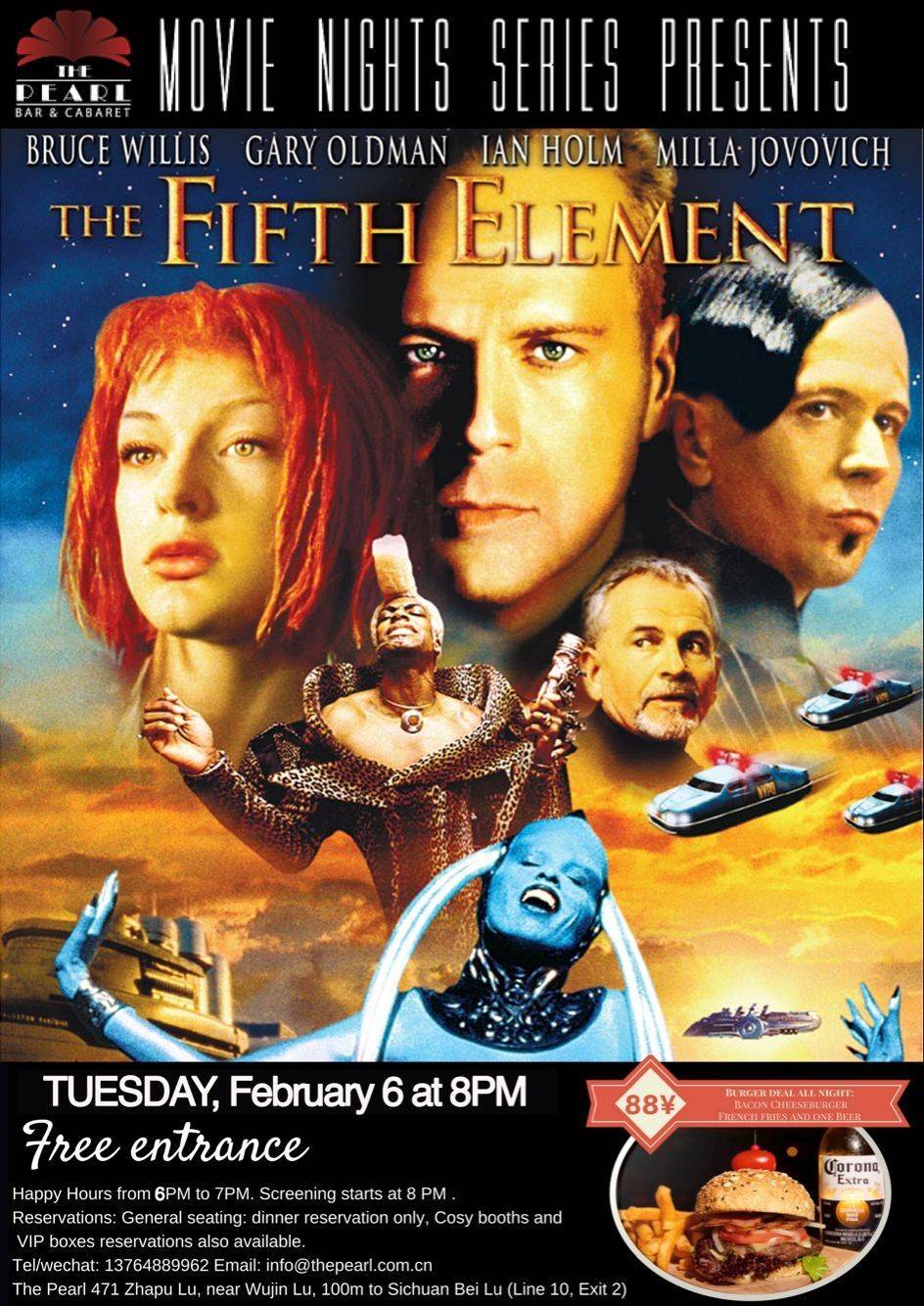 The Fifth Element 2/6/2018
In the twenty-third century, the universe is threatened by evil. The only hope for mankind is the Fifth Element, who comes to Earth every five thousand years to protect the humans with four stones of the four elements: fire, water, Earth and air. A Mondoshawan spacecraft is bringing The Fifth Element back to Earth but it is destroyed by the evil Mangalores.
However, a team of scientists uses the DNA of the remains of the Fifth Element to rebuild the perfect being called Leeloo. She escapes from the laboratory and stumbles upon the taxi driver and former elite commando Major Korben Dallas that helps her to escape from the police. Leeloo tells him that she must meet Father Vito Cornelius to accomplish her mission. Meanwhile, the Evil uses the greedy and cruel Jean-Baptiste Emanuel Zorg and a team of mercenary Mangalores to retrieve the stones and avoid the protection of Leeloo. But the skilled Korben Dallas has fallen in love with Leeloo and decides to help her to retrieve the stones.