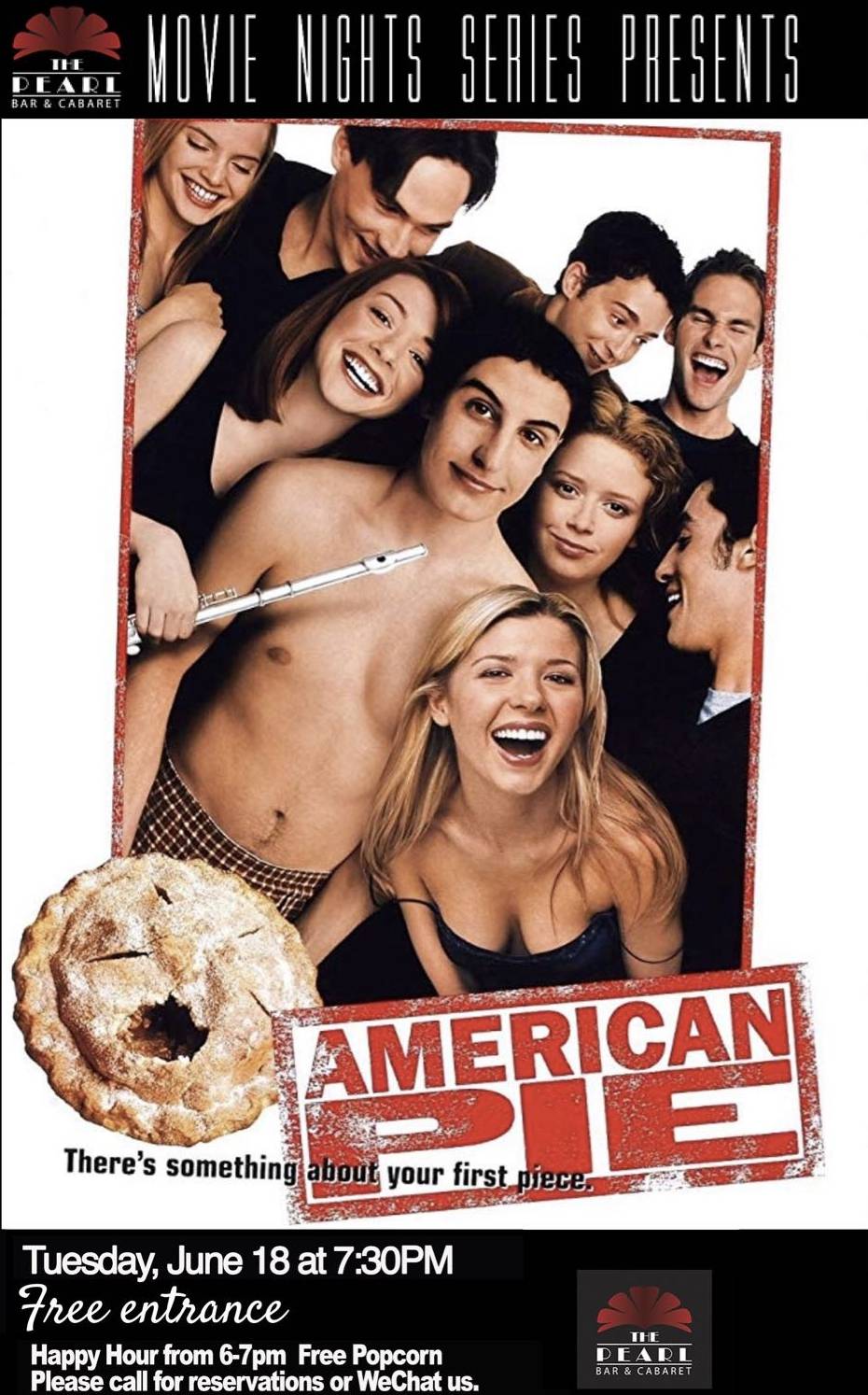 Tuesday, June 18 @ 19:30 American Pie
Four teenage boys enter a pact to lose their virginity by prom night.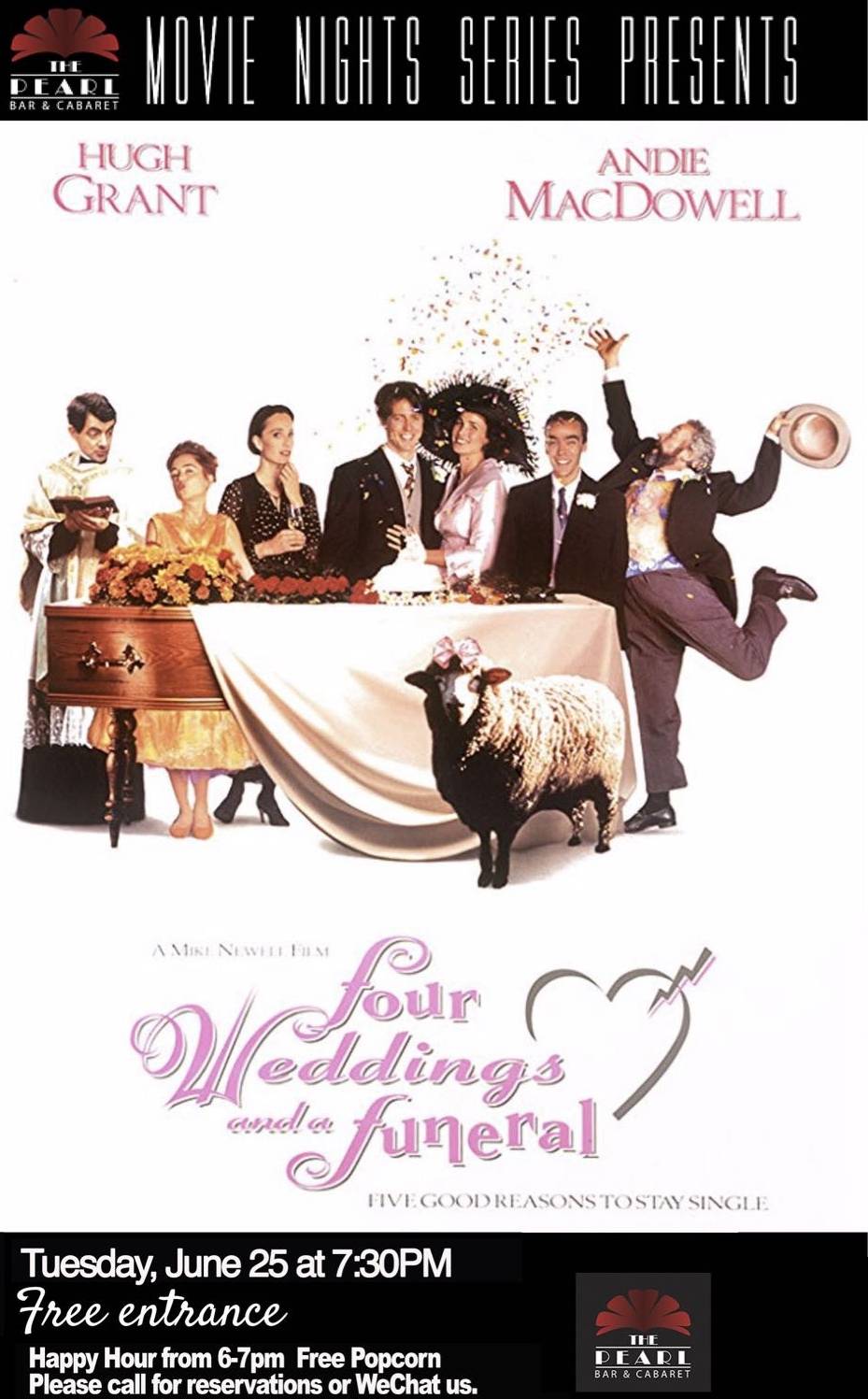 Tuesday, June 25 @ 19:30 Four Weddings and a Funeral
Over the course of five social occasions, a committed bachelor must consider the notion that he may have discovered love.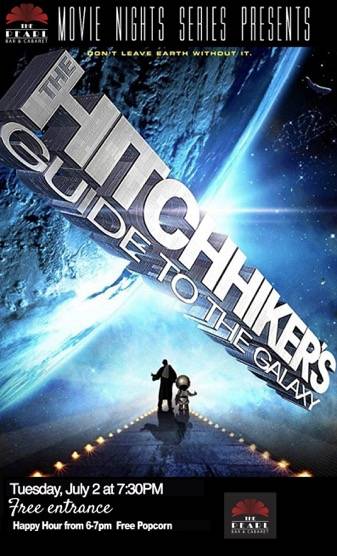 Tuesday, July 2 @ 19:30 The Hitchhiker's Guide to the Galaxy
Mere seconds before the Earth is to be demolished by an alien construction crew, journeyman Arthur Dent is swept off the planet by his friend Ford Prefect, a researcher penning a new edition of "The Hitchhiker's Guide to the Galaxy."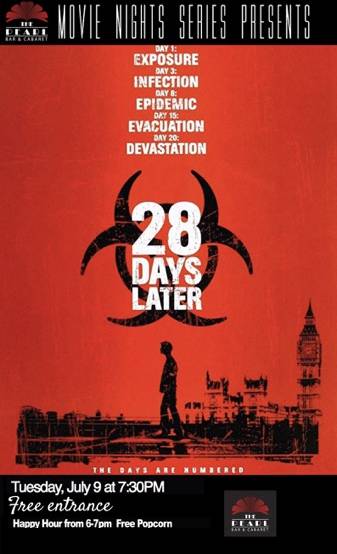 Tuesday, July 9 @ 19:30 28 Days Later...
Four weeks after a mysterious, incurable virus spreads throughout the UK, a handful of survivors try to find sanctuary.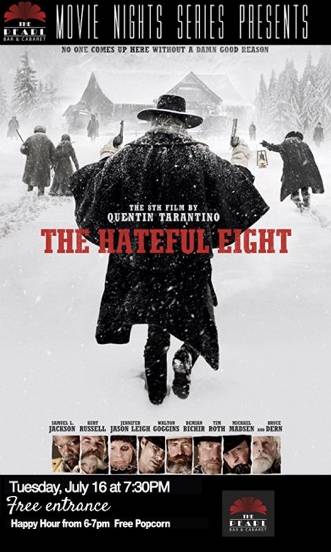 Tuesday, July 16 @ 19:30 The Hateful Eight
In the dead of a Wyoming winter, a bounty hunter and his prisoner find shelter in a cabin currently inhabited by a collection of nefarious characters.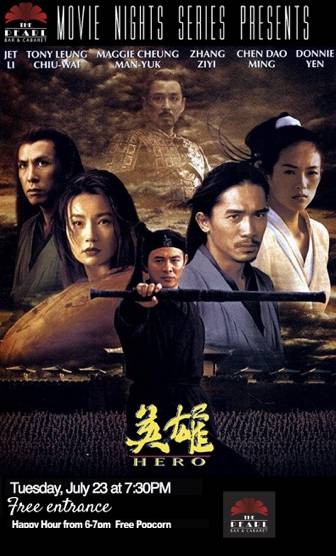 Tuesday, July 23 @ 19:30 Hero
A defense officer, Nameless, was summoned by the King of Qin regarding his success of terminating three warriors.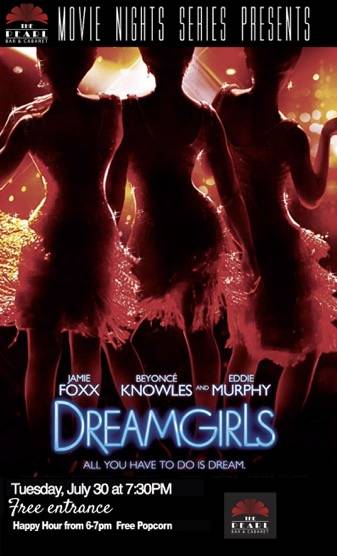 Tuesday, July 30 @ 19:30
A trio of black female soul singers cross over to the pop charts in the early 1960s, facing their own personal struggles along the way.