The New York Times praised Paco Peña who "combines rapid-fire flourishes with a colourist's sense of shading; this listener cannot recall hearing any guitarist with a more assured mastery of his instrument".
This legendary Flamenco Maestro, along with a troupe of handpicked musicians and dancers, will present the essence of this passionate art form here in May.
Over a career spanning five decades, Peña has garnered high respect and enormous admiration across the world for his virtuosity on the Flamenco guitar and his transformation of this archetypal art form. Born in the Andalusian city of Córdoba, Spain and calling London his second home, Peña brought together both cultures. He has expanded the possibilities of Flamenco and changed perceptions of the art form, bringing originality and energy to Flamenco performance by mining the richness of its traditions while being inspired by contemporary culture.
With the magnificent playing at its heart, Peña's latest production, Esencias, reconnects the contemporary takes of Flamenco with its roots in Spain and explores the greatest potential of this passionate art form with the combination of solos and ensembles in dances and musical numbers. "Although the roots of Flamenco are deeply embedded in the soil and culture of Andalusia, it deals with emotional ingredients that are universal and timeless and, therefore, felt and understood by all human beings", says Peña.
It is a not-to-be-missed performance!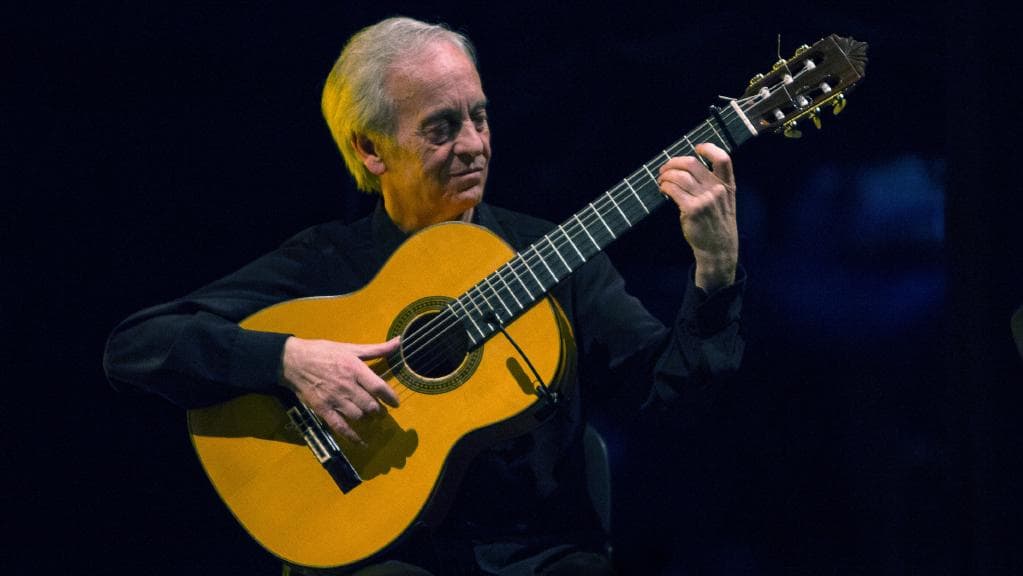 Guitars: Paco Peña, Rafael Montilla, Jose Luis Fernandez
Dancer: Angel Lopez
Singer: Jose Angel Carmona
Sound: Carlos Sánchez
Program:
- Andalucía
- Anda!
- Sol y Nieve
- Velo negro
- El Romerano
- Sueño a tres voces
- Zapateado en Re
- Cantiñeando
- Mosaico
- Punta y Tacón
- Mantilla de Feria
- La Fuente Grande
- Calle Larga
- Esencia
- Peina de nácar