- Receive Tickets via Express Delivery
- Recommended Age: 2+
- Show Lasts 70 mins (without intermission)
- All Attendees Require a Ticket

- No Cancellation
---
Created by International team
A unique combination of art and education
Guided by Grand Boat Culture
To perceive 28 pieces painted by 9 masters including Van Gogh, Monet, Da Vinci, Wang Xi Meng and etc.
To appreciate live piano accompaniment composed by Mozart, Chopin, Debussy, and Grieg and etc.
To experience the multimedia magic which revives those paintings
By creating such a poetic, touching and joyful environment, children would be inspired to explore the beauty of art.
Let's enter into this magical Gallery and start an extraordinary journey of art!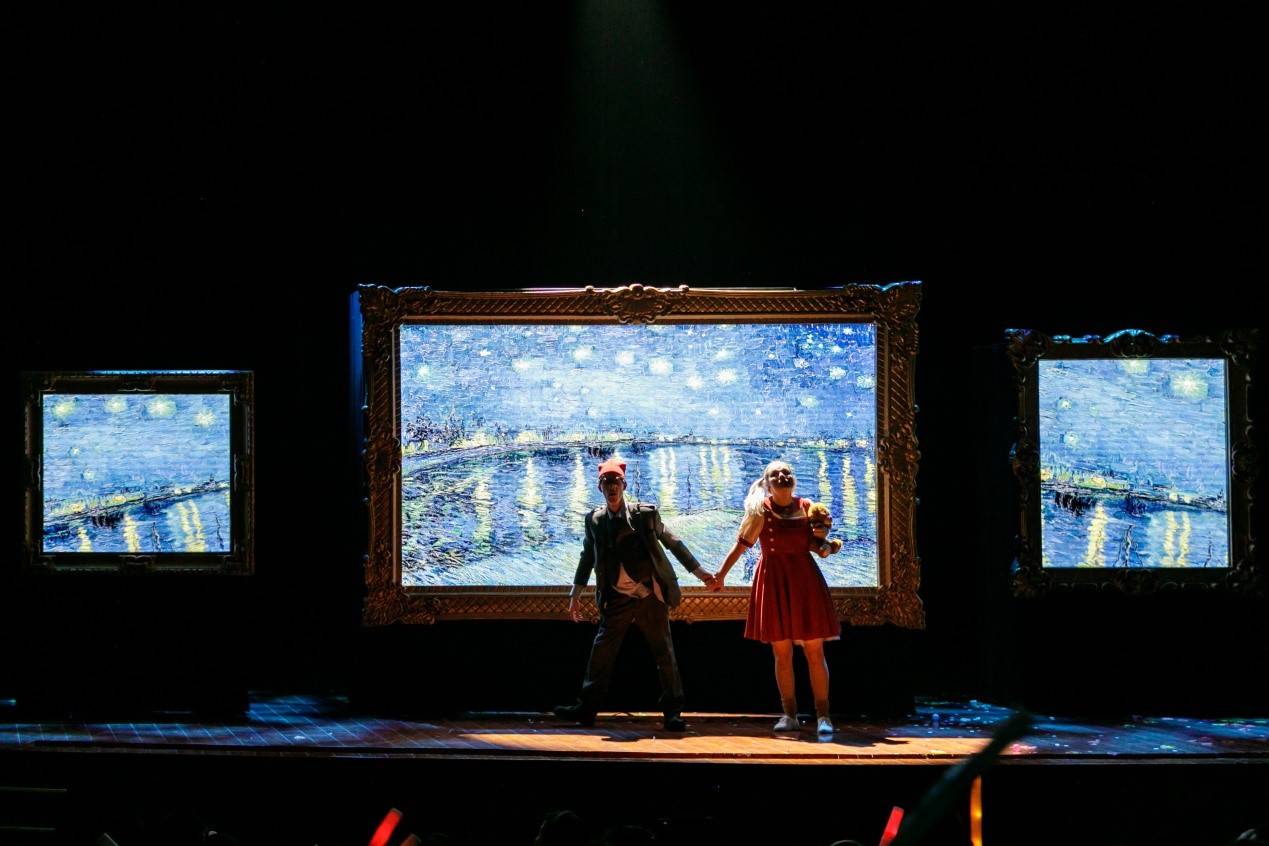 The Synopsis
During the summer vacation, the little girl Lena goes to visit her grandpa. Grandpa loves Lena very much but sometimes disappears down a rabbit hole with each stroke of his brush. Lena has no passion towards painting, and is not interested in the painting album that Grandpa sent as well. She feels a little bored.

One night, after grandpa falls asleep, Lena falls down her own hole into a hidden world of classical paintings. Guided by the fireflies flying out of the album, she gets on a moon boat. She sails through the Starry Night created by Van Gogh, and enters a fascinate world, the magic gallery, where the paintings are brought to life.

She meets the gallery guard, and together they encounter collapsing Kandinsky, magical Monet and Da Vinci; they also help to capture an escaped ermine, play red-light-green-light with Mona Lisa…
The fantastic adventure is taking place in this magic gallery!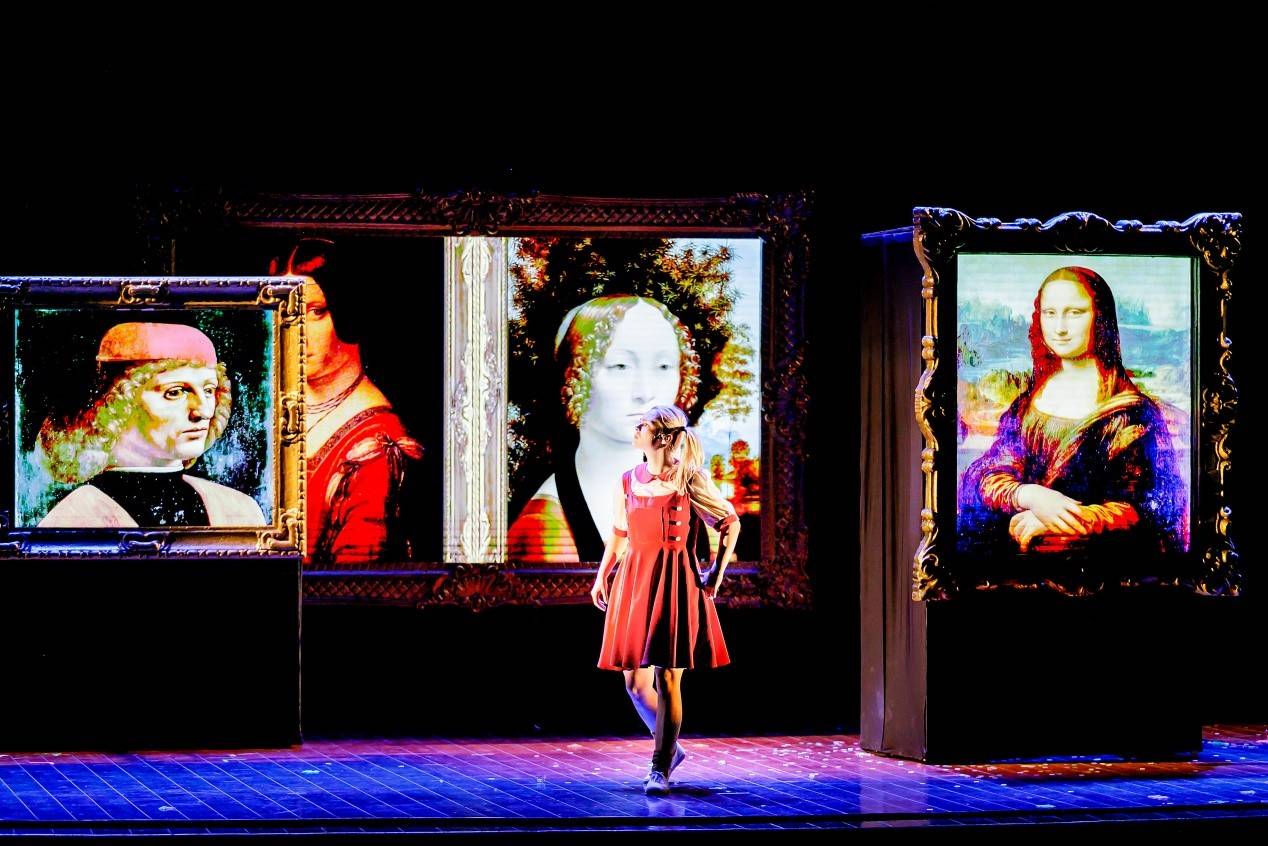 Painting: The Enlightenment of Art
From the perceptive light and shadow of impressionism to the strong colors featured in modernism; from unlimited inspirations of surrealism to endless imagination trigged by abstract paintings……

Through a joyful and poetic experience in One Starry Night, children are provided an opportunity to appreciate 28 pieces painted by 9 masters including Van Gogh, Monet, Kandinsky, Da Vinci and Michelangelo, etc, hence impressed by the great history of art. This show helps cultivate children's interests in painting and build the sense of beauty.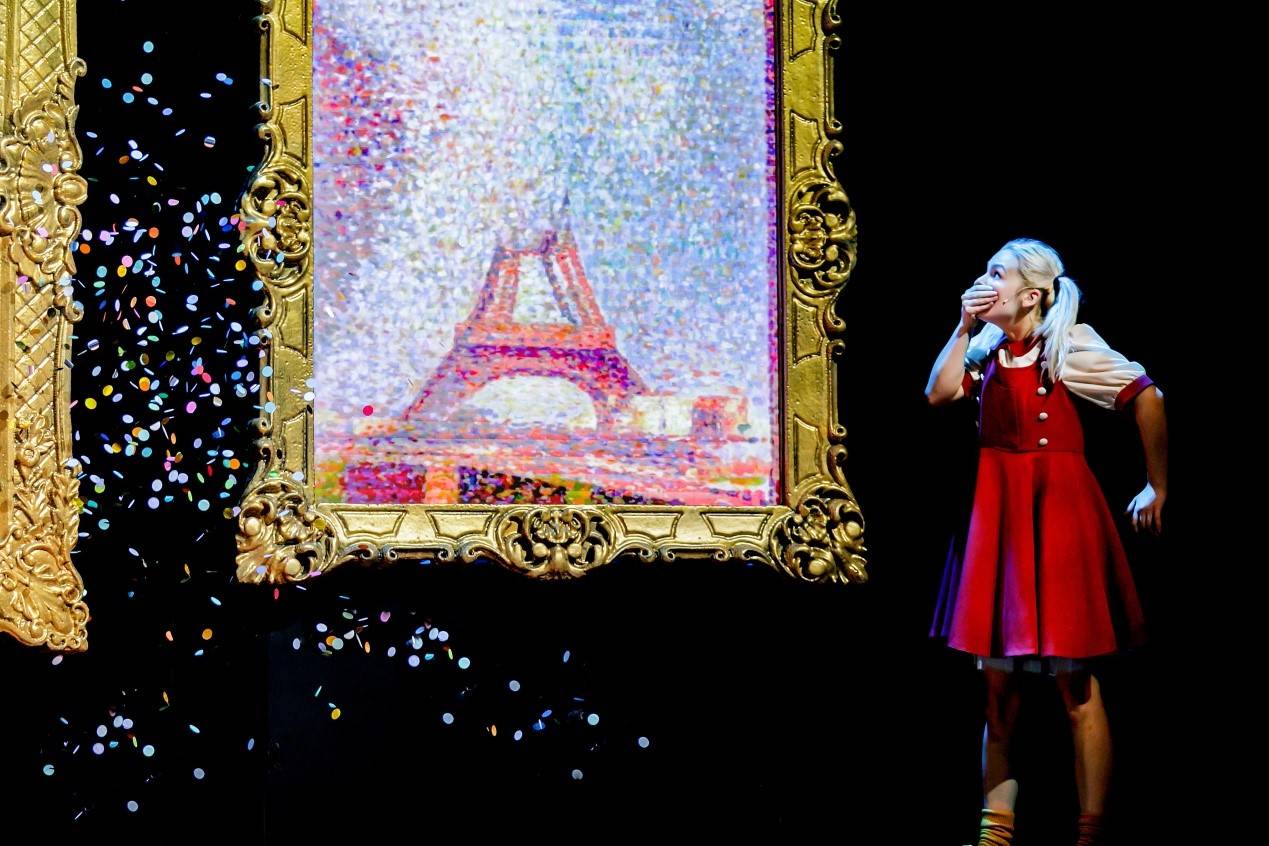 A Chinese famous ancient painting is also selected in the show to highlight the diversity of the world's fine arts.

Music: The Presence of Piano
A pianist is invited to contribute to the entire show, and therefore incorporated as a part of it. The music is particularly tailored according to the development of plots. Those classical melodies composed by well-known musicians, such as Mozart, Chopin, Debussy, and Grieg, are perfectly integrated into the whole scene.
With colorful master paintings and magic tricks, they together make the show not only a vivid artistic perception, but also an impressive piano concert, even a moment of musical enlightenment.

Magic: The Revival of Masterpieces
Throughout the show, the performers revive those masterpieces by magic. You can see them picking water lilies out from Monet's painting and then becoming a part of the arts. You'll also find a playful Mona Lisa you've never seen.… The show is full of fun and joys, which allows kids gain the interests in art unconsciously.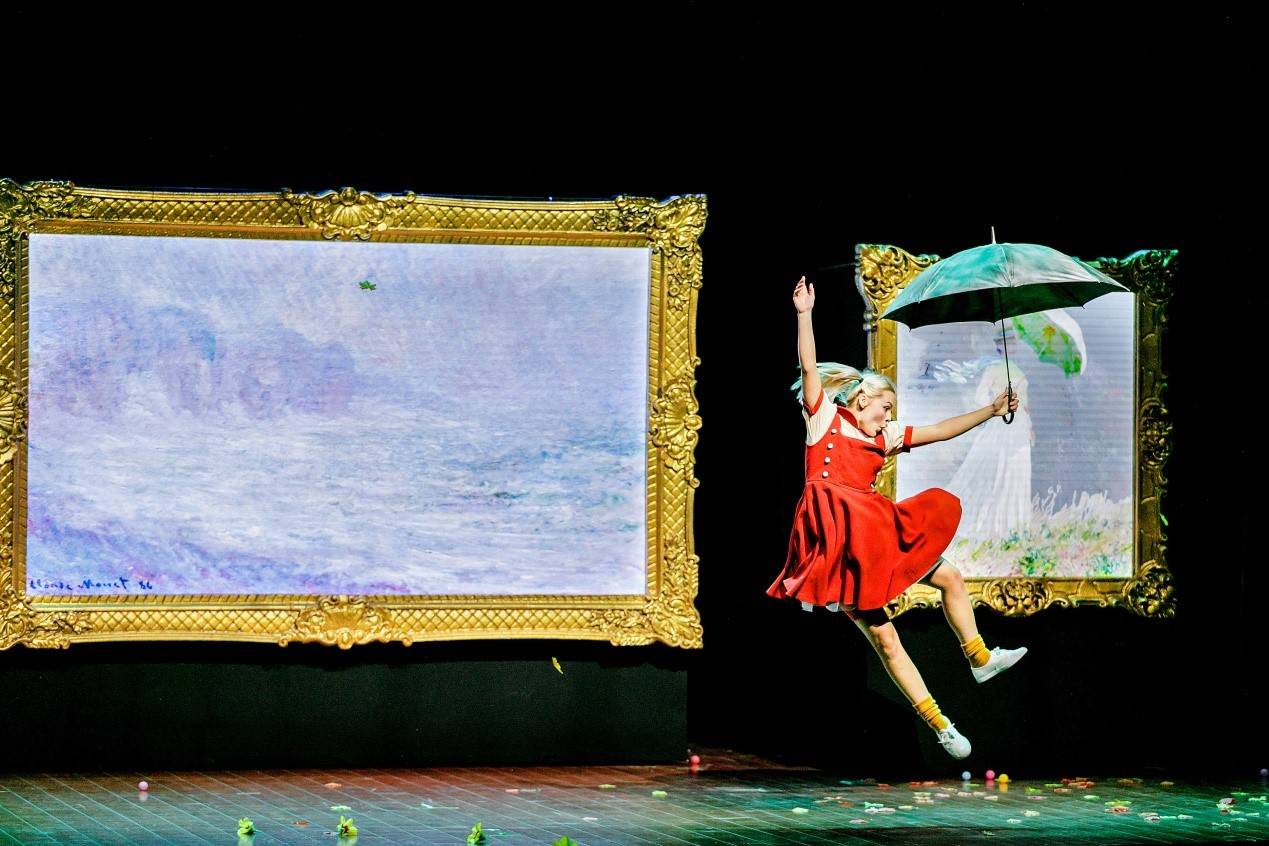 Interaction: Different Forms of Participation
Before the show, every child will receive a 'Magic Brush', a customized interactive prop. Throughout the show, everyone is able to 'paint' with it, and create a special painting together!
Besides, there will be interactions next to the audience as well! Under relaxed atmosphere, children will experience the joy brought by the paintings, and realize that painting appreciation could be so much enjoyable!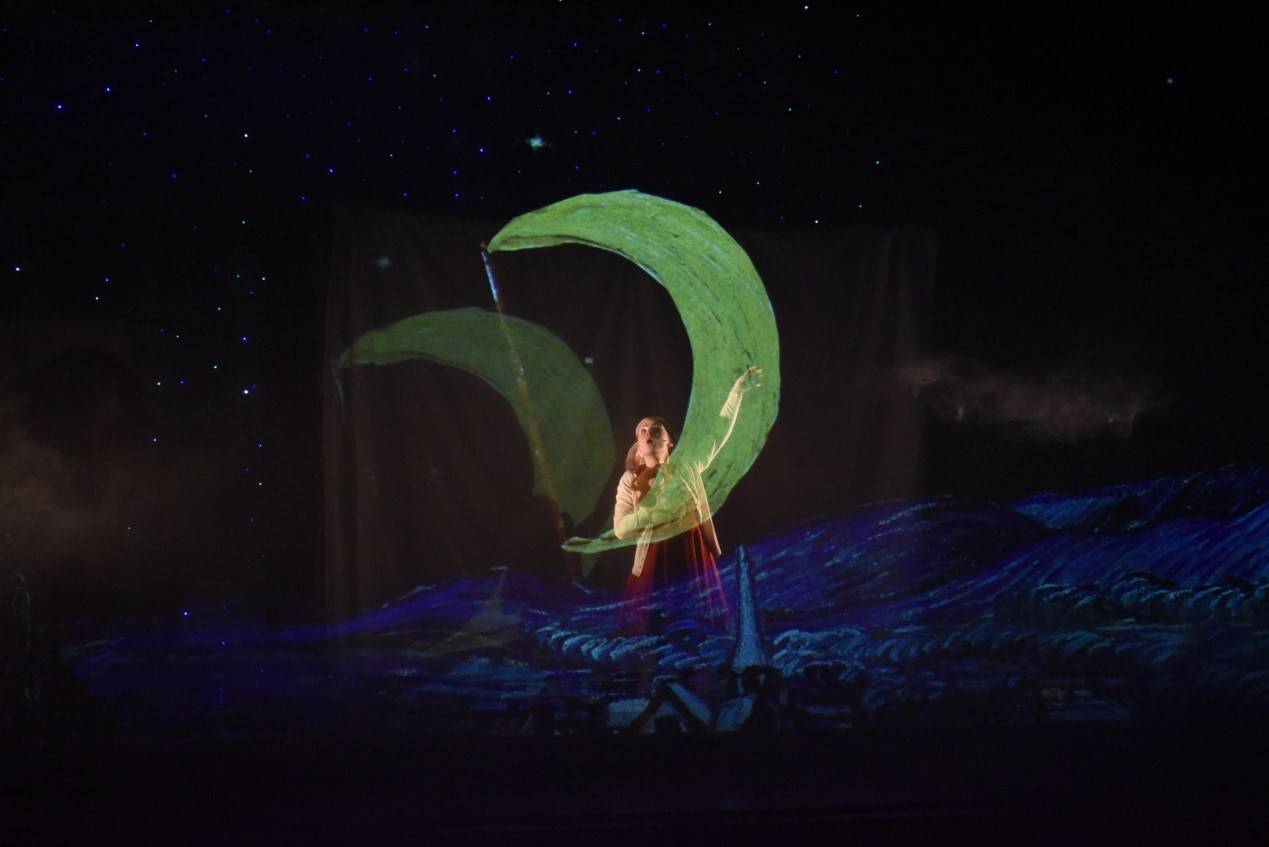 Immersive: The Imagination and Perception of Art
Children are born to be imaginative. The lively masterpieces come to alive by the magician,which will largely enlighten the children to be even more creative and artistic. The dreamlike interweaving of light and shadow leads their thoughts to fly together with scenes varying from points to lines.
Compared with conventional art museum visits and concert attendances, ONE STARRY NIGHT realizes an organic combination of both experiences. With interesting plots, children are fully immersed in this poetic atmosphere, completely engaged, and charmed by the art.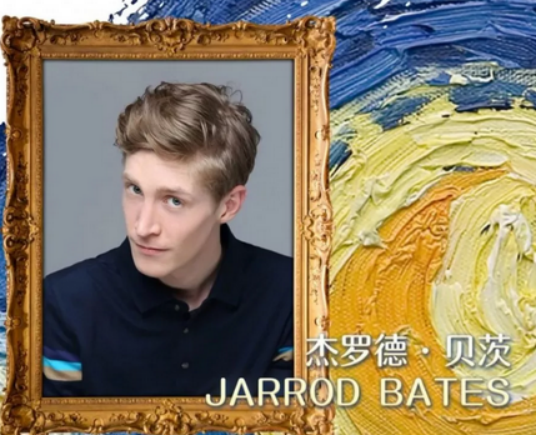 Jarrod Bates (Actor)
Comic actor, musician, and theatre artist, based in NYC. Favorite credits include CLOWN BAR at The Box, HAMLET with Hudson Valley Shakespeare Festival, and many seasons playing Shakespeare's clowns in Manhattan's Bryant Park with The Drilling Company.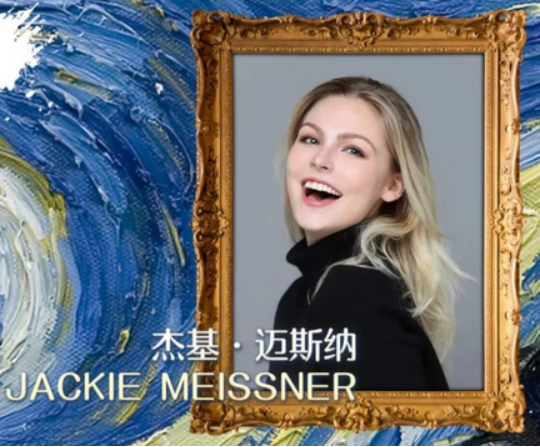 Jackie Meissner (Actor)
A graduate student in Acting major at Pace University in New York City. Her other works include: A Lie of the Mind, Eurydice, and The Tempest. She recently produced and starred in her first short film.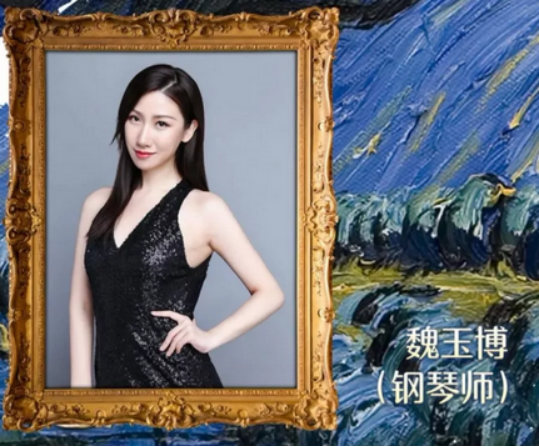 Yubo Wei (Pianist)
Yubo was graduated from University of Redlands in the US with a Graduate Artist Diploma. Acclaimed for sublime abilities in piano performance, she has successfully held many concerts both in China and the US.