- Collect Paper Tickets @ Venue
- Children Under 1.2m Not Permitted
- All Attendees Require a Ticket
- No Cancellation
---
How do I collect my tickets if I select e-ticket?
Please bring your confirmation email to the venue box office to collect your paper tickets before entry.
Please note your e-tickets WILL NOT allow access into the venue until you have exchanged them for paper tickets.
Ticket Collection Location: Music Fans Ticket Window, No.7 Door, Shanghai Culture Square (文化广场 7号门售票处爱乐汇主办方工作台)
Ticket Collection Time: At least 30 mins before the show starts
---
Featuring a timeless score from this gifted composer, The Nutcracker is a renowned Russian classic presenting, as it does, evocative music and exquisite dance.

This ballet, with its mystery and romance, has captured the imagination of many generations over the years and continues to attract large audiences worldwide.
This most famous of fantasy ballets for all the family begins as night falls on Christmas Eve. As snowflakes fall outside, the warm glow of the open fire sends flickering shadows across the boughs of the Christmas tree and all the presents beneath.
When midnight strikes we have swept away to a fairy tale world where nothing is quite as it seems, toy dolls spring to life, the Mouse King and his mouse army battle with the Nutcracker Prince and we travel through the Land of Snow to an enchanted place the magic really begins…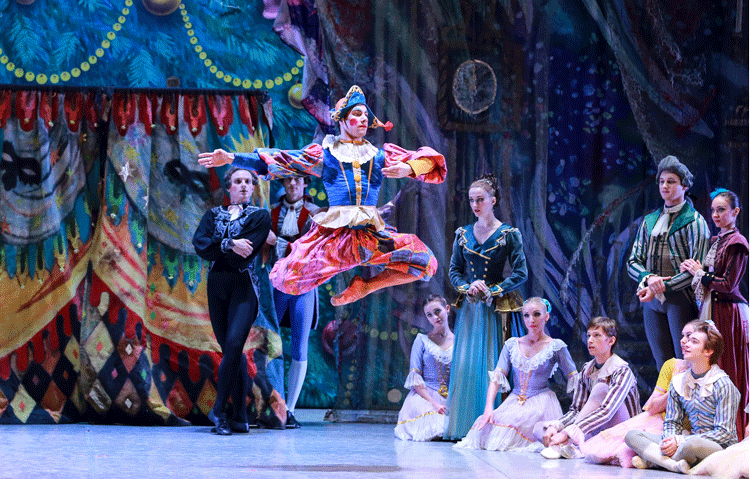 Performance: Russian State Ballet
In 1984 Vyacheslav Gordeev founded and headed Moscow State Theatre of Russian Ballet, where he stages about 30 ballets, such as Passacaglia, The Meeting, Memory, The Steps, Revived Pictures, Surprise Maneuvers, or Wedding with a General. He is also the author of choreography reductions of Walpurgis Night, The Clocks Dance (from the Ponchielli's opera La Gioconda), such ballets as Don Quixote, Paquita, Swan Lake, Giselle, Coppelia, and ballets by A. Gorsky and M. Fokin.

The "Russian State Ballet" Theatre over 20 years remains one of the leading Russian Ballet companies. The repertoire includes masterpieces of the world ballet classical repertoire and the best samples of Modern Choreography.