- Collect Paper Tickets @ Box Office

- No Cancellation
- Children Under 1.2m Not Permitted

- All Attendees Require a Ticket
---
The National Ballet of China Symphony Orchestra was founded in 1959. LIU Ju is the resident conductor. The Orchestra members mainly graduated from renowned music academies of China. At the average age of 35, they all have been subject to rigorous professional training with excellent musicquality. As a national orchestra of China, the NBC Symphony Orchestra has great vitality and potential for development.

Since the Reform and Opening-up of China, the Orchestra has made considerable progress in art production under the leadership of ZHAO Ruheng, the former Artistic Director of NBC.
Led by the Artistic Director FENG Ying and Music Director ZHANG Yi in recent years, the Orchestra held concerts actively and performed a lot of excellent music works of different times as well as different styles.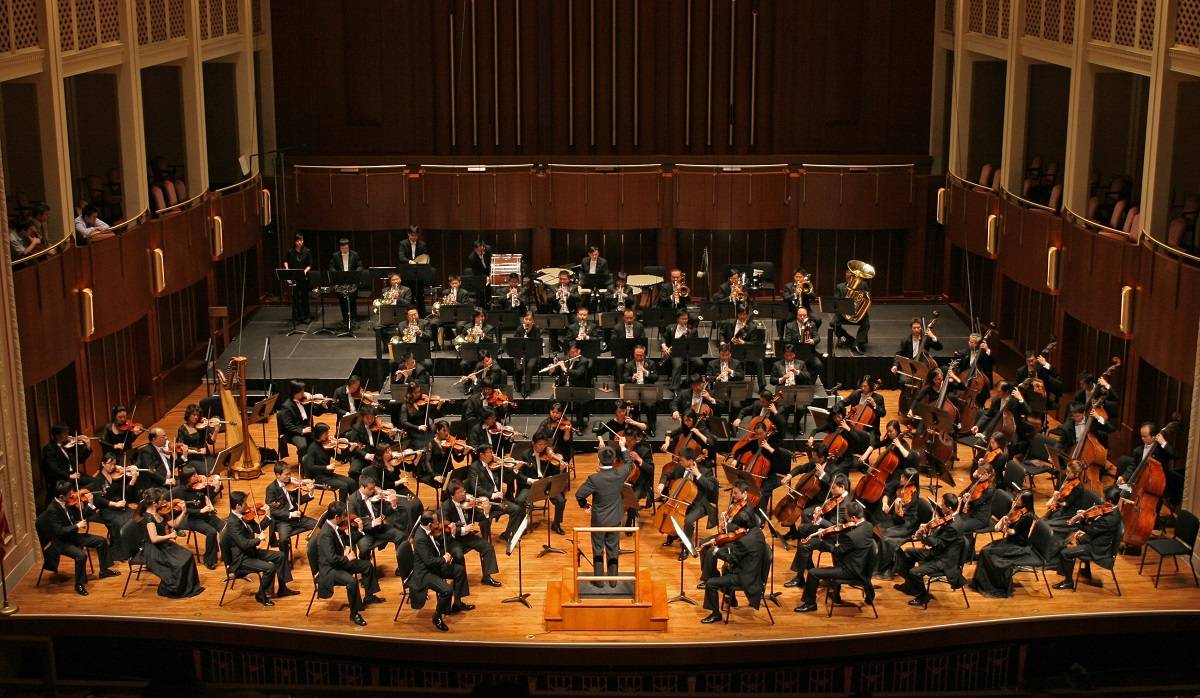 In order to celebrate the 55th anniversary of the establishment of NBC in 2014, the NBC Symphony Orchestra made an 8-CD album of the live concerts. With the further advance made in the development of Chinese literature and art, the NBC Symphony Orchestra will be more irreplaceable in the artistic stage of Beijing in the near future with its excellent competitiveness and unique artistic style.