- Receive Tickets via Express Delivery
- Show Lasts 80 mins
- All Attendees Require a Ticket
---
Act I, Inked
Scarification and tattoos have been used since old times as marks of identity or experience. Aakash Odedra's grandmother's body was covered by signs that ensured her protection and sense of belonging.
In Inked, choreographed by Laurence Olivier awards winner Damien Jalet , the body becomes a place of transformation, an envelope marked, folded and metamorphosed by its journey through a ritualized space. The figures and drawings made on his own body reveal the inner duality of the dancer who enters through a series of transformative stages in a self seeking quest, an exploration of the body's limits and powers, as a way to transcend them.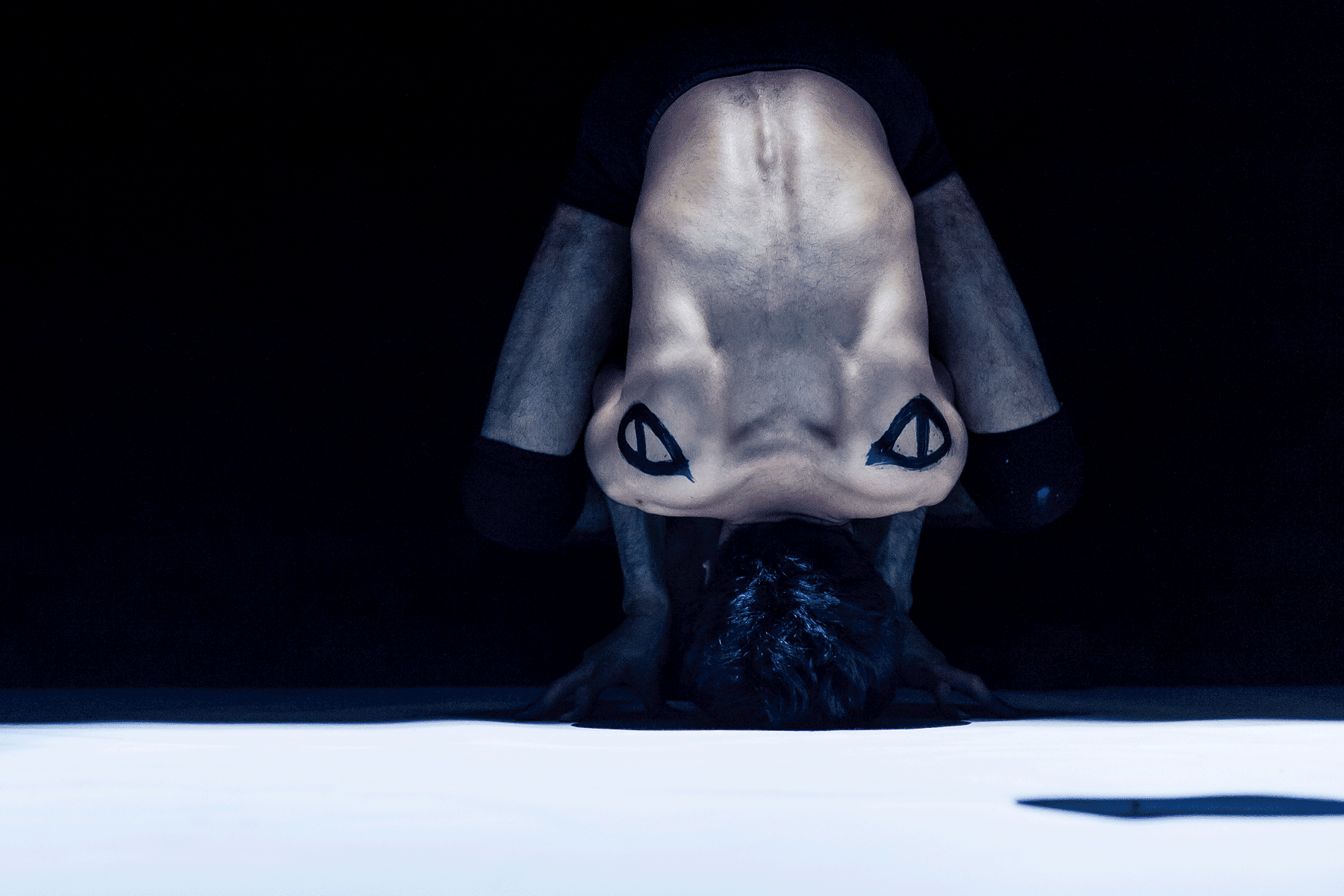 Choreography
Lewis Major is a performer and choreographer originally from Australia and now based between the UK and France. His work is invested in the potential of choreography and performance to inform cultural discourse and enable affective experiences.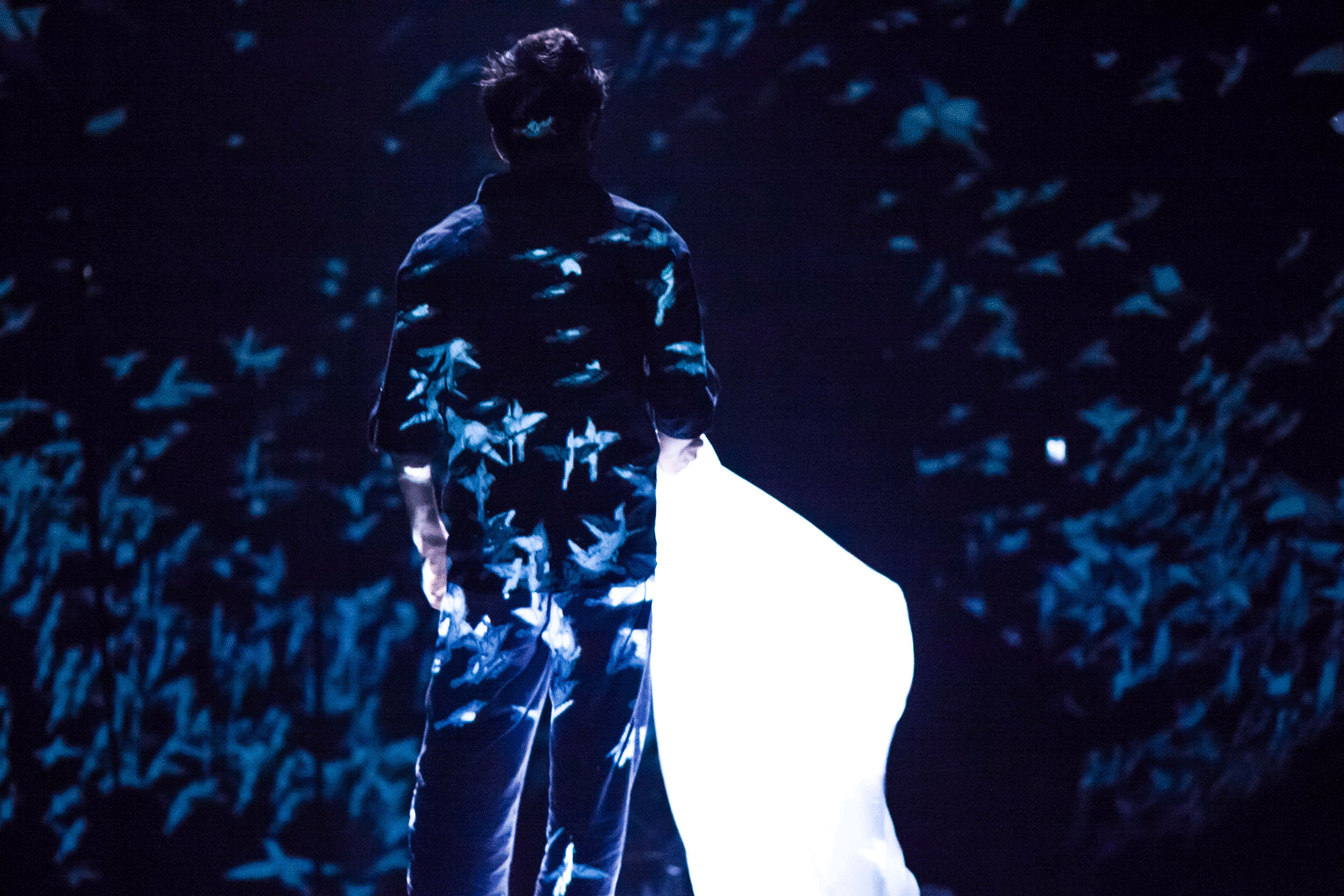 Initially training at the New Zealand School of Dance, in his final year Lewis co-created and performed in the work of Hans Van den Broeck (Les Ballets C de la B, Cie. SOIT) in Vienna, Austria.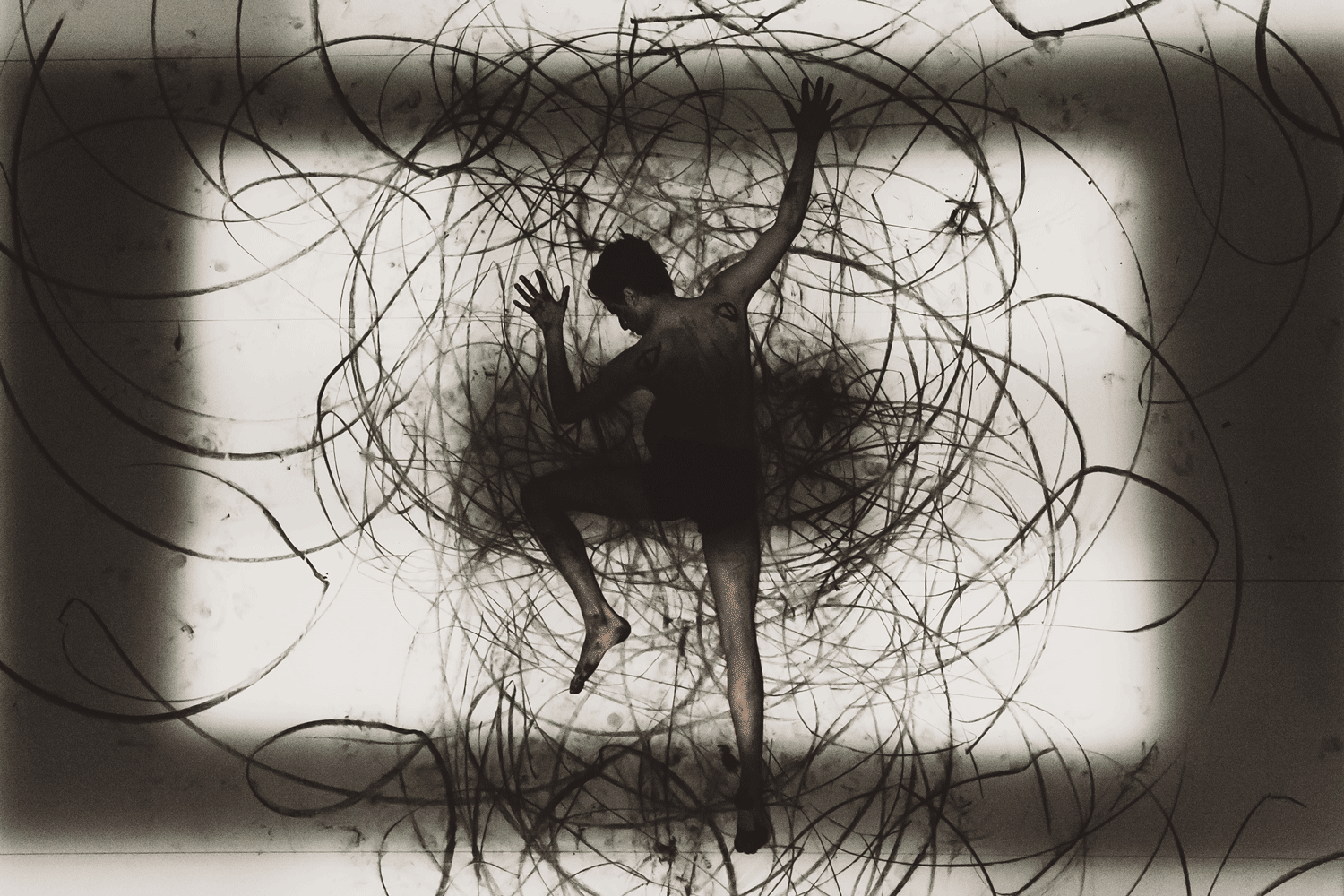 After graduating he relocated full-time to Europe and cofounded the Amsterdam-based performance collective ARTED and worked with Stichting Fields of Wonder before joining Aakash Odedra Company during the creation of the company's premier work, Rising. He has maintained a close working relationship with Aakash since, collaborating on and helping deliver the company's activities across the world since its inception in 2011.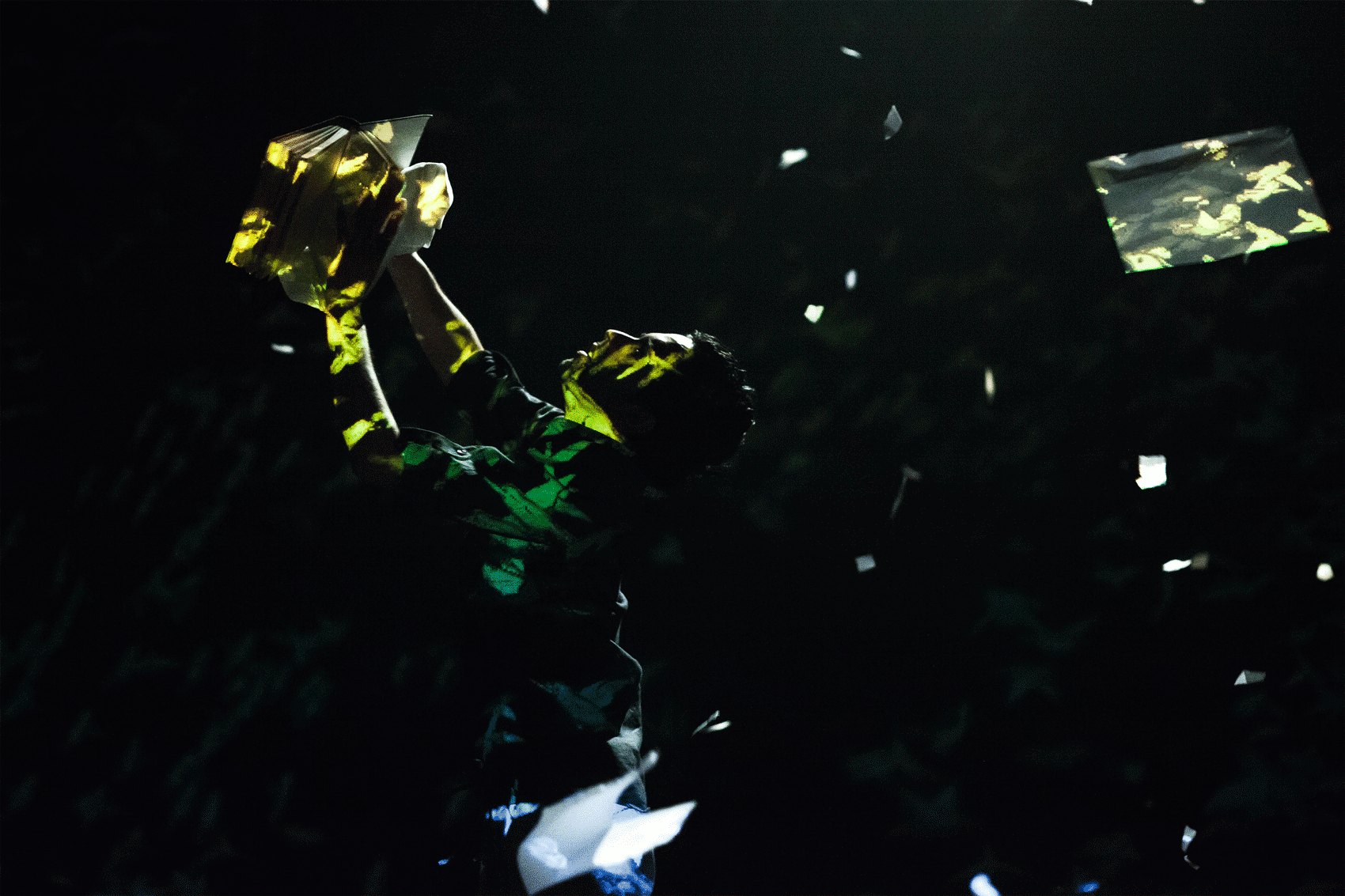 Act II, Murmur 2.0
Following the success of Murmur, Aakash Odedra Company presents a new, expanded production: Murmur 2.0.
Diagnosed with dyslexia at a young age, Aakash found conventional education at school very challenging. As written language was so alien, dance became his preferred mode of expression.

In this piece, Aakash and Australian choreographer Lewis Major delve into the idea of warped and exaggerated realities.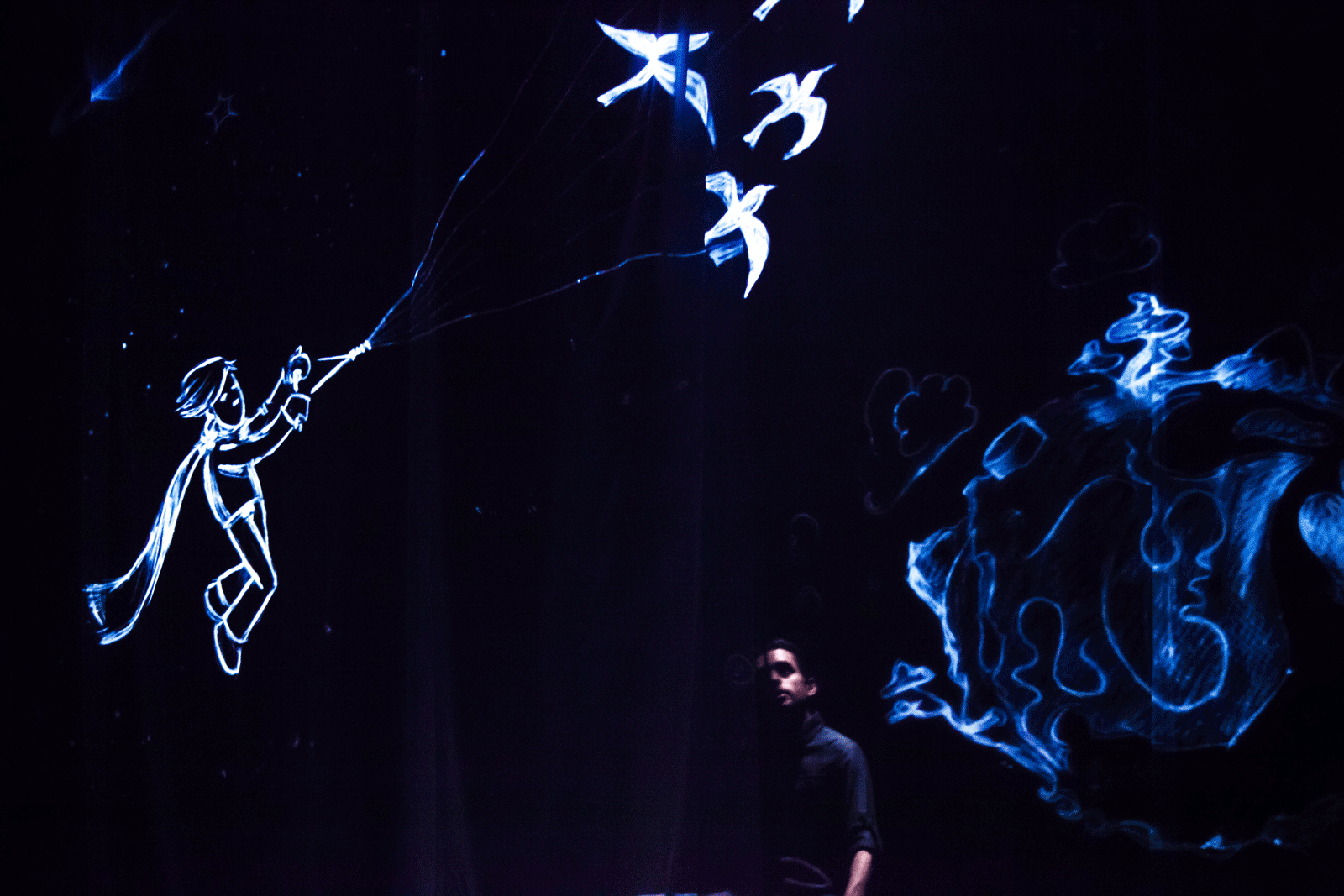 In collaboration with Lewis and Ars Electronica Futurelab (Linz, Austria), the company explores how the misconceptions of dyslexia can be revealed through visual design, light, sound and movement.

Award winning Aakash Odedra Company pushes the boundaries of narrative style dance using a movement vocabulary which blends contemporary dance, Kathak and Bharat Natyam.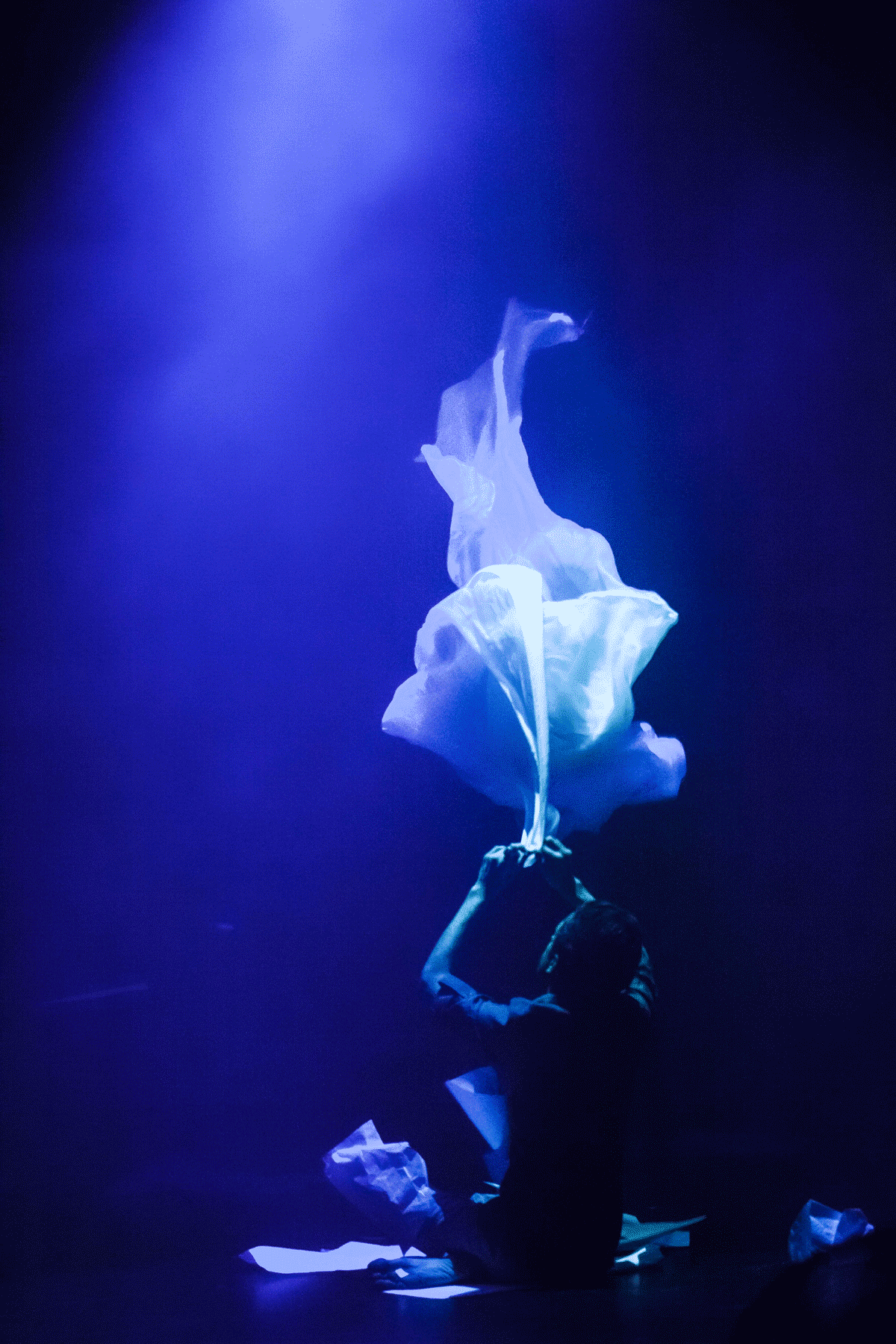 Choreography
Damien Jalet is a French and Belgian freelance choreographer and dancer. He worked as a dancer for several companies such as Les Ballets c de la B, Wim Vandekeybus and more consequently with Sidi Larbi Cherkaoui/Eastman. As choreographer he's been involved in many collaborations with companies such as Eastman, Chunky Move, Icelandic Dance Company, Akram Khan, Erna Omarsdottir, Sasha Waltz and guests.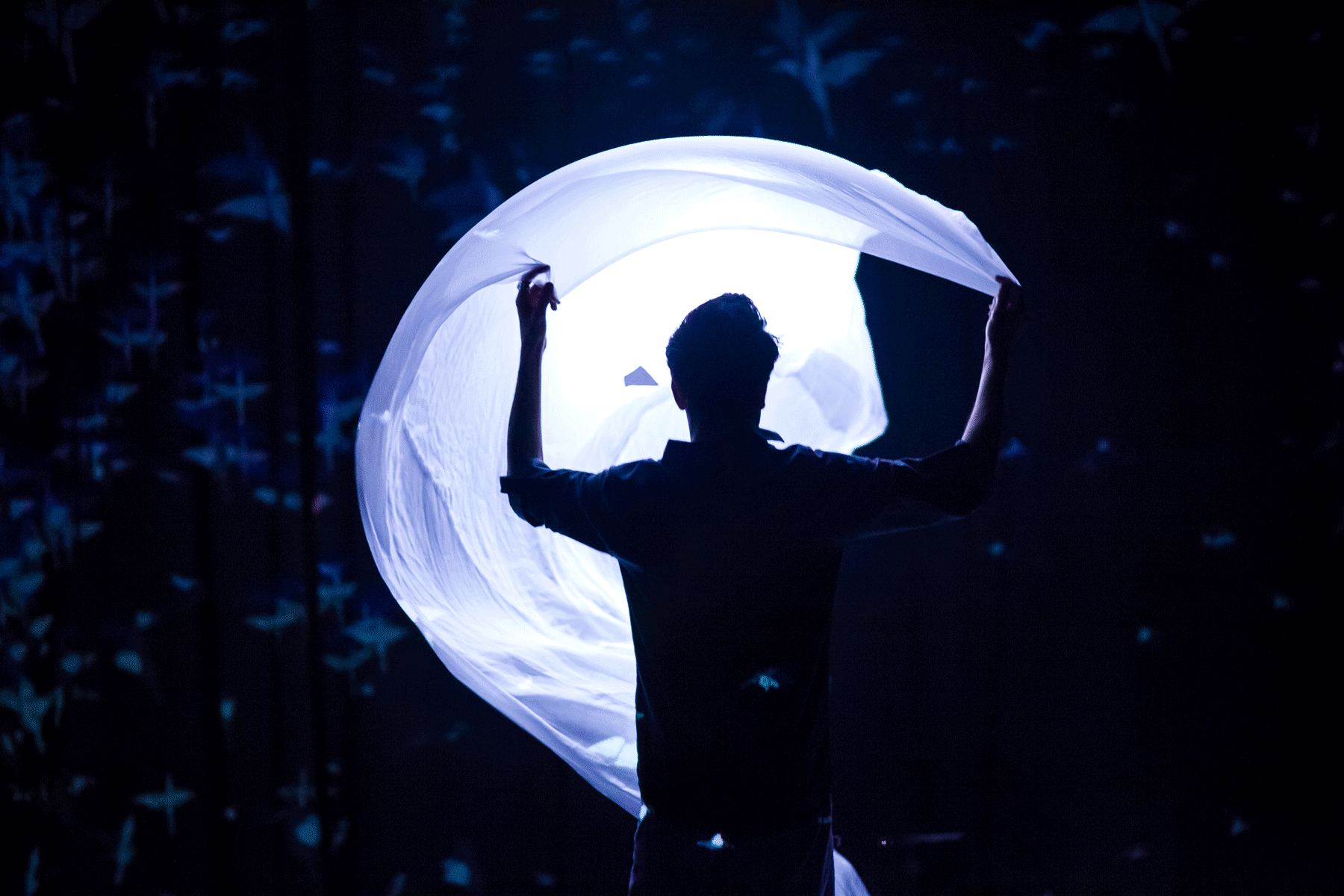 His latest directing projects include Babel (words) (2010) signed together with Sidi Larbi Cherkaoui with a set by Antony Gormley (2 Olivier Awards including best dance production 2011, and "Best Choreography" Benois de la Danse, Bolshoi); "les medusés" (2013) an itinerary installation inside Louvre museum in Paris with 30 artists and more than 18000 visitors, and a restaging of Ravel's "Bolero" (2013) for Paris Opera Ballet - a collaboration with Marina Abramovic and Cherkaoui. He choreographed "Yama" for Scottish Dance Theatre in 2014.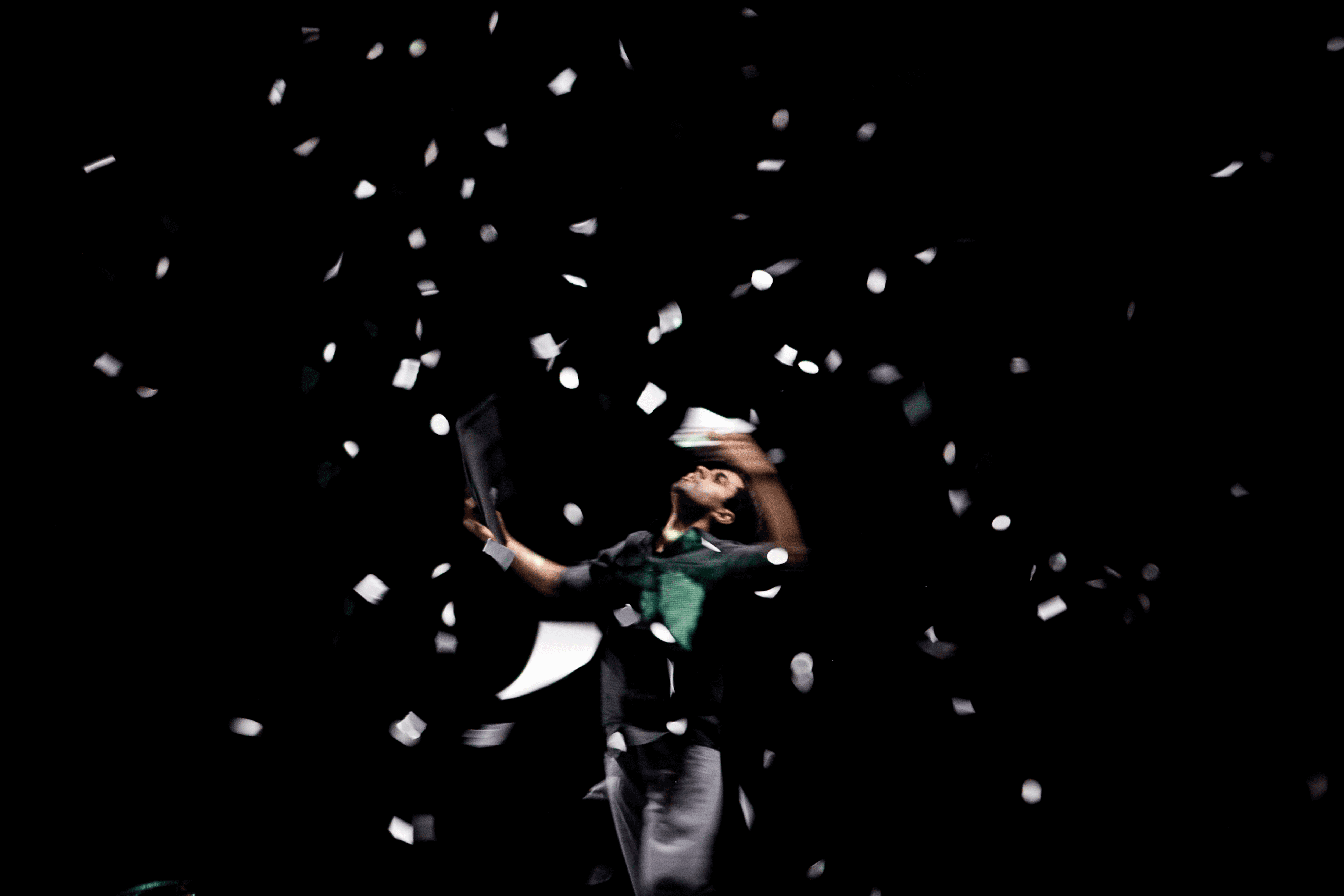 Performed by Aakash Odedra
Aakash Odedra is an award winning, contemporary British dancer. He trained in Kathak with Nilima Devi (Leicester) and Bharat Natyam with Chitraleka Bolar (Birmingham) and later in India with Asha Joglekar and Chhaya Kantaveh.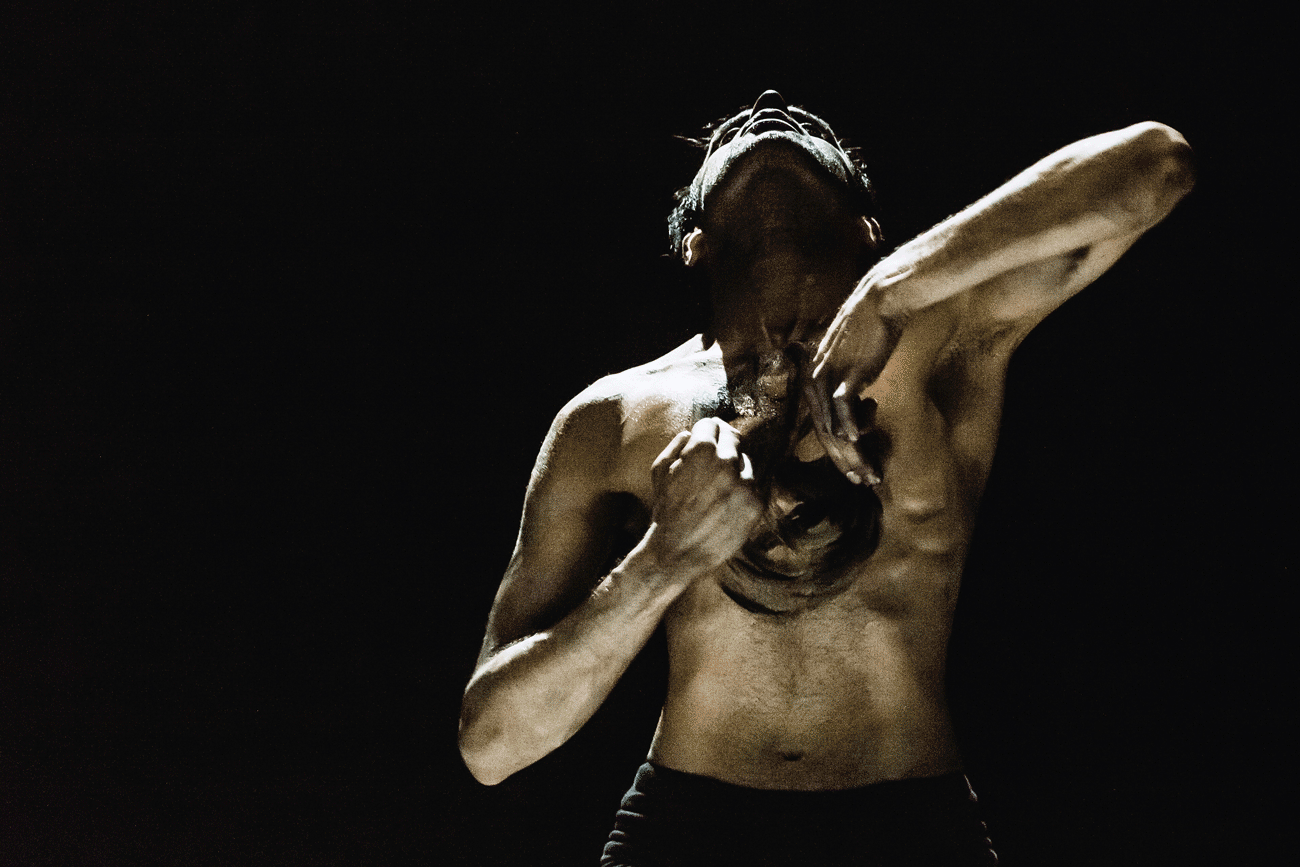 Aakash Odedra Company was formed in 2011 and the debut project saw Aakash working with celebrated choreographers Sidi Larbi Cherkaoui, Russell Malpihant and his mentor Akram Khan, shadowing the development of several of their works as they each created solos for him. The culmination of this process was presented in the full evening work, Rising, which continues to tour extensively throughout the world.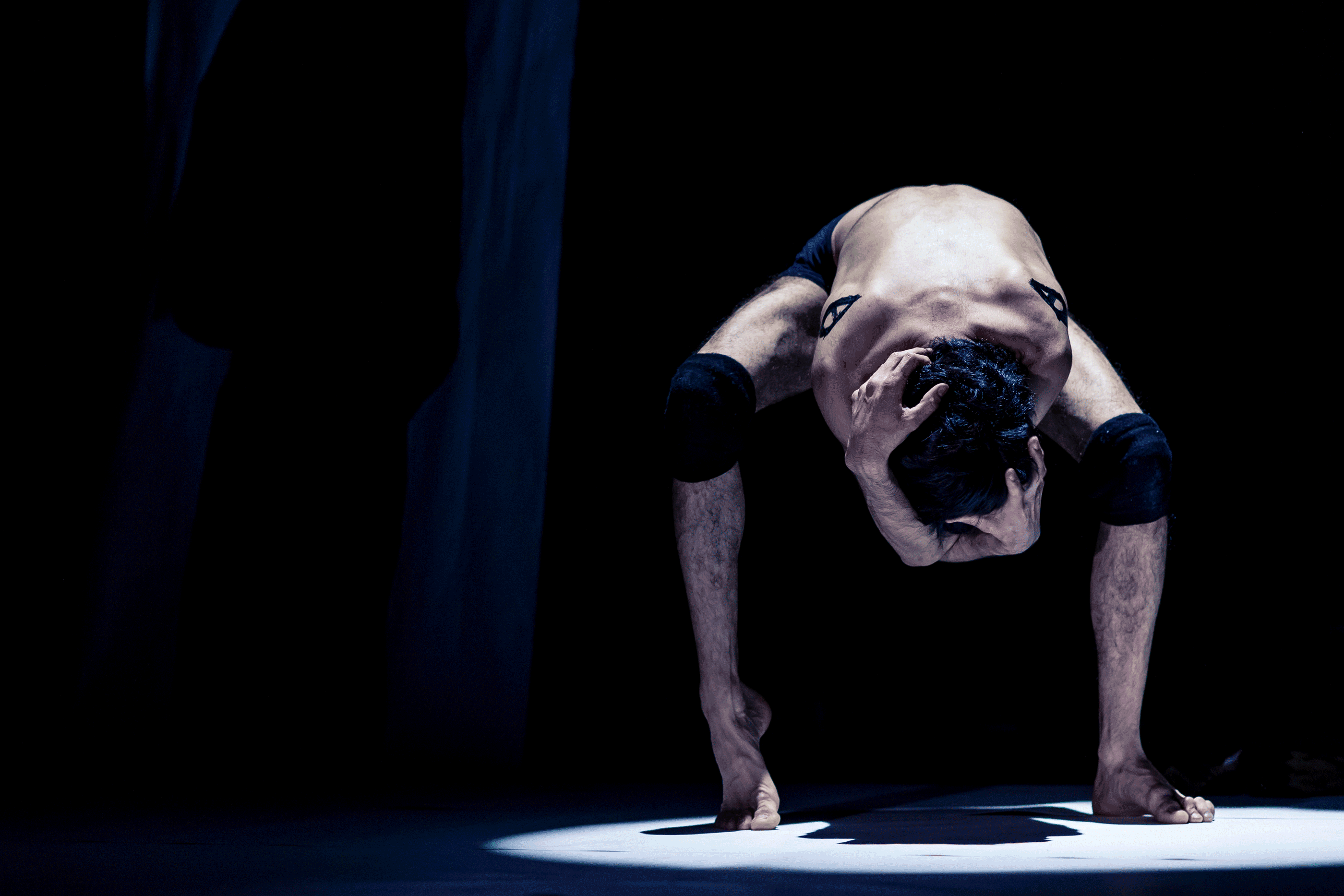 More recently his own choreographies range from large-scale classical evenings to contemporary works and opera, such as the Theatre Freiburg production of God's Little Soldier (2013). He worked with the Apollo Theatre in New York on Get on the Good Foot (2013), an evening of work that celebrated the life and work of James Brown, his piece Ecstasy got rave reviews in North America.
Inked Creative Team
Choreographer:Damien Jalet
Performed by:Aakash Odedra

MURMUR 2.0 Creative Team
Choreographers:Aakash Odedra Lewis Major
Performed by Aakash Odedra
Futurelab Project Management Kristefan Minski