👉 Receive E-ticket via Email
👉 No Cancellation
---
Welcome the most suitable camping season

Enjoy the scenery with camping in autumn!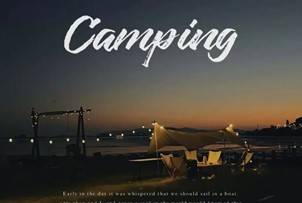 NO.1
The most beautiful lake-view campground
Two days and one-night social experience
You must have been curious about GLAMPING, the social networking sensation!
Camping is no longer about surviving in the wilderness
It can also be exquisite and beautiful!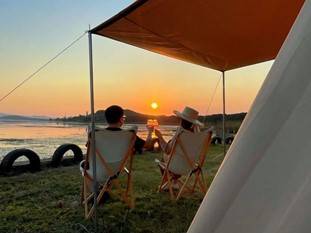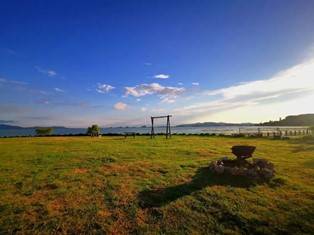 NO.2
Valley Music Party
Experience the highest level of acoustic equipment in the history of GLAMPING!
BOSE L1 Pro professional-grade audio
There are also musical instruments playing and singing by your friends
Show your best talent to attract your beloved ones!
One-hour retro-themed disco time
Let's sway in the mountain breeze!
Real version of Squid Game
Have you not really experienced the Squid Game that exploded all over the net?

123, wooden people; Pon sugar game; and the patrol of the mysterious pink people, high scene restoration!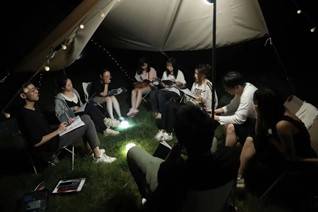 Live Action Role Playing (LARP) games
Have you ever experienced how to play LARP outdoors? There are even midnight horror stalls waiting for you to play!
¥150/person (Reservation required)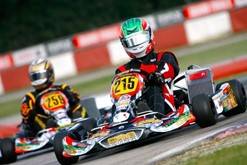 Karting Championship

Outdoor karting track! Experience the speed and passion with your camp buddies and win the ultimate prize!

¥198/person (Reservation required)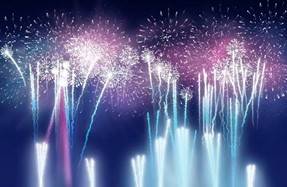 Campfire & Firework Show

How can a campground be without a campfire? The only campground around Shanghai where fireworks can be set off! Special campfire lighting ceremony is not to be missed!

Picking & Fishing & Woodcutting

An essential part of camping's wilderness is to feel the life you want to live! You can DIY for your own dinner, and establish a deep friendship with partners!

Picking: ¥ 20/person; Fishing ¥ 50/person (need to bring your own fishing gear)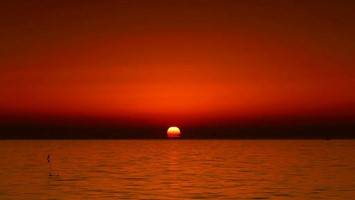 Sunrise viewing & morning run

Say hi to the first ray of sunshine in the morning and start a day full of vitality! Morning run led by a professional leader, and enjoy the excellent scenery of Taihu Lake!
NO.3
A meal in the woods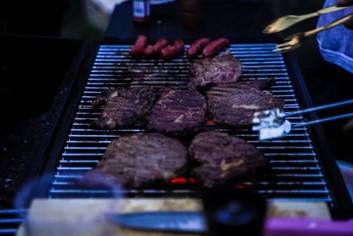 Does camping mean you need to give in to your stomach? Fine Camping is bringing professional chefs to the site! We have prepared a wide range of mealsGrain-fed steak, German sausage, fresh beef and lamb skewers, barbecue wings, healthy salad with Korean pancetta, fine entrees and a glass of wine for each person ......

Want something more fun or want to show off in front of everyone?We also offer a DIY area to make your own food!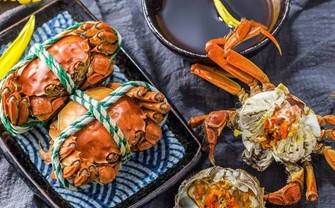 Hairy Crabs

Autumn is the best season for hairy crabs, how can you miss it when you come to Suzhou Taihu Lake? Enjoy the sweetness of hairy crabs with your campmates at the lake with the breeze!
¥120/person (two Taihu Lake hairy crabs; reservation required)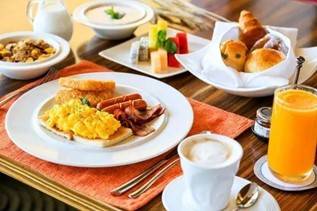 Breakfast buffet

Breakfast is the most important meal of the day, even on a camping trip - bacon, bread, corn, pumpkin porridge, millet porridge ......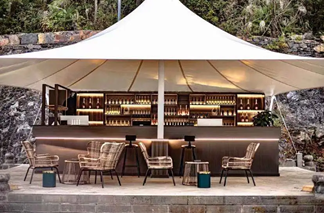 Mountain Tavern

Would you like to have a drink at Mountain Wild Tavern? Beer and cocktails are availableHandsome and beautiful bartenders to meet your desire to get drunk tonight! Alcohol is the best igniter for socializing.

With music, wine, and interesting people to accompany you, Let's get drunk together tonight!
We've added a new campground coffee cart for you to enjoy a freshly ground iced Americano in the wild!