MG Project is a unique band lead by Macleen and Gilbert; 2 musicians well-known in Shanghai, for their collaborations with a variety of different people, and groups, playing diverse styles of music! They're joined by (Matt, LaTrece, Michael & JC.) Together they will give you some funky, jazzy, gospel stuff get ready people!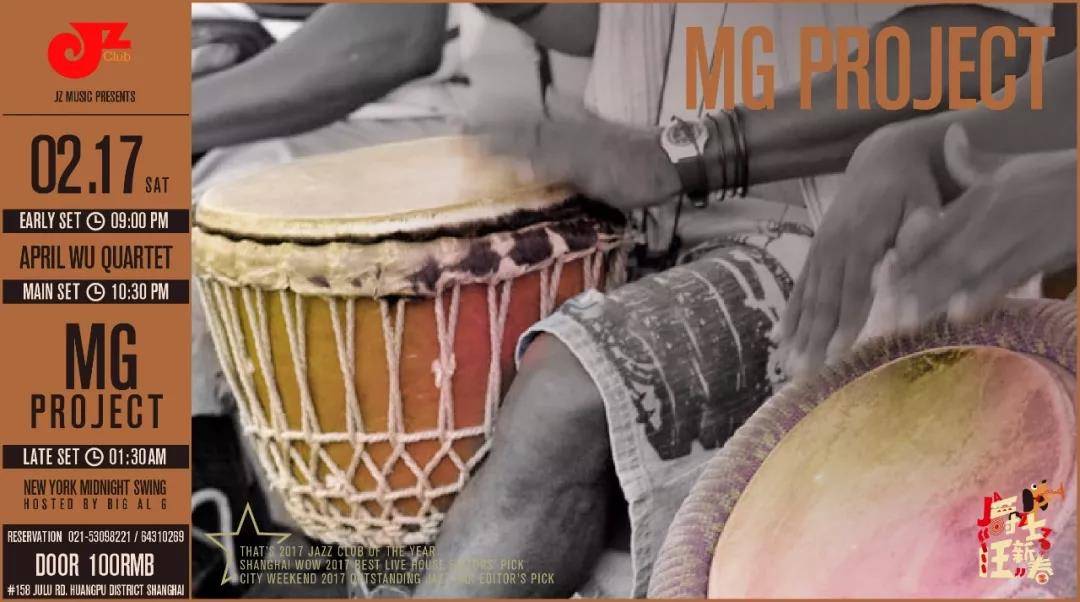 The Pockets are a virtuosic incendiary band that fills the room with blue colored grooves and red funky fires. The places the band takes you are synonymous with playing "in the pocket" or in the groove, thus the bands' name is a reflection of that. Backed by the Vatican bank and American Illuminati, The Pockets have managed to blow up on the scene and wow crowds of adoring fans in a relatively short amount of time. Charlie Hitchcock paints blazing electric guitar on top of the canvas that's a mix of blues, funk, RnB, and jazz. Davide Bertolone on bass holds down the bottom end and is the glue that keeps everyone in "the pocket". Chris Trazinkski on drums is the backbone of the band who's exacting time and grooves anchor the band with solid perfection. Watch out for The Pockets coming to a theater near you!
Peace Music and musical factory holders, jazz singer. Affectionately known as "Miss April".
Welcome to our Jam Session which is one of the coolest jazz events in JZ Club!