- No Cancellation
---
The Mexican Independence Celebration took place this past weekend on September 7 and it was very festive and colorful! Over a thousand people attended and enjoyed authentic Mexican food, Tequila & Mezcal, as well as danced to Mexican music and witnessed the feminine mariachi in all its glory. If you couldn't make it for whatever reason, don't worry because the real Mexican Independence Day is this upcoming Monday, September 16. Which means you have plenty of time to make plans and show up to the multiple fiestas at a variety of restaurants.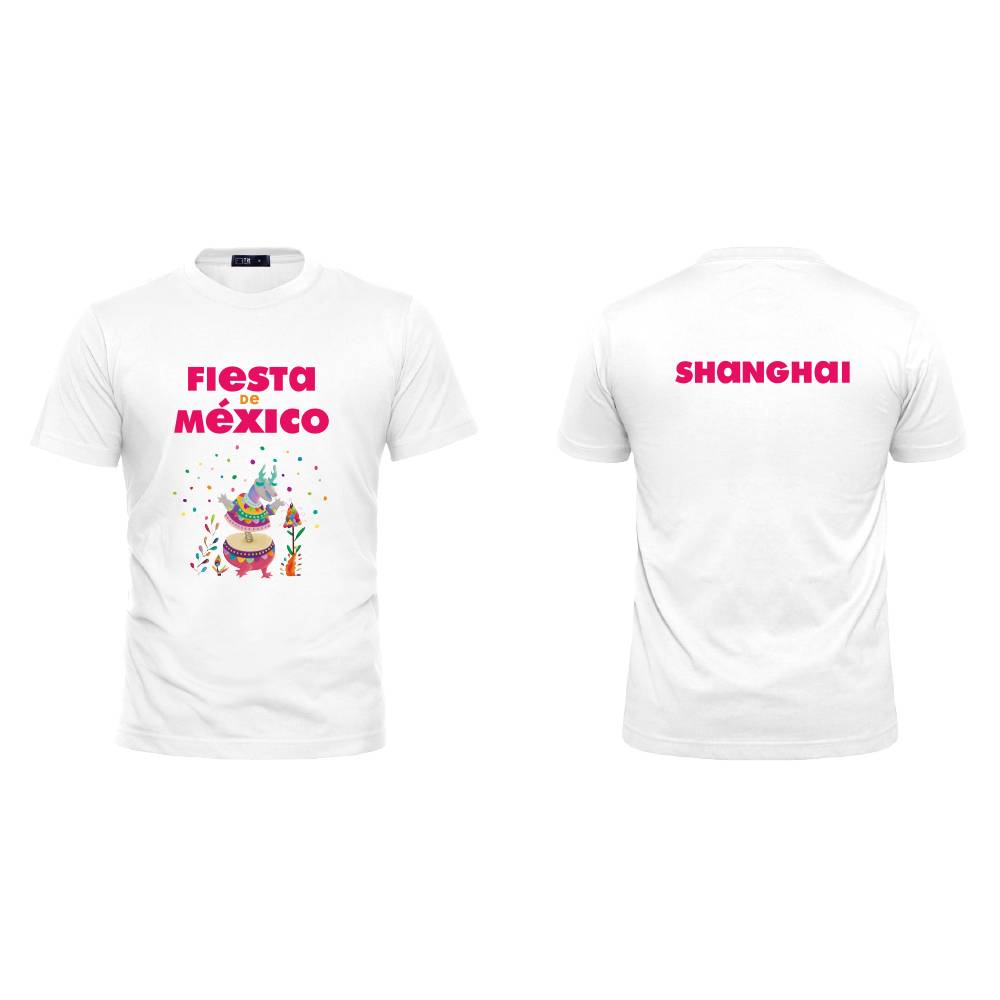 But before then we want to make sure you're decked out with the right spirit! We still have a limited amount of merchandise: a comfy yet trendy T-shirt and a colorful bandana. Both pieces were designed by a Shanghai local from Mexico and trust us, the texture alike the design is top notch quality.
The little character on the front of the shirt, center of the bandana is an alebrije - "brightly colored Mexican folk art sculptures of fantastical (fantasy/mythical) creatures" (Google). Alebrijes have a mix of elements from animals and demons, they're bright and iconic in Mexican culture.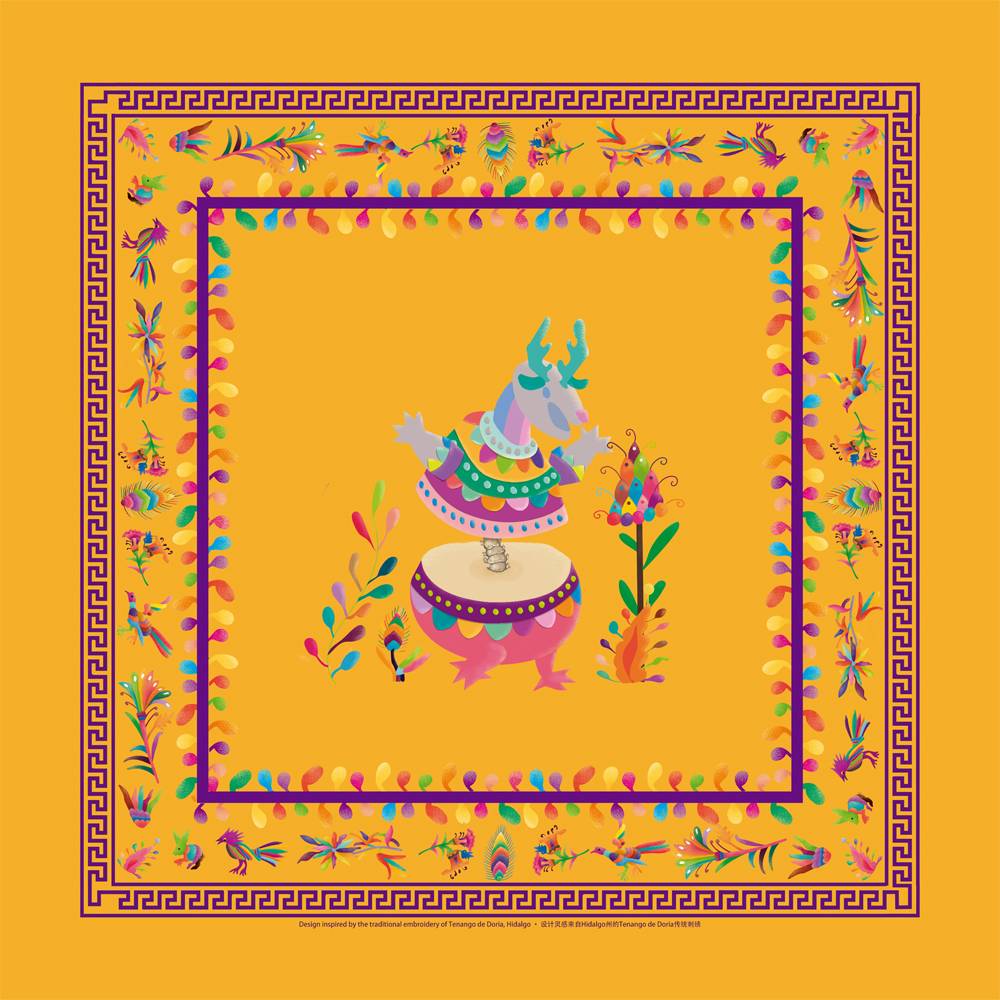 They're not meant to be scary, in fact, they were created by a Mexican artist named Pedro Linares. He fell ill and at one point his delusions made him "see" animals outside of his window with different animal body parts that somehow looked like they worked as part of one whole body. Post-recovery he began to create them out of cardboard and papier-mâché. As a result he caught the attention of other local artists and the alebrijes became a national icon.
Both designed by Shanghai-based Mexican designer, Imelda Libertad, they're a couple of beauts. Make sure to get your T-Shirt and Bandana as a bundle or whichever one you think fits your personality best! ¡Arriba México!
---
La celebración del Día de Independencia de México fue el sábado pasado, 7 de septiembre. Fue una fiesta colorida y muy divertida, llena de cultura y tradiciones. Mas de mil personas estuvieron presentes y disfrutaron de comida típica mexicana, tequila y mezcal, música mexicana, y de un mariachi femenil espectacular. Si no pudiste estar allí ese día para celebrar con nosotros, no te preocupes que el día oficial de la independencia mexicana es el proximo lunes, 16 de septiembre. Esto significa que todavía tienes tiempo de organizarte y hacer planes con tus amigos para ir a los restaurantes que van a celebrar.
Como cualquier fiesta, uno tiene que ir vestido acorde a lo que se está celebrando. Todavía nos queda un numero limitado de mercancía: camisas y paliacate/pañuelos. Ambas piezas fueron diseñadas por una mexicana que radica en Shanghai, Imelda Libertad. El diseño y el material es de muy buena calidad así que dé eso no hay duda.
En el centro de ambas piezas está un alebrije - "artesanía mexicana un tanto surrealista que puede estar elaborada de cartón, papel o madera con diferentes técnicas para su modelado y creación. Estos pueden ser en forma de animalitos zoomorfos o de animalitos normales con la peculiar característica que deben contener colores muy pintorescos y llamativos al puro estilo mexicano."
Pedro Linares, un artista mexicano, inventó el termino alebrije cuando, "a través de un sueño, en su delirio, cuando estuvo gravemente enfermo postrado en su cama" vió fuera de su ventana un animal mezclado con otro animal. Creyó ver tantos que así les llamo y después de recuperarse empezó a crearlos con cartón y papel maché. Desde entonces, su arte le llamo la atención a otros artistas de la república y los alebrijes se convirtieron en uno de los iconos mexicanos.
Ahora que saben la historia del alebrije, el diseño tiene más significado así que consigan su paquete hoy! O solo la camisa o solo el paliacate - lo que ustedes gusten. ¡Arriba México!