City Boogie is a participatory and immersive audio adventure where audience members listen to synchronized secret instructions/music, and walk and dance together in a public space via silent disco headphones. We create an original playlist. Everyone follows our dance instructor, moves along in the same direction wearing headphones, and blends in with others.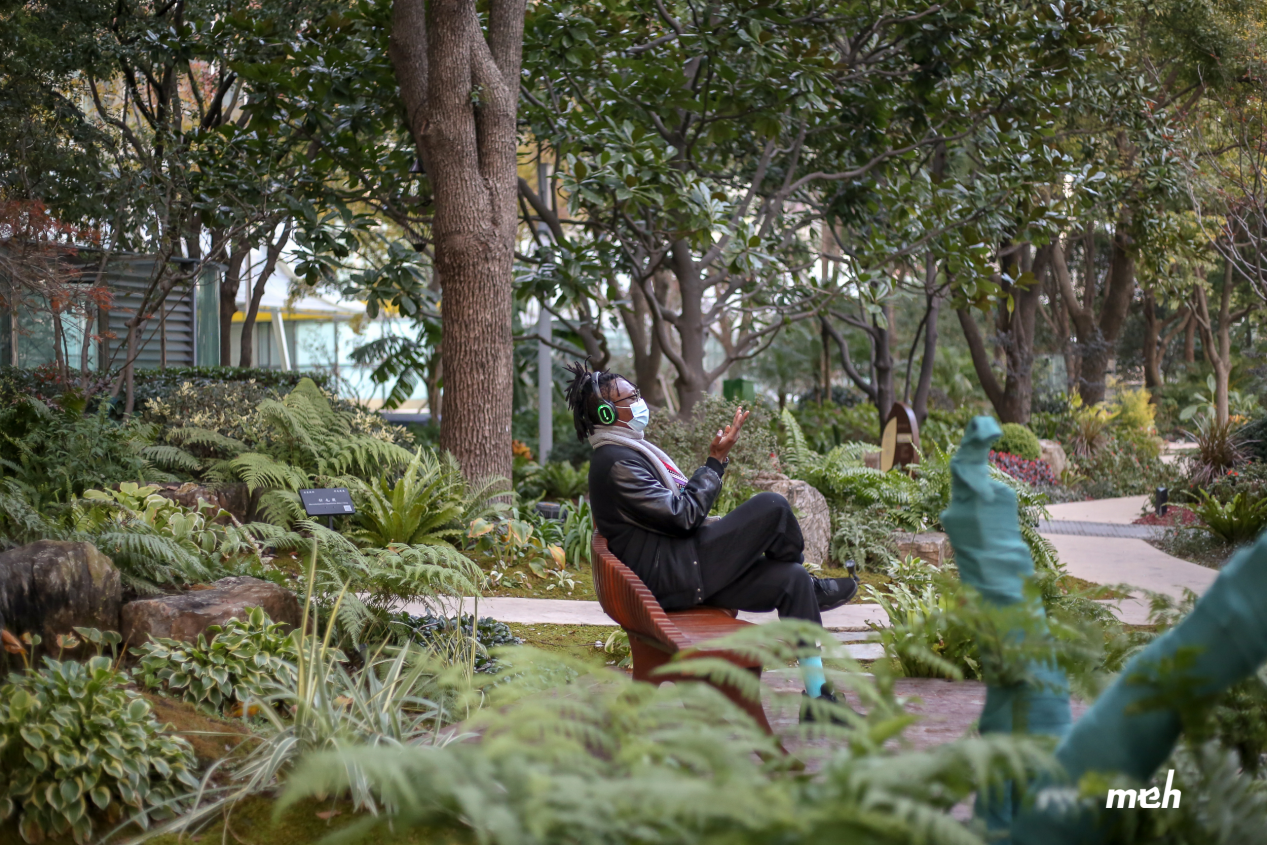 This fall, we will explore Columbia Circle in Shanghai.
Within 50 or 60 minutes, we play games, we walk, and we dance.
Boogie is the language we develop to artistically create dialogue with others or the surrounding environment. It helps us escape living THIS life and re-shapes our spatial memory. With the guidance of our dance instructor, we want you to use your imagination to uncover the emotional footprint of a building or space by responding to it instinctively. And build your universe beyond what you see through your movement. But no worries, you don't need to know how to dance. We just believe in that dance, the most primitive language for self-expression and socialization, exists in both time and space.
"Dance me to the end of love."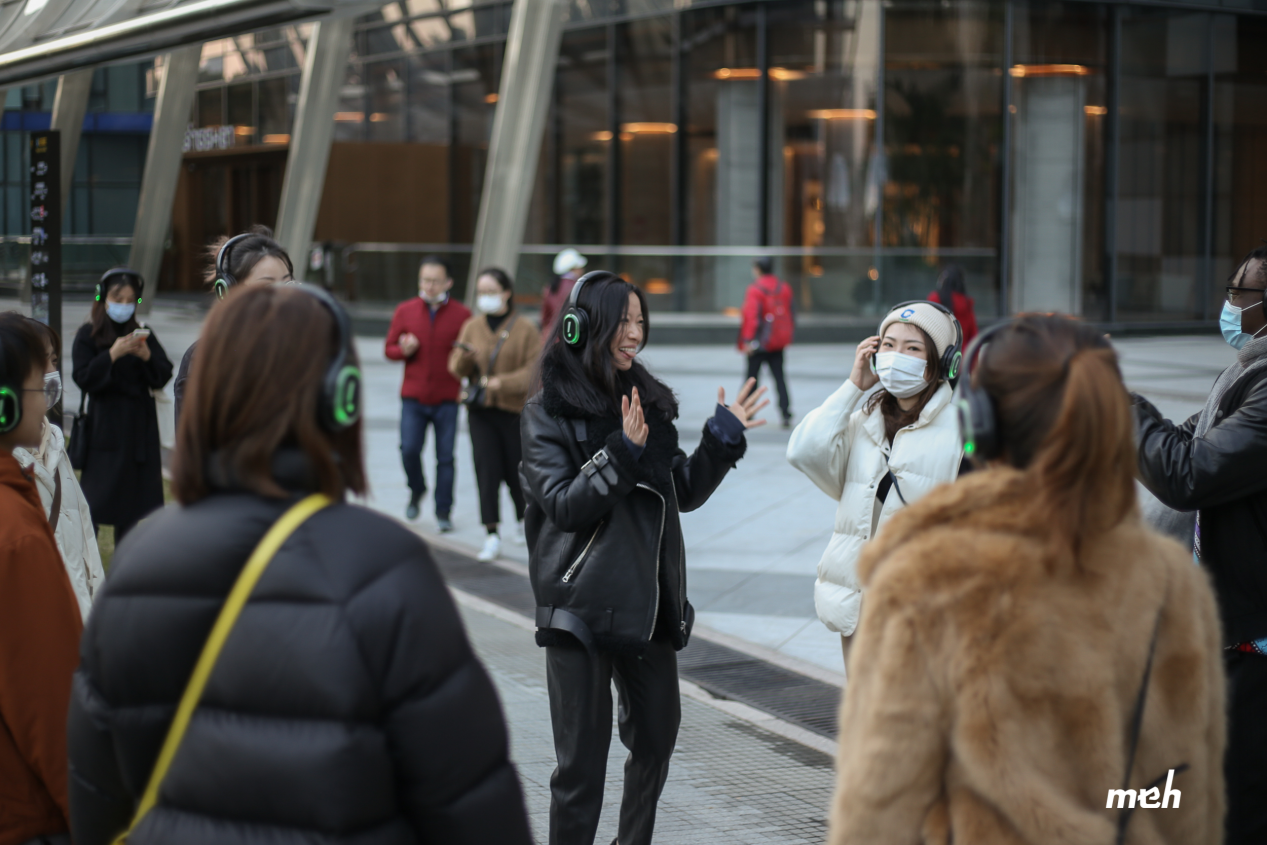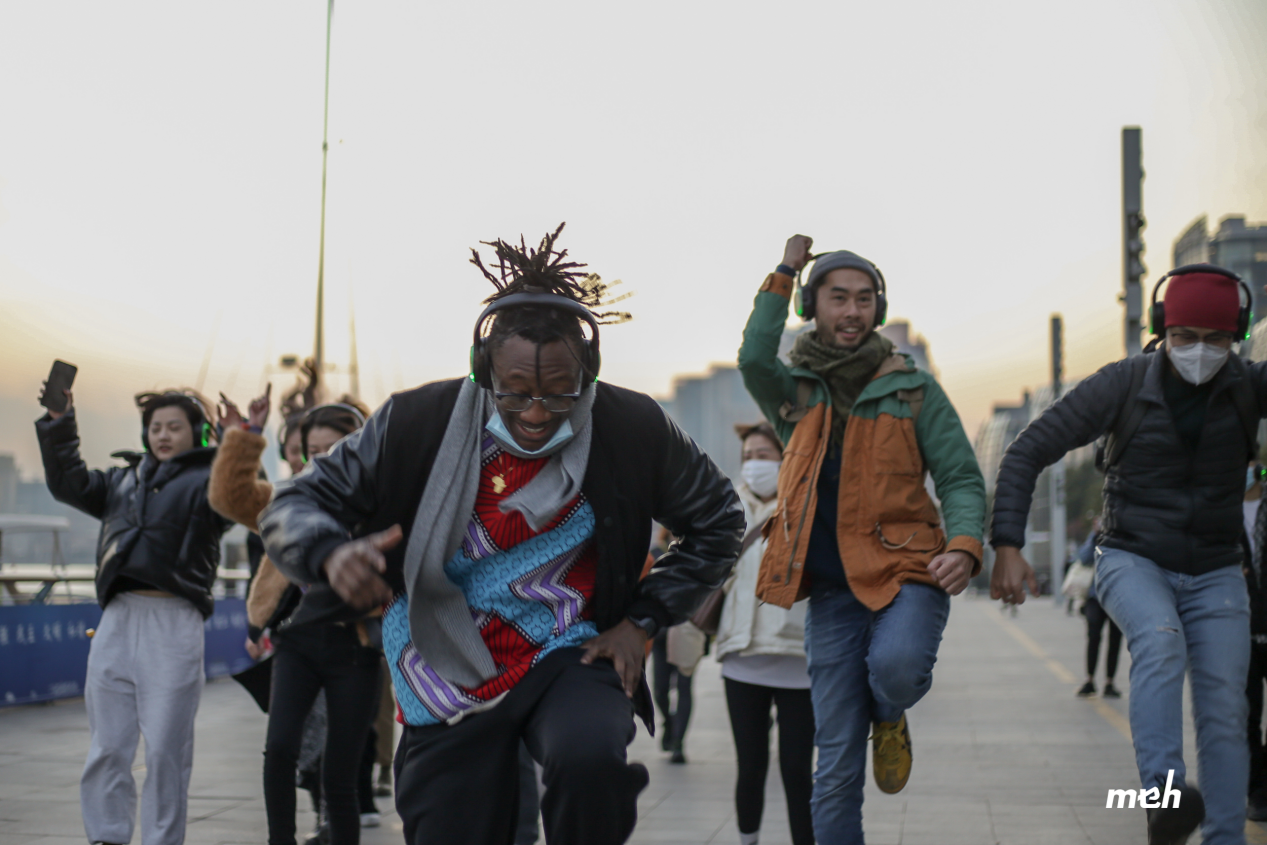 City Boogie is presented by meh, which is founded by a group of city observers and players.
meh specializes in the craft of live performance and devotes to layer Theatrical Reality onto a mundane life to unleash our audience members' imagination and identify who we are. We articulate different engagement level for attendees to interact with the unexpected places. Come and join us to redefine the way we explore the city.
City Boogie is a vivid expression of meh's creative concept. It blurs the boundaries of live performance in public space and navigate the essence of Dasein.