👉 Show Your Health Registration Code (sui shen ma) on Arrival
👉 Please wear a mask at all times
👉 Receive Tickets via Express Delivery
👉 Children Under 1.2m Not Permitted
👉 MANOLITA CHEN 40 mins & Requiem 40 mins (including one 15mins intermission)
👉 All Attendees Require a Ticket
👉 No Cancellation
【MANOLITA CHEN】
Production Concept:
A tradition that is so vast that we will never fully understand. Perhaps, that is why we have no choice but to hurl ourselves at her desperately, to love her and question her (the tradition), as only someone can do it from really faraway place.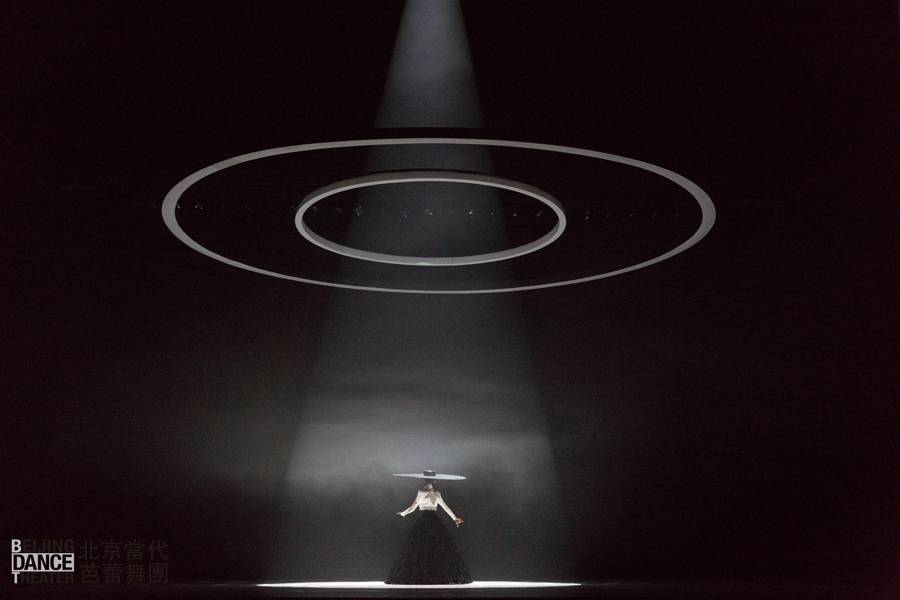 Creative Concept:
The choreographer uses flamenco as a form and carrier, incorporating the power and perceptual elements of Spanish folklore, and becoming an important part of this piece. In this work, the most important thing for the choreographer is that by watching the dance, the audience can create a world where they can soar, lose and enjoy themselves, and let the audience focus on Spanish culture through distance, enlargement of deformation, and even distortion. In the construction of heritage, the most abstract method is used to express the meaning to society and its symbolism.
In the process of cooperating with Beijing Dance Theater, the choreographer found that Chinese dancers have obvious advantages in quality, synchronization and elegance. The theme of this work will be a bit strange to the dancers or the audience. These differences and sense of distance make this dance interesting, mysterious, and beautiful. The collision between Chinese and Western cultures has created a sharp contrast and sparks, which makes it attractive. In the process of creation, the choreographer found a lot of contrast in Beijing.
You can see the trivial matters of life in a city, but you can also see the traditional style blending in it, which is both down-to-earth and comfortable, and keeps pace with the times. In this way, he feels the blend of the modern and the past. The name of the work "Manolita" is a female name in Spanish, and "Chen" is a Chinese surname which happens to be a fusion of names in two languages.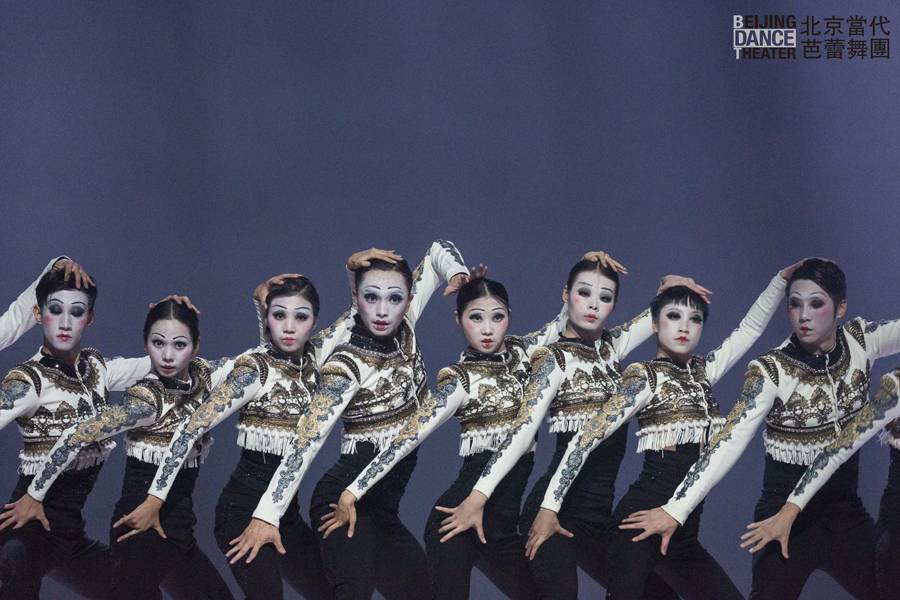 About Choreographer Marcos Morau (Valencia, Spain, 1982)
Marcos Morau studied choreography at the Institut del Teatre de Barcelona, the Conservatorio Superior de Danza de Valencia and Movement Research in New York, obtaining the highest score on the final project and the extraordinary award of the Institut del Teatre. He made his choreographic assistantship project in the Nederlands Dans Theater II and the company IT Dansa directed by Catherine Allard. His artistic skills are not limited to dance but extended into disciplines such as photography and drama, studying the Master in Theory of Drama.
In addition to the direction of his company La Veronal-founded in 2005, he also created pieces for the National Dance Company of Spain, Scapino Ballet Rotterdam, Skånes Dansteater, Göteborg Operans Danskompani, Ballet de Lorraine or Carte Blanche Norway, among others.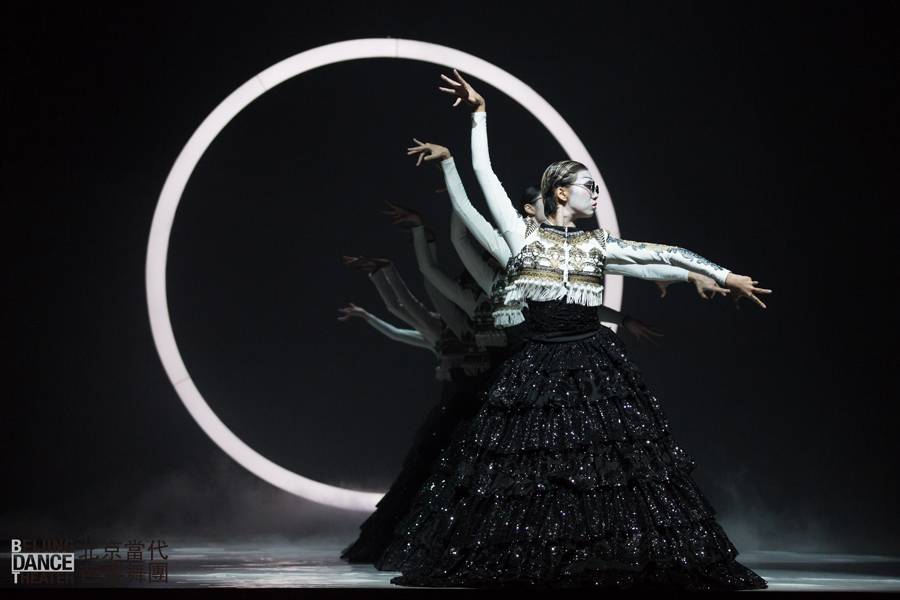 Credit:
Choreographer:Marocs Morau
Music:Joaquin Rodrigo & Isao Tomita &Ray Conniff & Steve Rich & Miguel Poveda & Jose Galva
Lighting Design: LIU Zhao
Stage Design: GONG Xun
Costume Design: WU Lei
World Premiered at Dance Theatre, Beijing Dance Academy on December 2/3 2017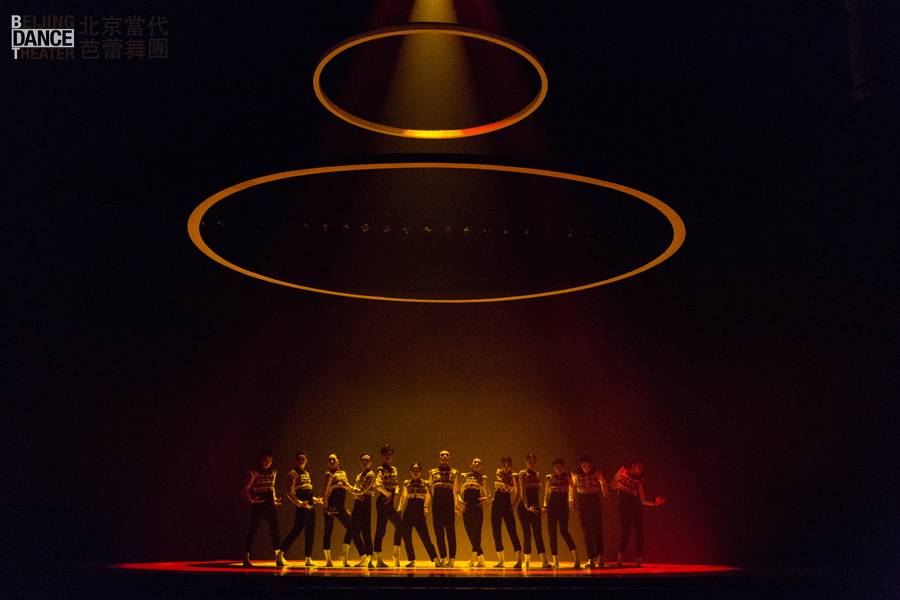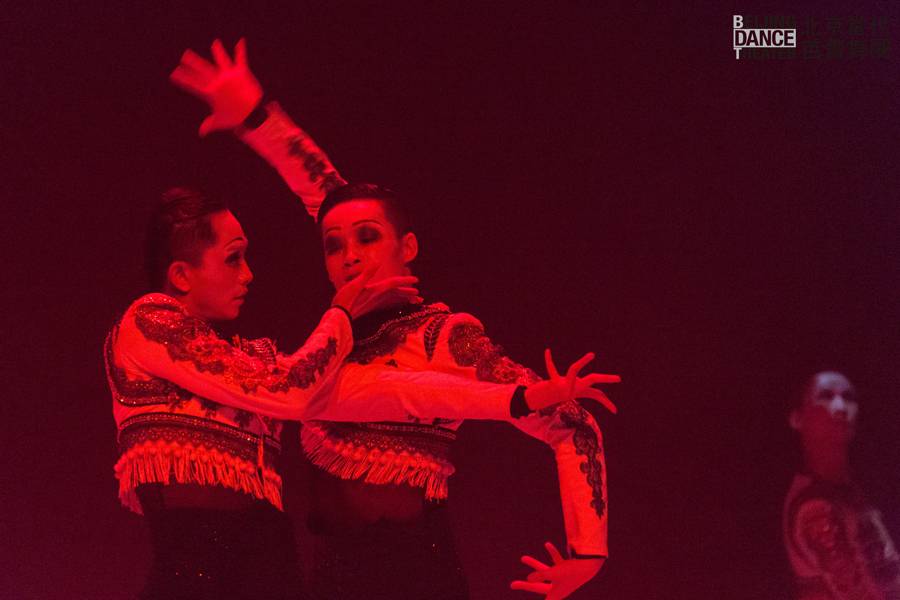 【Requiem】
God is ever only in your heart; as you sprint ahead
He calls for you from the depths to stop and turn back.
You cannot repress your fervent heart
Wanting to create this world, your world
You pretend to ignore all the human tragedies
And forge ahead
Through a flowery darkness to return to where the soul rests,
Forgot where they'd passed. This final darkness is their corner
Darkness, your tombstone; flowers, your blood
The flesh, cast off where no one knows
The gravediggers never know their way home.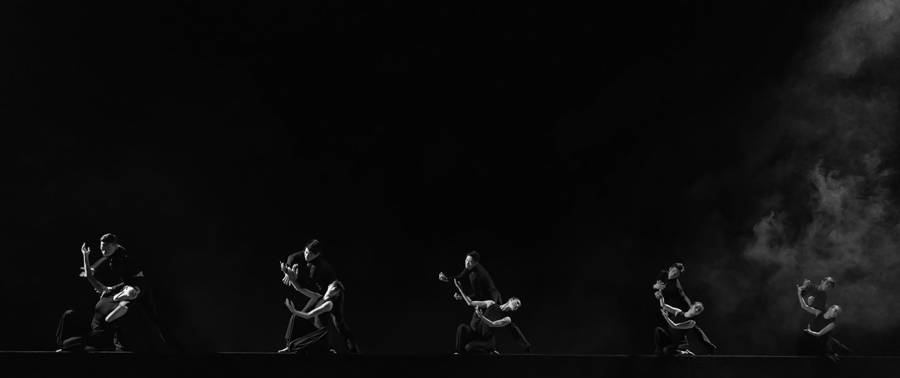 Choreographer's Note
Poison emerges from contemplations of ISIS activities in recent years. Religion begins with the beautiful image of the Garden of Eden, but slaughters ensue and human beings writhe in blood. On the pages of a scripture, angels and demons dance, indifferent to good and evil, beauty and ugliness, or any sense of direction.
Humankind has long searched for a spiritual home, a place to rest our souls. Without this spiritual homesickness, we are lost in the corporeal. Despite our best intentions to examine life from the perspective of beauty and to critique the world with our experience, we have strayed into bloodshed, broken families, and unspeakable misery. We need to re-consider where our spiritual guide originates.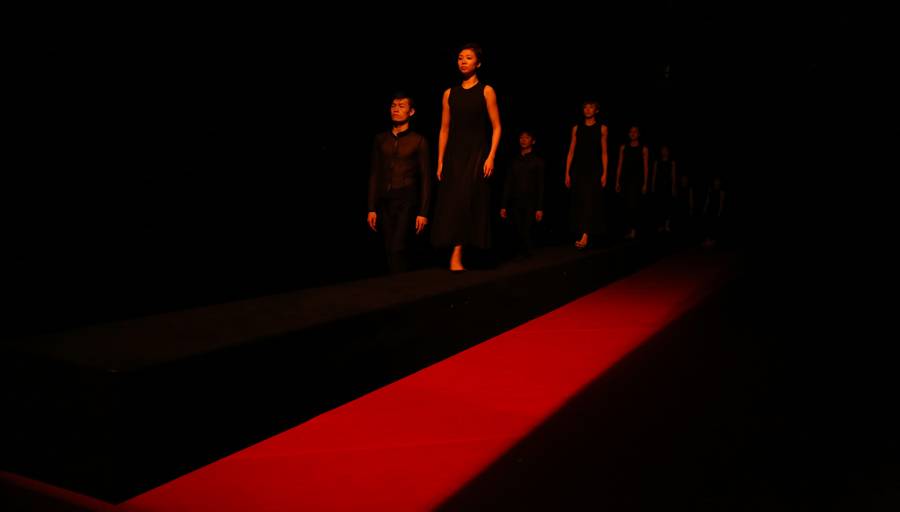 About Choreographer/ Artistic Director WANG Yuanyuan
WANG Yuanyuan (Artistic Director | Choreographer) Born and raised in Beijing, WANG Yuanyuan is one of China's leading modern dance choreographers. In 2008, Ms. Wang founded the Beijing Dance Theatre (BDT) with veteran lighting designer HAN Jiang and set designer TAN Shaoyuan. Her works have been staged around the globe – in the United States, Russia, Korea, France, Bulgaria, Denmark, Singapore, Australia, Greece, the Netherlands, Germany, Italy, Hong Kong, the United Kingdom, Columbia and Mexico. Along with her early award as a dancer in the Paris International Dance Competition, Ms. Wang has won numerous 'Best Choreographer' awards including at the Bulgaria's Varna International Ballet Competition, the USA International Ballet Competition, Moscow and Shanghai International Ballet Competitions respectively, making her the most internationally awarded Chinese choreographer to date.
Ms. Wang is dedicated to inspiring choreographers' creativity, encouraging them to break the constraints of stereotypes, so as to constantly explore innovative choreographic ways and means. As a master teacher Ms. Wang has been invited to venues and institutions including the Mark Morris Dance Center, the Kennedy Center, Columbia College Chicago, Sadler's Wells, Theatre Bonn, the National Theatre of Iceland, Mexico's Cervantino International Festival, Israeli Opera, Beijing Dance Academy, and The Hong Kong Academy for Performing Arts, among others.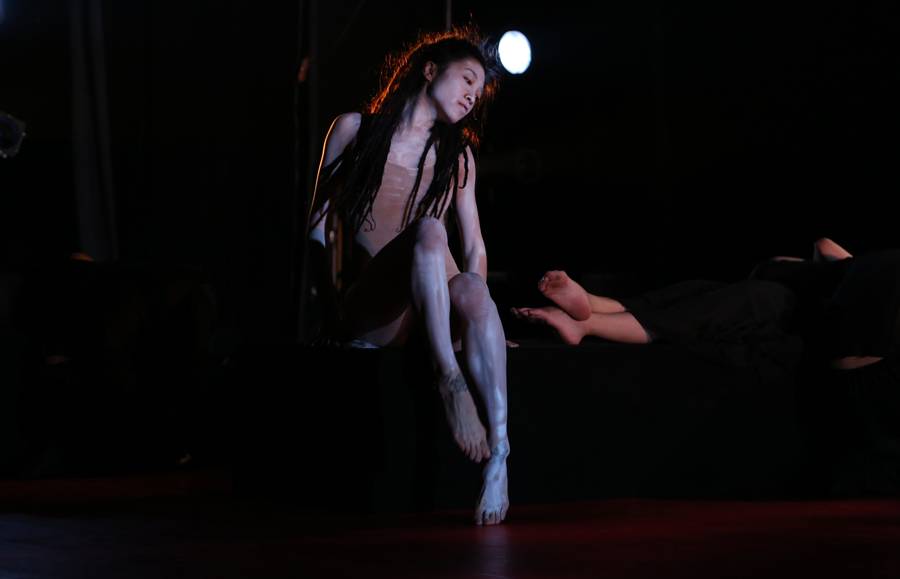 Credit:
Choreographer: WANG Yuanyuan
Composer:Wolfgang Mozart
Stage/Lighting Design:HAN Jiang
Costume Design:WANG Yuanyuan, WU Lei
World Premiered at Lyric Theatre, Tianqiao Art Performing Centre on December 10/11 2016
8th Anniversary of Beijing Dance Theater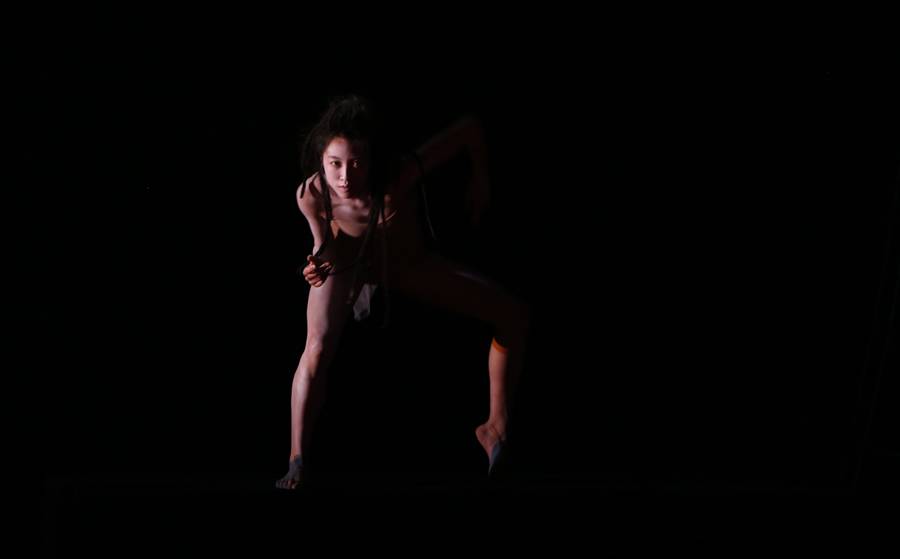 About Beijing Dance Theater
Founded in 2008 and led by artistic director/choreographer WANG Yuanyuan, the Beijing Dance Theater (BDT) has secured their reign on China's dance stage with stunning dance productions. Collaborating with renowned directors, composers, and visual artists, BDT is a leader in creating cultural collaborations showcasing China's best stage artists in unmatched, remarkable dance productions. With amazing creativity and productive momentum, BDT has built an extraordinary repertoire of works which represent the creative team's critical and artistic reflections on facets of contemporary society.
BDT has toured to over thirty cities in more than a dozen countries including Germany, Iceland, France, Spain, Denmark, Sweden, Serbia, Italy, the Netherlands, Mexico, Columbia, and Ecuador, including world-class venues such as the U.S.'s Brooklyn Academy of Music (BAM) in New York and the Kennedy Center in Washington D.C., the U.K's Sadler's Wells Theatre in London and Australia's Perth International Arts Festival. An absolute star in the contemporary cultural landscape of China, Beijing Dance Theater continues to tour across the globe with packed houses and stellar reviews.
Review about BDT & works:
Because of the transformation of the physical inertia, every movement will consume more energy of the dancers, yet also present a quite alternative expression. ----Beijing Daily
It is a boundary-pushing attempt of the possibilities of physical expressions. ----Star Daily
It requires the dancers to dance on the mattress, which means more energy and technique of the dancers require, but also more thrilling experience for the audience. It profoundly described people's struggle between their confusions and hopes. ----Xinhua Net
As the vocabulary becomes more violently full-bodied, with projectile dives that crumple into commando rolls, the dancers struggle to maintain their equilibrium, giving the choreography an unsettling dynamic. ----Guardian
Struggling Through a Fog of Crises. -----New York Times
Beijing Dance Theater has its roots in spectacle: It was founded in 2008, after Wang contributed choreography to the Beijing Olympics' Opening Ceremonies. She was rewarded with a modern-dance company.--Washington Post
Once upon a time, modern dance had connotations of subversiveness. But not now, not in Wang's hands. In its brief existence, the company has grown into a touring powerhouse, fueled by Wang's emphasis on strong visual elements and the dancers' brisk, youthful style.--Washington Post