HongWu Kungfu Centre is in the heart of Shanghai's buzzing Tai Kang Rd artist area and has rapidly become the studio for anyone and everyone who has an interest in Chinese Kung Fu.
As well as being a place to attend classes, you will also find a community of people, from beginners to experts, interested in the world of Chinese Kungfu.

Kungfu Classes:
Correct Chinese Kungfu training improves physical ability, health, and willpower. It's an excellent method of exercise, a personal art form, and a basis for self-defence.

Training includes kicking, punching, blocking, striking, sweeping and so like, which are great for building stamina, flexibility and strength.
The programs are designed to provide instructions for all levels. The instructor will guide you step by step, carefully explain each movement and demonstrate each technique so you can acquire the full understanding of your lessons.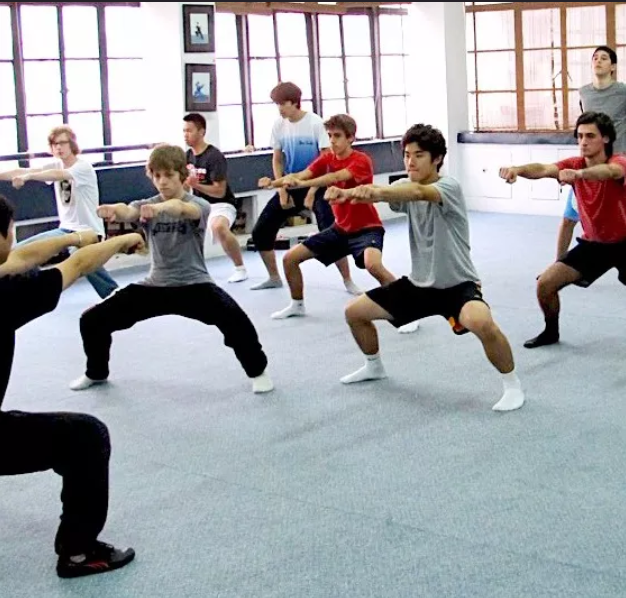 Taichi Classes:
Chinese Tai Chi represents a unique system of self-defence that is acclaimed for its contributions to health, fitness, longevity and self–cultivation.

Among the distinguishing features of Tai chi is its ability to use movement and stillness to create awareness that guides the physical body to increase and to calm the internal energy.

The gently turning and stretching movements of Tai Chi can be adapted to people of all ages and levels of ability.
Kids Classes:
Kungfu not only teaches kids discipline but also good habits. The skills of Kung Fu increase your child's coordination, confidence, flexibility and strength. The benefits of learning as a child can last a lifetime. Classes will be taught in a friendly and controlled atmosphere and are perfect for both boys and girls of all ages.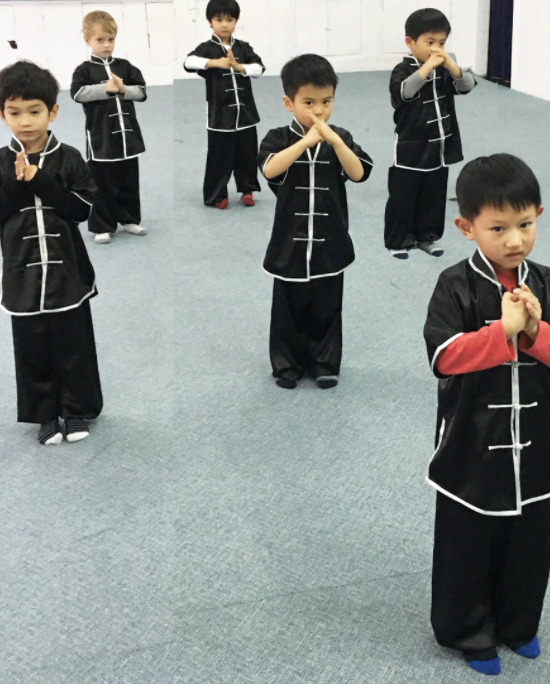 Zhang Yi
(Owner / Instructor)
Zhang Yi was selected to study Traditional Chinese Kung Fu when he was 7 years old. He spent 4 years training at the Shanghai Wushu (Chinese Kung Fu) Academy before being chosen to join the prestigious Shanghai Sports Institute. Training at the Institute was intense - 8 hours a day, 6 days a week for over 10 years.
At an early age, Zhang Yi took part in national competitions and has subsequently competed and performed at home and abroad, representing China and Shanghai on numerous occasions. He has won many different awards for Tai Chi, Ba Gua, Chang Quan (Shaolin fist), Sword and Spear. In addition, he is also highly expert in several other styles of Wu Shu including Nan Quan (Southern Fist), Broad Sword and Staff.
Having attained such a high level at a young age, Zhang Yi, has already been teaching Martial Arts for over 25 years. During that time he has taught many different students from all sorts of backgrounds, ages and abilities. As well as returning to the Shanghai Kung Fu academy as a teacher, he has also taught children in schools and adults in local gyms such as Megafit, Gold's Gym and Fitness First. Zhang Yi now spends most of his time coaching students at his 'Hong Wu Kung Fu Centre', located in the heart of Shanghai.
​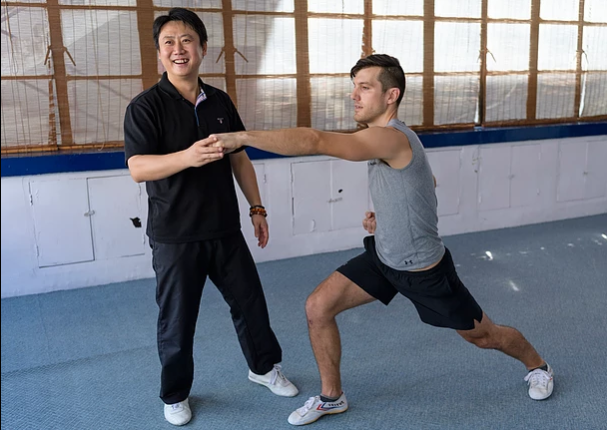 Zhang Yi is an inspiring teacher who combines a friendly, down to earth personality with a passion and dedication to the skill, discipline and spirit of Chinese Martial Arts.
What Students Say

"It is the perfect sport, exercise & culture, and at the same time meeting friends"
-AMANDO Mexico

"Zhang Yi is beyond a doubt the best instructor I've ever had."
-DOUGLAS M, New Zealand

"I had never studied Kungfu before. With an understanding of my strengths and limitations, Zhang Yi soon had me spinning swords and doing cartwheels."
-RASMUS G, Denmark

"My little girl loves the classes. Her never-ending energy is now directed to building strength & skills"
-REBECCA J, U.K