Latitude offers a world of aerial entertainment for little and big kids alike. From the dedicated Kids Zone for children from 18 months to 5 years old to Latitude's fully integrated bouncing and climbing activity floor, there truly is something for everyone. Latitude will challenge the body and mind, and leave you with a brand-new attitude.
Boasting 100+ interconnected trampolines, performance area, giant airbag, dodgeball courts, and basketball lanes, Latitude has bouncing covered. There are over 180 meters of climbing fun, including 14 unique climbing challenges and an 8-meter down-rush bungee tower. This is indoor rock climbing as you've never experienced before!
Best of all, you get access to all the activities during your 60-minute session, so you can Bounce, Climb and Fly.
Soar to new heights
The free jump area gives you the ultimate freedom to express yourself. Run up the vertical trampolines, backflip your way down the racing laneways, or use the jump platforms for that extra air, the area is yours!
You'll be set to soar in the performance area. Latitude's Olympic-grade performance trampolines are the ideal place to practice your backflips, cartwheels, and even pick up some new tricks.
The giant airbag is the perfect place to put your aerial skills to the test, all while landing on a giant pillow. Take the plunge off the 3-meter-high jump platform or try their performance trampoline for some additional air!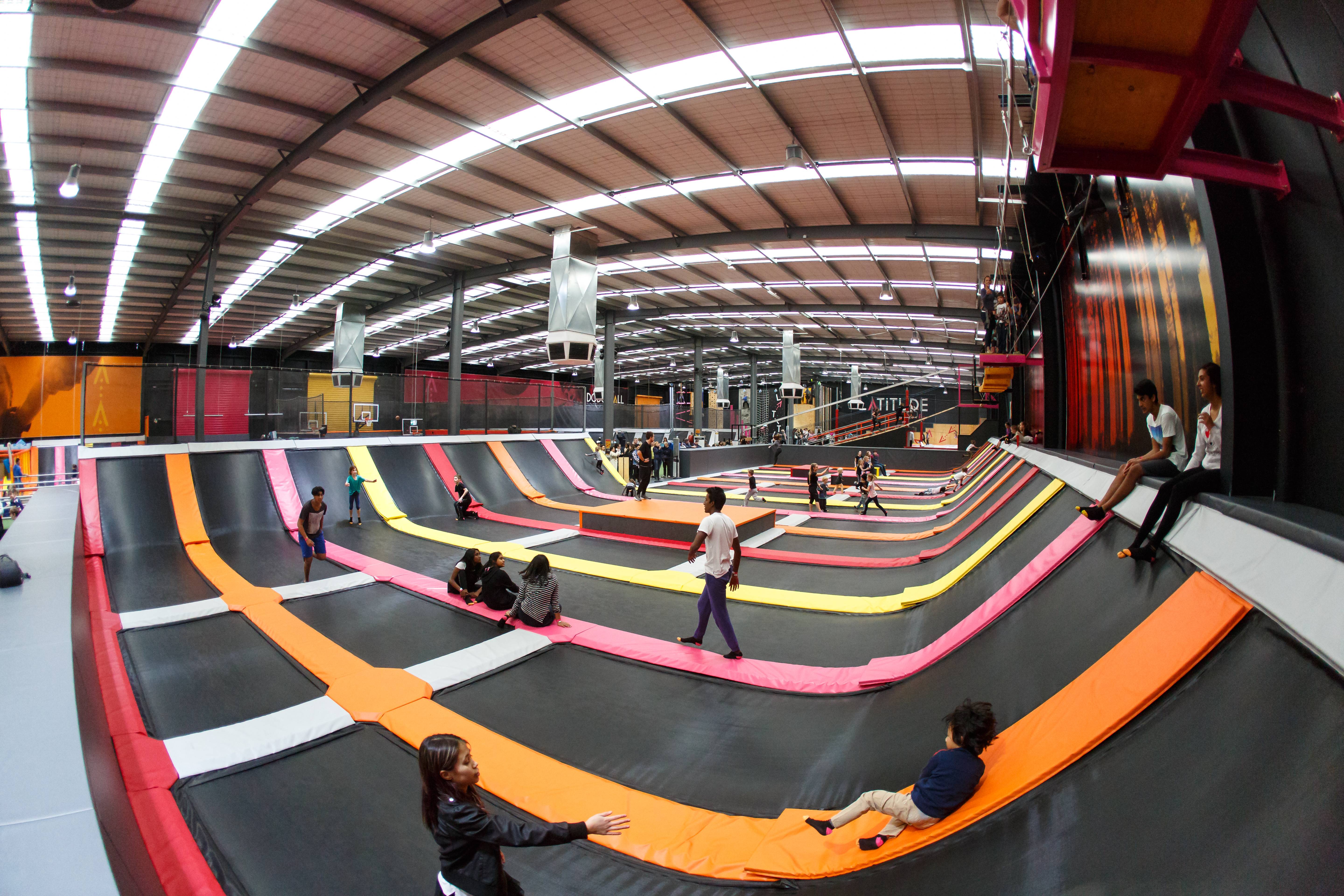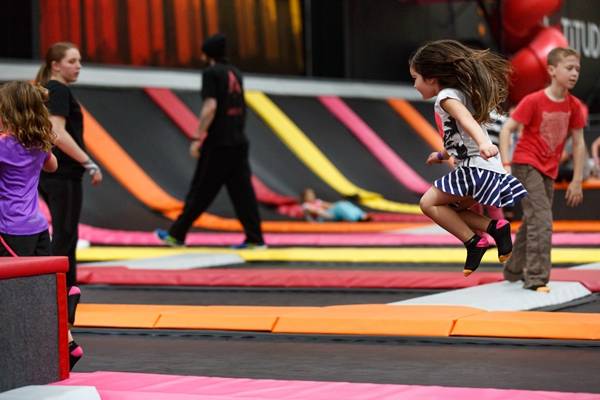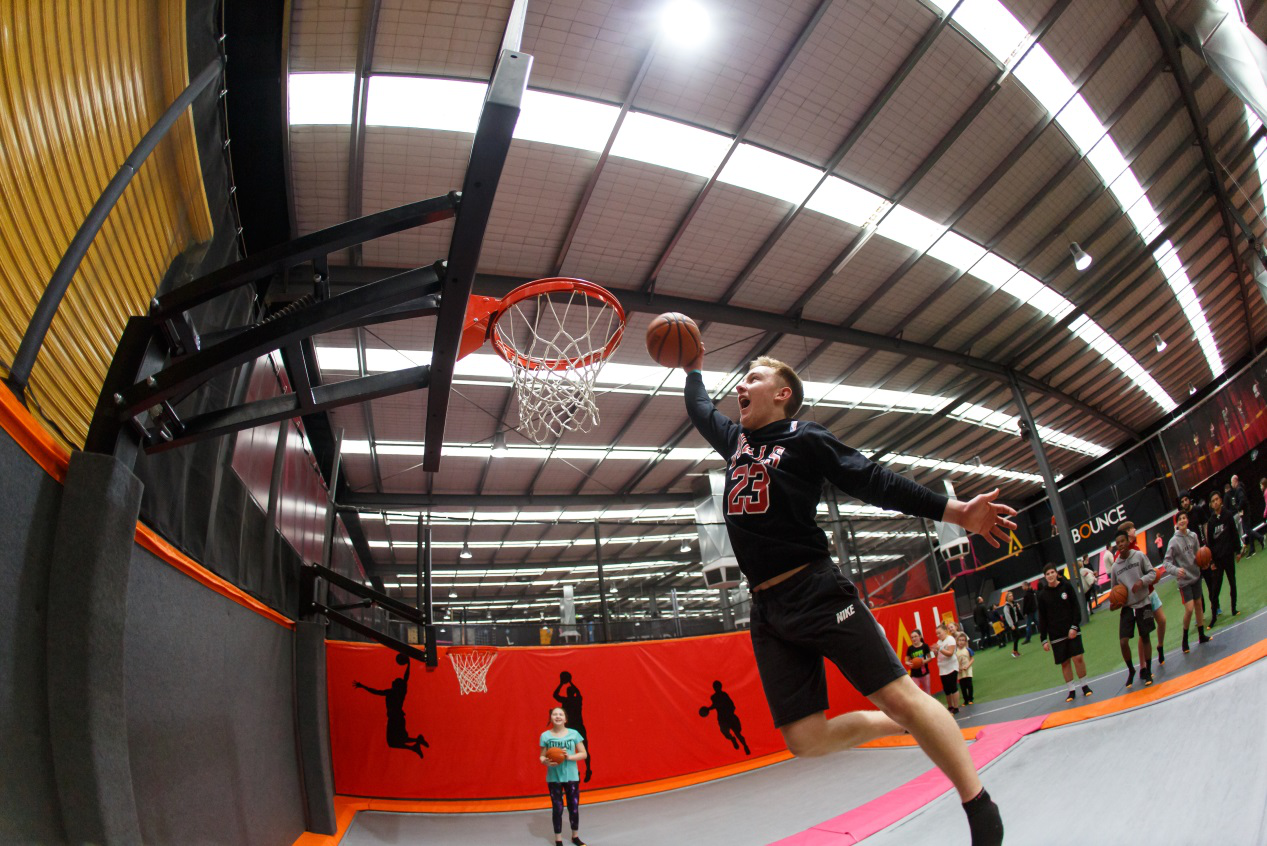 More than a Bounce
Harness in and scale the epic rock climbing walls with some of your mates. If that isn't enough, you can go face to face on Latitude's transparent rock climbing walls as you race to the top. Latitude has also got their 8-meter high down-rush bungee platform, which is sure to test your courage. It's a real adrenaline rush!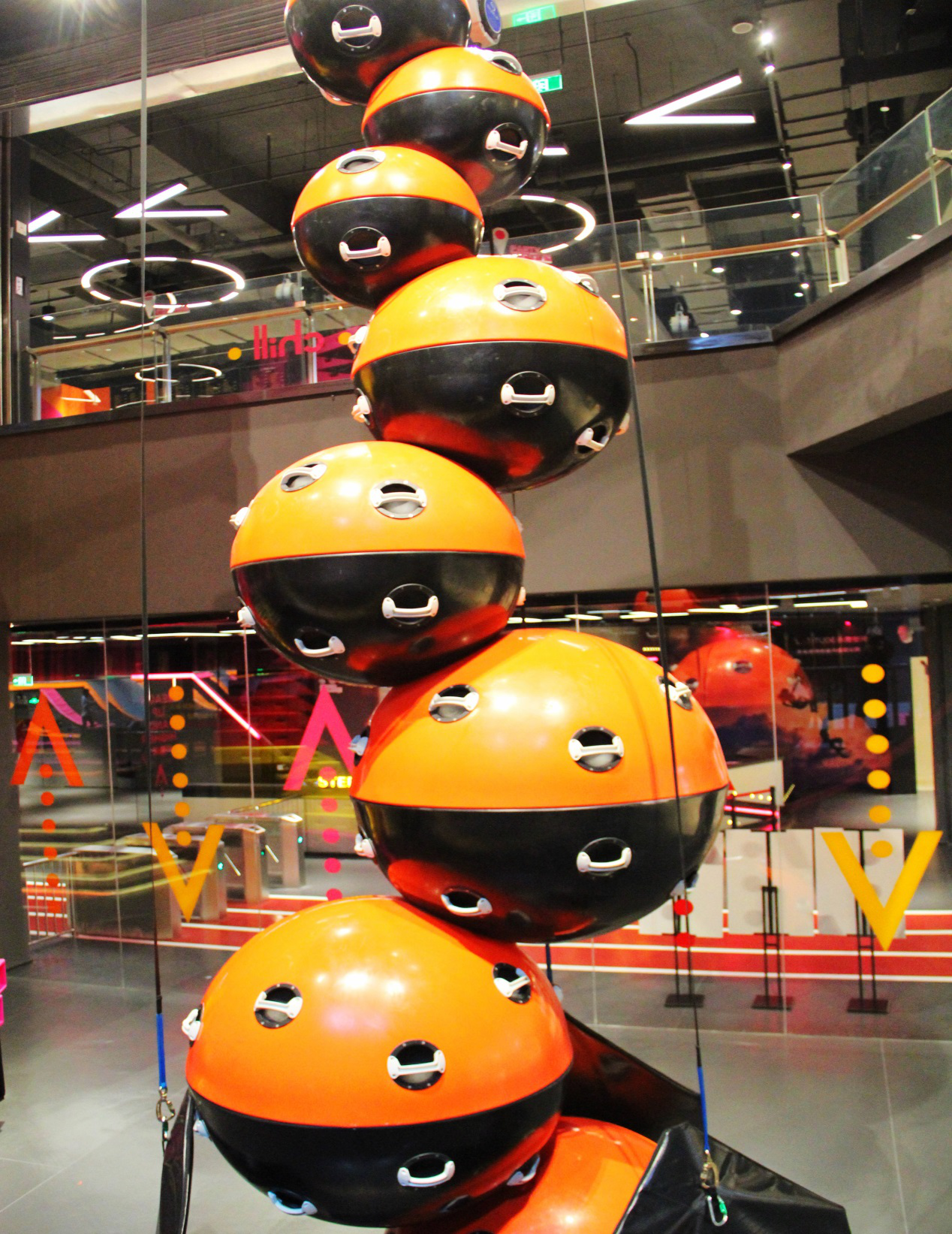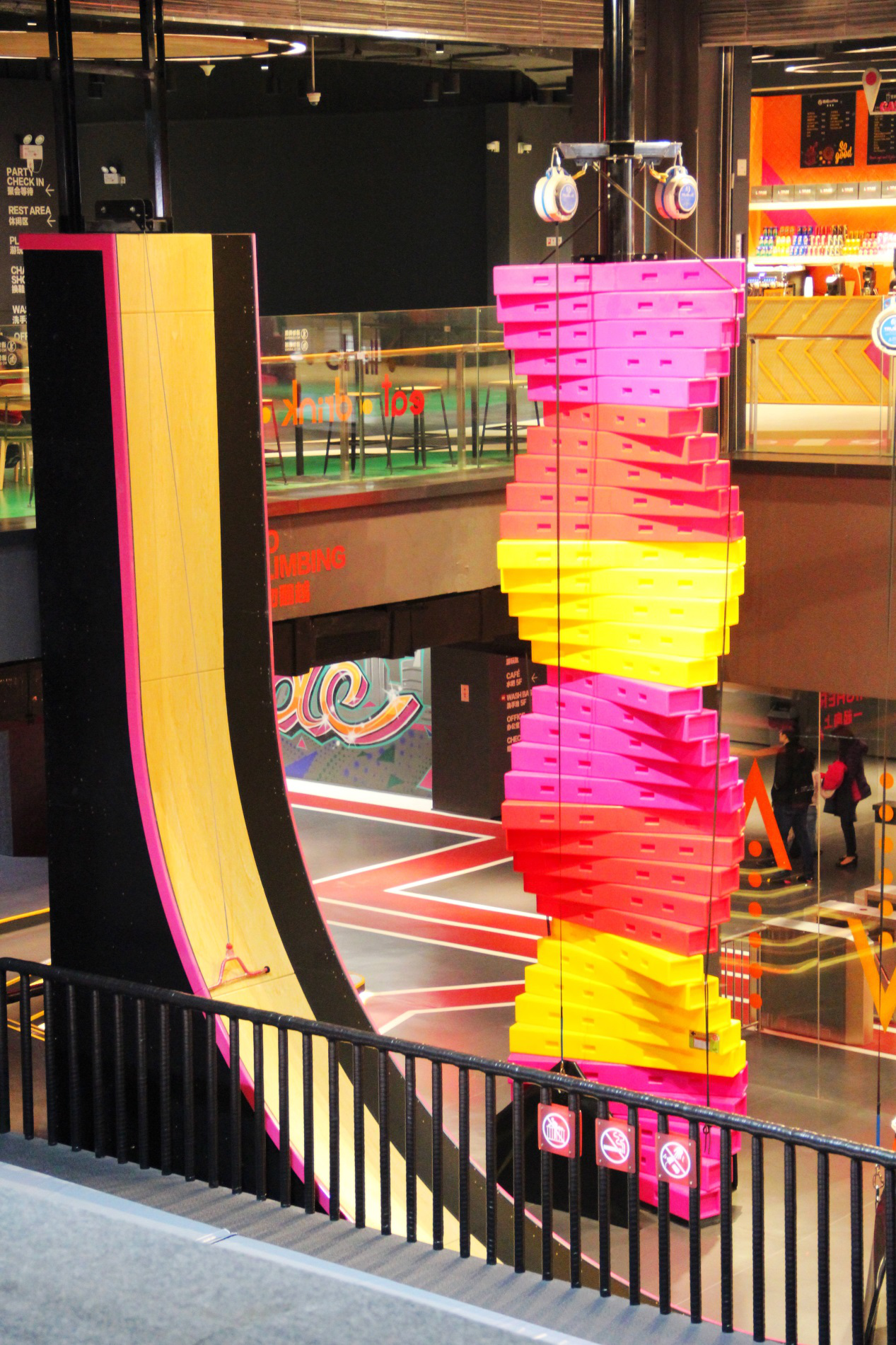 If you are feeling really brave, tackle their sky-high obstacle course, which stands at a heigh 8 meters. It will have you climbing, tight-rope walking and swinging through several funs and thrilling challenges. It's an indoor high ropes course like you've never seen before!