👉 Book in Advance
👉 Receive E-ticket via Email
👉 Show Your E-ticket @ Venue
👉 No Cancellation
Brazillian BBQ chain, Latina are offering 247 users an amazing free-flow BBQ deal! Enjoy all you can eat BBQ & Drinks for only ¥207 on weekday lunch times and ¥369 on weekend evenings!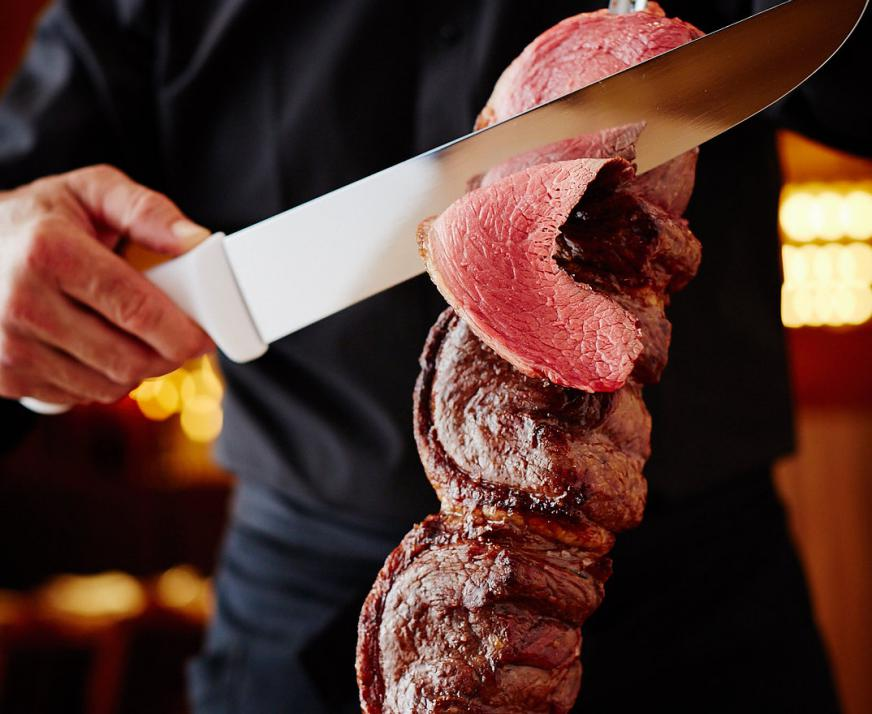 The BBQ consists of a plethora of meats, including all kinds of cuts of beef, lamb, chicken, pork & seafood!
The full list includes:
Beef: Beef Brisket, Garlic Steak, Bacon Beef Tenderloin, Beef Tail Dragon Steak, Cheese Beef Tenderloin, Veal, Beef Acromion, Beef Belly, Beef Tongue
Seafood: Grilled shrimp, Squid
Lamb: lamb leg, lamb sirloin, lamb chops
Pork: pork sausage, pork chop
Chicken: chicken legs, chicken hearts, chicken wings
Other categories: grilled cheese, grilled banana, grilled pineapple, cheese bread, corn cake, french fries
Drink: coke • coke zero • sprite • ginger ale • soda • tonic water • iced tea • hot tea • mineral water.
You can also choose from a huge selection of dishes from the buffet area, including mains like pies, lasagne, fried rice, coconut chicken stew, various salads and desserts.
Basically, come hugry!
Buffet area
Hot dishes including: Black Bean Rice, Pasta, Salmon Pie, Chicken Pie, Lemon Roast Chicken, Coconut Fish Stew, Creamy Ham Baked Noodle, Brazilian Chicken Stew with Gravy, Beef Belly with Tapioca, Coconut Chicken Stew, Chayote Souffle, Slow Boiled money tripe with sausage and white beans, mashed cassava shrimp, dark beer with beef shoulder cassava, braised beef tongue, fried rice with black eyed peas with saffron, mashed potatoes, oxtail with watercress, baked potatoes, chicken lasagna, roasted eggplant, onion Pie, Beef Meatballs, Creamy Ham Baked Noodles,
Desserts including: ice cream, coconut pudding, coconut sweet rice, chocolate cake, milk pudding, corn coconut cake, sago dew, passion fruit mousse, chocolate mousse, sweet water banana
Fresh fruits
Salads include: Greek salad, apple salad, tuna salad, barley and eggplant salad, Brazilian chicken salad, asparagus and fresh cheese salad, Italian cheese and tomato salad, quinoa and avocado salad, potatoes Salad, arugula small snowball salad, egg salad, eggplant salad, tomato salad, mushroom salad, small potato salad
*Dishes are seasonal and may differ on the day