Jonathan Nott (born 25 December 1962, Solihull, England) is an English conductor. The son of a priest at Worcester Cathedral, he was a music student and choral scholar at the University of Cambridge, and also studied singing and flute in Manchester at the Royal Northern College of Music. Nott was also a conducting student in London. He left Britain to develop his conducting career in Germany via the traditional Kapellmeister system.
Nott made his conducting debut in 1988 at the Opera Festival in Battignano, Italy. In 1989, he was appointed Kapellmeister at the Frankfurt Opera. In 1991, he was appointed Erster Kapellmeister at the Hessisches Staatstheater Wiesbaden, and became interim chief conductor for the 1995–96 season. He later became music director at the Lucerne Theatre and served as principal conductor of the Lucerne Symphony Orchestra from 1997 to 2002.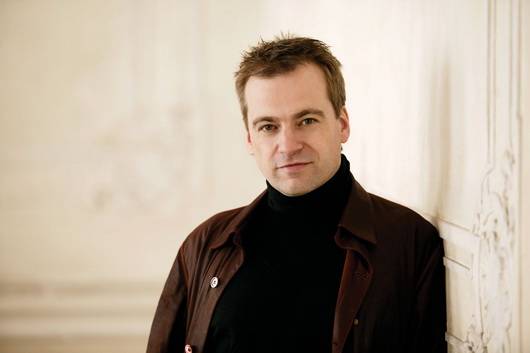 Jean-Frédéric Neuburger (born 29 December 1986) is a French pianist, organist, and composer. His repertoire extends from Bach to Barraqué and the works of his own contemporaries.
He was born in Paris on 29 December 1986. When he was eight years old he began studying piano at the Académie Maurice Ravel in Saint-Jean de Luz and then added studies in organ and composition. He entered the Conservatoire National Supérieur de Musique de Paris in 2000, where he received highest honors in piano, accompaniment, improvisation at the piano and at the organ, and chamber music.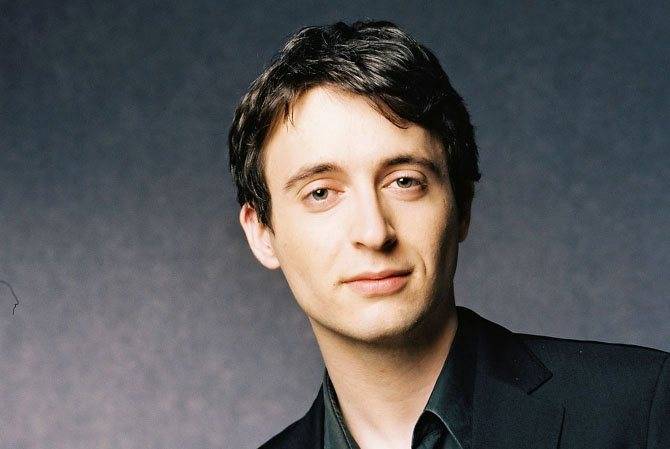 The Orchestre de la Suisse Romande (OSR) is a Swiss symphony orchestra, based in Geneva at the Victoria Hall. In addition to symphony concerts, the OSR performs as the opera orchestra in productions at the Grand Théâtre de Genève.
Ernest Ansermet founded the OSR in 1918, together with Paul Lachenal, with a contingent of 48 players and a season of six months' duration. Besides Swiss musicians, the OSR players initially came from other countries, including Austria, France, Germany and Italy. Ansermet gradually increased the percentage of Swiss musicians in the orchestra, attaining 80% Swiss personnel by 1946. He remained the music director of the OSR for 49 years, from 1918 to 1967.
Piano:
Jean-Frédéric Neuburger
Orchestre de la Suisse Romande
Debussy: Jeux 17'
Debussy: Fantaisie for piano and orchestra 26'
(Piano: Jean-Frédéric Neuburger)
- Intermission -
Stravinsky: Symphony in Three Movements 22'
Dukas: L'apprenti sorcier 12'