- Receive Tickets via Express Delivery
- Show Lasts 80 mins
- Recommended Age 12+
- All Attendees Require a Ticket
- No Cancellation
- English with Chinese Subtitles
---
"A beguiling piece of theatre that is sad, funny and heartbreakingly humane… the subtext comes across more volubly than classic Chekhov… deliciously poignant." - The Guardian

"An exquisite fusion of heightened behaviour married to a gorgeously languid atmosphere of sanctuary… Combined, a poignantly beautiful thumbnail sketch of human lives in motion is the result." - The Herald

"Through its juxtaposition of humour, heartbreak and the accumulation of seemingly insignificant events to reveal the sadness and isolation each character feels, the show is mesmerising and reminiscent of Chekhov's short stories at their best." - Metro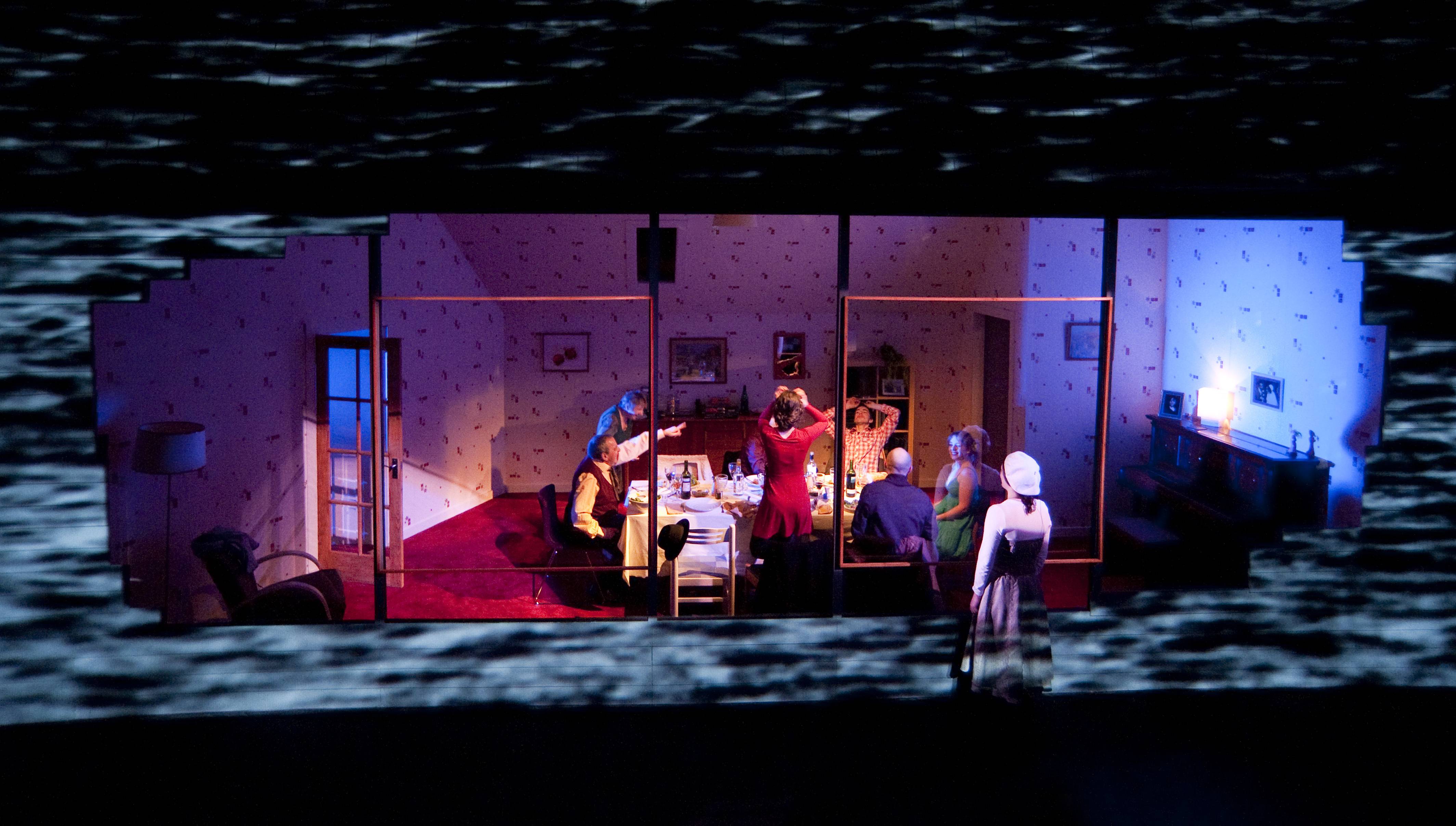 Winter Behind a window, in a cosy room, a group of friends gather for a meal. The lamps are on, everyone is happy. Talk begins and stories unfold around the table. There is laughing, flirting, joking, eating and dancing. But sadness soon threads its way through the occasion, marked by the appearance of a mysterious stranger outside the window.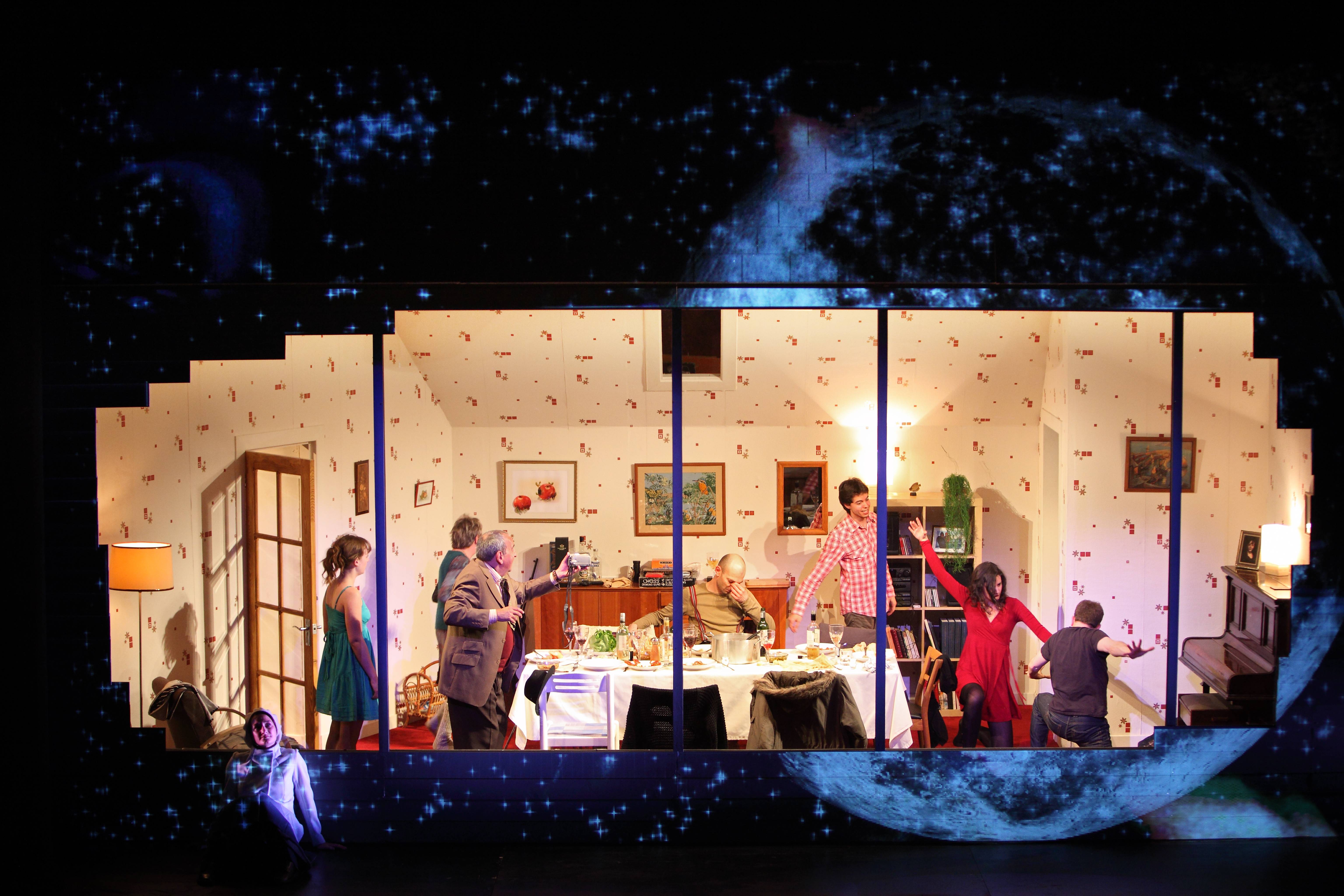 Tiny moments are magnified – little, personal tragedies take on epic proportions. The audience are watching other people, but they are also looking in a mirror – recognising themselves and their own tiny hopes and fears – the moments of internal joy and the mini-tragedies that are kept secret.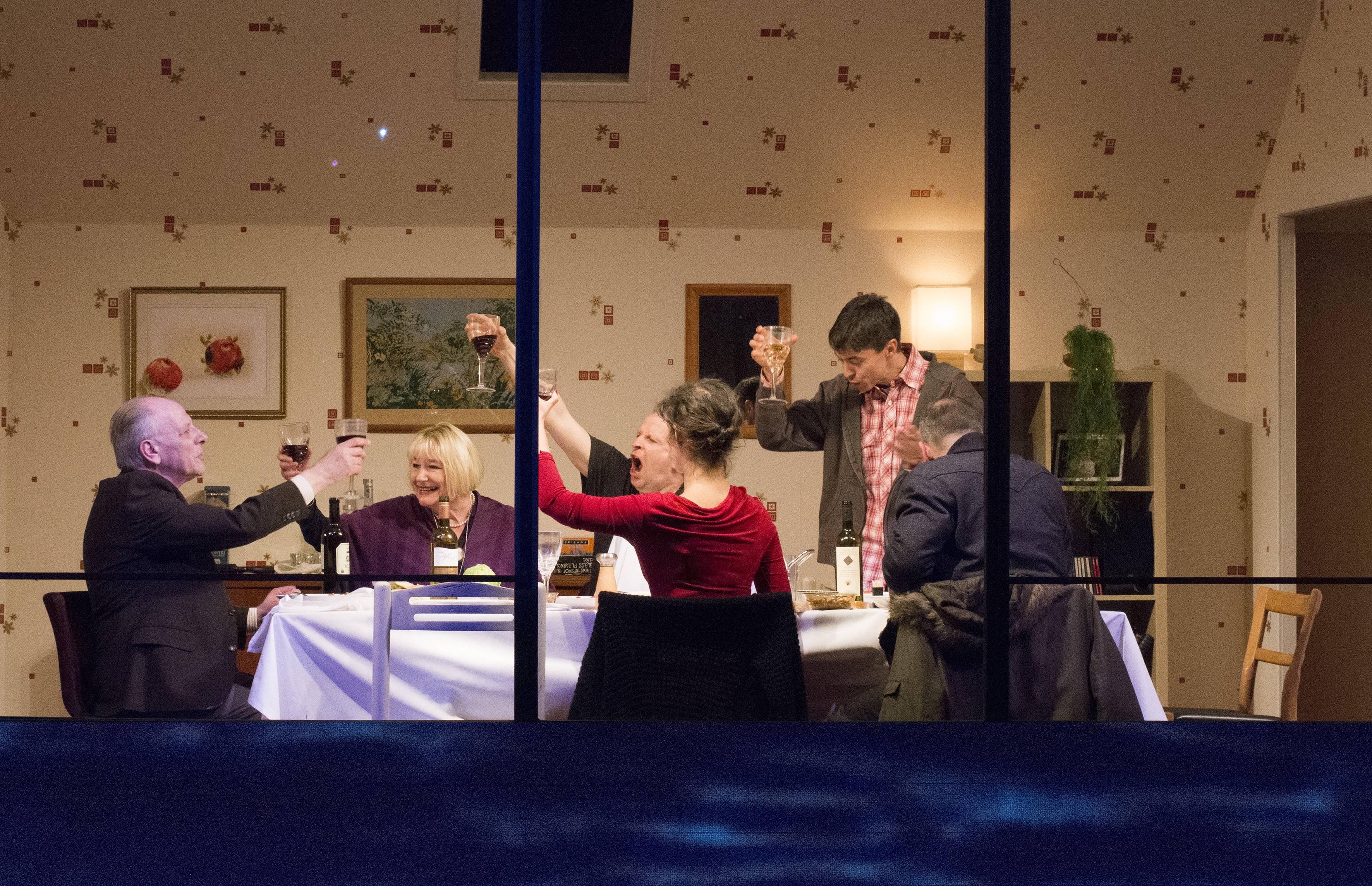 Interiors is inspired by Nobel Prize winner Maurice Maeterlinck's astonishing play, Interior. Utterly hypnotic, deeply mysterious and powerfully intense, Interiors is an award-winning, internationally acclaimed production.