- Gain Admission with E-ticket
- Receive E-ticket via Email
- No Cancellation
- Book 24hrs in Advance
---
Short Teaser
Get surprised with their shapes, specialized tools and strange behavior of the insects around us. Set off on a nature walk to look for the insects around us, and learn what are the roles of this wonderful, colorful and incredible animals in our environment.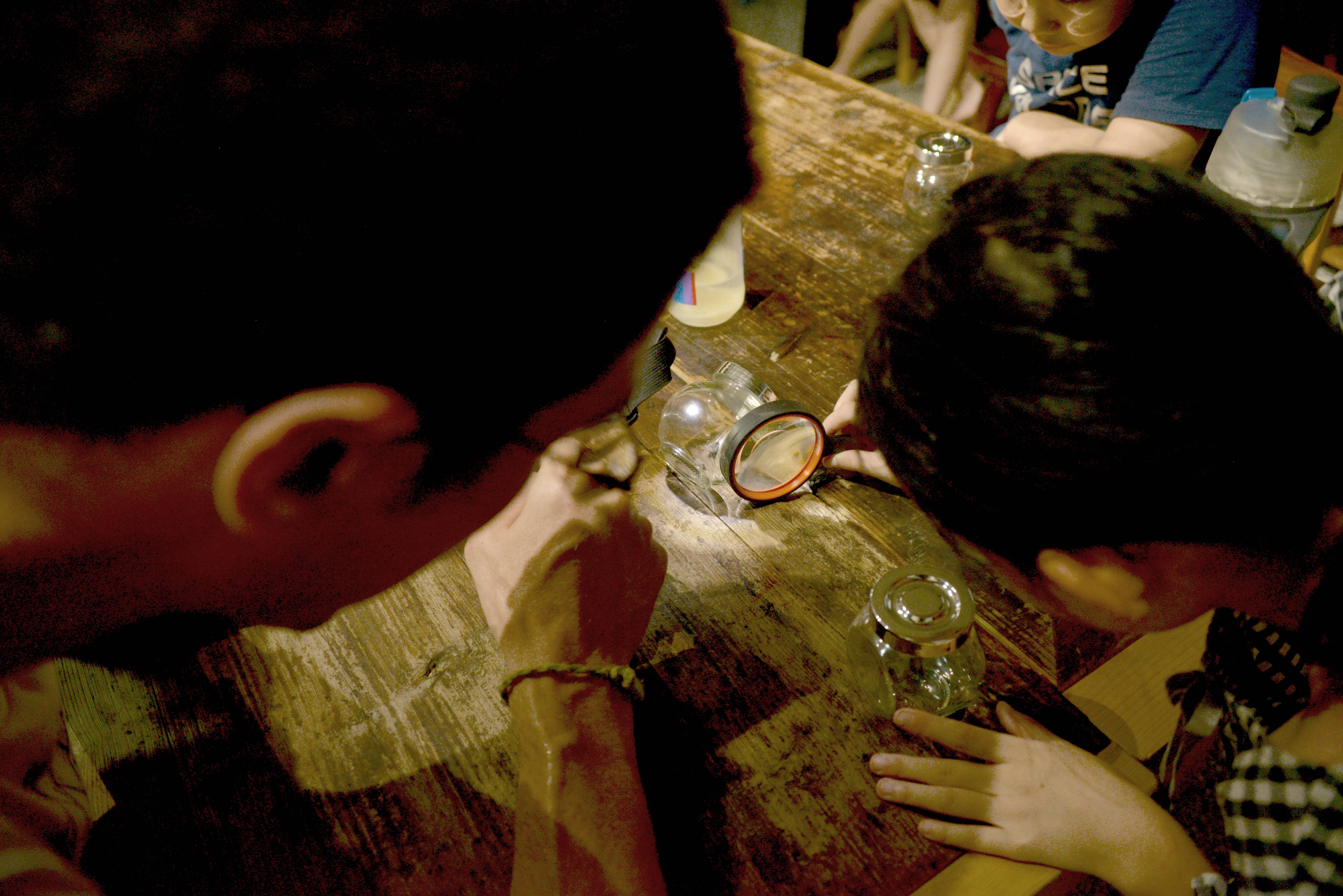 EVENT ITINERARY
09:00 meet at the Parrot Tree, in Cenbo village (Jinze), 60 km from People Square
09:15 briefing about insects
09:30 set off on a nature walk
11:30 return to the Parrot Tree & group sharing
12:00 end (optional: lunch with pre-booking)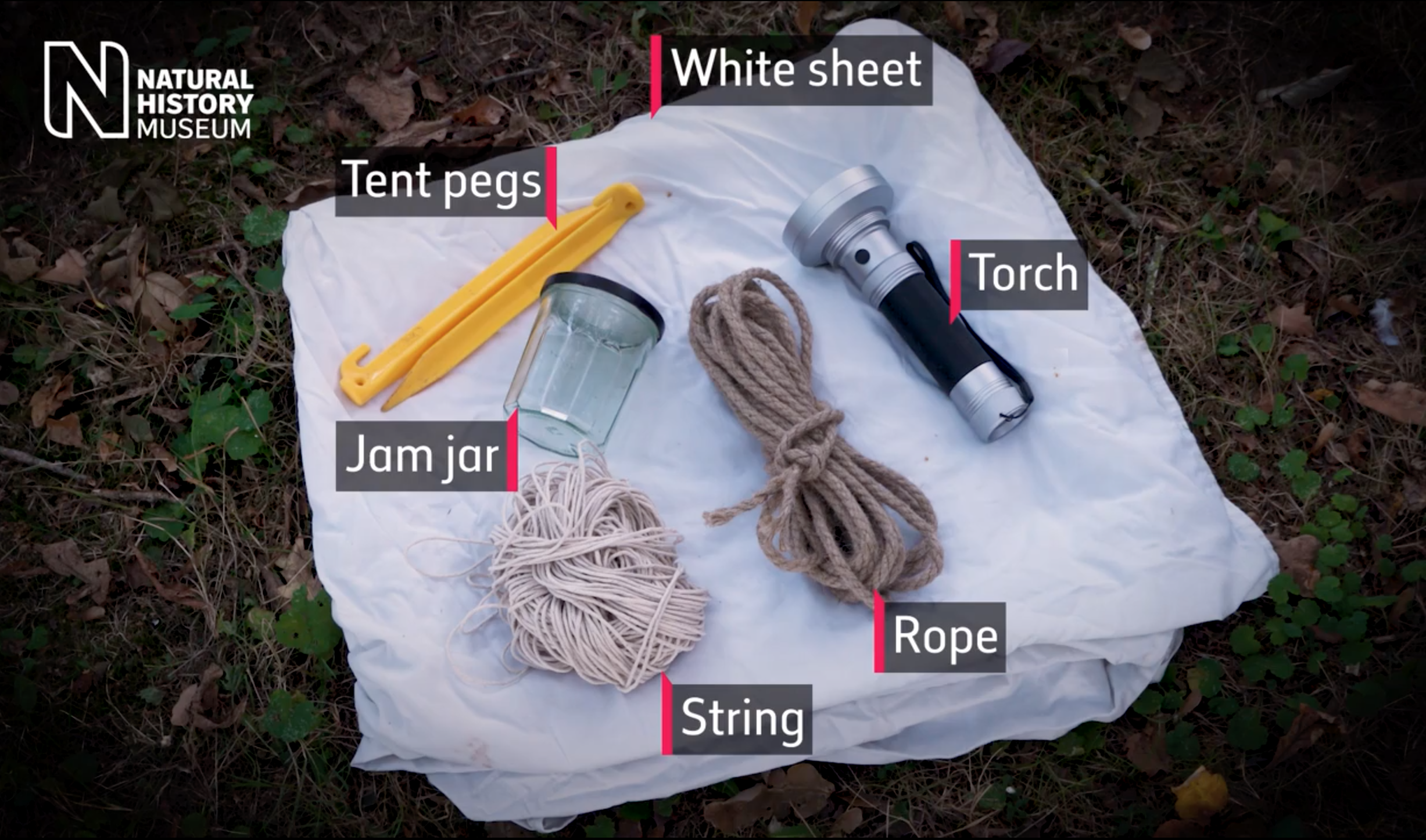 LEARNING OBJECTIVES
This event is designed with the Greensteps triple focus method to achieve the following aims:
Direct aim: Observe, appreciate and respect the diversity of insects and their role in the ecosystem
Indirect aims:
- Gross motor skills: body control in difficult terrain, orientation during the night
- Fine motor skills: manipulate living insects with delicacy, perform different knots
- Science skills: use of ID cards, identifying insect species
- Language: English terminology for insects and ecology
Environmental intelligence:
- Practice: feeling and observing nature in a noninvasive way
- Observation: different kinds of insects, the forest and the wetland at night
- Deduction: insects are crucial for life on earth
- Change: how to protect insects
Interpersonal intelligence:
- Collaborate with a team
- Listening outside
Intrapersonal intelligence:
- Perceive one's own state of mind in a natural environment
- Listening inside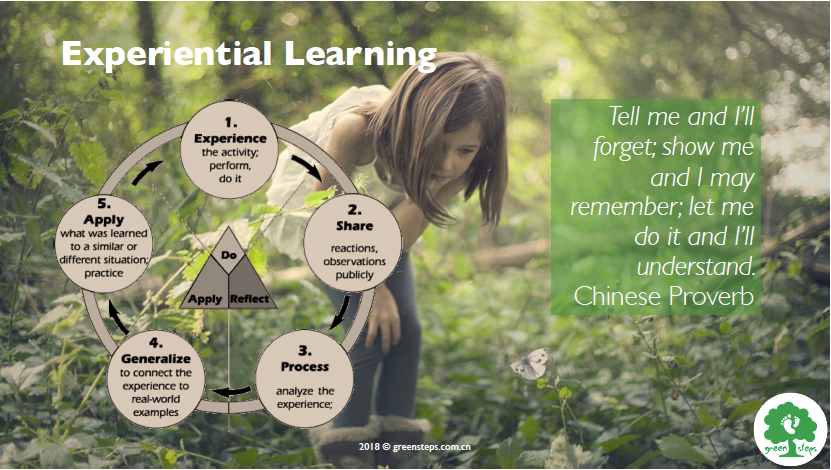 Green Steps | 青阶
Green Steps provides fun outdoor experiential education for families, schools and companies by building appreciation and respect for the environment through original activities near Shanghai.
With Nature as the playground and laboratory, each experience is an opportunity for the participants to discover in-depth the natural processes that maintain the balance of the ecosystem and learn to interact with the Outdoors in fun and responsible ways.
www.greensteps.com.cn