Sometimes called "Chinese trumpet," the suona originates from traditional Chinese folk music and is essential at weddings and theatric performances. In ancient China, it could even be found in palace rituals. Though small, the suona produces a powerful sound thanks to its short pipe shaft. Its clear, resonant timbre instantly captures the audience's attention.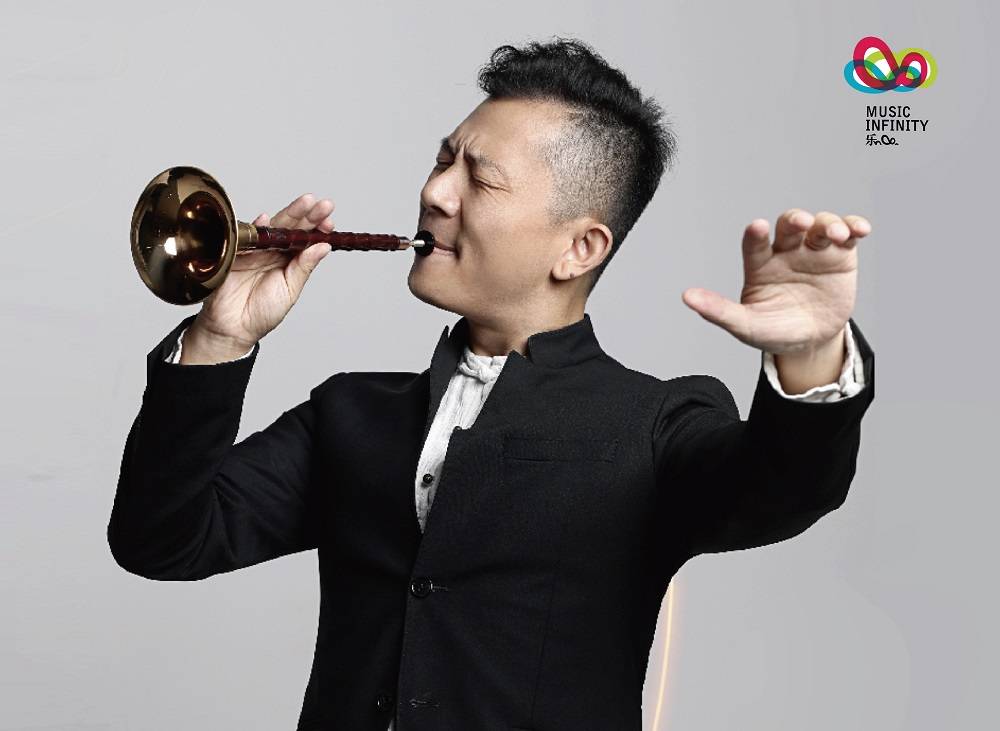 Suona: Hu Chenyun
Hu is a member of the Shanghai Chinese Folk Orchestra, a standing member of Shanghai Musicians' Association, and a member of the Suona Committee of the Chinese Musicians' Association.

He is an expert player of the Suona and other Chinese wind instruments and is well versed in musical works ranging from traditional pieces to contemporary ones.
He has been invited to perform in more than 30 countries around the world and has performed in concerts as a soloist with various orchestras, such as the Shanghai Symphony and French Radio Philharmonic Orchestras and Orchestre National de France. In 2001, he won the gold medal in the "14th Holland International Wind Music Festival" with his rendition of One Hundred Birds Worshiping the Phoenix. In 2015, he held a solo recital at the Shanghai Symphony Hall to great acclaim.

In recent years, he seeks to introduce modern and urban elements to his music making, in an effort to make the instrument more accessible to the general public.
Program:
1. The Echo(Persian Chant Fantasia)
2. The Ganges River, endless river
3. Desert and Sandstorm
4. Yang Guan, the Ancient Trail
5. Gobi, Gobi
6. Ballads on Loess
7. Deep in the night
8. Phoenix Dance
9. Modern Shanghai