HOW Art Museum (Shanghai) is pleased to present Heteroglossia, our forthcoming exhibition which will be on view from November 7, 2018, through February 17, 2019. This exhibition brings together a group of artists actively engaged in the contemporary art scene, from across the world including Mainland China, Hong Kong, Taiwan, Singapore, and the Netherlands. These artists have been exposed to the general influence of Chinese culture, yet they have evolved along different trajectories by incorporating distinct varieties of historical experience, memory, and identity. Growing up in an age of increased globalization and accelerated economic development, a world that keeps changing so fast particularly through innovations in new technologies and media, this generation of artists experienced a markedly different world from their predecessors. Their works make use of the media and materials produced by and populating our current society and offer unique observations upon as well as distinct insights into each specific site and zeitgeist they inhabit.
Heteroglossia, also known as the theory of polyphony, was a concept introduced by the Russian literary critic Mikhail Bakhtin to summarize the unique characteristics of Fyodor Dostoevsky's novels. The term refers to the coexistence of different languages as well as the conflicts between them, and it also reflects the plurality and fluidity that characterizes our contemporary culture and society, where independent, uncompromising voices and ideas come at us through a variety of different agencies, but which nonetheless intertwine with each other and participate equally in the discussions and debates of a shared contemporary landscape. The wave of globalization (already very visible at the end of the last millennium) has lent momentum to the acceleration of this movement towards pluralism. Meanwhile, this same globalization has witnessed the expansion of nationalism, and the increased tensions and segregations that have emerged along territorial borders. In other words, along with the consequences of global standardization at the superficial level, radical changes have simultaneously germinated within society. As the theme of this exhibition, Heteroglossia also provides a critical line of inquiry into it and invests the whole exhibition by formulating a dialogue between the artists and a world that has become more and more complex and challenging. By establishing this theme, we hope to communicate to the public what this world looks like from the artists' perspectives.
Featured in this exhibition are installations and videos, accompanied by other forms of art such as performance and multi-media installations. In terms of artistic form, they are invariably influenced by media technologies in a globalized world. Meanwhile, they also represent the artists' active responses to some of the most sensitive and significant events and issues of our contemporary society. Hence in such a picture of Heteroglossia we might see Wang Qingsong and the Yangjiang Group questioning consumer society through a series of striking visual signs and commodities; Cao Fei and Fiona Tan directing their cameras towards the daily life of individuals often neglected by society at large; the employment of multi-media sources (both image and sound) by Ho Tzu Nyen, Peng Hung-Chih, and Samson Young that address issues related to history and identity, in the past, present, and future; instead of using the first-person narrative, Xiao Yu and Lu Lei's works adopt the perspective of an outsider for the expression of life's potential and dynamic forces; and as an attempt at Gesamtkunstwerk focusing on the visual statement, Tiong Ang's performance undermines the concept of boundaries and brings to the audience an open structure of space.
The "contemporary" has brought different historical conflicts into focus. The contemporaneity of the twenty-first century transcends national boundaries and embraces integration, plurality, and fluidity as its core values. Situated in the context of contemporaneity, the exhibition Heteroglossia brings together a group of heterogeneous works – a polyphony of different voices and ideas, independent yet intertwined. Through this presentation HOW Art Museum wishes to build a platform for dialogue and to convey to the public our thoughts and concerns regarding the "contemporary". At the same time, we look forward to the participation of the public and listening to different voices and ideas from individuals.
The exhibition receives support from Mondriaan Fund and Dutch Consulate: Kingdom of the Netherlands.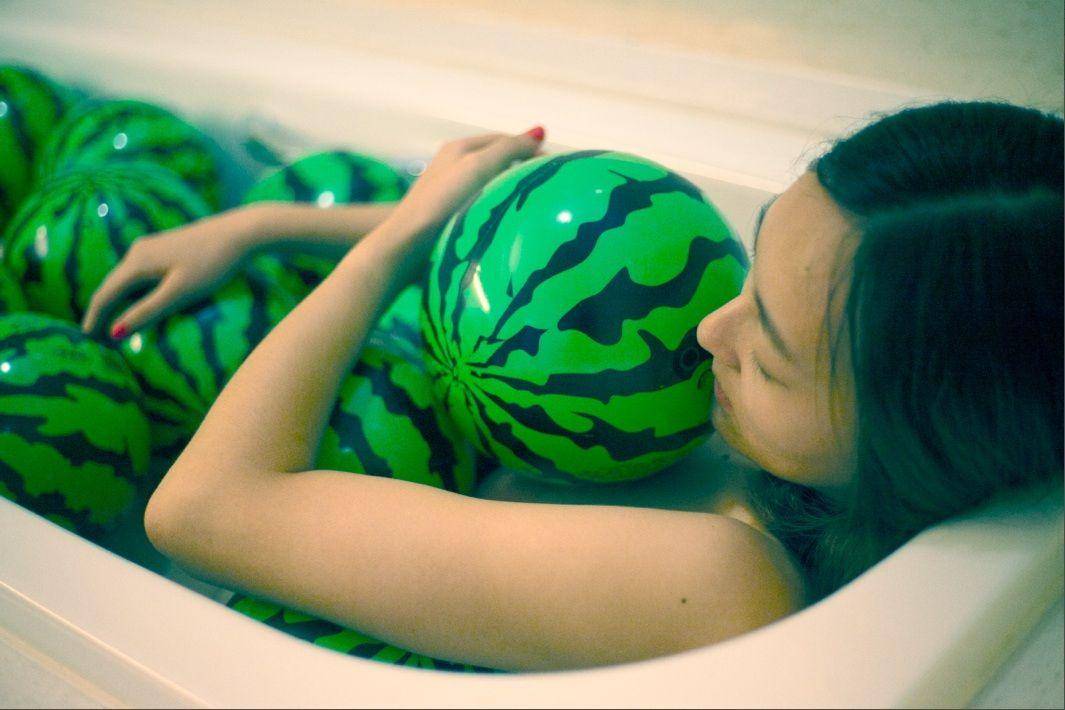 Cao Fei
Haze and Fog
2013
Video
46min 30sec
Courtesy of the artist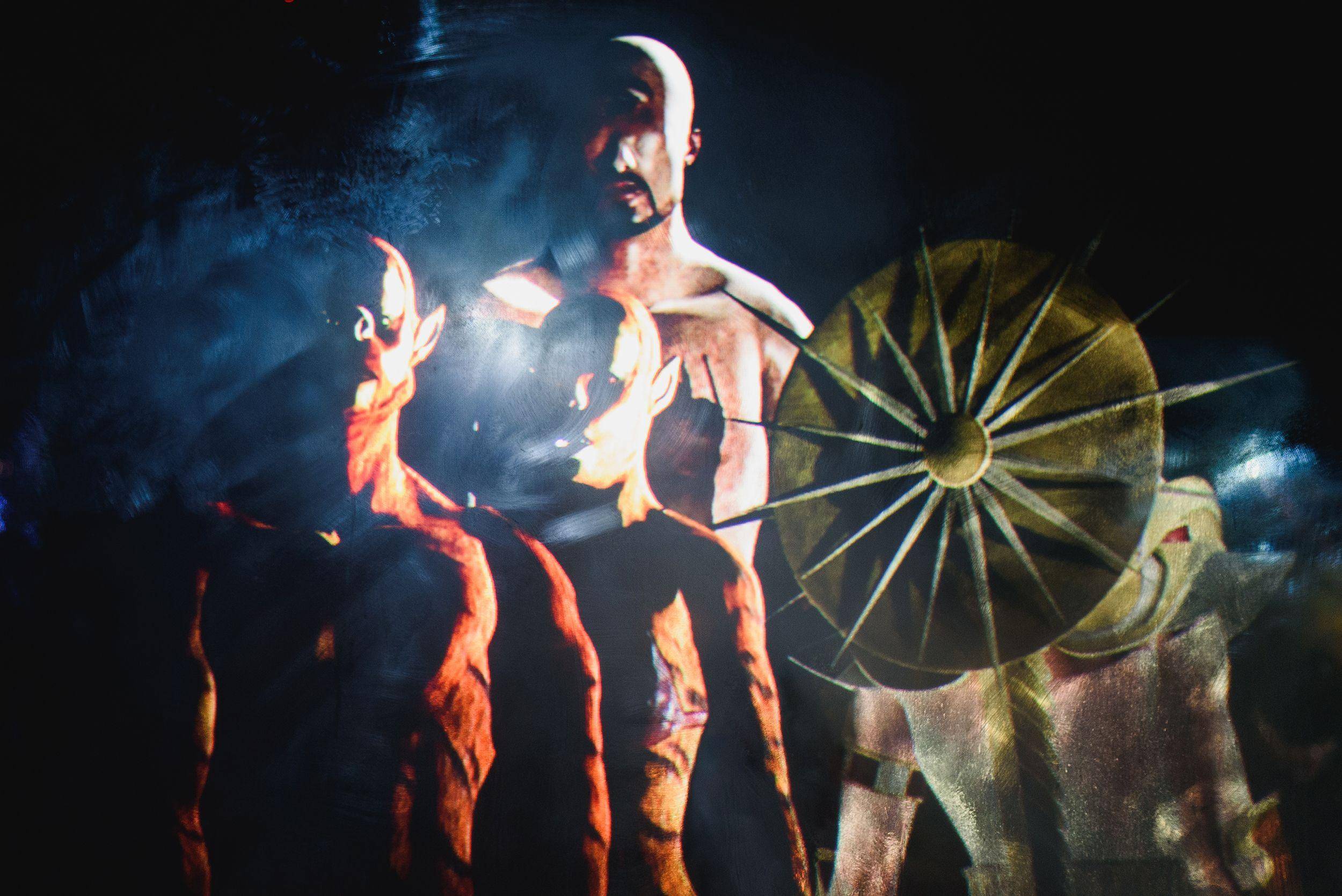 Ho Tzu Nyen
NO MAN
2015
6 channel video projection on mirrors, smoke machines, 10channel sound, show control system
6 min
Courtesy the artist and Edouard Malingue Gallery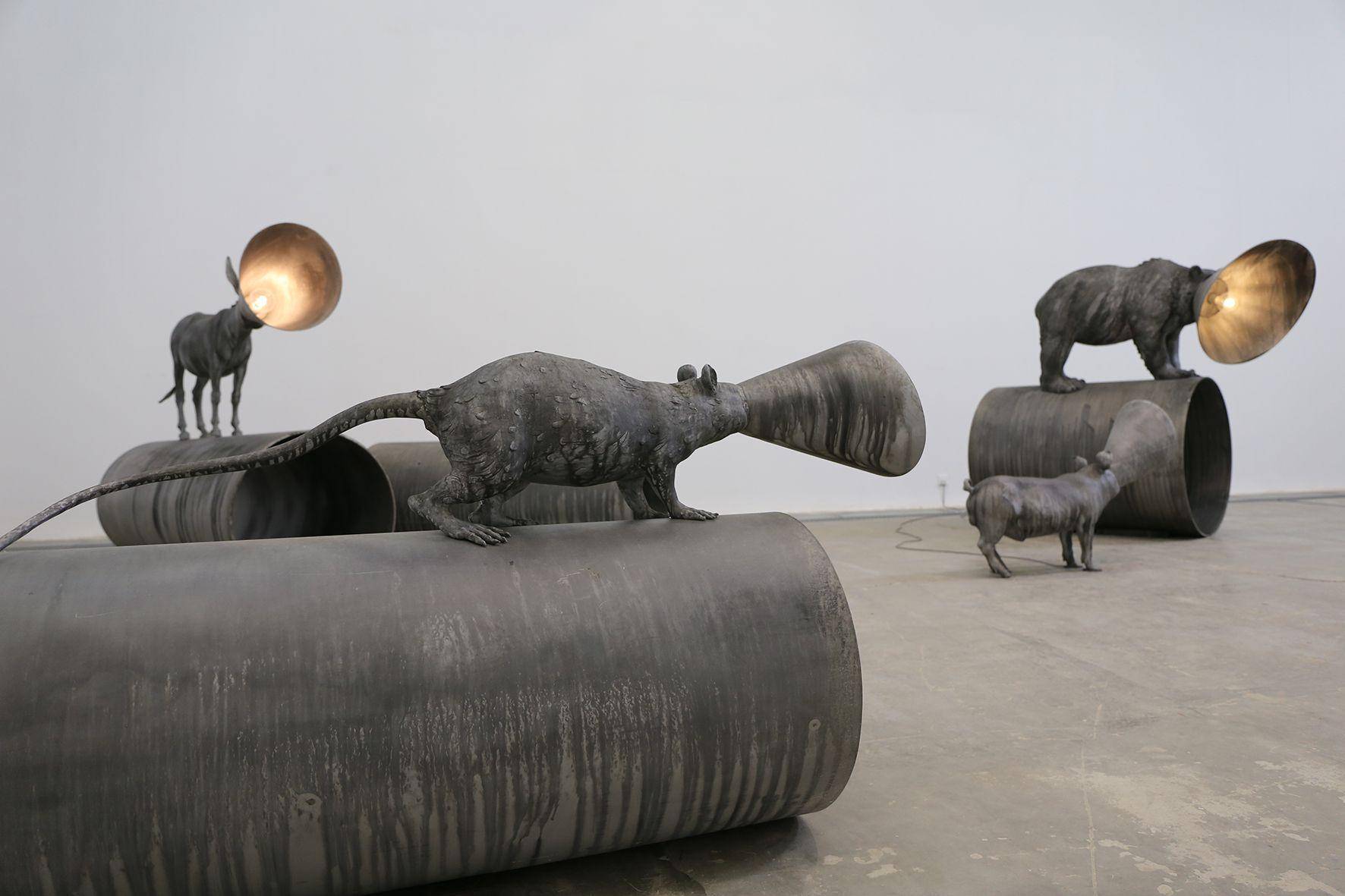 Lu Lei
Pretending Egomania
2015
Installation
Courtesy of the artist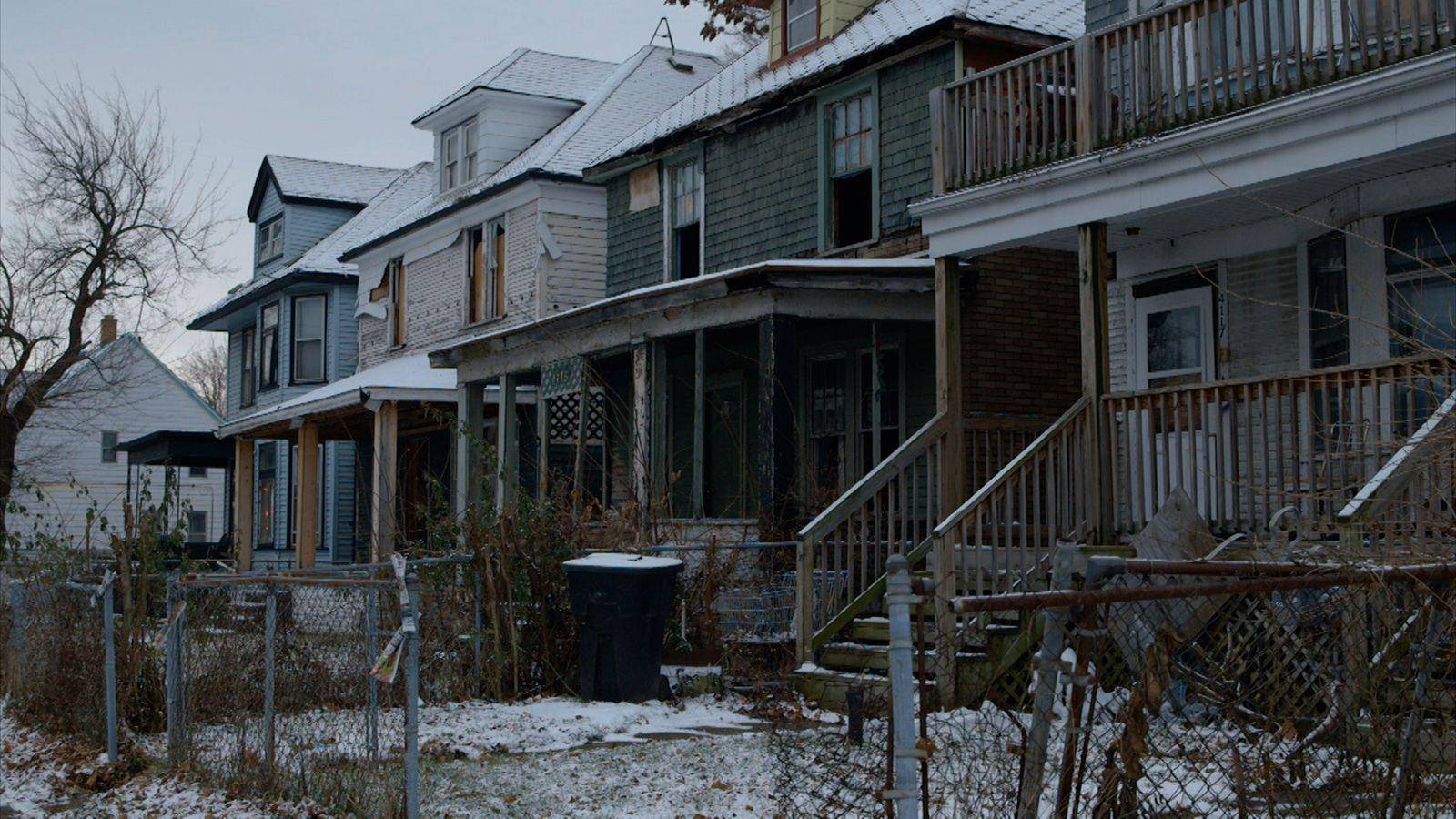 Fiona Tan
Ghost Dwellings I
2014
Video installation
5min 30sec
Courtesy of the artist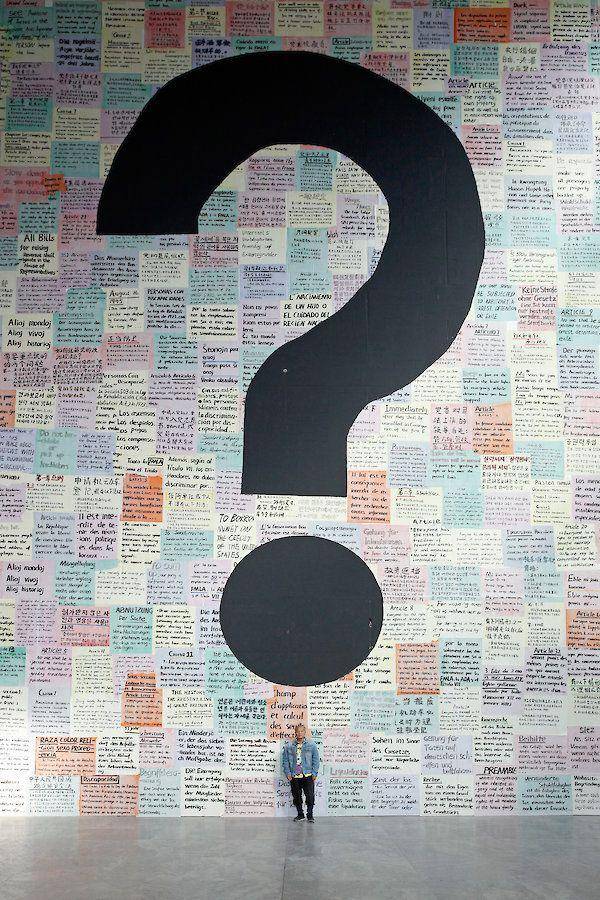 Wang Qingsong
The Great Wall?
2017
Installation
Dimensions variable
Courtesy of the artist
About HOW Art Museum
HOW Art Museum (Shanghai), as a brand-new cultural institution which boasts multiple functions including contemporary art collection, exhibition, research and education located in Pudong New District of Shanghai, opened to public in September, 2017. The museum spreads three floors for exhibition and cultural activities, covering about 7,000 square meters in total, that is, including nearly 5,000 square meters for the whole exhibition hall area and over 2,000 square meters for the area of official business, storage and service. As HOW Art Museum (Shanghai) opens its doors, it will develop comprehensive communication and exchanges with artists, art institutions, and art projects at home and abroad.
HOW Art Museum was founded by the collector Zheng Hao, and Yun Cheagab was appointed as curator of the museum. It enjoys two museums, namely HOW Art Museum (Shanghai) and HOW Art Museum | Wenzhou. The latter opened in early 2013, and has held nearly 20 contemporary art exhibition of great significance as of now, including 1.62M: Lin Tianmiao Solo Exhibition, Misinterpret: Zhou Xiaohu Solo Exhibition, The Moment We Awe - Contemporary Art from Korea, Tour Exhibition in China Pavilion of China at the 55th Venice Biennale, HOW Now-Young Chinese Artists Group Exhibitions, Facebook.
As an important art institution emphasizing systematic collection of contemporary artworks, HOW Art Museum has collected more than 2,000 artworks in both Eastern and Western artistic circles. On the basis of existing collections, the museum will collect more contemporary artworks in a continuous and systematic manner. The main collections are listed as follows: nearly 400 representative works and document literature of Joseph Beuys, representative works of Damien Hirst, as well as some significant works of Markus Lüpertz, Anish Kapoor, Darren Almond, Carsten Nicolai, Yayoi Kusama, Chun Kwang - Young, Zhang Xiaogang, Zhou Chunya, Zhang Huan, Ai Weiwei, Zhan Wang and other artists.
HOW Art Museum pioneers to create a new model of operating a "Night Art Museum" for the convenience of the public, opening from 1 to 10pm regularly, and 10am to 10pm on the weekends and holidays. Meanwhile, HOW Art Museum also carries out international exchange programs and outdoor public activities, such as the International Curatorial Residency Program, Outdoor Film Festival and Sculpture Park to establish a brand-new art complex and cultural landmark in Shanghai.