- Receive E-ticket via Email
- Gain Admission with E-ticket
- No Cancellation
---
It's baccccccck! Shanghai's (China's, the world's!) biggest Halloween Tribute Show is happening on October 26 at Yuyintang Park. Now in it's 14th iteration, this yearly concert features Shanghai musicians from across the spectrum of genres dressing up as and performing as the iconic rawk (or whatever) acts of yore. These performers practice for months for this one-time, one-night-only, over-the-top show. It's huge. It's mental. It's way too involved. It'll never die. Not ever.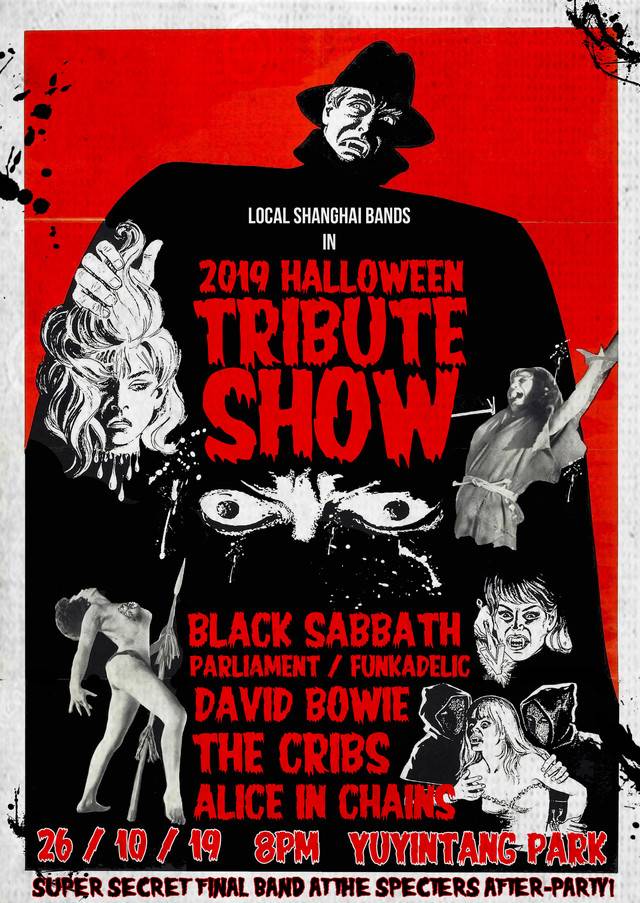 And it's a fuckin maaaaaaasive line-up this year with live music in metal, funk, punk, glam, and indie rock genres.
Burn it down, people.
We've got…
BLACK SABBATH!
THE CRIBS!
ALICE IN CHAINS!
DAVID BOWIE!
PARLIAMENT / FUNKADELIC!
With music from the indefatigable DJ BO steering us through it all like a cruise ship descent into hellllllll.
So dress up! And come on down to enjoy loving, live tribute performances to bands that you're never ever gonna get to see live anyways! (Probably. I'm guessing.)
Pre-sales 100rmb; 120rmb at the door. Starts 9pm. Don't be late!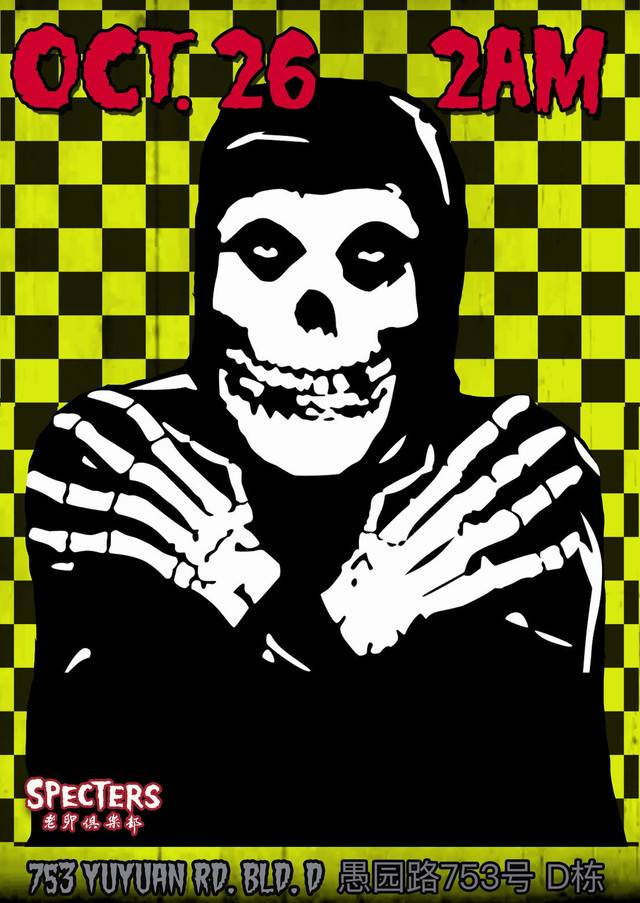 But wait, friends, that's not all! Specters rock 'n' roll dive bar par excellance is hosting the official Tribute Show after-party with a super duper secret 6th band performing live on stage!
We all know it's The Misfits. Yeah, it's the Misfits again. Listen, my dudes, it's not Halloween unless someone does The Misfits. So come one down after the show! Shanghai Misfits are back! We're going on at 2am! No cover. WHOOAAAA!