Get Wicked This Halloween
From October 1 to November 4, get in the spirit as this supernatural celebration comes to life throughout Shanghai Disney Resort.

ALL-NEW EERIE EXPERIENCES
Frightful, Delightful Dress-Up
Be part of the wicked fun—wearing your scariest, silliest, Disney-est costume.
Trick or Treat – Get Your Sweets!
Guests of all ages can stop by our special treat locations, say the magic words and devour devilishly delicious delights.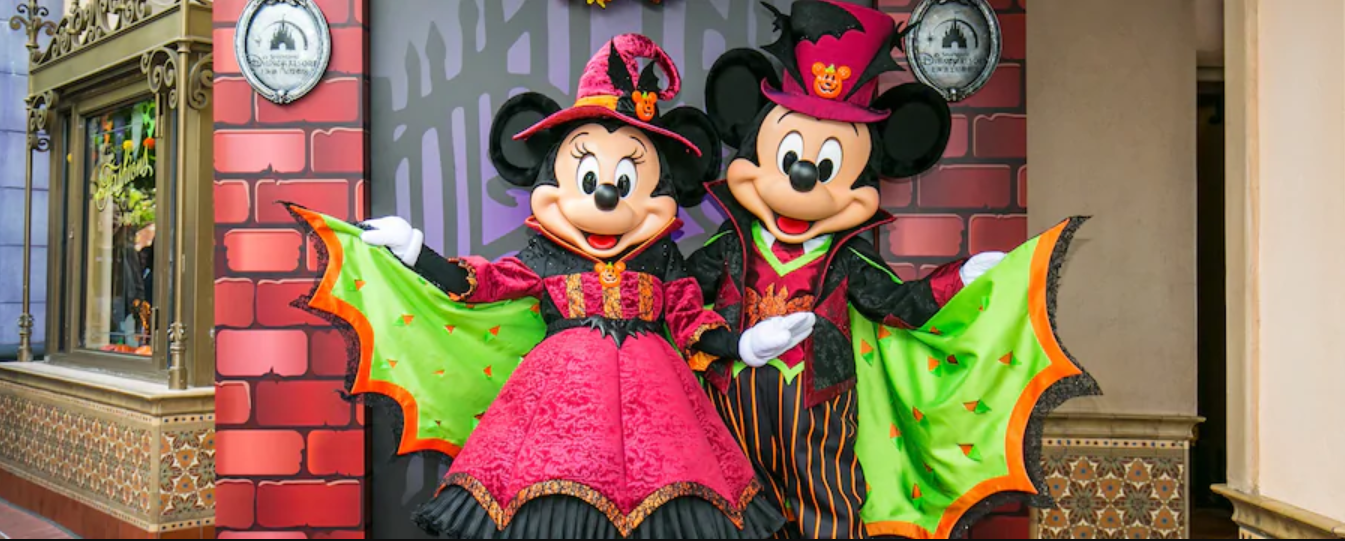 Treat and Photo Locations Along Mickey Avenue
Visit 6 spook-tacular stops on this "trail of treats" scavenger hunt. Each stop is decorated in a different haunting Halloween style and features favorite Disney Characters in costume, making for the perfect photo opportunity. Pose for pictures, then say the magic words, "Trick or Treat!" to collect your candy.
Characters and locations include (opening time is subject to change):
Mickey and Minnie at Avenue M Arcade
Donald and Daisy Duck at Practical Pig Hardware
Goofy and Pluto at Goofy About Toys
Chip and Dale at Kiosque à Journaux (the newsstand beside Remy's Patisserie)
Duffy and Gelatoni at Whistle Stop Shop
StellaLou and ShellieMay at Sweethearts Confectionery
Disneytown Trick or Treat Parade
Dress up, grab a treat bag and join this frightful feeding frenzy! Kids ages 16 and under will form a fun procession that roams door-to-door along the Disneytown lakeshore - collecting candy from the terrified, trembling townsfolk at the World of Disney Store, Mickey's Playground, Walt Disney Grand Theatre and other locations.
Parade dates
Friday, Saturday and Sunday nights at 6:00 PM including:
October 5, 6 and 7, 2018
October 12, 13 and 14, 2018
October 19, 20 and 21, 2018
October 26, 27 and 28, 2018
November 2, 3 and 4, 2018
Plus:
Tuesday, October 30 and Wednesday, October 31, 2018 (Halloween)
DISNEY MAGIC MEETS HALLOWEEN MAYHEM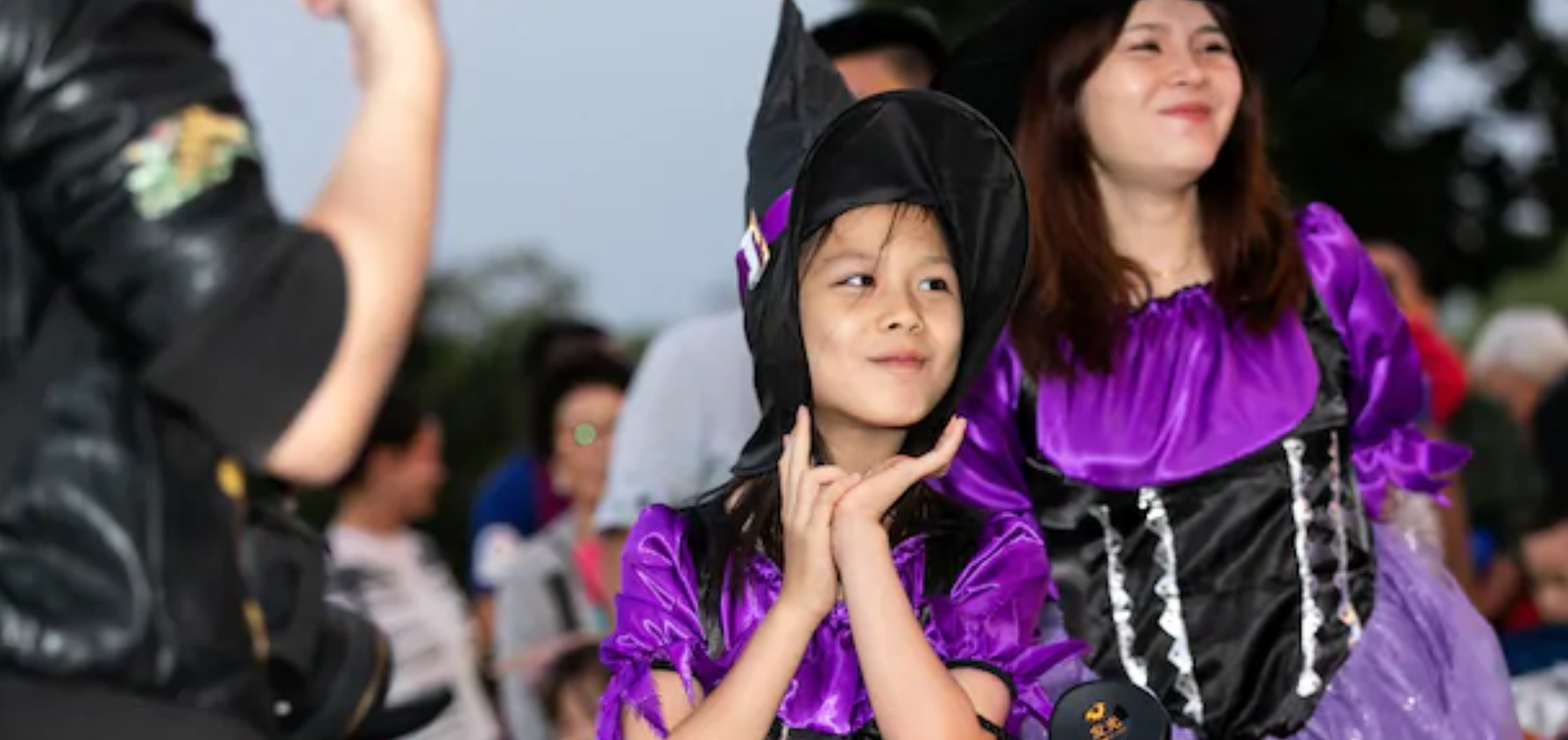 DISNEY MAGIC MEETS HALLOWEEN MAYHEM

Mickey's Halloween Treat Cavalcade
See Mickey and Minnie lead a parade where scary villains stir up mischief and costumed Guests are invited to come along!
Treasure Cove Ghost Pirates: A Trial of Darkness
Meet a galleon of ghoulish privateers as they come ashore to plunder, pillage and cross swords with Captain Jack!

Halloween at Disneytown
Bring your little ghosts and goblins to Disneytown to experience all the haunting décor, wickedly wild fun and spooky special events!

"This IS Halloween" Dance Party
Shake your boo-ty with Jack Skellington and Sally as a live DJ leads a dance party to die for!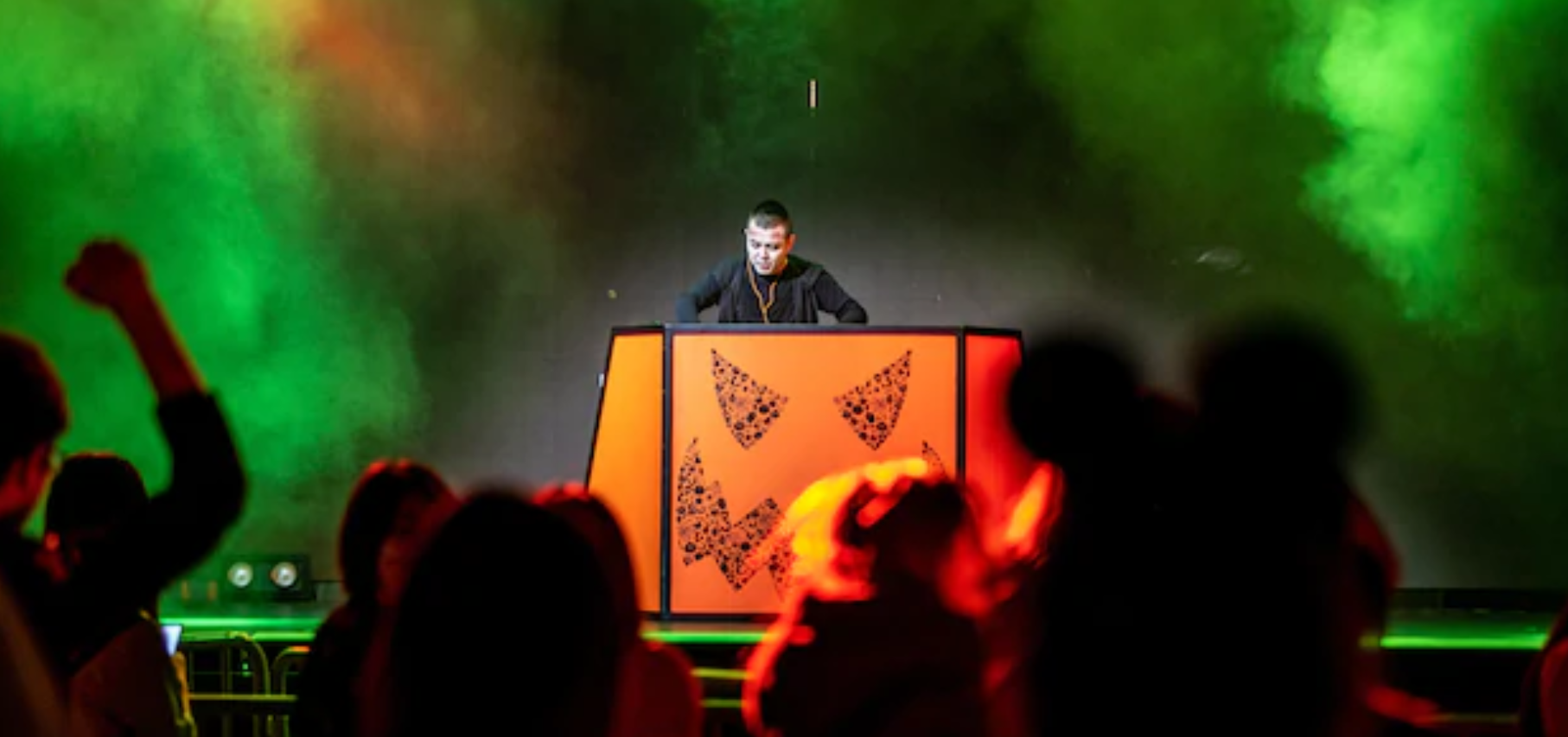 Fearsomely Flavorful Feasting
Sink your teeth into special recipes conjured up by our head(less) chef.