"Heart-stopping… Hofesh Shechter's Grand Finale has arrived with a bang"
- Laura Capelle, Financial Times
"A mature and magnificent work … sulfurous, visceral and surprisingly tender"
- Neil Norman, The Stage
Internationally celebrated choreographer Hofesh Shechter's latest work, Grand Finale, is a spectacularly bold and ambitious new piece featuring 10 dancers and six musicians.

Grand Finale is at once comic, bleak and beautiful, evoking a world at odds with itself, full of anarchic energy and violent comedy. Filtering this irrepressible spirit, Shechter creates a vision of a world in freefall: part gig, part dance, part theatre and wholly original.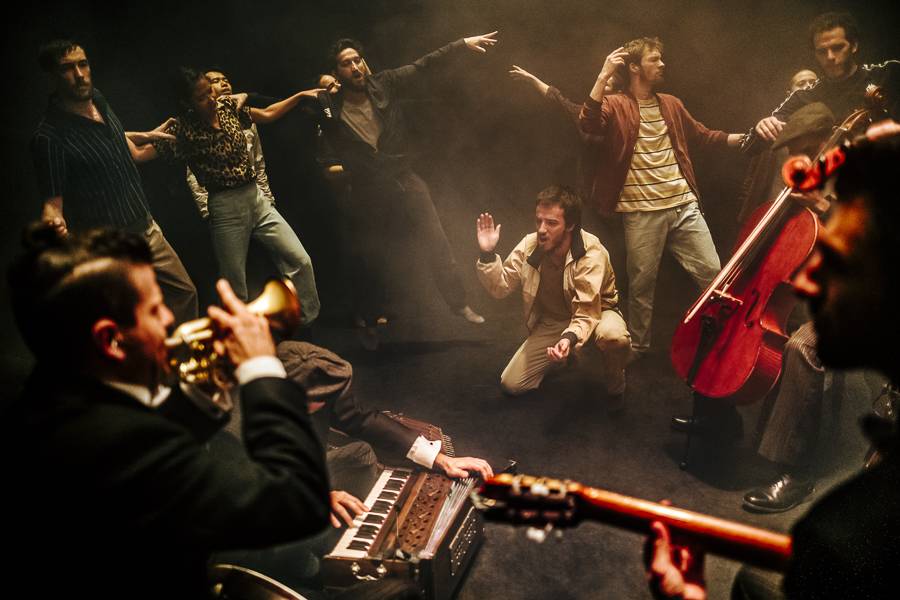 The company's exceptional ensemble of dancers comes from 8 different countries. They are Chien-Ming Chang, Frédéric Despierre, Rachel Fallon, Mickael Frappat, Yeji Kim, Kim Kohlmann, Erion Kruja, Merel Lammers, Attila Ronai, Diogo Sousa with Associate Director Bruno Guillore.