👉 Show Your Health Code (sui shen ma) on Arrival
👉 Receive E-ticket via Email
👉 Collect Paper Tickets @ Venue
👉 No Cancellation
---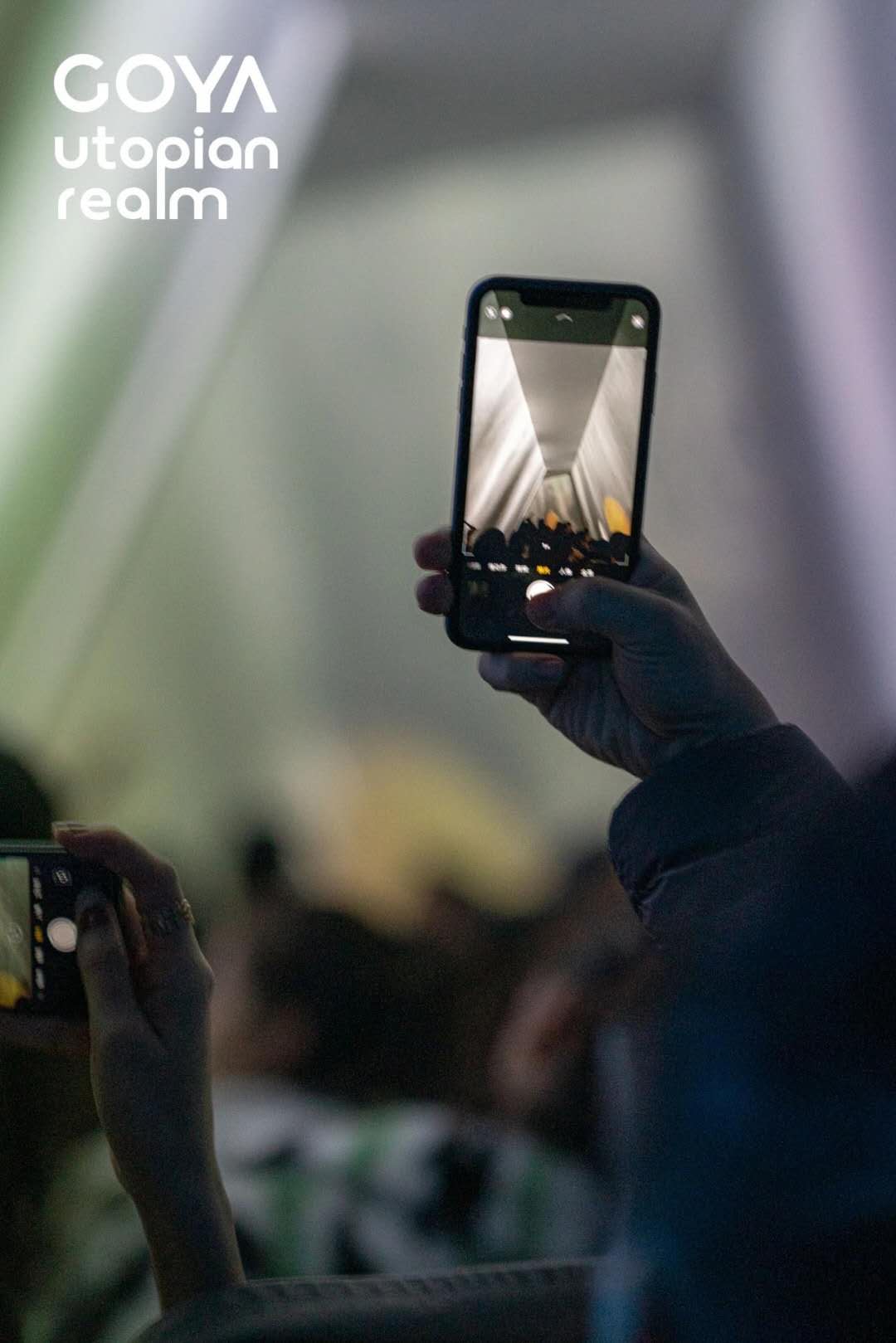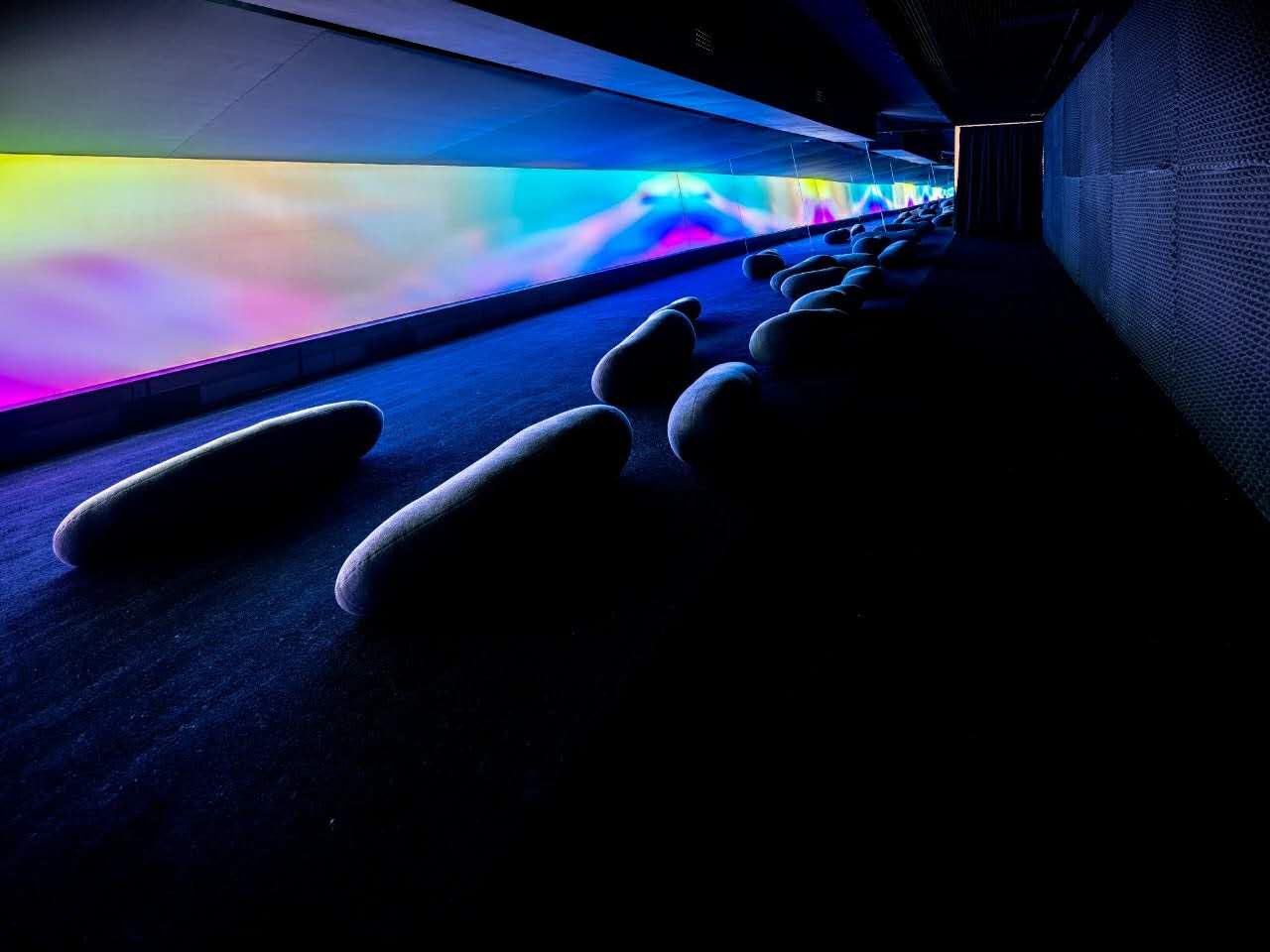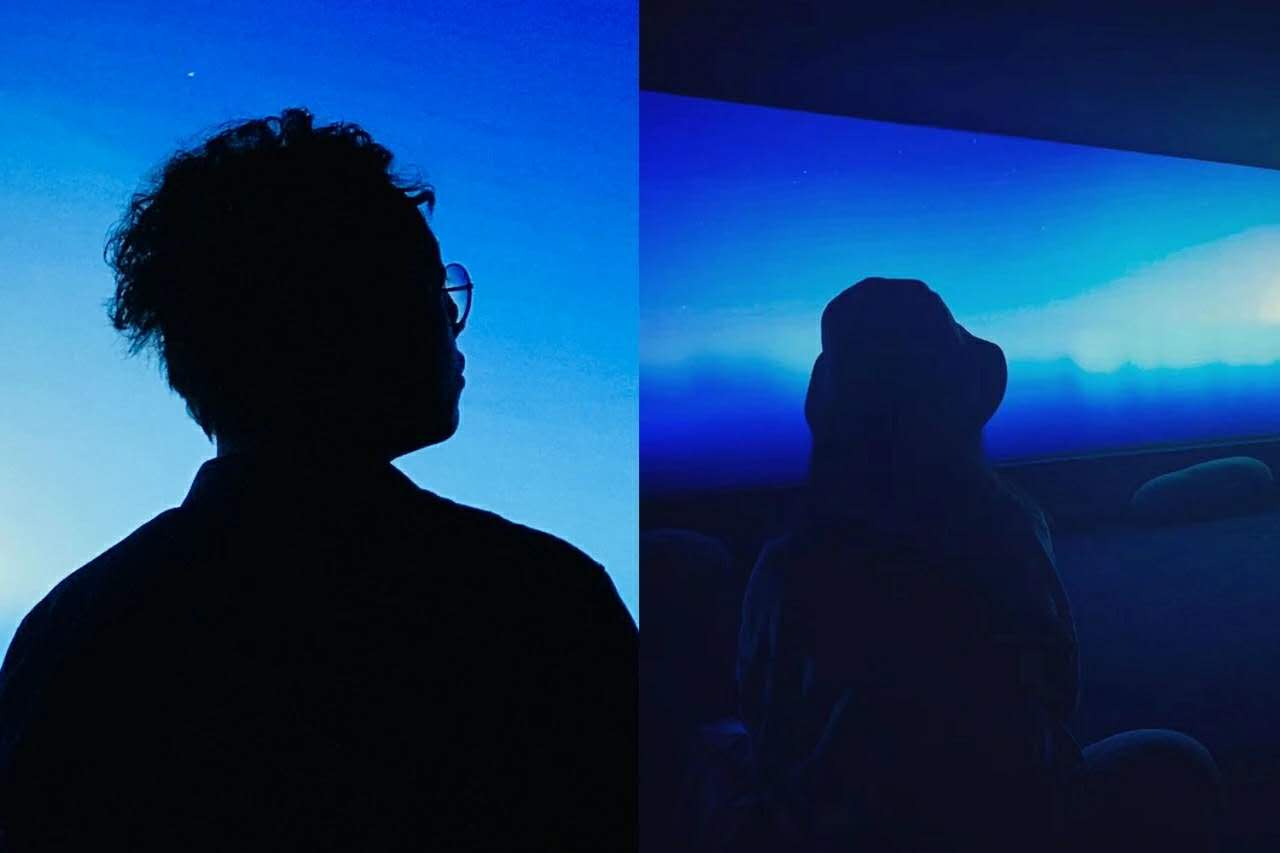 GOYA · The Utopian Realms as a conceptual structure is flexible. A place to let our imagination free to accept the sudden emergence of subjectivity. A place for the imagination to expand, a place of fiction, fiction in its fullest sense. A journey of seeking happiness, freedom, our own paradise.
GOYA is a sweet rupture; a rupture into our speech, our perception, and sensibility. It becomes a place to slow down, stop, contemplate, listen, see, rest and refresh.
New media assists in making space and everything more tangible. Like Chinese acupuncture, GOYA activates the unseeable space that our body occupies.
Throughout GOYA's journey, space's design and choreography try to give our visitors different perspectives. How does perspective change when our body position changes?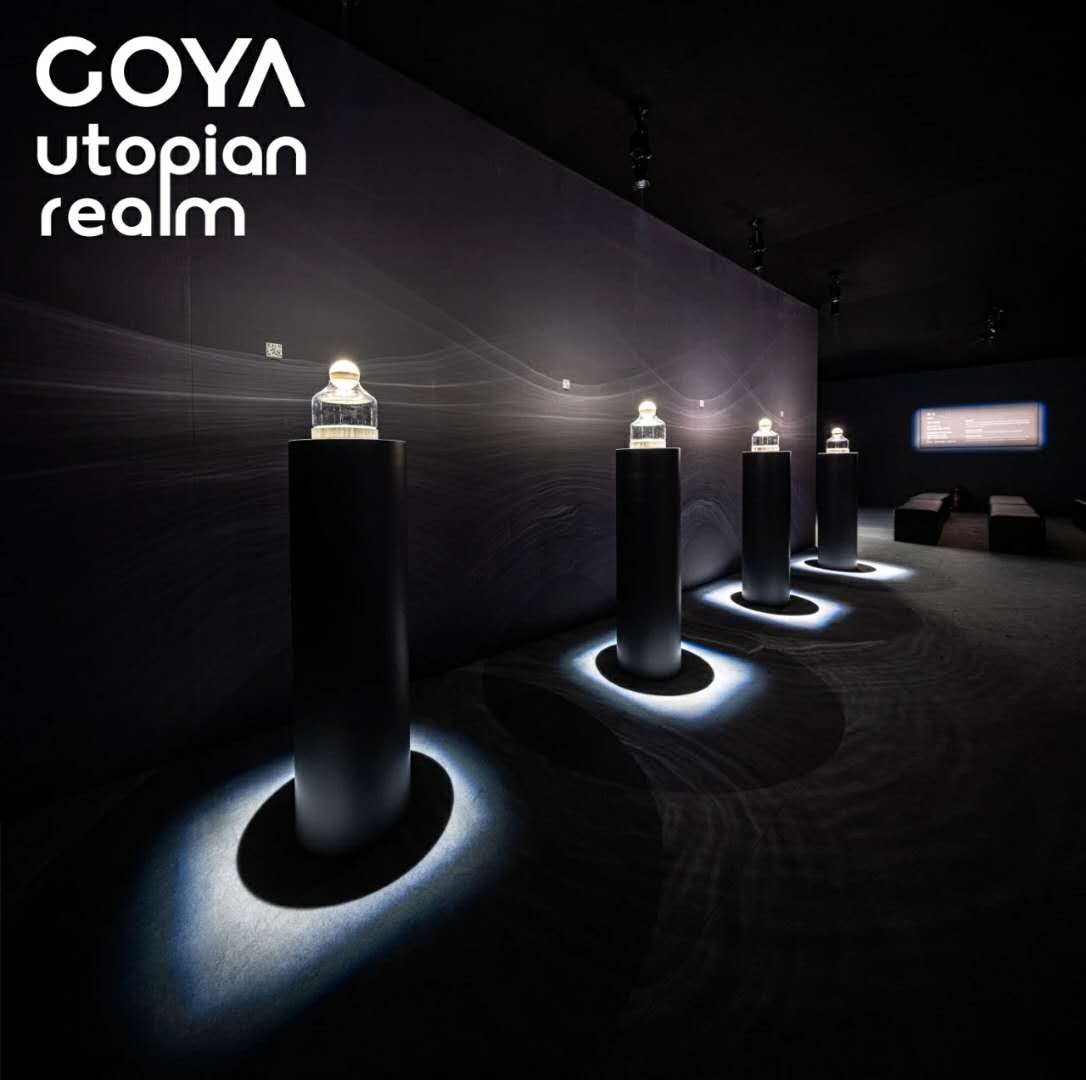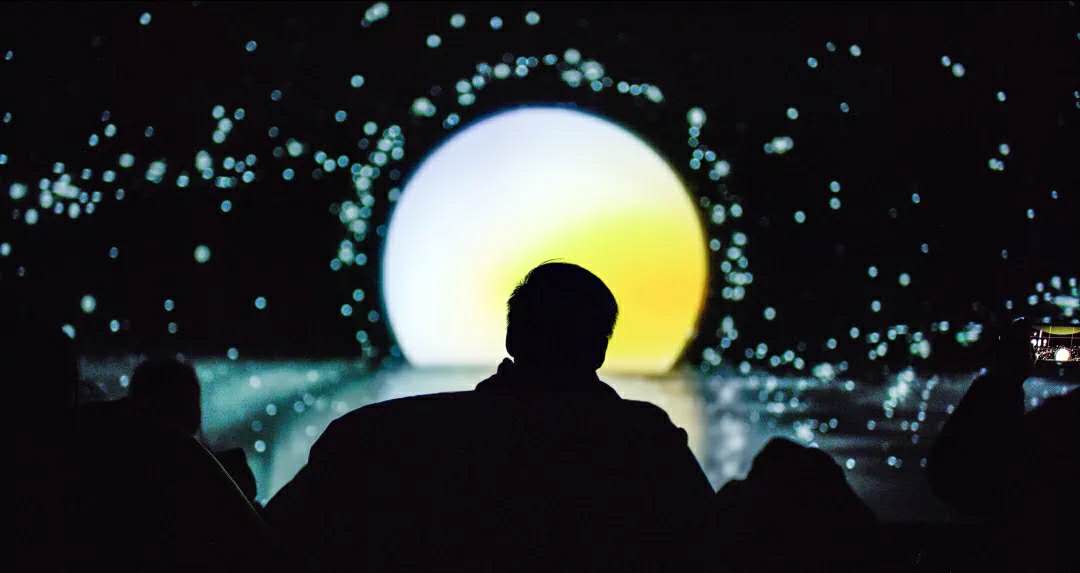 THRESHOLD
The threshold of an exhibition starts in the building that hosts it. Sets the energy, a level of what to expect, if being in an active or cautious state.
Taikoo Hui was the venue selected for GOYA, on the third floor, on top of the Starbucks Reserve Roastery. The preliminary threshold that we needed around GOYA is precisely one where people enter pursuing relaxation,a friendly chat or curiosity for how coffee is roasted.
Nevertheless, since the exhibition is a perceptional exploration of non-visual expressions and aesthetics, we design a preliminary room that would awake and widen a contemplative spirit allowing visitors to not just see, but feel an essence in the room, taste the aromas of diverse teas awakening our curiosity and perception.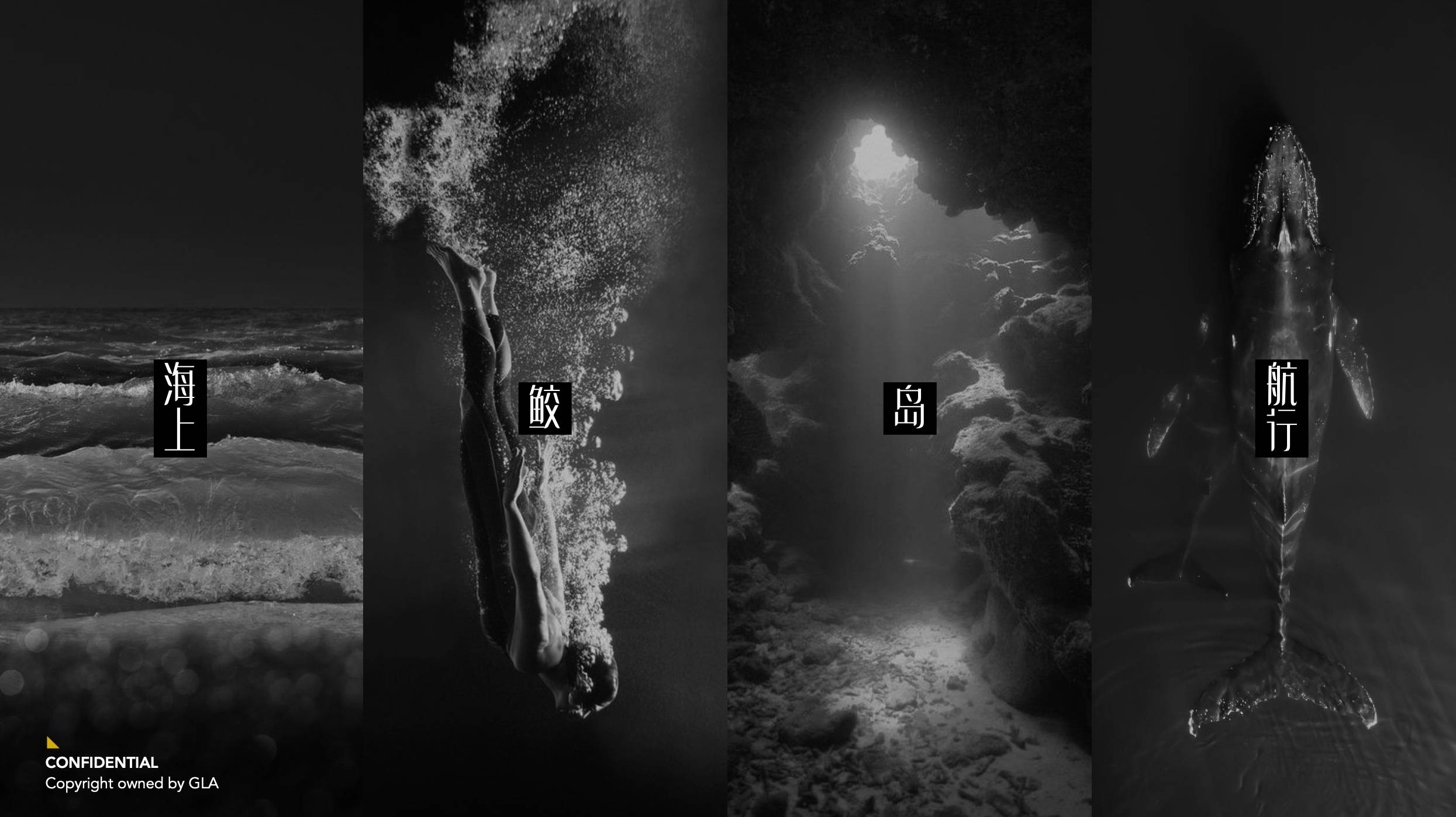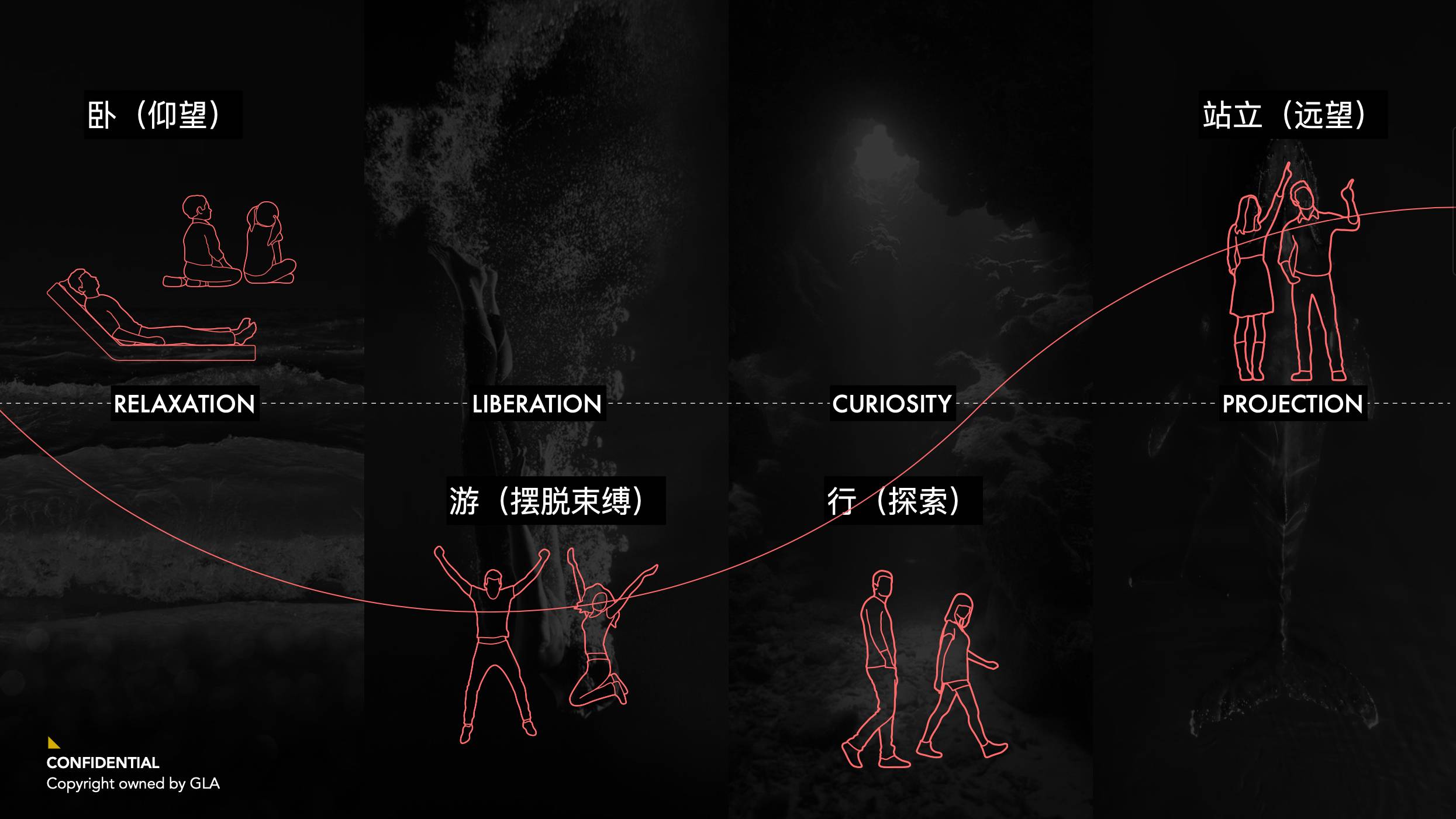 1. SEA - RELAXATION
SPACE: Our starting point is at sea level. A dome will lie upon our heads. The process of the next stage will be represented by a vertical long opening on the wall.
MENTAL STATE: Allowing the body to relax and float. Submerge into meditation.
INTERACTIVITY: Laying down, looking upwards into the sky's dome, listening to music synchronized with visuals that can awake our sub-consciousness.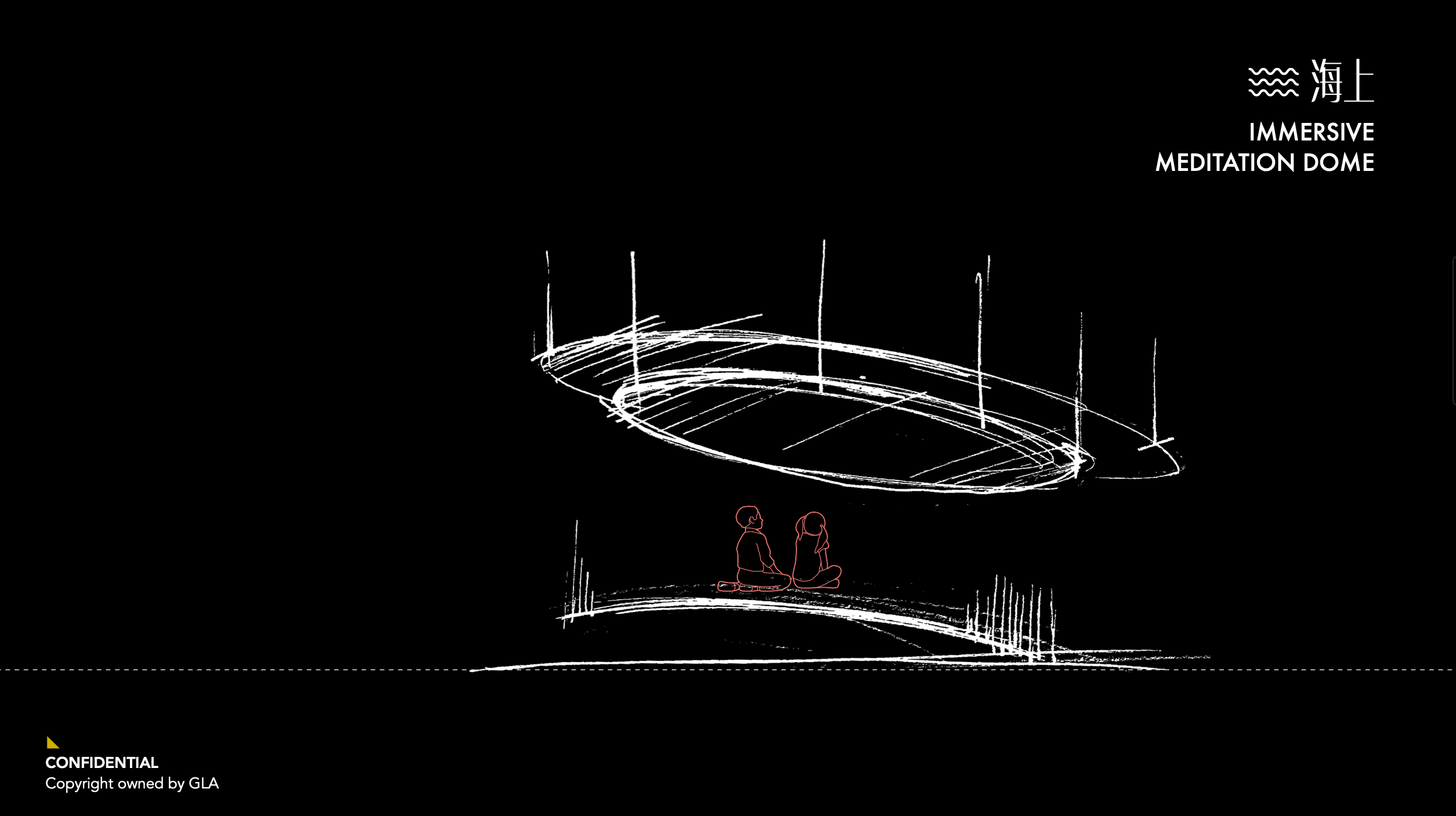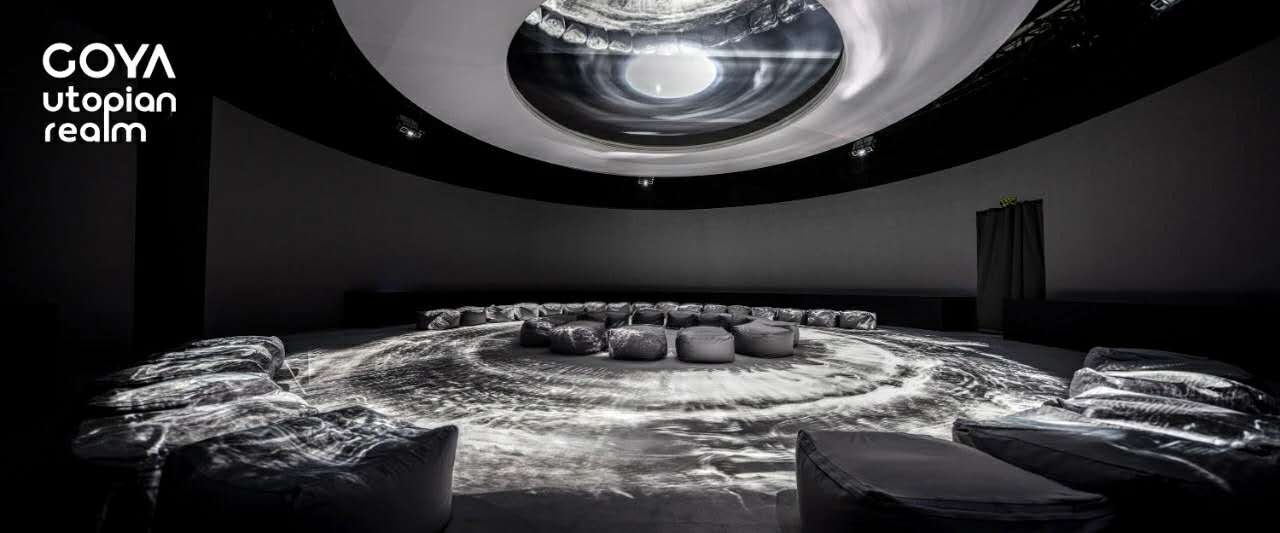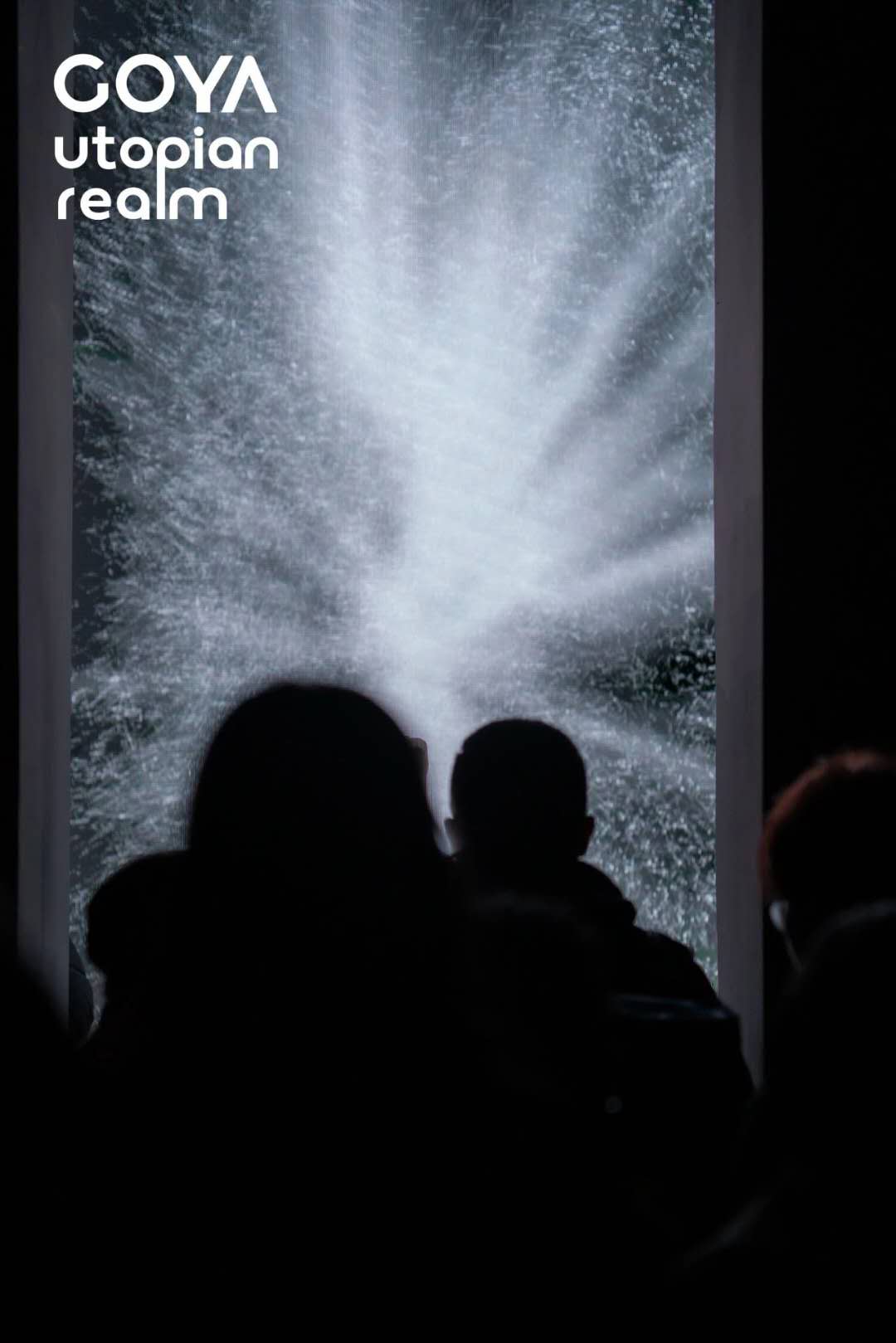 2. MERMAID - LIBERATION
SPACE: In the darkroom with a projection of the natural state of the sunset, the floor is covered in a bouncing bed of memory foam creating a gentle slope.
MENTAL STATE: In order to jump higher, is needed to learn when to relax and liberate the body, and when to harden it. The choreography flows surrounded by water ripples on the wall.
INTERACTIVITY: When bouncing and jumping upwards, people can discover their shadow converted into a mermaid, while on the floor bed, ripples echo growing bigger.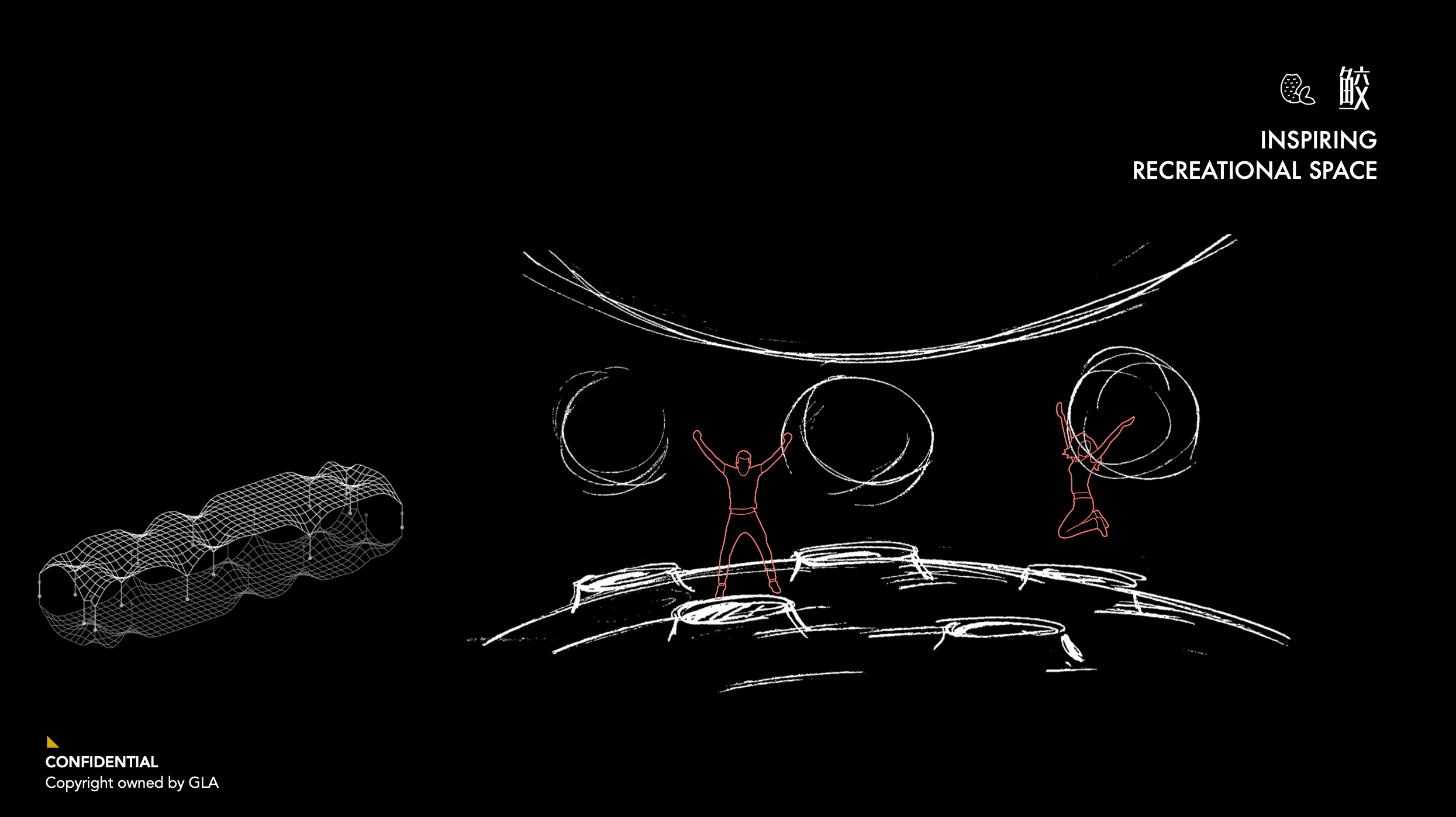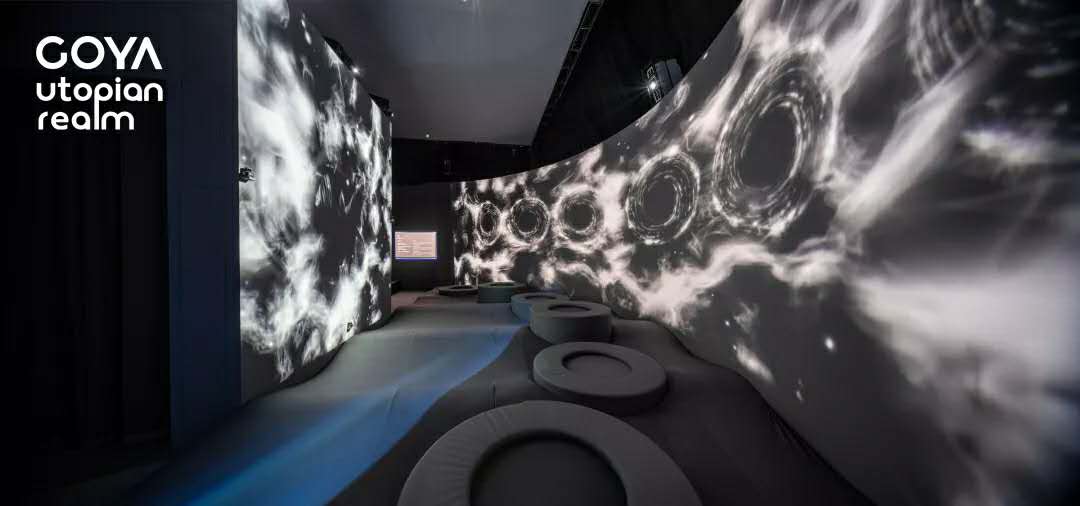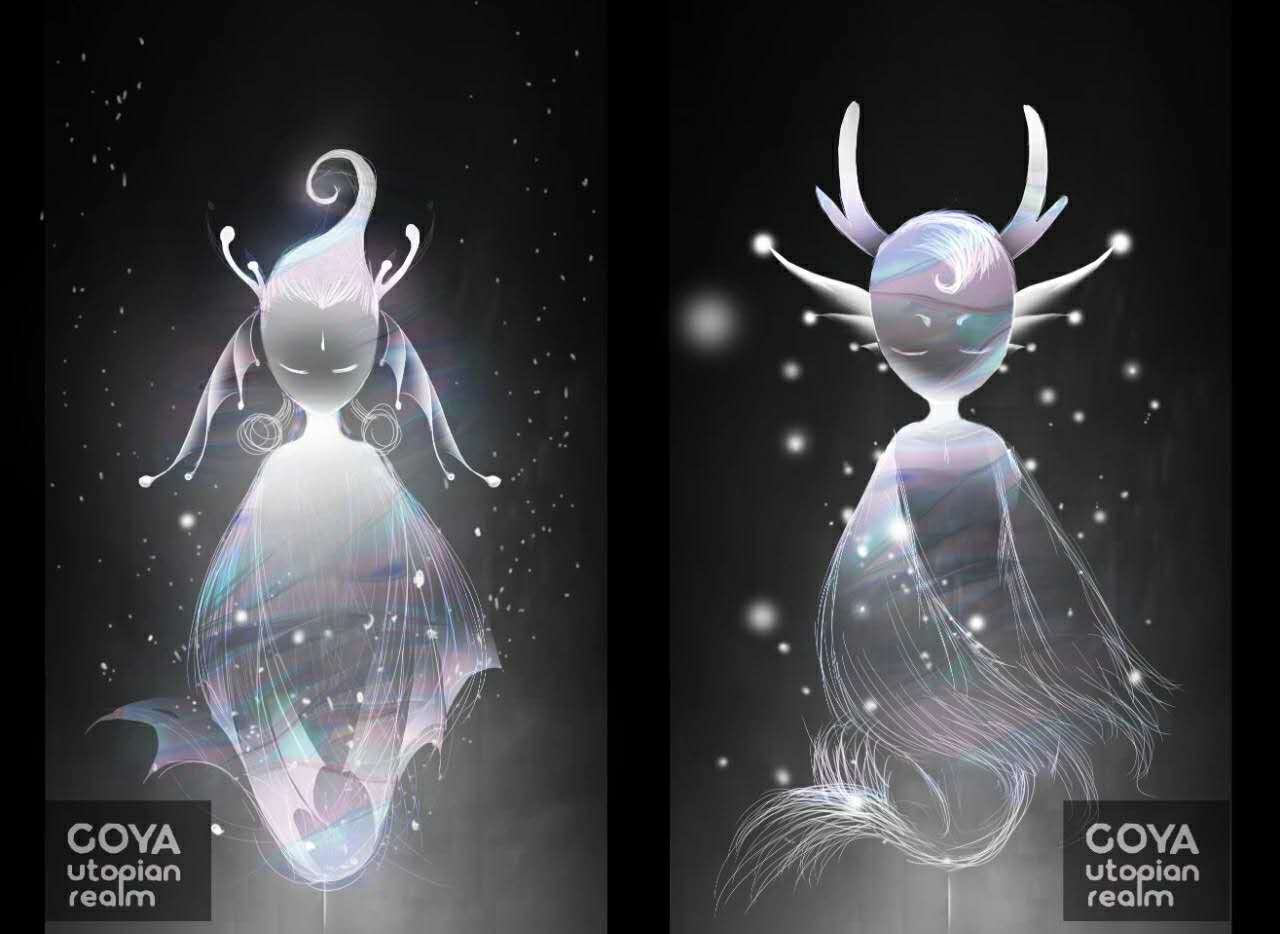 3. ISLAND - CURIOSITY
SPACE: A hanging undulatory path. The floor is made out of sand, balloons rest on the surface.
MENTAL STATE: Visitors will feel their own presence in the darkroom, awaking their personal journey into curiosity.
INTERACTIVITY: Discovering the origin and meaning of GOYA's Secret Words.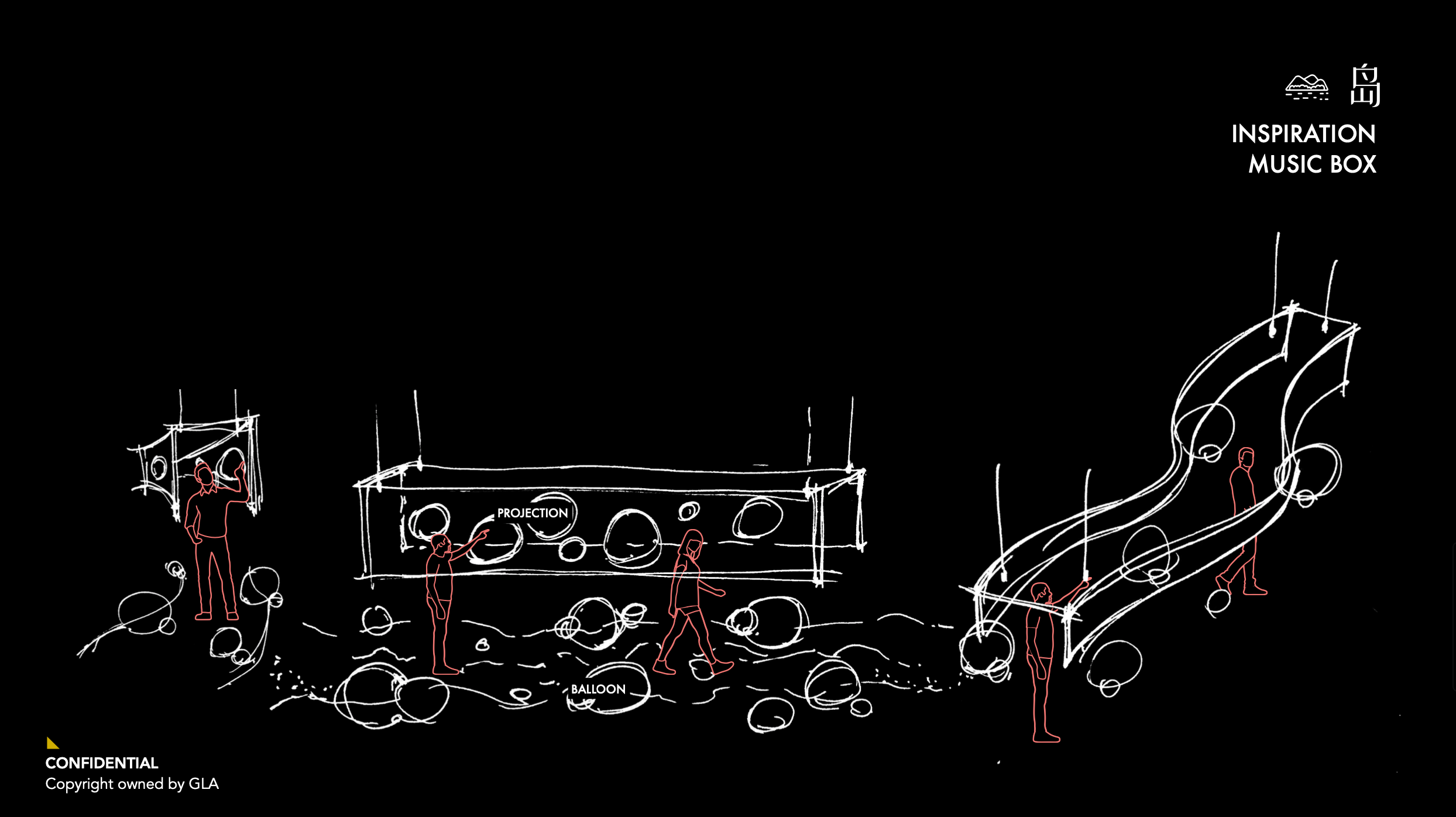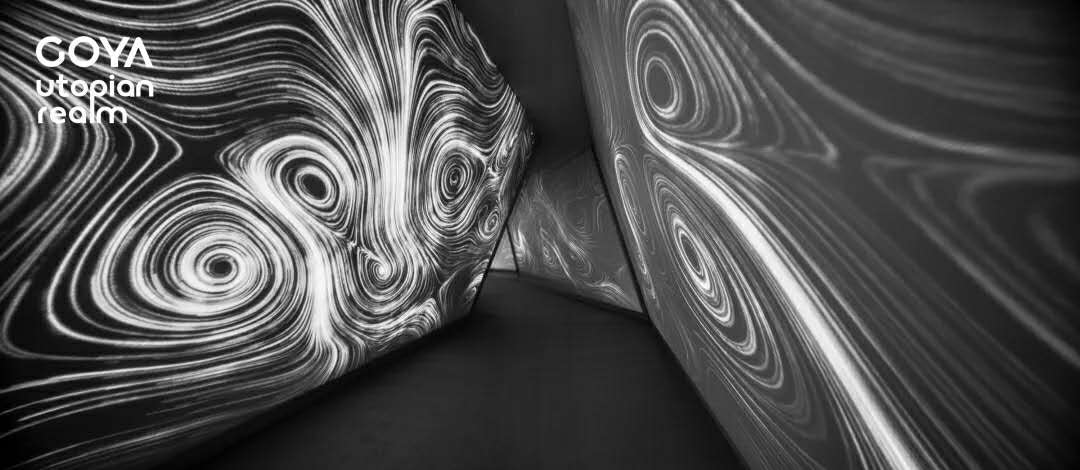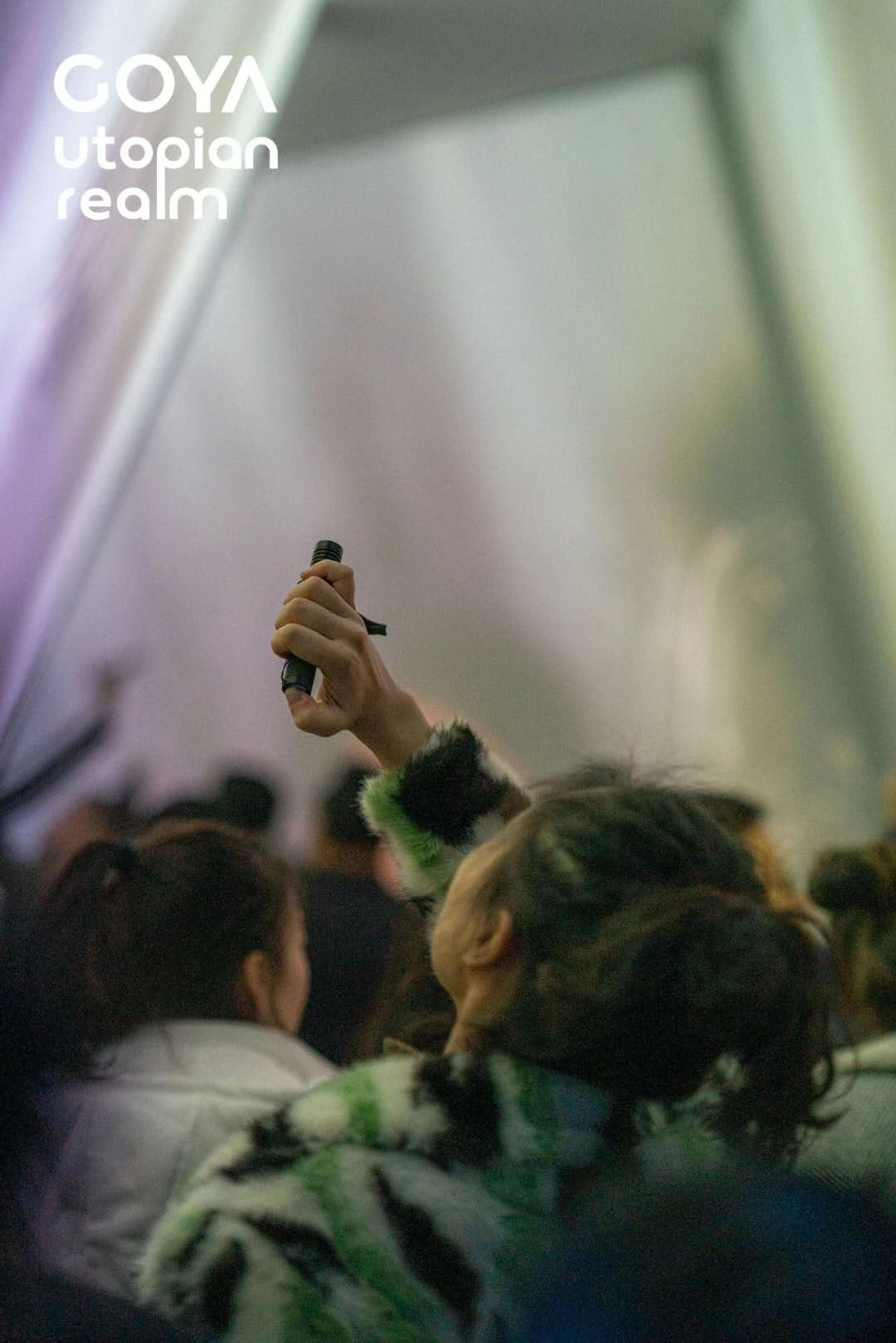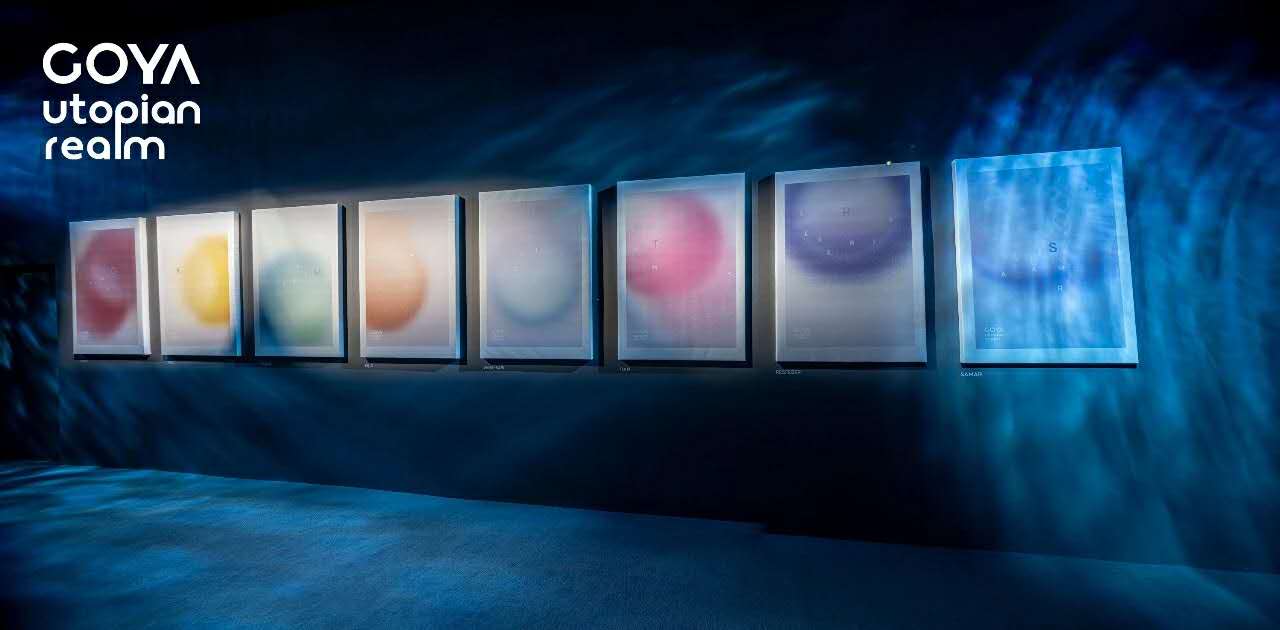 4. VOYAGE - PROJECTION
SPACE: After discovering the mystery hidden in the Secret Words, one encounter a semi-circular screen.
MENTAL STATE: As when being about to finish a cycle, it is needed a stop and fixes the next objective or direction, projects our past and present into our future. Future learning, what can we do after leaving this Utopian Realm, called GOYA…?
INTERACTIVITY: In a semi-circular screen with the horizon line between the sea and the sky. One gets to experience from sunrise to sunset, the sea, and how the dance of light and sea tides change throughout this waltz.