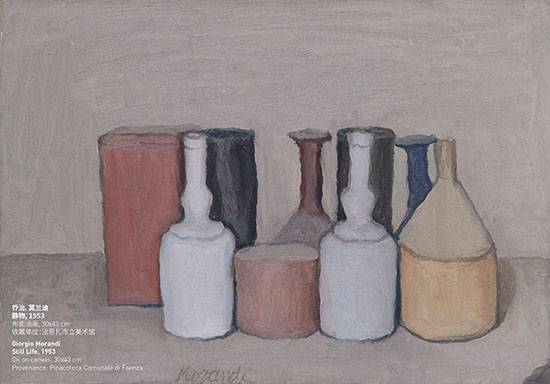 Giorgio Morandi (July 20, 1890 – June 18, 1964) was an Italian painter and printmaker who specialized in still life. His paintings are noted for their tonal subtlety in depicting apparently simple subjects, which were limited mainly to vases, bottles, bowls, flowers and landscapes.
Although Morandi was not greatly concerned with exhibitions during his own lifetime, his works have been displayed in the Modern Art Museum of Bologna and in many other cities, due largely to the Centro Studi Giorgio Morandi and to his President Marilena Pasquali, who founded in 1993 the Museo Morandi in Bologna.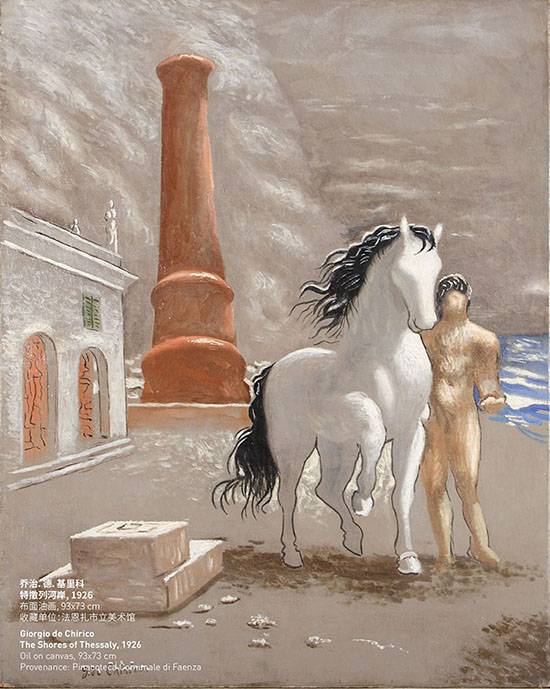 Giorgio de Chirico (10 July 1888 – 20 November 1978) was an Italian artist and writer. In the years before World War I, he founded the scuola metafisica art movement, which profoundly influenced the surrealists. After 1919, he became interested in traditional painting techniques, and worked in a neoclassical or neo-Baroque style, while frequently revisiting the metaphysical themes of his earlier work.
In the paintings of his metaphysical period, De Chirico developed a repertoire of motifs—empty arcades, towers, elongated shadows, mannequins, and trains among others—that he arranged to create "images of forlornness and emptiness" that paradoxically also convey a feeling of "power and freedom".