- Gain Admission with E-ticket
- Receive E-ticket via Email
- Book 24hrs in Advance
- No Cancellation
---
Short Teaser
Learn some of the most useful knots and how to build a simple tarp shelter while playing in the woodland of Dianshan Lake in Qingpu with our qualified nature guides. Knots are one of the most ancient skills human master while exploring the outdoors, their application in practical life are everywhere from carrying, clothing, fixing, medicine, sailing, climbing, etc.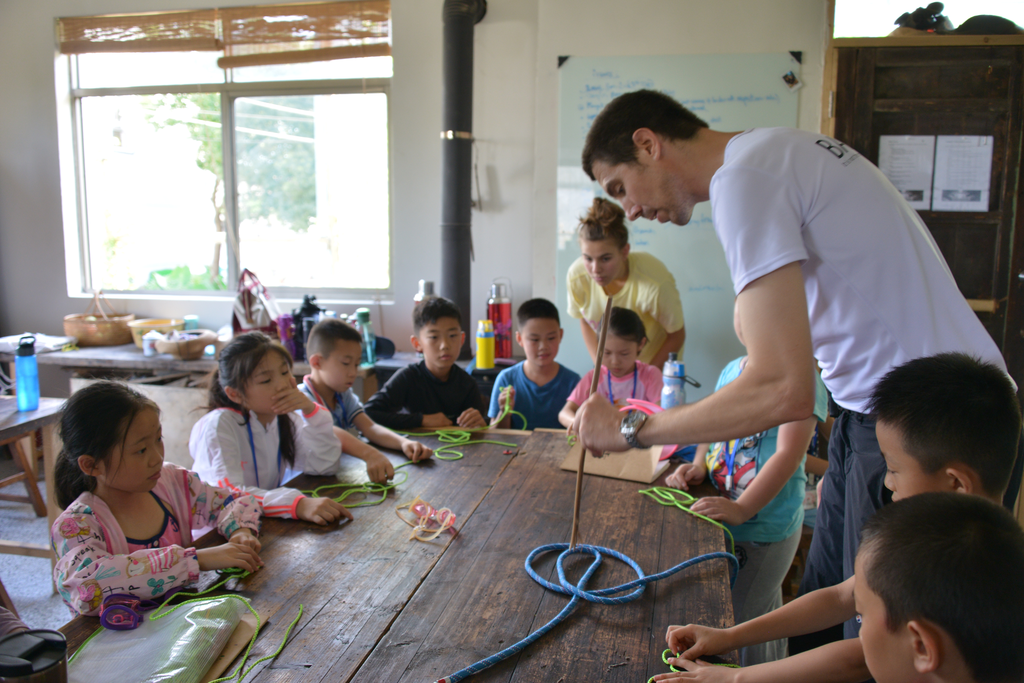 Event Itinerary
13:00 meet at the Parrot Tree, in Cenbo village (Jinze), 60 km from People Square
13:20 briefing about knots & shelters
13:40 short walk to the woodland
14:00 practice various knots and build your own shelter, play some games in the woods
15:30 return to the Parrot Tree & group sharing
16:00 end (optional: onsite dinner with pre-booking, accommodation)
Learning Objectives
This event is designed with the Greensteps triple focus method to achieve the following aims:
Direct aim: discover the freshwater wildlife below the surface of Shanghai
Indirect Aims:
Gross motor skills: body control in difficult terrain and manipulate a butterfly net
Fine motor skills: manipulate small objects and animals with delicacy
Science skills: freshwater ecosystem, density, viscosity, surface water tension, insects, worms, fish, amphibians, plants, algae.
Language: English terminology for wetland and freshwater fauna
Environmental Intelligence:
Practice: feeling and observing nature in a noninvasive way
Observation: different water environments and wildlife
Deduction: the role of each organism in the food chain, the importance of biodiversity
Change: building awareness of water resource protection
Interpersonal Intelligence:
Collaborate with a team
Listening outside
Intrapersonal Intelligence:
Perceive one's own state of mind in a natural environment
Listening inside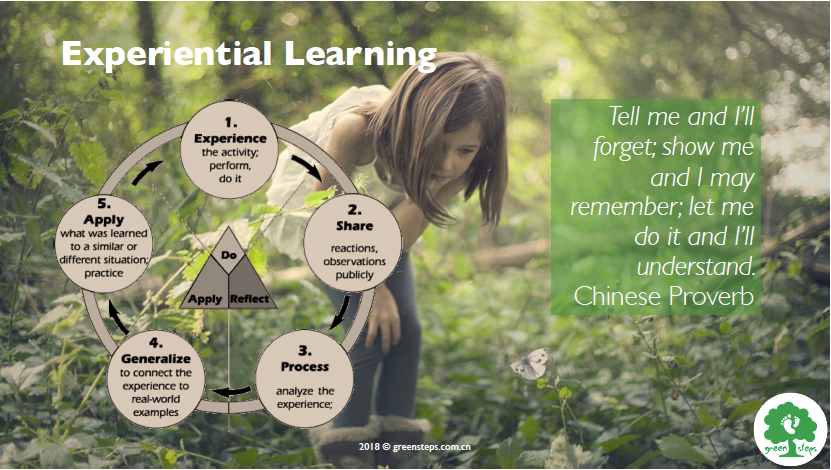 About Green Steps
At Green Steps we have made it our mission to connect children with nature and develop environmental knowledge. We believe that learning must be fun and as educators, we nurture the curiosity to explore the outdoors. We believe a change in our behavior towards the planet starts by understanding the process that maintains life on it. This change starts when we become aware and responsible for our intimate connection to nature. We teach hands-on natural sciences using the outdoors as a playground and laboratory.
At Green Steps we have further developed the Montessori Method and apply it on nature education. We have designed a triple focus curriculum, which builds simultaneously intrapersonal, interpersonal and ecological intelligence. Instead of forcing children to study indoors, we facilitate learning outdoors. Chinese proverb pins down our learning approach when applied to nature: Tell me and I'll forget; show me and I may remember; let me do it and I'll understand.