October 3-6 ( Wednesday to Saturday over the October Holiday)
Let's go…conquer The Thousand Eight Trekking Route! (The new most difficult trek in Eastern China)
This trip is all about rising to the challenge as we tackle a trekker's dream. This is a 66 km three day trek across 9 peaks at 1800 meters above sea level. This route has recently been dubbed the most difficult route in Eastern China. This trek, also called the Zhejiang Ridge, will cross three provinces - Qingyuan、Longquan、Jingning.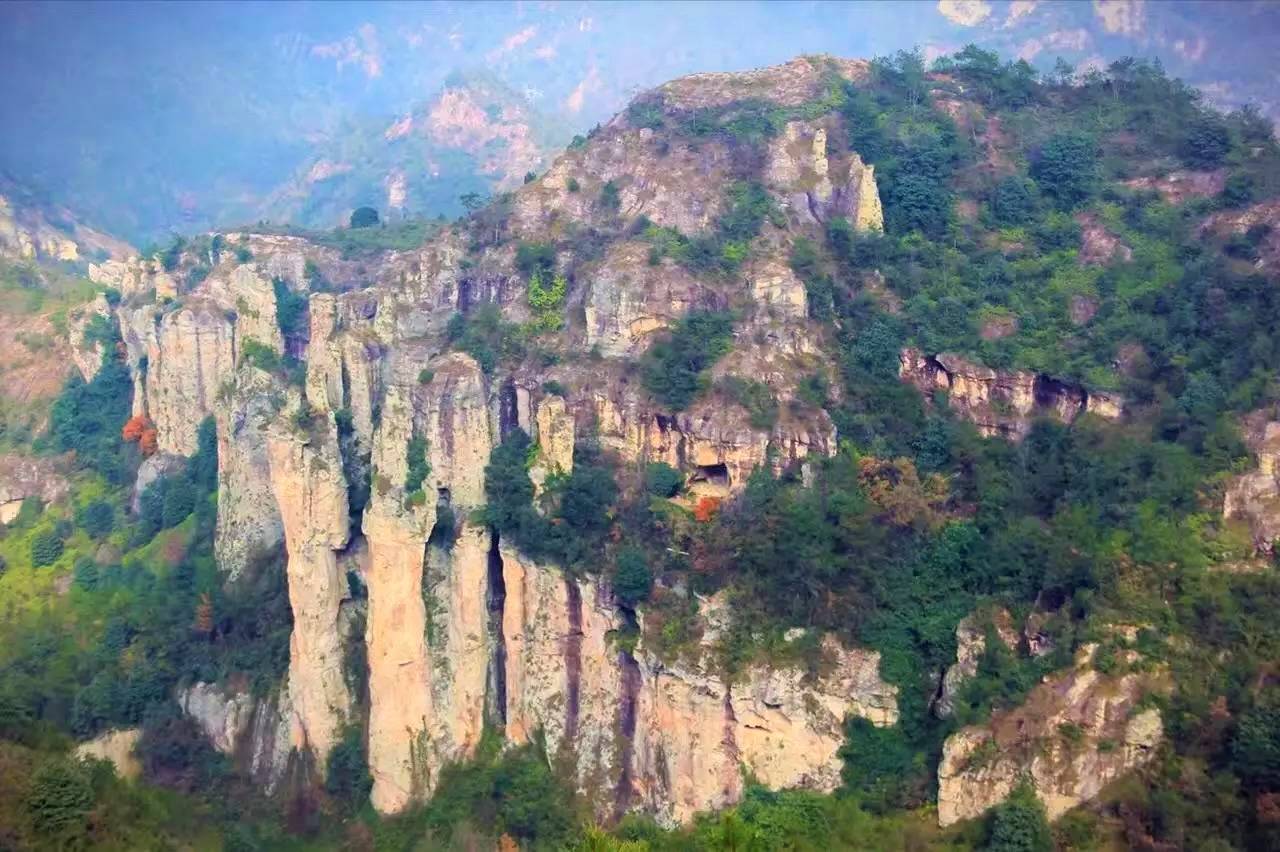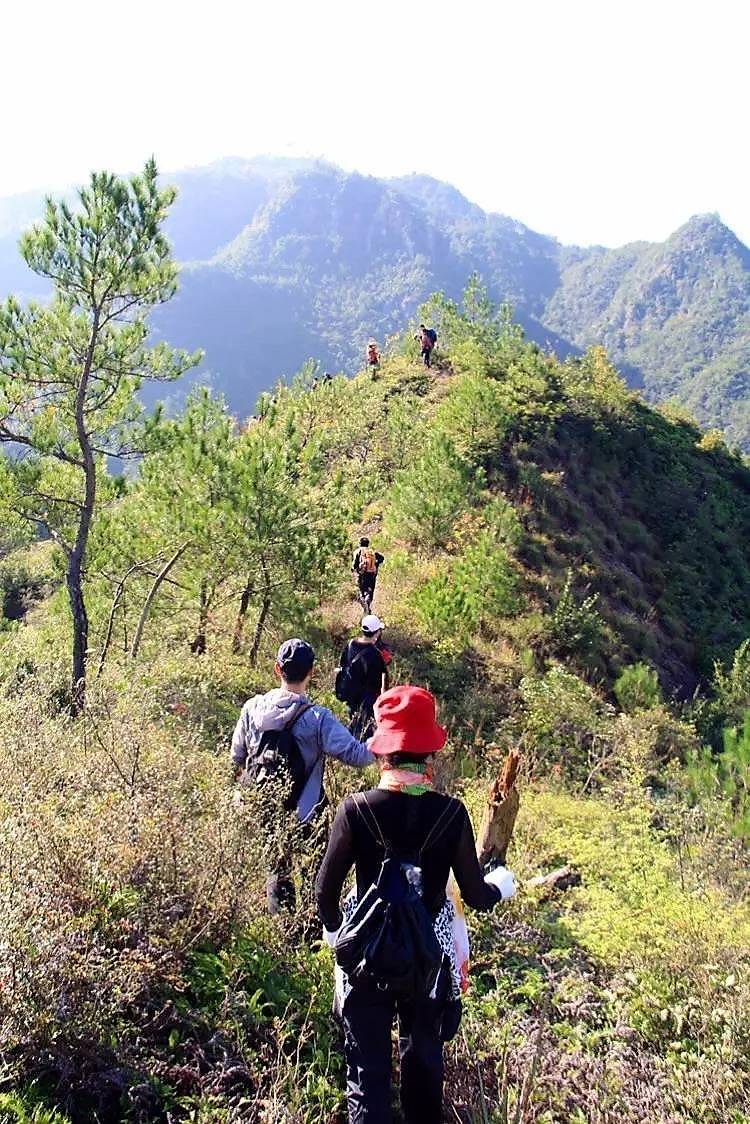 We will doing an awesome trek spanning 9 peaks...
…experiencing the autumn in the mountains...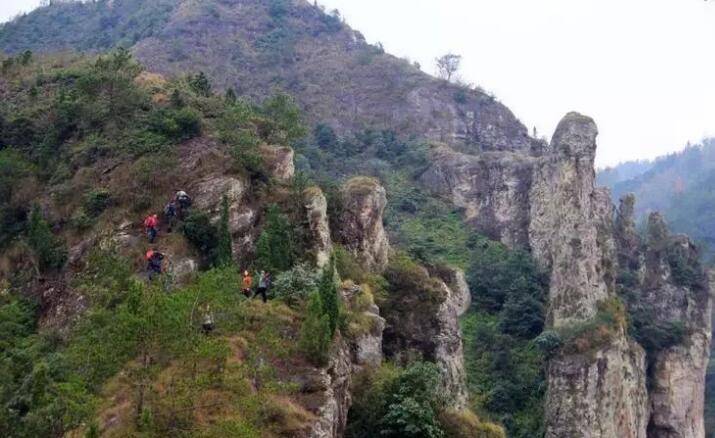 ..and more!!!

Dates: October 3-6 ( Wednesday to Saturday over the October Holiday)
Trekking Route [ + altitude]:
Fengyang North Peak [1828 m] → Fengyang Mountain [1848 m] →  Huangmao Peak [1929 m] → Huangmao South Peak [1917 m] → Huangfeng Yang Peak [1854 m] → Shaoxiang Peak [1832 m] → Heaven Mountain [1811 m] → Great Heaven Mountain [1822 m] → Baishan Zu Peak [1856 m]
Day 1 - Wednesday, October 3
15:32 – Catch our train to Lishui (丽水)
18:14 – Arrive in Lishui and hop on the bus to Renkeng village (166.5 km)
21:00 – Arrive at the village and check into our guest house
Accommodation: Dorm in Guesthouse

Meals: Midnight snack (noodles)
Day 2 – Thursday, October 4
5 peaks - 27 km - 8~9 hours
06:00 – Local specialty breakfast
07:00 – Head over our starting point
08:00 – Start our awesome trek, along streams, through pine trees, over bridges, by forests, and farms
11:00 – Arrive at the first peak - Fengyang North Peak and check out some beautiful views
12:00 – Reach the second peak - Fengyang Mountain and picnic with your favorite food
13:00 – Third peak, over half way there! - Huang Mao Peak
14:00 – Time for the fourth peak - Huang Mao South Peak
15:00 – Conquer the fifth peak and final peak for the day - Huangfeng Yang Peak
15:30 – Continue trekking over to Malian Dai Village where we will spend the night
16:00 – Check into our guesthouse
18:00 – Local specialty dinner
Accommodatio

n: Dorm in Guesthouse

Meals: Breakfast, Dinner
Day 3 – Friday, October 5
3 peaks - 22 km - 8~9 hours
06:00 – Local specialty breakfast
07:00 – Continue our trek
10:00 – Arrive at the sixth peak - Shaoxiang Peak
12:00 – Reach the seventh peak- Heaven Mountain and have our picnic lunch
14:00 – Eighth peak - Great Heaven Mountain
15:00 – Go downhill and head to the source of the Oujiang River
16:00 – Check in to our guesthouse in Nanxi Village
18:00 – Local specialty dinner
Accommodation:

Dorm in Guesthouse

Meals: Breakfast, Dinner
Day 4 – Saturday, October 6
1 peak - 17 km - 6~7 hours
06:00 – Local specialty breakfast
07:00 – Set out on the last part of our trek
12:00 – Arrive at the final peak of our journey - Baishan Zu Peak, check out sea of clouds and have a picnic lunch
13:00 – Head down the mountain to our destination
14:00 – Hop on the bus to Lishui Railway Station (185.5 km)
17:00 – Catch our train back home
Accommodation: n/a

Meals: Breakfast
Click "more info" for important details about this trip