---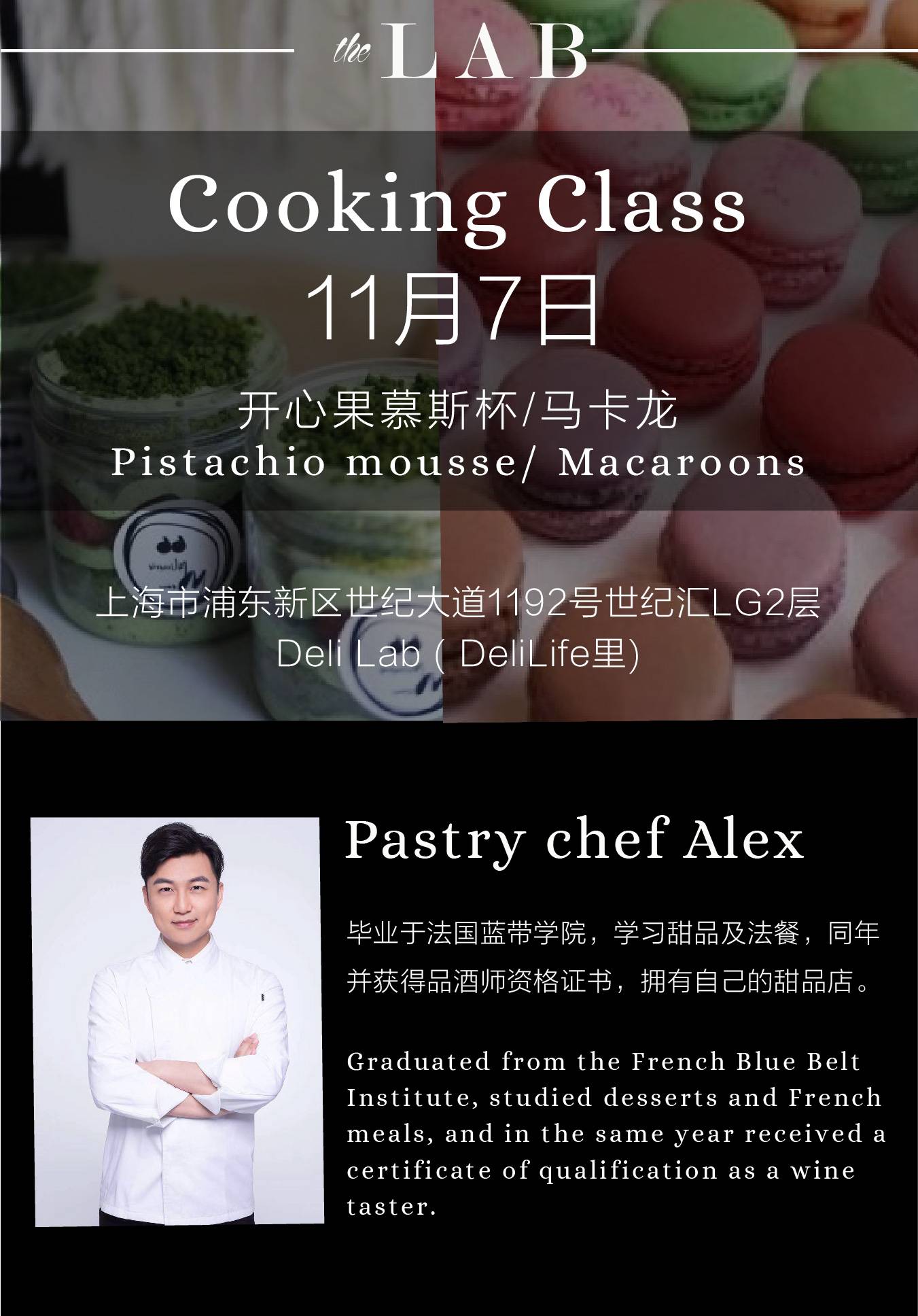 7th Nov. (Thu.) @ 14:00 Pistachio mousse/ Macaroons
Price: ¥388
Chef: Alex
Learn these two dishes and let you choose as a snack for your guests. These two dishes are simple to operate, and they are full of fun.
---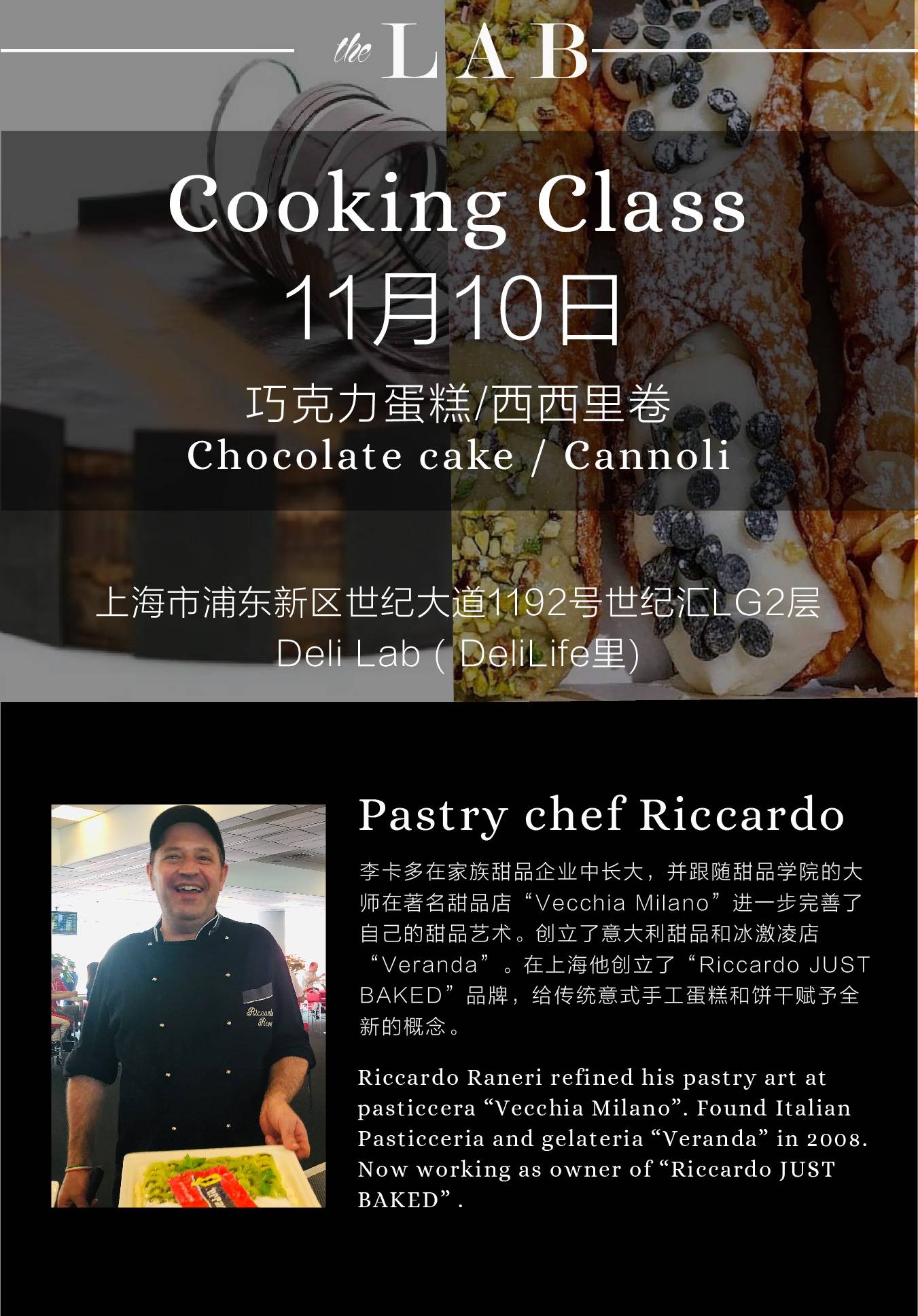 10th Nov. (Sun.) @ 11:00 Chocolate cake & Cannoli
Price: ¥388
Chef: Riccardo
Chocolate cake and Cannoli are both famous desserts .Especially Cannoli is the most classic dessert from Sicily, Italy. The inside is filled with ricotta cheese and the outside is pastry. And in this class, you will learn how to make these two desserts.Come and enjoy!
---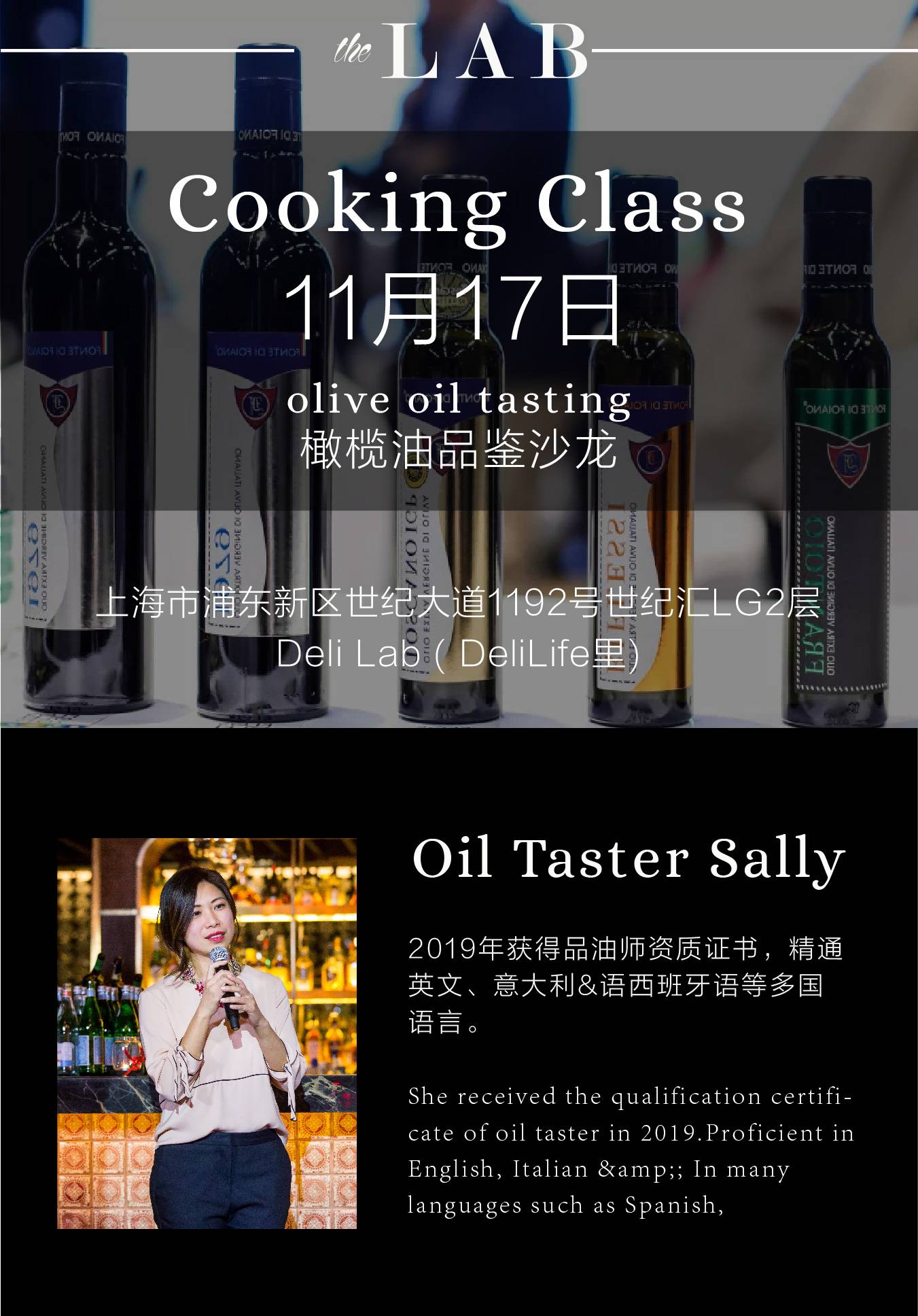 17th Nov. (Sun.) @ 11:00 olive oil tasting
Price: ¥150
Oil Taster: Sally
Every one known olive oil is as liquid gold, its nutritional value very high. But do you really know about olive oil? and how to choose the right olive oil for you? THE LAB first launched and introduced the olive oil tasting salon course. Sally as an oil taster and take everyone in-depth understanding Health benefits of high-quality olive oil how good for health, how olive oil is helpful to the body, and how to taste(select) good olive oil
---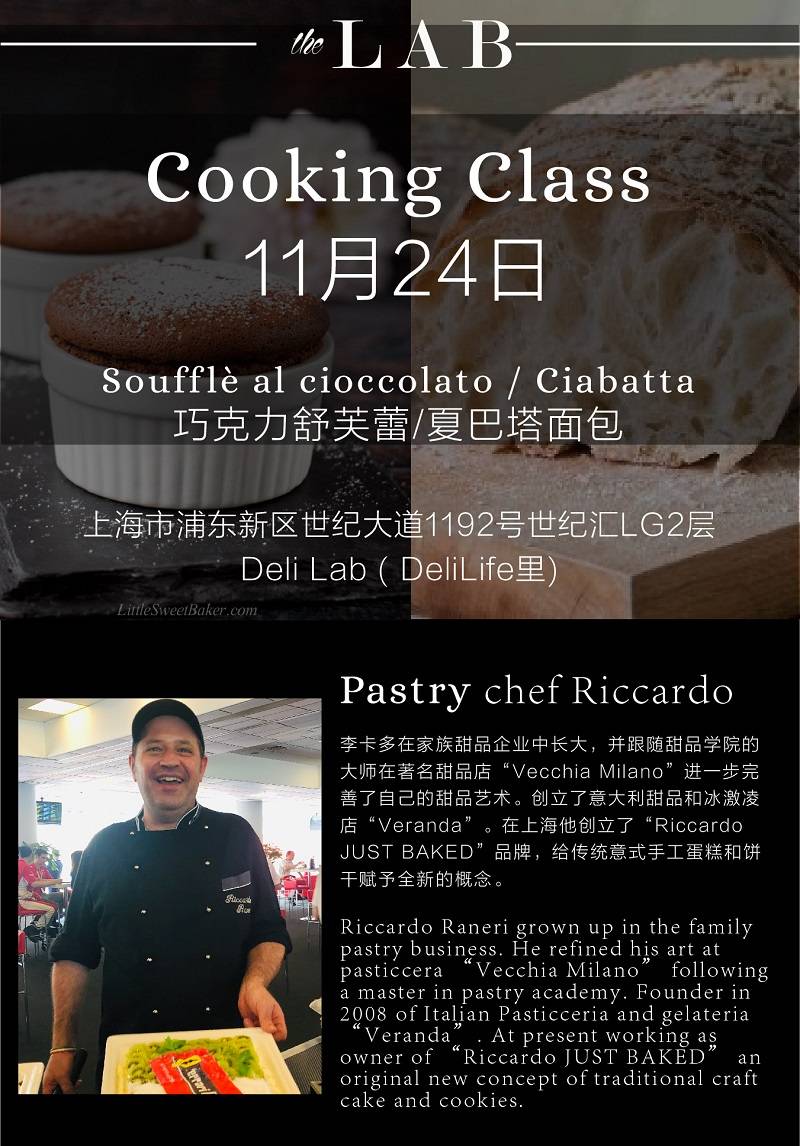 24th Nov. (Sun.) @ 11:00 Soufflè al cioccolato & ciabatta
Price: ¥388
Chef: Riccardo
Come to make your own chocolate souffle and ciabatta,the representative bread of Italy!Here you will learn the secret of the soufflé and become a better baker!
---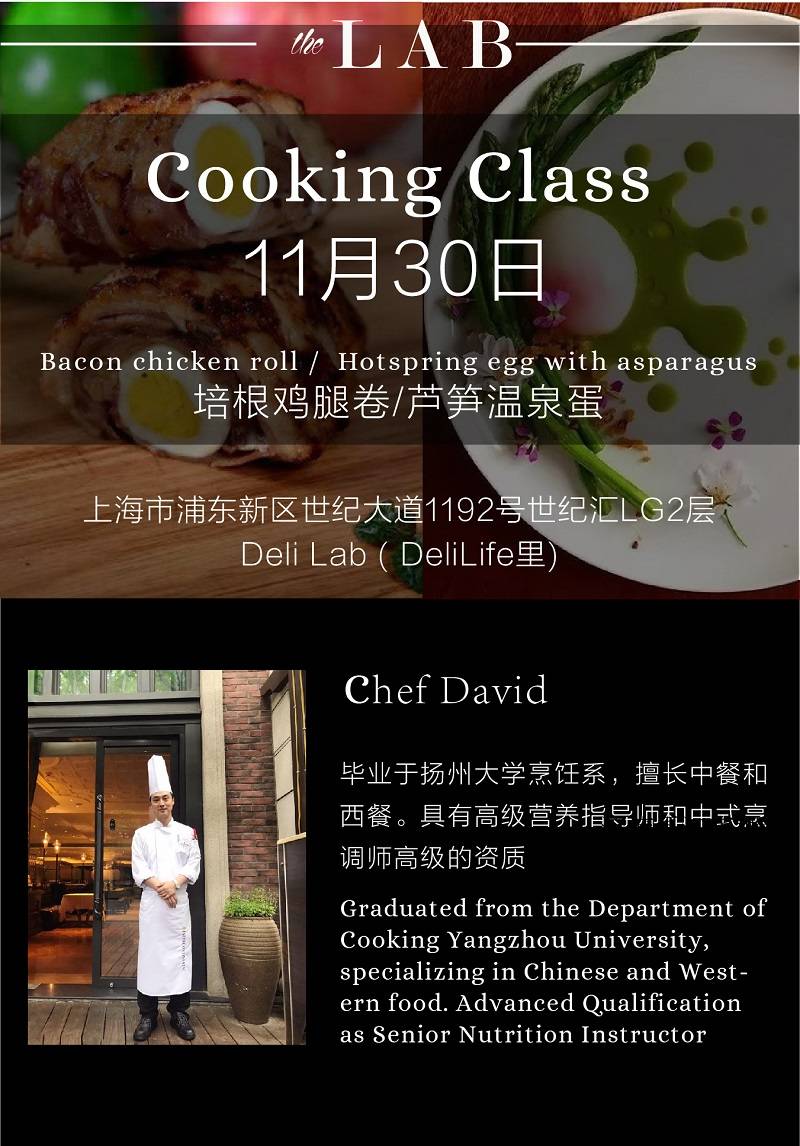 30th Nov. (Sat.) @ 11:00 Bacon chicken roll / Hotspring egg with asparagus
Price: ¥388
Chef: David
Today our Chinese chef will teach you how to make bacon chicken roll / hotspring egg with asparagus dishes ,Bring home the fine dining in the restaurant.and show off in your family day!