👉 Paper Ticket Delivery
👉 Each Attendee Requires a Ticket
👉 No Cancellation
---
Collaborated by Chinese and foreign choreographers, two works in one show
The encounter of Chinese and Israeli cultures
First half "I See You Through Covered Eyes" is inspired by the image of the classical mystery "Flowers in the Mirror"
You can see the truth of humanity in a fantasy world with your eyes covered
Second half "DU-K" is directed by Israeli artist based on the Terra Cotta Warriors
From the Wailing Wall to the Great Wall, the artist explores the similarity and differences between cultures with dancing language
【Introduction】
First half | "I See You Through Covered Eyes"
Choreographer / Zhan Li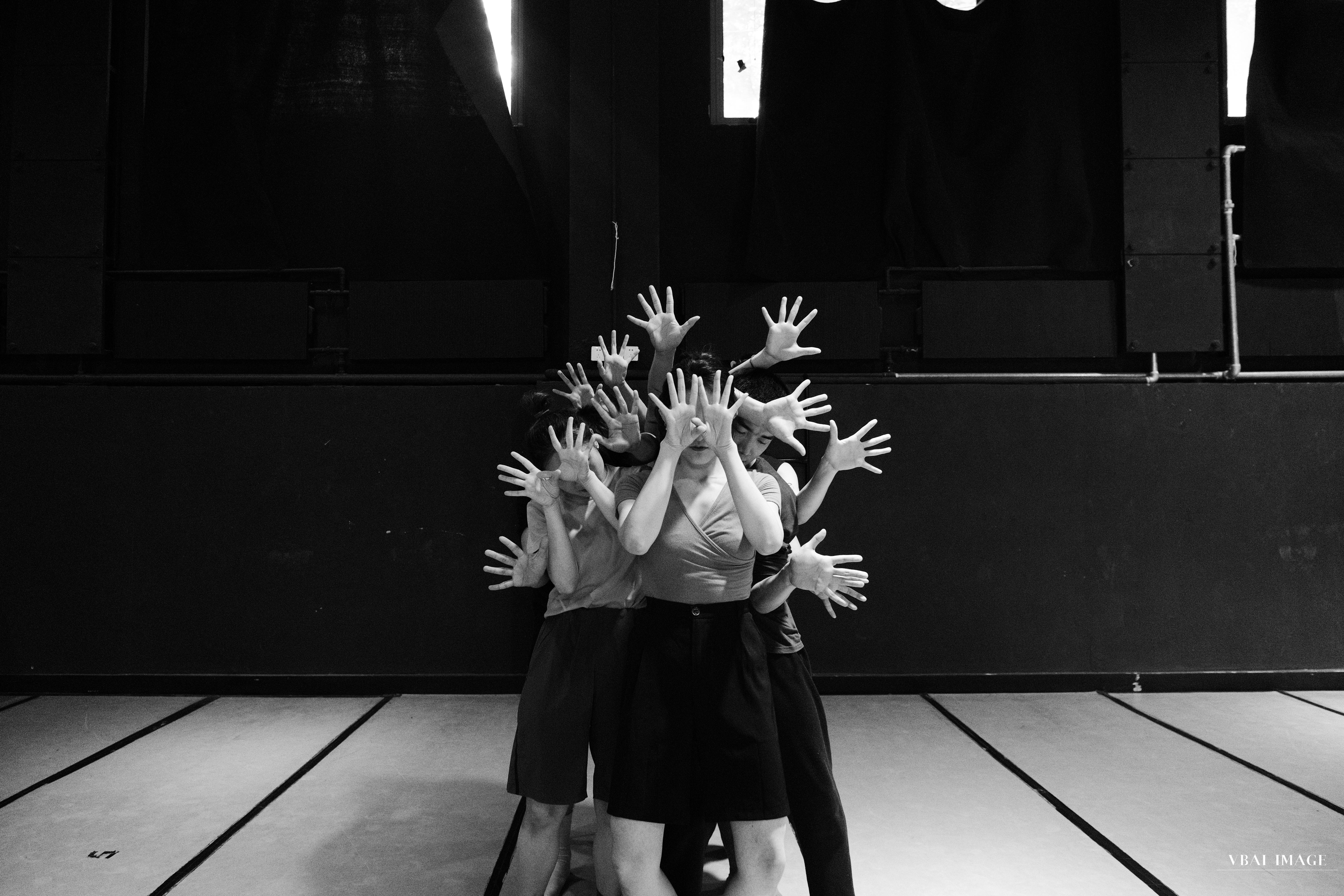 Influence by super-realism art, the choreographer loves to look for unusual dancing languages, hoping to use the abnormal logic to find the uncertainty, fragility, love, tolerance and truth in people. The choreographer uses an exaggerated art form to invite the audience to think: What do you see when your eyes are covered? Lust? Fear? Is the world more fake or more real?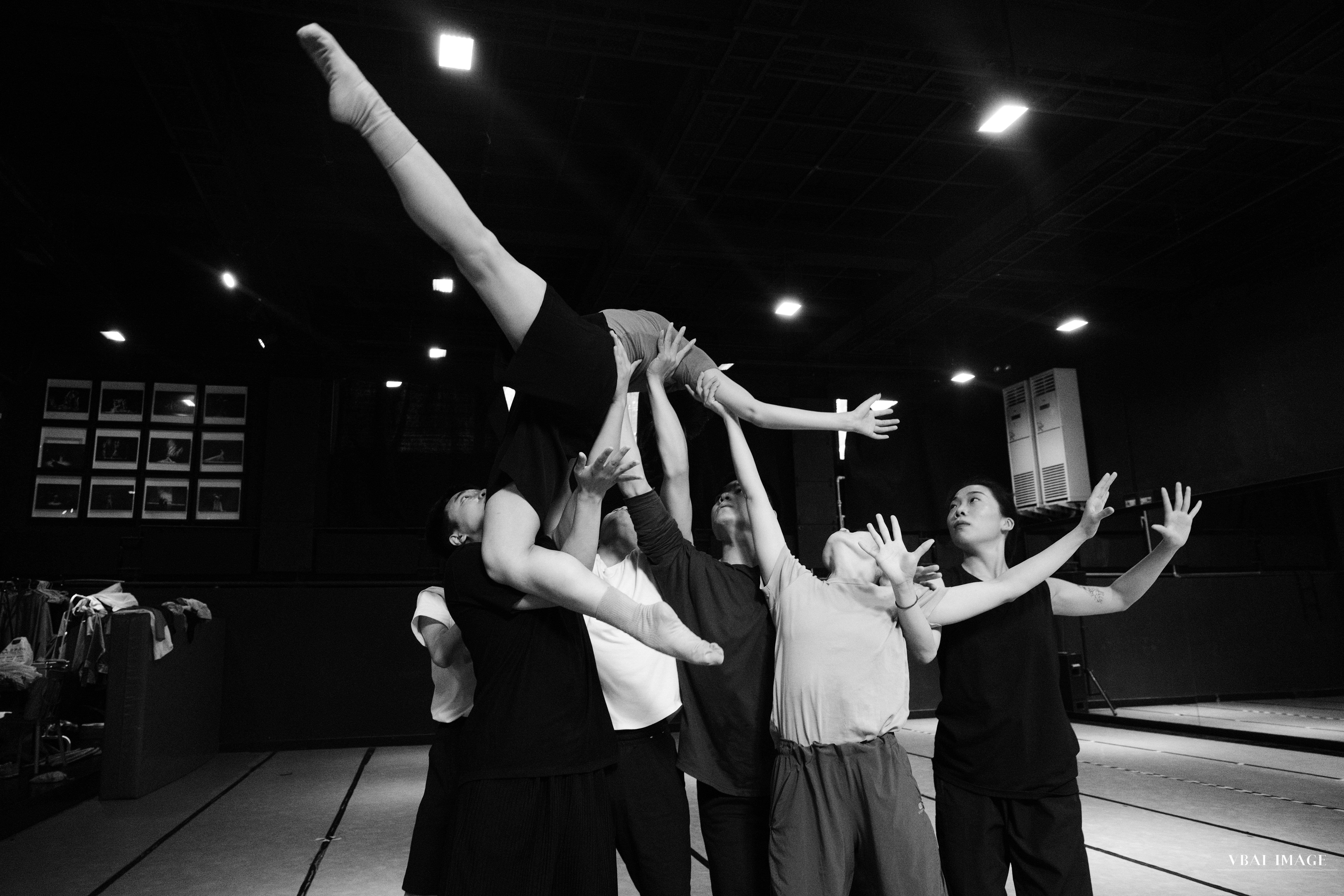 The creature created by the choreographer exists in an alternative world which is the strangest, most illusional, but also deepest and authentic. It can only be seen with your eyes covered. The "You" in the world have many definitions. It was lured by this unknown world; it established a new contact with something uncertain. Then it went deeper to an illusional yet true status. It is your own imagination. It is the gap between what you want and what you get. It is a theory differentiated by imagination and reality. It is a territory where logic and reality conflict, it is a mirror reflects your heart.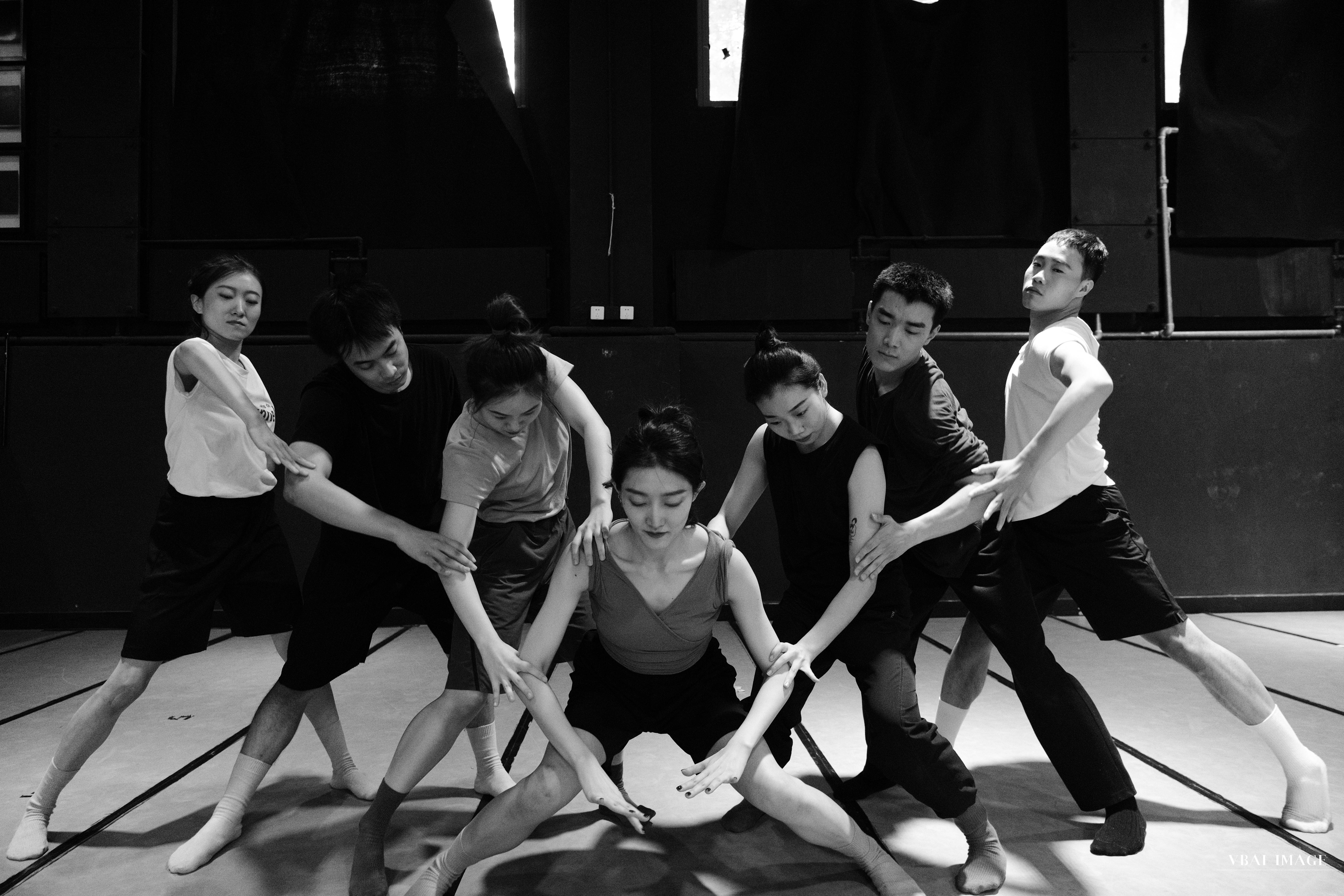 Second half | "DU-K"
Choreographer / Eyal Dadon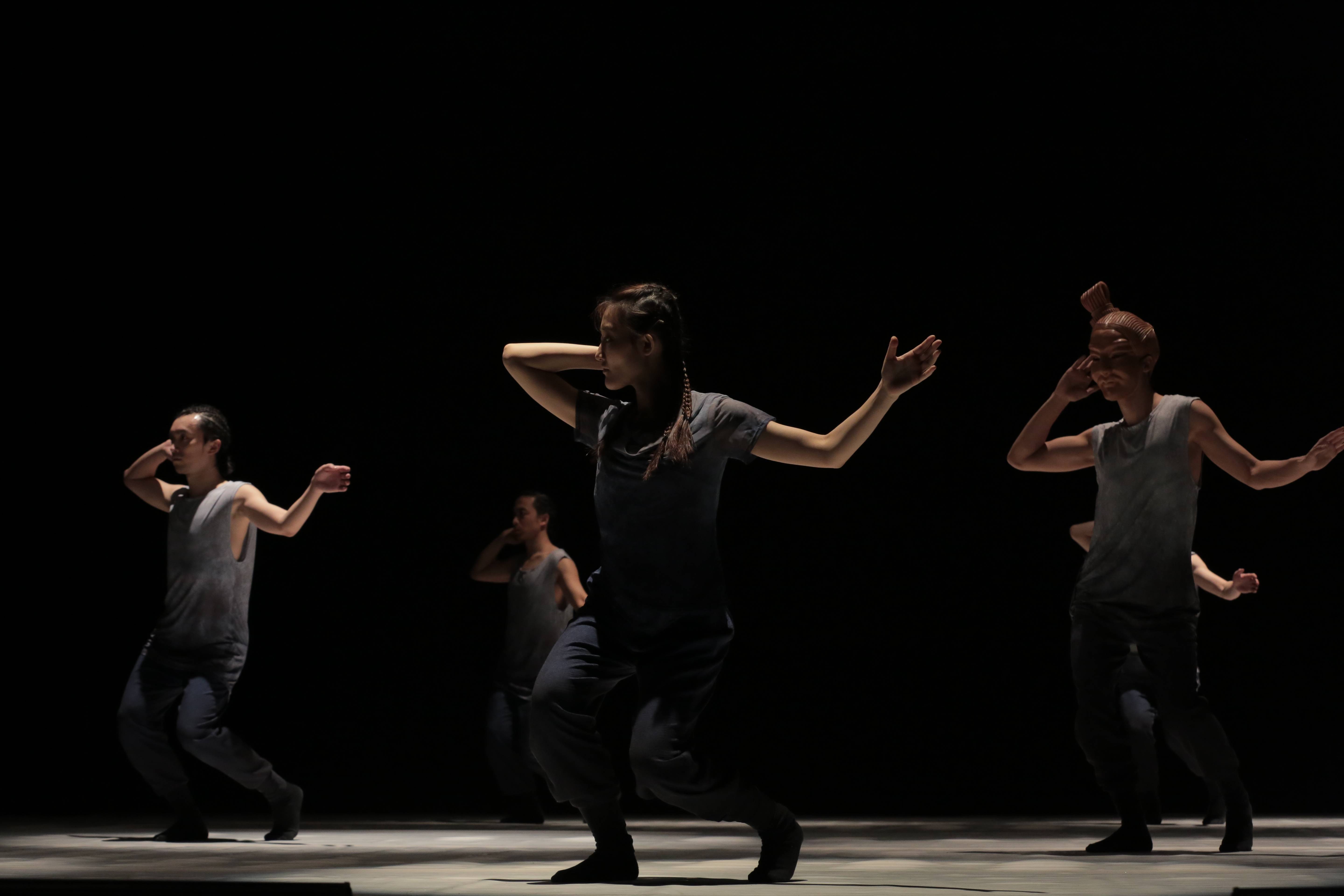 <DU-K> is a collaborative composition by a team of Chinese and Israeli artists. The masks worn represent four thousand terracotta warriors who were buried in the ground. The meaning of the word DU-K / D-K is from the Hebrew language, a short cut for: co-existence or DU - KIUM.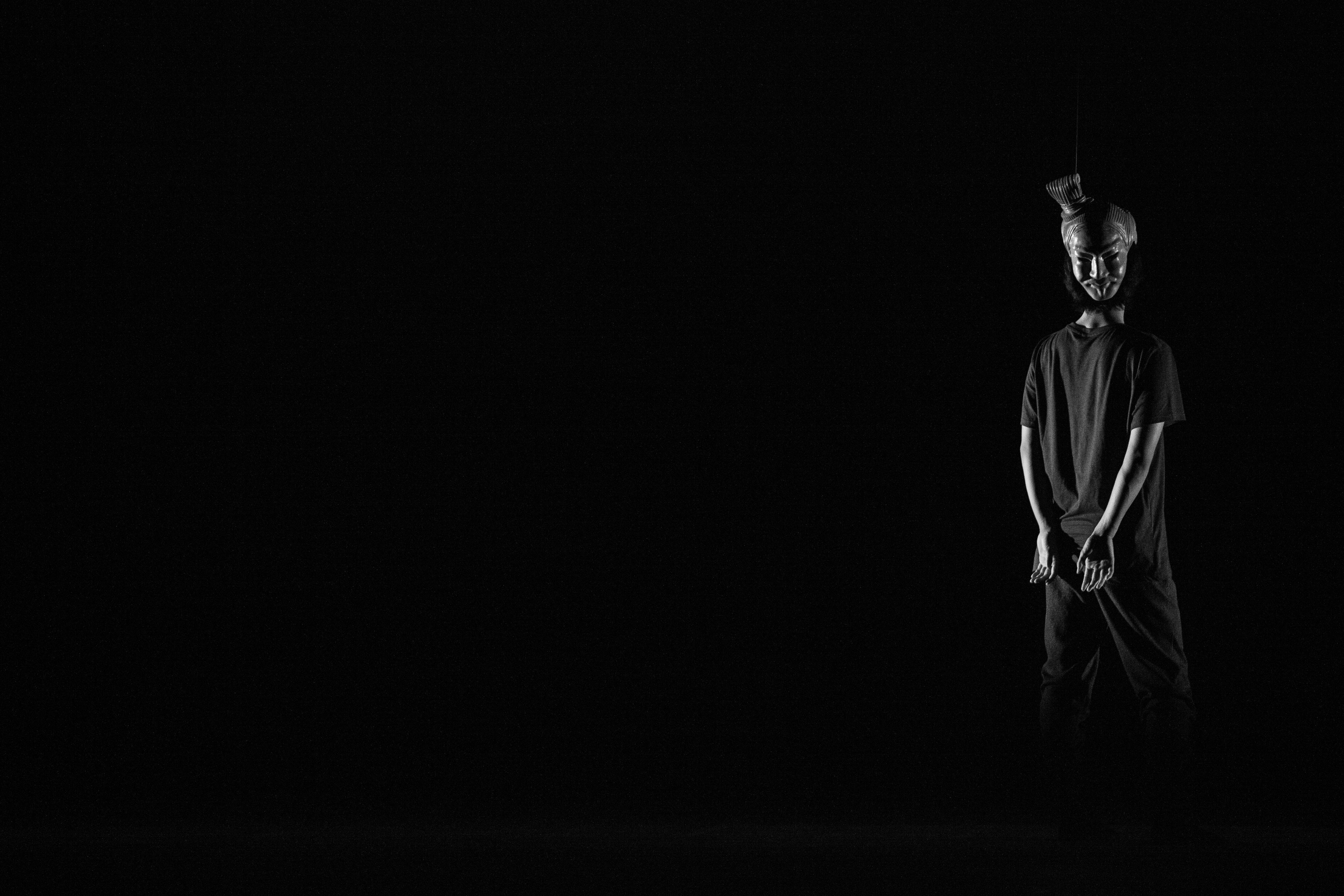 The work mainly demonstrates the commonality between different cultures, as well as, the differences in our habits and education. With this, we can more clearly recognize that we are different yet the same.
Once the terracotta warriors cast off the masks, they are all like a completely different wandering souls. In the flickering and moving of the body, that's seem a kind of seeking the battle and the liberation between their souls and bodies.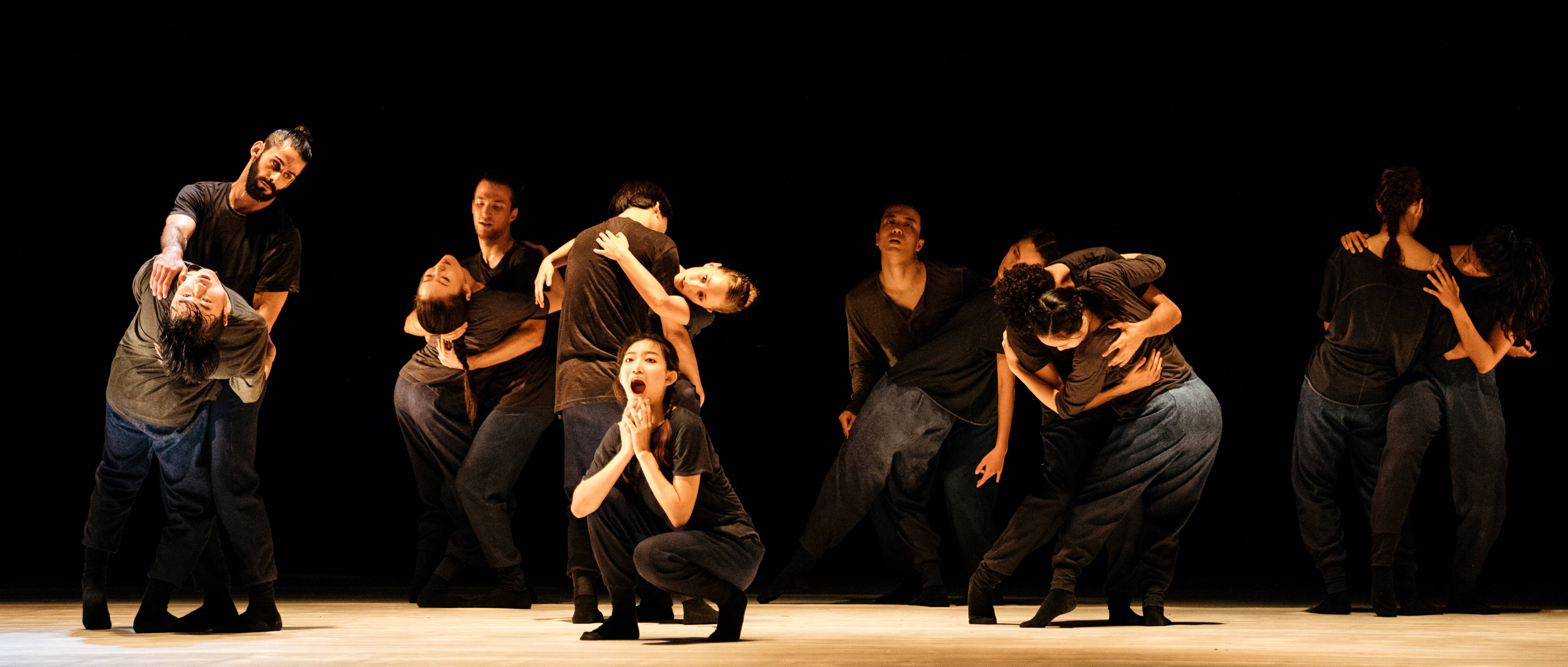 【Creative staff】
First half | "I See You Through Covered Eyes"
Choreographer: Zhan Li
Dancers: Tang Yupei, Han Lina, Zhao Jin, Mao Ying, He Jiajun, Zheng Yalin, HanYu
Music:Ran Bagno, Adam Crawley, Susanne Chopin
Music: edited by Zhan Li
Art Director:Chao Ke
Technical director: Qi Yujie
Visual Director: Vbai Image
Costume Designer: Yan Xiao
Produced by BEIJING 9 Contemporary Dance Theatre
Second half | "DU-K"
Scheme: Zhao Xiaoqiang, Luo Xiaoying
Consultant: Chao Ke
Choreography & Concept: Eyal Dadon
Dancers: Zhan Li, Tang Yupei, Han Lina, Zhao Jin, Mao Ying, He Jiajun, Zheng Yalin, Li Shuai
Assistant Choreographers: Tamar Barlev, Xiao Lijuan, Zhan Li
Music: Tomer Salem & Nissim Gutman
Light Designer: Qi Yujie
Costume Designer: Mo Ran
Co-producers: SHAANXI WENYI CULTURE DEVELOPMENT CO. LTD, Beijing 9 Contemporary Dance Theater, SOL Dance Company
Choreographer / Zhan Li
In 2010, Li received her B.A degree from the Department of Dance of Nanjing Art Institute, China. In 2013, Li graduated with a M.F.A degree from the Department of Modern Dance of University of Utah, USA. As a choreographer, Li's graduation work has been presented University of Utah to perform in 2013 ACDFA, and selected in to the final Gala concert. She also received the first annual Jon Scovile/ Tandy Beal Award, for the ability to think wildly outside the box in regards to her art works. After gradate school, she has been selected by the Mare Nostrum Elements Emerging Choreographer series 2013 in New York, presented her work "The Cover" at LPAC (NYC). She attended the Gaga Intensive class in both to Batsheva Dance Company, Isreal and New York. As a performer, she has had the pleasure of working with artists like Elena Demyanenko (NYC), Andrea Miller (NYC), Stephen Kaster, Sharee Lane, etc. In 2014, She moved back to China, joined Houying Dance Theatre, performed the works "TUTU" and "Floating", etc. worldwide. In 2016, she joined the Beijing 9 Contemporary Dance Theatre, performed work "Trans la valo", "In the name of rose " and "R.E.M a Dream Sequence". In 2016, she choreographed a 50mins original work "FUME" supported by the 9CDT.
Choreographer / Eyal Dadon
Eyal Dadon, the artistic director of the company is teaching and developing his dance language since 2009, by combining improvisation, floor work, dynamic change of texture and the impact of it on our minds and movement.
Dadon got invited to lead his workshops around the world and to many dance companies:
Kibbutz Contemporary Dance Company, BDDC Moscow, Stanislavsky Opera Ballet, Jerusalem Dance Theater, Hannover, Bern, Xie Xin Dance Theater China, Chang Dance Theater Taiwan, Taipei University of arts, Seminar Dance University in Israel Tel Aviv and Be'er Sheva and many more.
Dadon is still researching about different ways to connect our mind in the present moment of moving, to the inside and outside of the space and time, to be aware to the reflection of ourselve.
Introduction of 9CDT
Beijing 9 Contemporary Dance Theatre (9CDT) is established in 2010. As one of the leading professional contemporary dance company based in Beijing, with its own theater.The mission of the 9CDT is to express their aesthetic diversity trough each creative artwork. 9CDT possesses the wide vision and open-mind, in order to embrace different ideas, conceptions and philosophies world widely. To this day, 9CDT has created more than ten performance pieces from the choreographer nationally and internationally.
9CDT has not only launched a program aimed to support young dancers,but actively participated in numerous international production projects and dance festivals in Holland, Macedonia, Israel, Algeria and other countries.
Since 2015, 9CDT established The New Dance Festival and invited more than 30 international dance groups including Compagnie Marie Chouinard to perform. Today,the Festival has become one of the most significant annual art events in China.
【YOUTH INCUBATION PLATFORM】
Shanghai International Dance Center Theater Youth Incubation Platform (hereinafter referred to as "youth incubation platform") is platform for young dance artists in China who have room for growth and development to communicate and display, sponsored and established by the Shanghai International Dance Center Theater. It provides creative resources, funding, publicity and exchange and learning opportunities for outstanding young dancers, promoting development and catalyzing innovation. It provides a new window for Chinese original dance works to go out of the country and into the world.