A tale of hysteria, intolerance, suspicion, lies and deceit, of reputation, jealousy and justice.
A tale of a religious, insulated Puritanical society and the infamous Salem witch-hunts.
A tale that was told as an attack on the Communist 'witch-hunt' of mid-20th century US.
A tale that resonates with other tales across the world till today.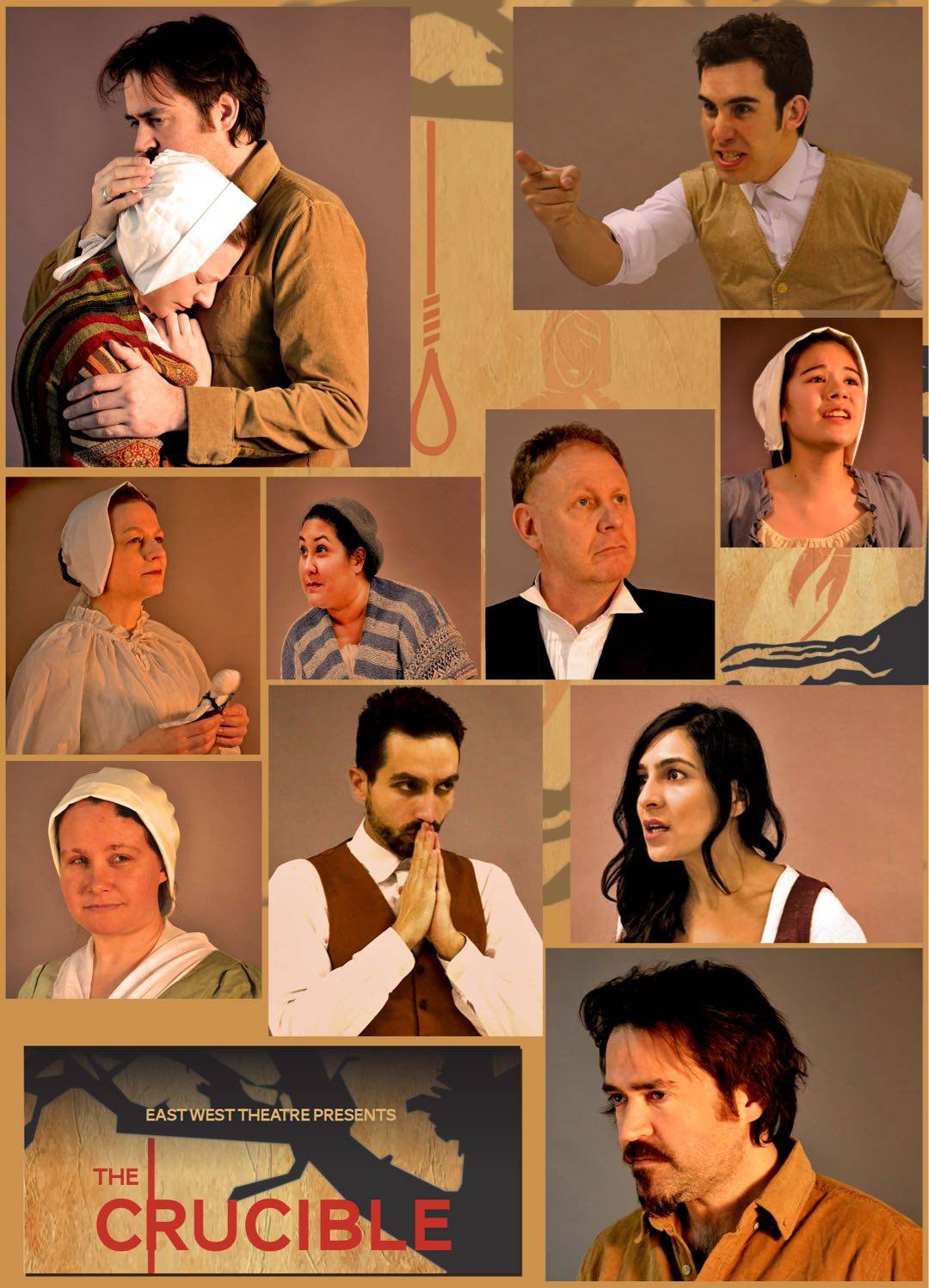 Arthur Miller's timeless classic
The Crucible
East West Theatre invites you to an evening with a masterpiece, brought to life by an ensemble cast of Shanghai's best and brightest.
The year is 1692, the setting, the isolated Massachusetts village of Salem.
Young girls are falling violently ill, victim to hallucinations and seizures, for no apparently decipherable, perhaps not even earthly cause.

In Puritan New England, these unfathomable happenings ignite feverish conversations about the devil and his cohorts and spur fears of witchcraft. It is not long before the air is fraught with accusations of consorting with the devil and casting evil spells. In this atmosphere, the paranoia and suspicion also lead to the unearthing of long-buried secrets and resentments…and Salem begins an alarming descent into a whirlwind of hysteria.

'The Crucible' is a powerful and timeless depiction of how intolerance and hysteria can intersect and tear a community apart.
Will the real cause of the evil be allowed to surface, or will the most dangerous threat to the people of Salem be the community itself?
---
When 'The Crucible', dealing with the Salem witch trials, opened in 1953, it achieved immediate resonance with the America of the time, where the term 'witch-hunt' was virtually synonymous in the public mind with the controversial Congressional investigations under Sen. Joseph McCarthy, in which similar 'witch-hunts' occurred, targeting citizens as Communists. The liberal entertainment industry, of which Miller was a part, was one of the principal preys of these 'witch hunts'.

As a well-known commentator of contemporary issues through his work, Pulitzer Prize winner Arthur Miller was recognised to have a profound understanding of the 'deep essence of the United States'. On its release, 'The Crucible' was widely perceived as a direct attack on McCarthyism, and the parallel between the 1692 witchcraft trials in Salem and the current Congressional hearings as the central theme of the play.

A timeless classic, 'The Crucible' has over the years found resonance with several issues across countries and cultures, and remained relevant.

It is still one of the most-performed theatrical works around the world.