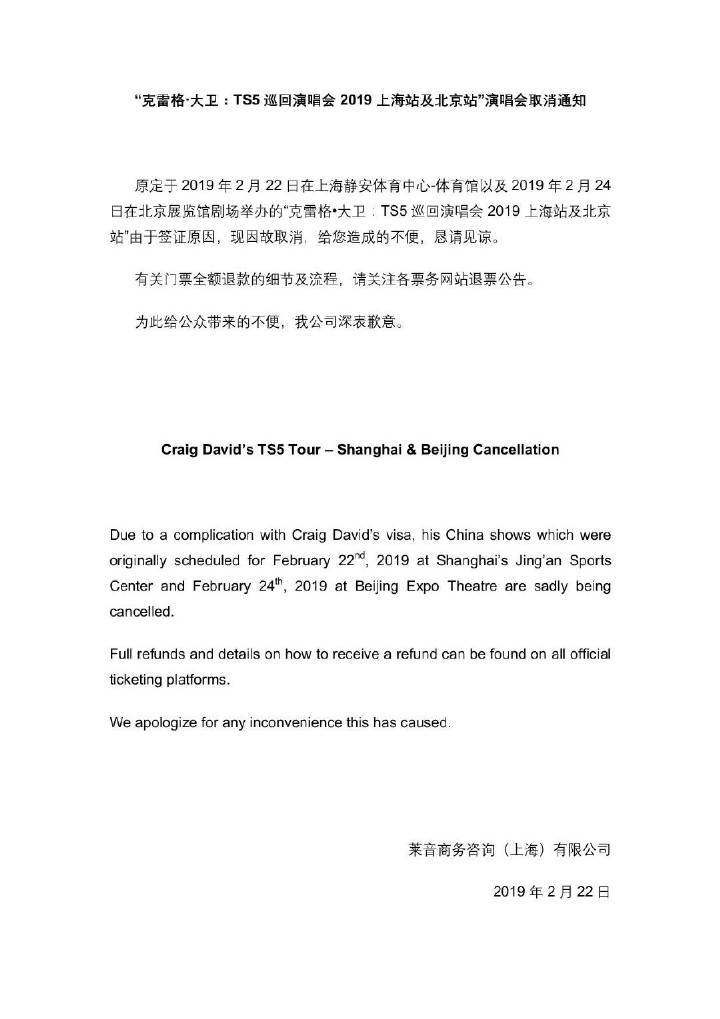 MULTI GRAMMY-NOMINATED U.K. POP STAR CRAIG DAVID BRINGS HIS TS5 TOUR TO SHANGHAI
2019 LIVE IN SHANGHAI
The multi Grammy-nominated U.K. pop star Craig David will bring his TS5 Tour to Shanghai on 22 February, 2019 at Jing'an Sports Center. He has sold 15 million albums worldwide and his single '7 Days' was in Top 10 Billboard.
ABOUT CRAIG DAVID
It is 18 years since his debut album, the critically acclaimed 'Born To Do It', was at Number 1 all over the world, selling 1.5 million copies in the United States alone and spawning Billboard Chart Hits '7 Days', 'Fill Me In' and 'Walking Away'.
In 2016 his latest album, 'Following My Intuition' stormed straight to the top spot in the UK Official Albums Chart, and was in the top 10 chart in over 30 countries. A headline UK arena tour followed and sold-out in seconds. With 4.5 million single sales and 290 million single streams in the last year alone – this is the most talked about return to music in decades!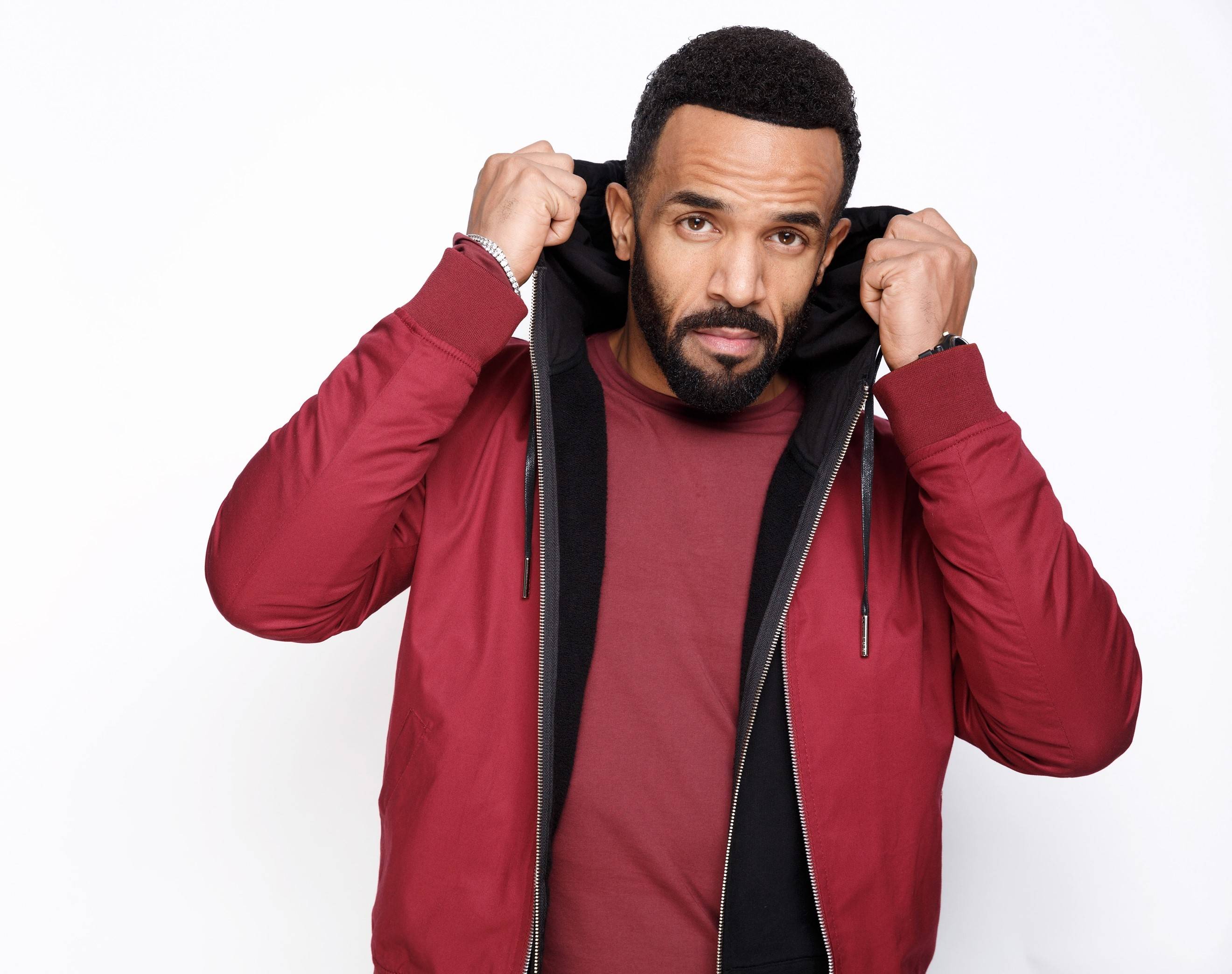 He returns this summer to the iconic Ibiza Rocks for another landmark 12-week residency with his world-renowned DJ show TS5. In the US this year, Craig brought TS5 to huge sold out shows across the country including New York, Los Angeles, Washington, San Francisco and Toronto as the TS5 movement continues to catch fire.
With his single 'I Know You' featuring Bastille becoming a top 5 hit in the UK charts and his recent album 'The Time Is Now' reaching number 2, it would be an understatement to say that the last year has been anything short of monumental for Craig.
ABOUT LIVE NATION LTD
Live Nation Entertainment (NYSE: LYV) is the world's leading live entertainment company comprised of four market leaders: Ticketmaster, Live Nation Concerts, Live Nation Media & Sponsorship and Artist Nation Management. Live Nation currently operates across 10 countries and regions in Asia including China, Hong Kong, Indonesia, Japan, Malaysia, Philippines, Singapore, South Korea, Taiwan and Thailand.