Cloud 9 at Grand Hyatt Shanghai has launched its first Tapas Menu on 8 May 2019, featuring an array of traditional and innovative dishes using fresh ingredients that include seafood, making it an ideal venue for a family or friendly gathering for lunch and dinner.
With spellbinding views over the city from the 87th floor, Cloud 9 is pleased to introduce a variety of tapas selections, ranging from the chilled to the hot, from the garden to the sea and from the grilled to the sweetness. Highlight dishes include Iberico ham, Cheese platter, Oyster with serrano ham and lemon
mignonette, Scallop ceviche with chili, Icelandic codfish with roasted pepper crab parcels, New Zealand king salmon with mushroom cannelloni and seafood paella. Do not miss out the newly crafted desserts such as Almond quenelle with chocolate or Churros con chocolate.
Visit Shanghai's first sky bar and lounge, offering a unique and exotic Shanghai experience.
Come experience fascinating views and thrilling Spanish specialties that will leave you amazed.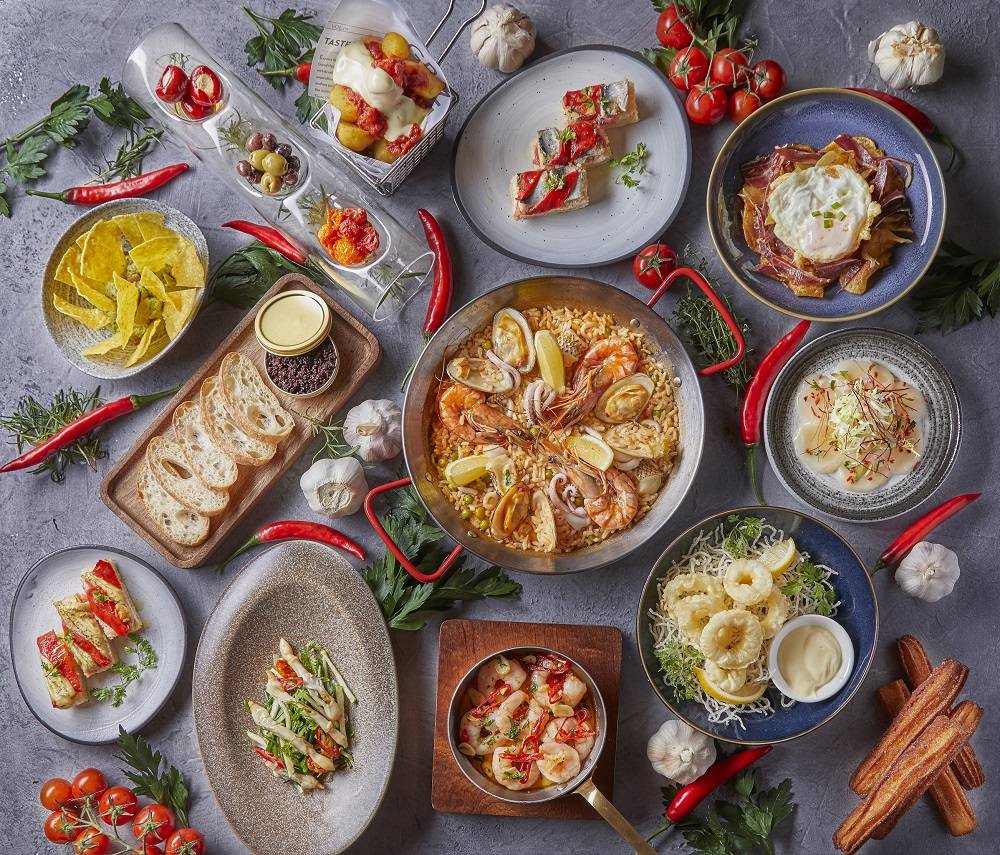 APPETIZER TO SHARE
Cold cuts - Blazquez Iberico Ham,
Chorizo with Manchego, olives

FIRST COURSE
Scallop ceviche with chili, coriander, citrus scent
Or
Clams with salsa verde

MAIN COURSE
Ibérico pork chop, apple marmalade
Or
Australian A3 Wagyu flank steak

DESSERT TO SHARE
Creama Catalána frutas del bosque
Cream catalán, mountain Berry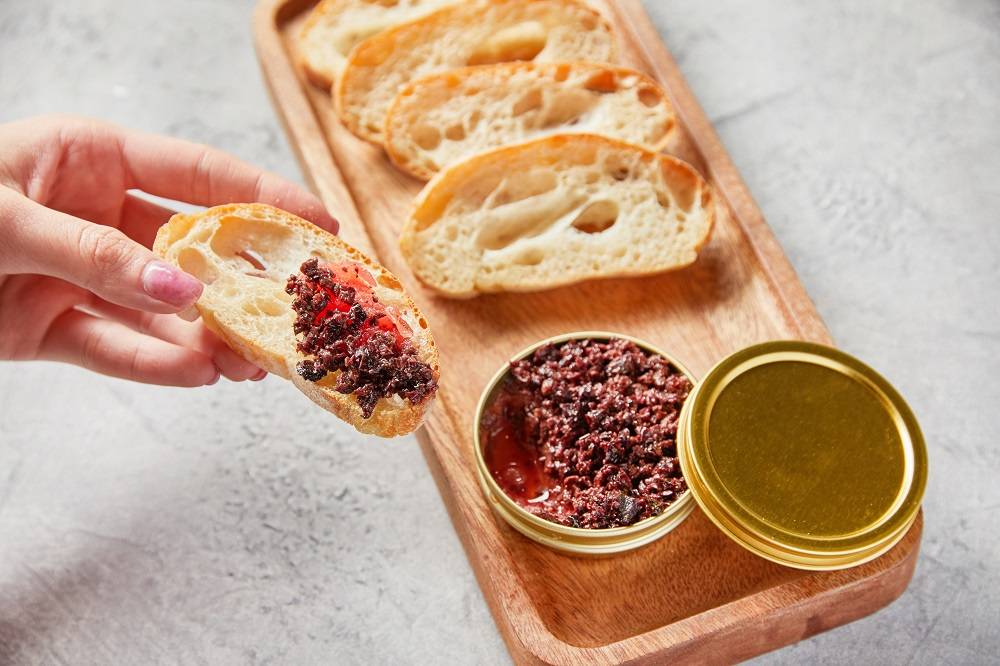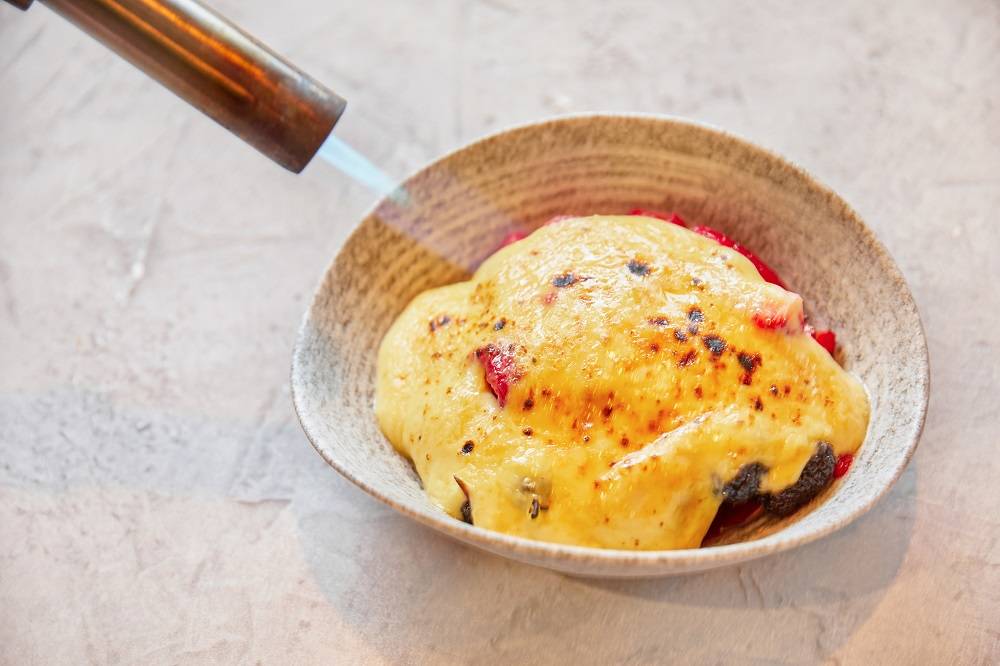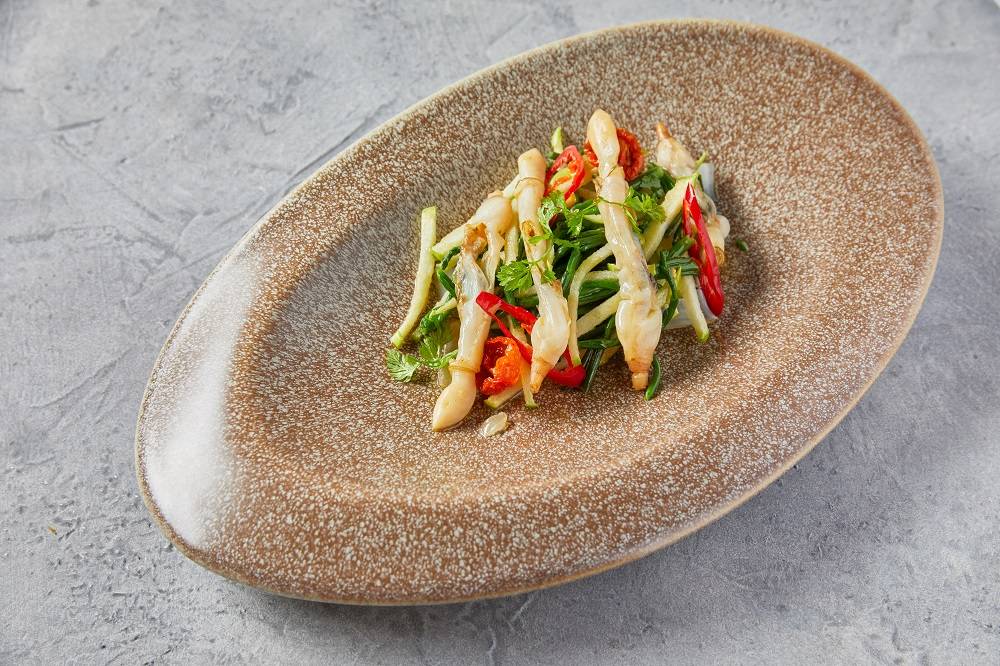 About Cloud 9
At Cloud 9, located at the pinnacle of the Jin Mao Tower in Grand Hyatt Shanghai, guests can relax with specially made cocktails and snacks.
Once dubbed "one of the world's great gathering places" by Newsweek, the bar offers a spectacular 360-degree view of Shanghai from the 87th floor.
In addition to spectacular night views, Cloud 9 also offers a great collection of champagnes and sparkling wines by the glass, sweet and savory snacks and an assortment of tableside entertainers.
Cloud 9 also features a hideaway mezzanine bar. To reach Cloud 9, take the guest elevator from the hotel's Lobby on the 54th floor to the 86th floor. From there, two dedicated lifts transport guests to the bar above the clouds.