From June 22th to June 26th, NBA All-Star CJ McCollum will be landing in Shanghai for a 5-day basketball training camp.
At the camp, students will receive hands-on coaching personally from CJ McCollum, and through this camp, students will experience the intensity and atmosphere of professional NBA training, learn the importance of teamwork, study modern tactical concepts, basketball strategies and develop an overall understanding of the sport at lightning speed. With professional coaching staff on hand, training will be tailored specifically to each students' needs and development, in turn quickly realizing and unlocking their full potential.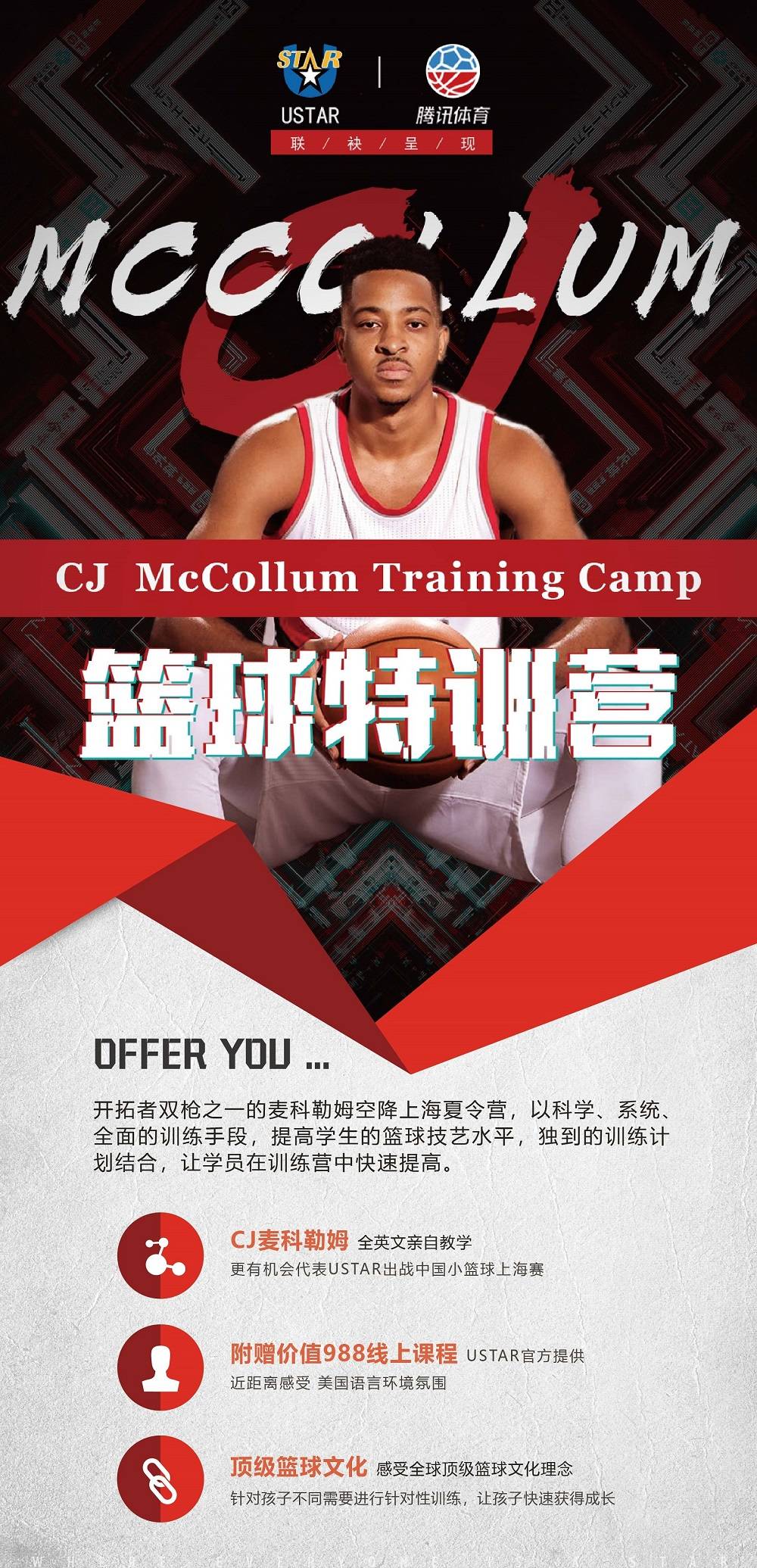 NBA All-Star calibre CJ McCollum is a new age guard capable on both sides of the court who possesses an unstoppable scoring ability. Once scoring 50+ points in just one quarter, he's one of the dynamic backcourt duo from the Portland Trailblazers who strike fear in the hearts of their NBA opponents. In this year's NBA playoffs against the Denver Nuggets, he single-handedly carried the Trailblazers to the Western Conference Finals.
Participants of the Camp will receive:
An opportunity to participate in a Shanghai basketball league;
Access to UStar online classes;
Professional camera team recording their training process and documenting wonderful moments throughout their development;
(Opportunity to receive) NBA Jersey, basketball, and a photo with CJ McCollum.
We look forward to seeing everyone at the training camp!