Let's go… hit all the must see spots in China!!! This incredible 15 day adventure takes you to all the major sites in the country. Check out the spectacular mountain scenery of Yangshuo from a bamboo raft, meet the cute pandas in Chengdu, check out the awesome terracotta warriors in Xian, watch the Shaolin monks get their Kungfu on, soak up some history and camp on the wild Great Wall in Beijing. …and more! This is a jam-packed adventure of a lifetime. Don't leave China without seeing all this!
Weekly Departures!!!

We will be visiting the most beautiful region in China (so famous, it's even on the 20 RMB note!) …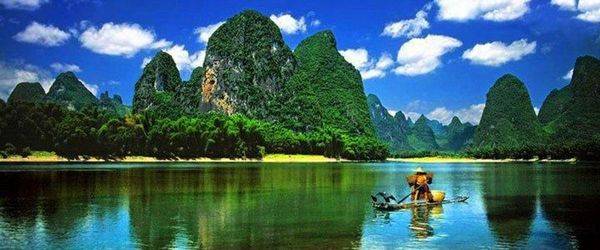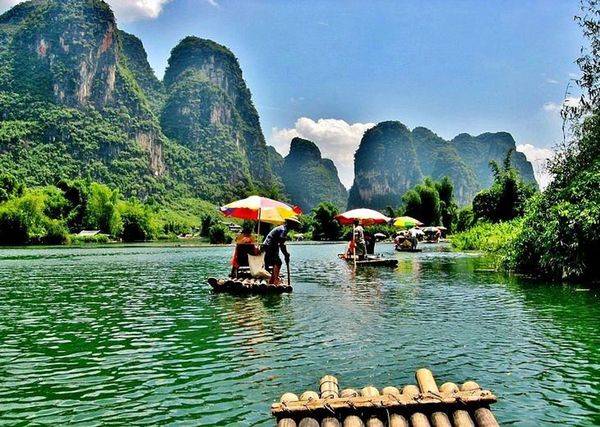 … camping on the Great Wall…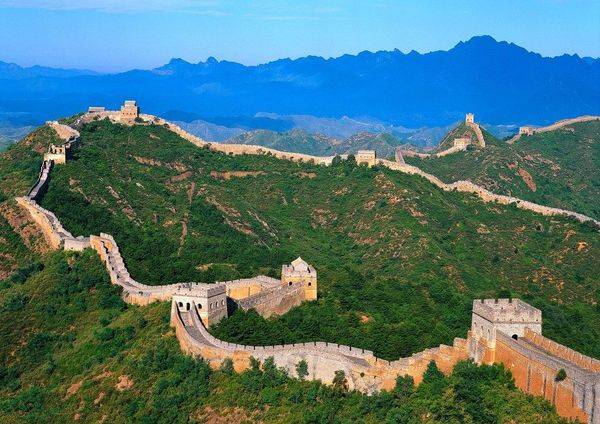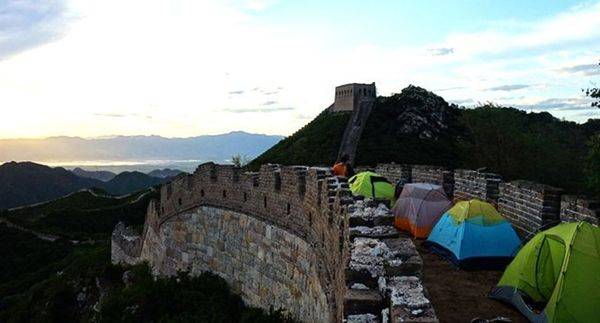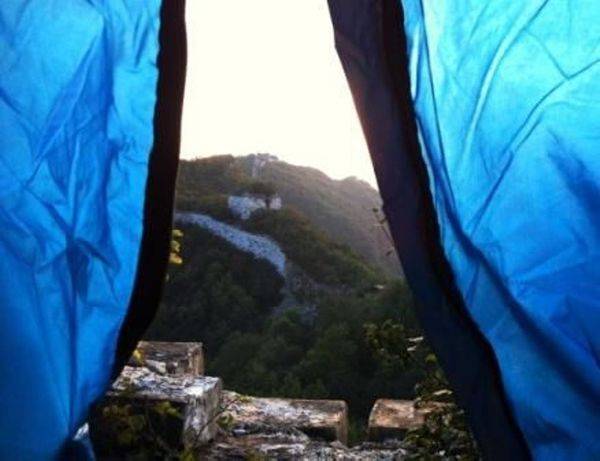 … checking out everyone's favorite, the pandas in Chengdu…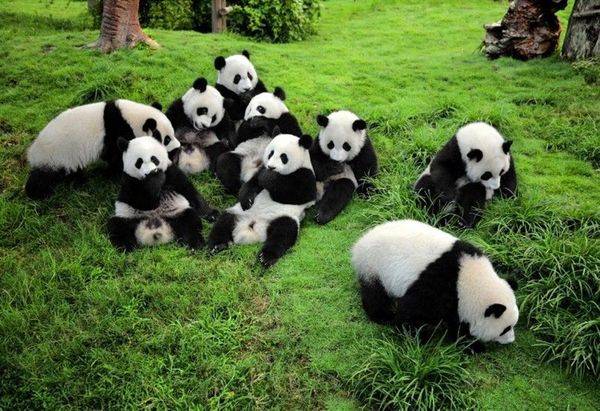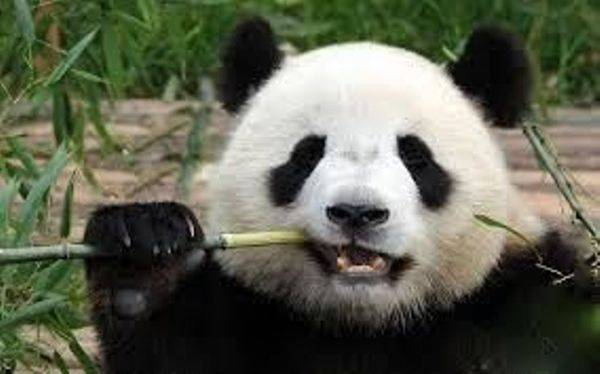 … marveling at Xi'an's Terracotta Warriors…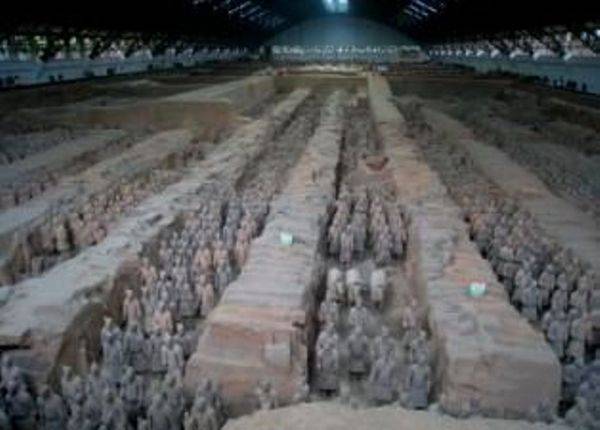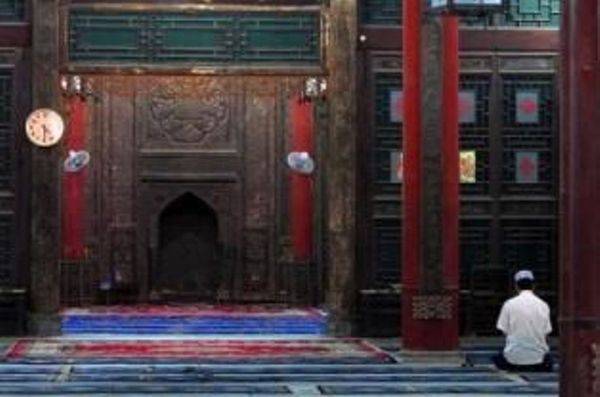 …watching some Kungfu with real Shaolin monks…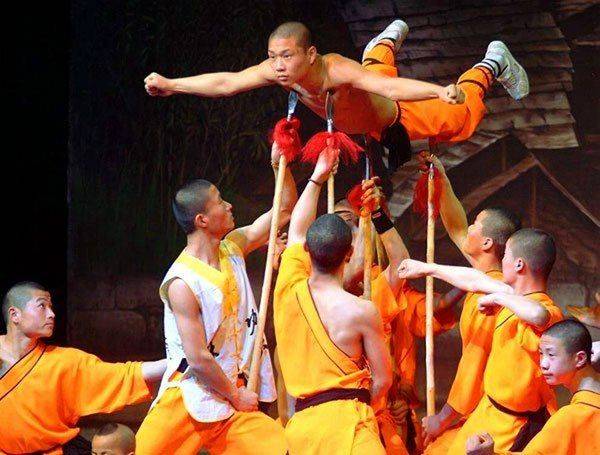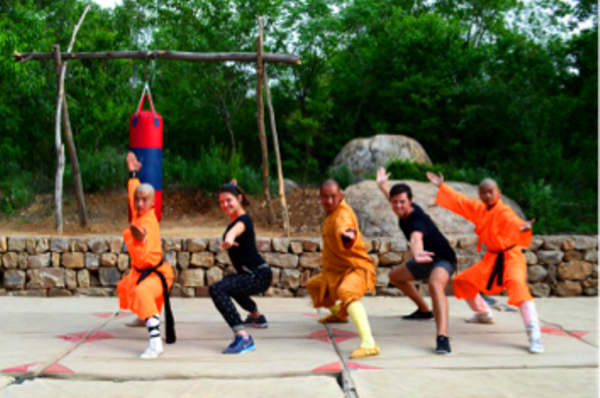 …And much, much MORE!!!
Day 1 - Departure (Shanghai)
13:30 - Meet our group at the Phoenix Hostel for a pre-departure briefing
14:30 - Hop on the subway with our guide and head to the train station
16:00 - Sleeper train departs to Guilin... This is the real China travel experience!
Day 2 - 5 Yangshuo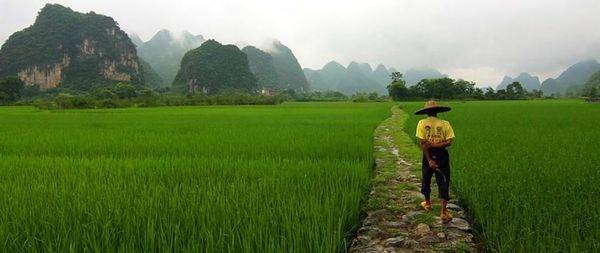 Take in the amazing scenery of Yangshuo, cruise down the iconic Yulong River on a bamboo raft, ride bikes through rice paddies, have some fun in Yangshuo's old town. Then head over to beautiful Moon Hill, explore caves with hot springs, and more. It's all about the spectacular view in this incredible place!
-Take a bike ride through Yangshuo's spectacular scenery
-Cruise down the Yulong River on a traditional bamboo raft!
-Grab some drinks and have a night out in Yangshuo's super fun bars.
Optional: Cormorant Fishing (A traditional fishing technique in the region, using BIRDS!!)
Optional: Set out for Moon Hill, explore amazing caves, and then, take a mud bath and chill out in some relaxing hot springs.
Optional: Learn some traditional Chinese cooking at a local cooking school
Optional: Head out for some kayaking on the Li River
Optional: More of real China - Set out to explore a beautiful local village farm to have a meal with locals, check out beautiful rice paddies and more…
Optional: Feeling sporty? Try deep water soloing.
Day 6 - 8 Chengdu + Pandas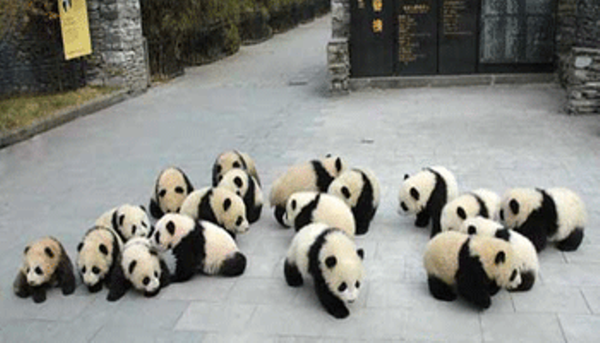 Next, we will be heading to the chilled out city of Chengdu to visit China's cutest creatures - the Pandas!!!…Explore the famous panda breeding center, roam through the beautiful Jinli Street and surrounding areas, and try some excellent Sichuan cuisine.
-It's time to go see the PANDAS at the world's main, and biggest, Giant Panda Breeding & Research Center.
-Explore Jinli Old Street and cool areas near by, including the Tibetan districts, wander around and try the food! (Chengdu is right next to Tibet)
Visit WenShu Monastery, Mao's Statue, People's Park and a traditional Tea House
-Enjoy a night out in Chengdu, a city known for its great nightlife!
Optional: Massage from a blind masseuse
Optional: Have some famous Sichuan food for dinner - try Sichuan hot pot, if you dare
Optional: Head over to see the awesome giant stone Buddha at Leshan, a UNESCO Heritage site and a must-see in China. This is the world's largest stone buddha.
Optional: Check out the changing faces at a Sichuan opera performance.
Day 9 - 10 Historical Xi'an + Terracotta Warriors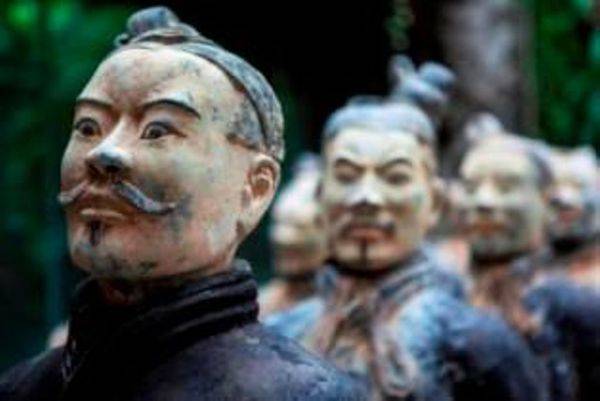 And, we are off to see the incredible Terracotta Warriors and Xi'an!!! Experience the world-famous Terracotta Warriors, explore cultural Xi'an, bike atop the historical Ming Dynasty city walls, go back in time to the Silk Road Era at the Great Mosque, the Bell Drum Towers, and the Silk Road Market. Eat some awesome street food and give back by volunteering at a home for homeless, disabled people and children.
-This is it! Head over to see the famous Terracotta Warriors!
-Try some street food in the Muslim Quarter, if you are hungry, and visit the Silk Road Market nearby
-Explore the historical and cultural side of Xi'an - check out the Bell Drum Towers and learn about the history of the Silk Road at the Great Mosque
Optional: Volunteer at Star Sun Home - a charity organization founded by a minority in 2010 which helps the disabled, mentally handicapped, homeless people or children whose parents cannot care for them. (Please note that we must limit volunteers to 15 people per group as locals feel uncomfortable with too many foreigners looking on.)
Optional: Entrance fee for the Great Mosque
Optional: Bike riding on the Ming Dynasty Walls
Day 11 - 12 Shaolin Kungfu Adventure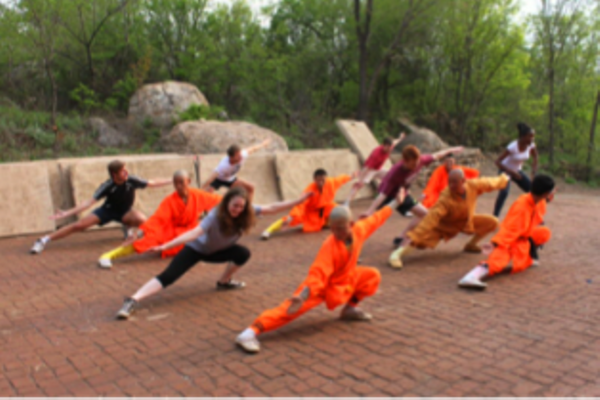 Next, we are off to the legendary Shaolin Temple!!! Experience the world-famous Shaolin Temple (home of Kung Fu), explore the mysterious pagoda forest, check out a children's home run by Kung Fu monks, soak up some culture at ancient temples, watch awesome martial arts performances, stroll through historical gardens, and, if that's not enough, authentic Shaolin monks will be giving us a private Kung Fu lesson!!! This is as cool as it gets…
-Visit the legendary Shaolin Temple and watch an awesome Kungfu performance.
Optional: Get your Kungfu on! Get on the bus and drive to the children's center, run by the Shaolin monks where you will Get your own private Kung Fu lesson! All proceeds go directly to the Children's Home.
Optional: Hike to Dharma Cave, a spiritual spot for Buddhist pilgrims, and be rewarded by beautiful views of both the shrines/temples in the area and the views of the area.
Day 13 - 15 Beijing + Great Wall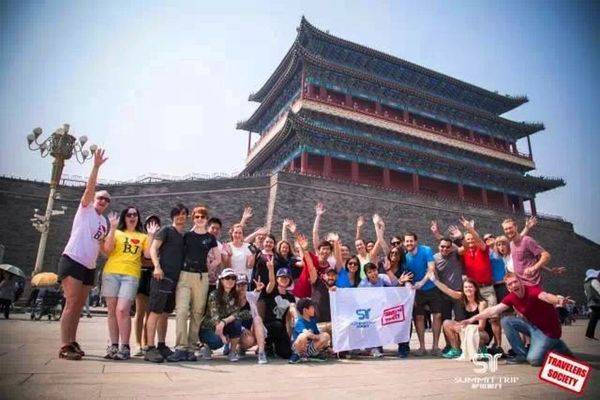 And off to Beijing… Experience the original part of the Great Wall, explore the incredible Forbidden City, relax in the beautiful, pagoda-filled Jingshan Park with panoramic views of the Forbidden City, chill out in Beijing's historical Hutongs, enjoy Beijing's famous street food at Wangfujin night market or try some delicious Peking Duck, check out the vast open-space of Tiananmen Square and more!!.
Great Wall Adventure: Head over to an unrestored portion of the GREAT WALL!!!
-Mandatory meal at a local farm to obtain permission to access the locals only sections of the unrestored Great Wall (at your own expense)
-Hike on totally unrestored sections of the Wall before setting up camp on a deserted section of the Wall to watch the sunset on one of the Wonders of the World
-Sunrise on the Wall
Note: Since it's too cold to camp before the end of April and after September, accommodation will be provided in a guesthouse near the Wall. We will still return to see the sunrise on the Wall.
Beijing:
Test your bargaining skills in the Fake Goods Market!
Try some crazy street food in the famous Wangfujin Night Market or taste some delicious Beijing duck for dinner!
Mandarin Challenge! Use your Mandarin to complete challenges around Beijing's ancient streets and alleyways. The winning team earns a prize.
Explore one of Beijing's historical old-towns - called hutongs.
Optional: Visit the Olympic Bird's Nest stadium designed by one of the most controversial figures in modern China
Optional:A stunning Chinese Acrobatics Performance performed by young talents recruited from around China
Optional: Enjoyed exclusively by royalty in ancient times, taste Beijing's signature dish Peking Roast Duck
Optional: Head over to the Forbidden City to see some incredible, traditional Chinese architecture. (The largest palatial complex in the world, the grounds boast 980 buildings, and a history of housing 24 different Chinese royalty)
Optional: Go to Jingshan park for a bird's eye view of the Forbidden City, Temple of Heaven, Summer Palace and Tiananmen Square. The most famous attractions in China!
DON'T MISS OUT ON THE BEST CHINA HAS TO OFFER!
Click "more info" for important details about the trip