- Receive Tickets via Express Delivery
- Children Under 1.2m Not Permitted
- All Attendees Require a Ticket
- No Cancellation
---
The Stage is a large and original stage comedy in 2015.It is written by famous scriptwriter YU Yue, directed by famous comedy performance artist CHEN Peisi and starring Chen Peisi and Yang Lixin.In over a 2-hour performance, more than 20 characters display a story of the survival of a drama ensemble in troubled times, advocating the Chinese traditional culture represented by Peking Opera and inspiring the audience to reflect on the traditional cultural inheritance.
The Stage describes a warlord dogfight in the Republic of China period. When Commander Hong captures Beijing, the famous Wuqing Troupe including famous actor JIN Xiaotian holds a three-day performance at the Dexiang Theatre. Leader Hou of the Wuqing Team and Manager Wu of the theatre are the leading performers ready to perform behind the scenes, immersed in the joy of sold-out tickets. However, an unexpected series of accidents occurs in succession.
Many disparate characters including the bun delivery man, the Inspecting Commander, the escaped Aunt Six, Gang Liu Guaizi and famous actor JIN Xiaotian are intertwined with each other accidentally so that the theatre's backstage situation descends into a complete mess. Leader Hou and Manager Wu try their best to save the broken situation, but the accident is out of control and develops beyond everyone's expectations regardless of their efforts. Will JIN Xiaotian finally appear on the stage? Will the troupe have a successful performance? How will this mess be fixed? All these questions are answered in The Stage.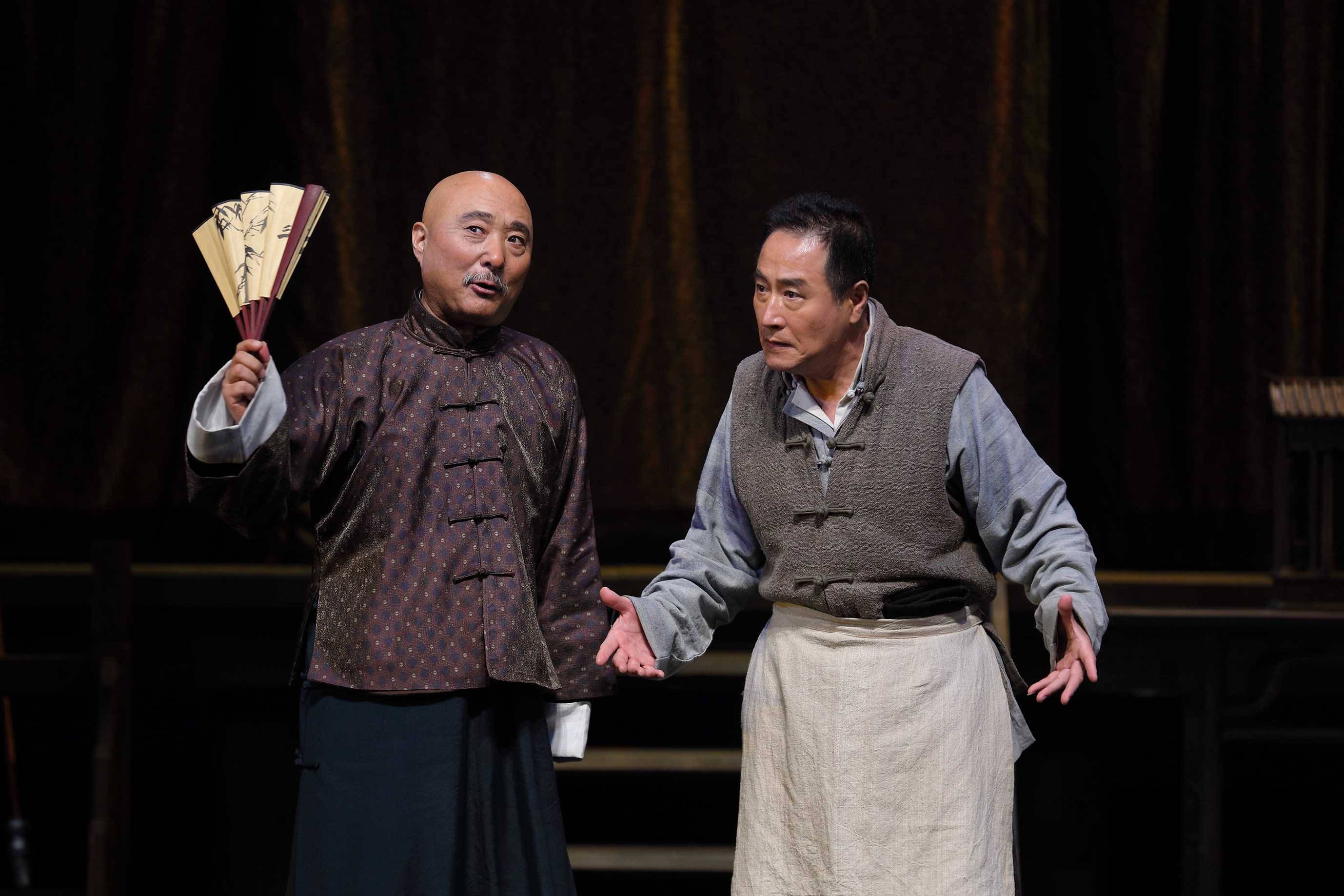 Chen Peisi
Chen Peisi is the first-class actor in China and the founder of Dadao Culture. Since 2001 when he began creating stage comedy, he has been the scriptwriter, director and starring actor in many excellent comedies including The Balcony and A Shill. In 2009, he launched the Beijing Comedy Festival, which has become China's authoritative platform for displaying excellent comedies. In addition, since 2012, CHEN has also started the Comedy Performance Training Class, aiming at cultivating young talents and spreading ideas of comedy.
He has taken part in such works as dramas including The Balcony, A Shill and The House, films including The Family and Her Majesty Is Fine, and skits including Eating Noodles and Kabob.
Yang Lixin
Yang Lixin is the first-class actor in Beijing People's Art Theatre. He has participated in such works as dramas including Thunderstorm, Sunrise, Teahouse and Xiaojing Hutong; films and TV series including I Love My Home and That's A Home.