"The fundamental qualities that we've always seen in this pianist remain the same: a real sonority that comes from his entire body, a large palette of colours and a real poetic sense. With his recent gain of freedom and experience, a true discourse emerges. […] His conduct is always impeccable. By conduct, I mean the architectural and emotional conception of a work, the tempo and mood relations, the dynamic layering. Additionally, when appropriate, a highly sensitive ear to the art of transition. That is exactly what gave him high marks in Warsaw, giving listeners the impression of living an experience, especially in the Third Sonata."
-Christophe Huss, Le Devoir (November 27, 2015)
"I had been waiting for such a performance since the beginning of the Competition. The man is every inch an artist, an extraordinarily mature musician who focuses on the beauty of Chopin's works, which he performs with a high degree of consciousness. He is one of the few who can find a wise balance between the spirit of Chopin and his own individuality, which he demonstrated, for instance, in his masterful interpretation of the Ballade in A-flat major."
-Róża Światczyńska, Polish Radio 2 (October 7, 2015)
"His sense of time, his sense of harmony, above all his structural originalities are immensely sophisticated and daring. Richard-Hamelin seemed to be aware of the total Chopin – not just melting us with liquid line after liquid line of Chopin's famous melodies, but exposing inner voices and harmonic twists in both left and right hands, and illuminating Chopin's extraordinary structural gambits, especially in his Third Sonata which closed the program. At the end of a very long program of Chopin, Hamelin entranced his audience with the soft languor of his playing at one moment, passage-work that was always musical at another, bravura playing at yet another. He is an artist firmly on a unique and original path."
-Robert Harris, The Globe and Mail (January 17, 2016)
"Aside from Cho's epic performance, second-place winner Charles Richard-Hamelin also received much-earned roaring applause for his interpretation of Chopin's Piano Sonata No. 3 in B Minor, Op. 58. Richard-Hamelin's set was so elegantly executed that one couldn't help but be baffled that his performance was ranked second."
-Julie Jackson, The Korea Herald (February 3, 2016)
"Charles Richard-Hamelin's cultivated playing showed in the emotional depth of his A flat major Ballade."
-John Allison, The Telegraph (October 22, 2015)
"Charles Richard-Hamelin ended the semis with a superbly absorbing concert where he seemed to follow his hands like a child after a butterfly. After an astonishing Pour le Piano by Debussy and some sweetly imaginative Scriabin, he performed Chopin's Sonata No. 3 opulently and with unbelievable ease. He transmits love for the instrument."
-Lev Bratishenko, The Gazette (June 1, 2014)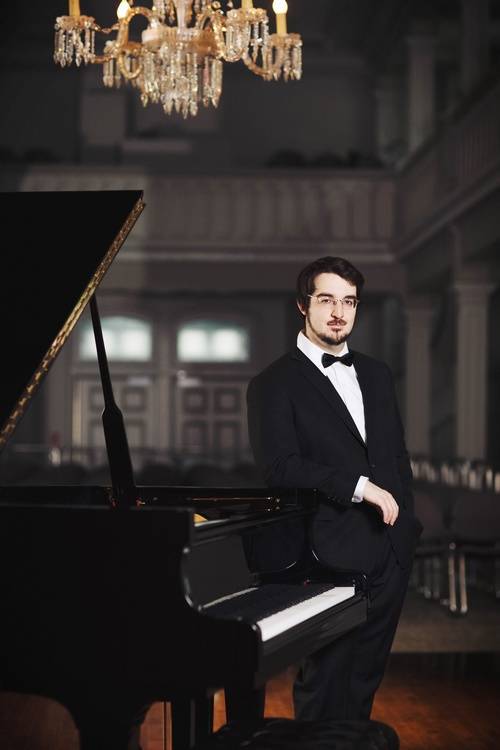 Silver medalist and laureate of the Krystian Zimerman award of the best sonata at the International Chopin Piano Competition in 2015, Charles Richard-Hamelin is standing out as one of the most important pianists of his generation. He also won the second prize at the Montreal International Musical Competition and the third prize and the special award for the best performance of a Beethoven sonata at the Seoul International Music Competition in South Korea. Charles was recently awarded the Order of Arts and Letters of Quebec and the prestigious Career Development Award offered by the Women's Musical Club of Toronto.
He has appeared in various prestigious festivals including La Roque d'Anthéron in France, the Prague Spring Festival, the "Chopin and his Europe" Festival in Warsaw and the Lanaudière Festival in Canada. As a soloist, he has performed with various ensembles including the Montreal Symphony Orchestra, Toronto Symphony Orchestra, Singapour Symphony Orchestra, Hiroshima Symphony Orchestra, Warsaw Philharmonic, Quebec Symphony Orchestra, OFUNAM (Mexico City), Orchestre Métropolitain, National Arts Center Orchestra, Edmonton Symphony Orchestra, Calgary Philharmonic Orchestra, Violons du Roy, I Musici de Montréal, Sinfonia Varsovia and the Poznań Philharmonic. He has played under the baton renowned conductors such as Kent Nagano, Vasily Petrenko, Jacek Kaspszyk, Aziz Shokhakimov, Peter Oundjian, Jacques Lacombe, Fabien Gabel, Carlo Rizzi, Alexander Prior, Christoph Campestrini, Lan Shui and Jean-Marie Zeitouni.
Originally from Lanaudière in Québec, Charles Richard-Hamelin studied with Paul Surdulescu, Sara Laimon, Boris Berman and André Laplante. He is a graduate of McGill University, the Yale School of Music, the Conservatoire de Musique de Montréal and now works on a regular basis with pianist Jean Saulnier.
His first solo recording, which features late works by Chopin, was released in September 2015 on the Analekta label and received widespread acclaim from critics throughout the world (Diapason, BBC Music Magazine, Le Devoir) as well as a Felix Award (ADISQ). A second album, recorded live at the Palais Montcalm in Quebec City with music by Beethoven, Enescu and Chopin, was released in the fall of 2016 and also had a very positive welcome (Gramophone, La Presse, The WholeNote).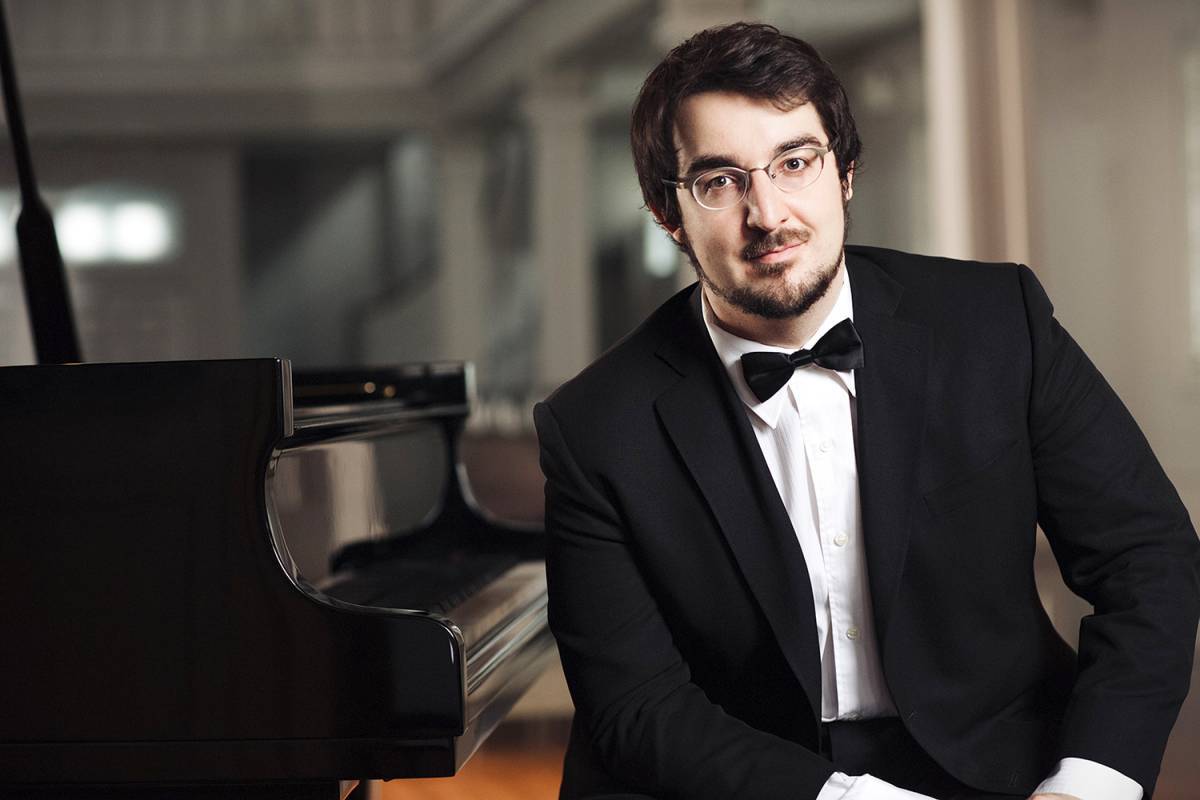 Program:
Nocturne No. 20 in C Sharp Minor, opus posthume
Four Impromptus
No. 1 in A Flat Major opus 29
No. 2 in F Sharp Major, opus 36
No. 3 in G Flat Major, opus 51
No. 4 in C Sharp Minor "Fantaisie-Impromptu" Heroic Polonaise in A Flat Major opus 53
- Intermission -

Four Ballades
No. 1 in G Minor opus 23
No. 2 in F Major opus 38
No. 3 in A Flat Major opus 47
No. 4 in F Minor opus 52