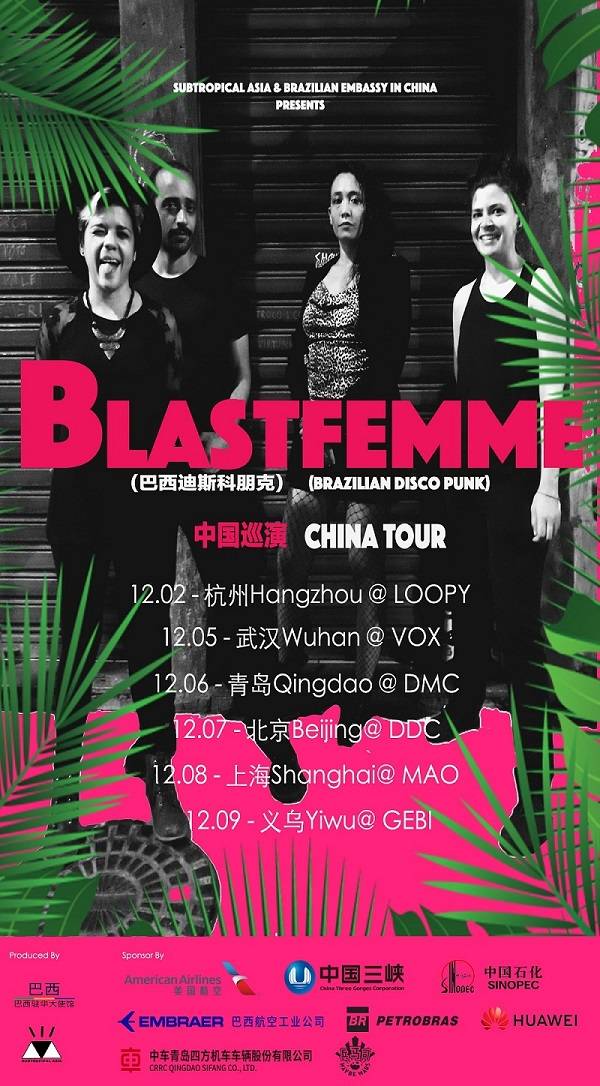 From the depths of the dangerous underground of Rio de Janeiro, in Brazil, BLASTFEMME appears. Band formed under the feminist dogma that embodies in explosive concerts the urgency, the revolt, the sensuality and power of the cause in the presence of imposing stage of the punk muse Danni Vallejo. Driven by disco punk beats added with melodies sometimes subtle and at other times, dirty and confused.
The band is newly formed and is in the process of recording their first album, in the face of the current political moment in Brazilian, Blastfemme presents itself as a resistance, a fight, a force in the movement for women's rights in the country.
In Beijing, the explosion will be greeted by the Chinese equivalent XIAO WANG, the recent European toured LONELY LEARY and by the dynamics flows of THRUOUTIN.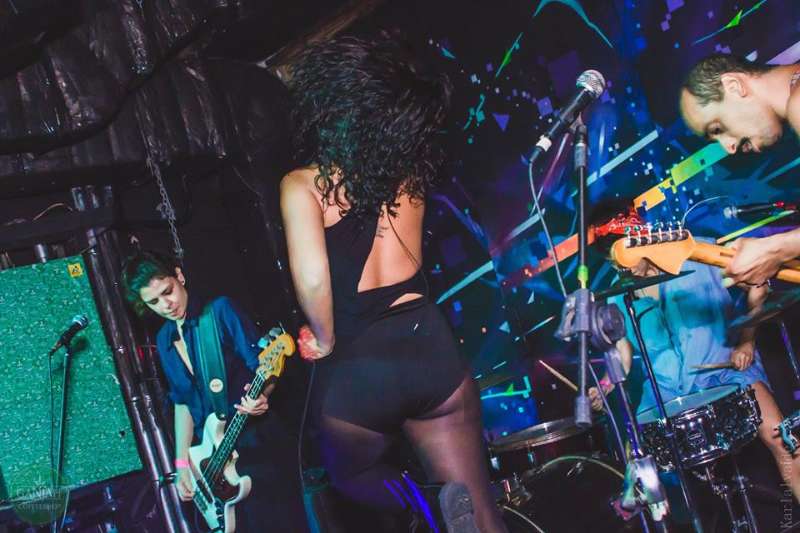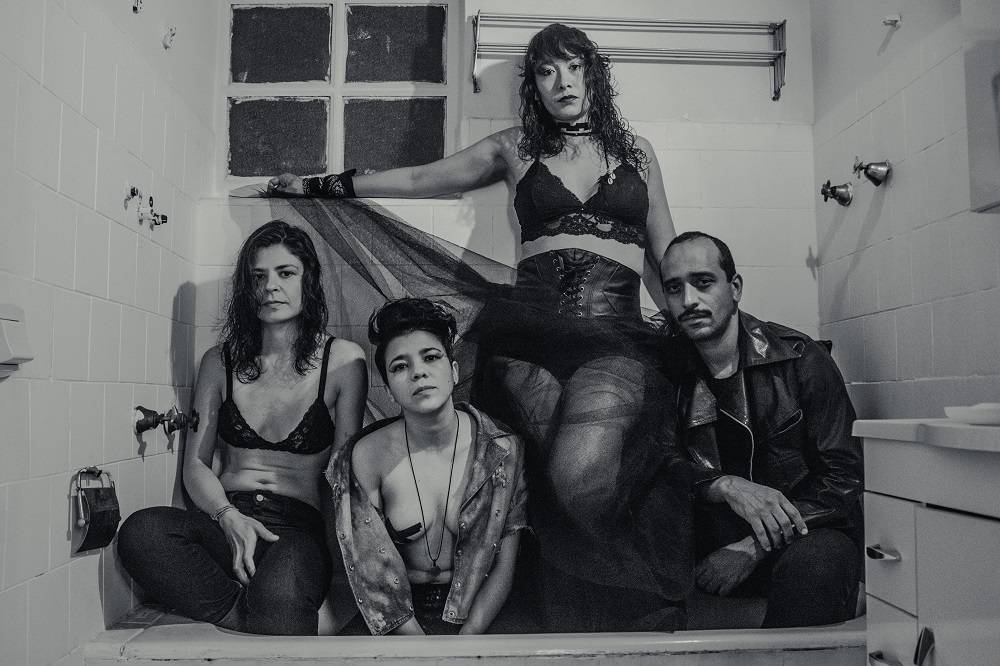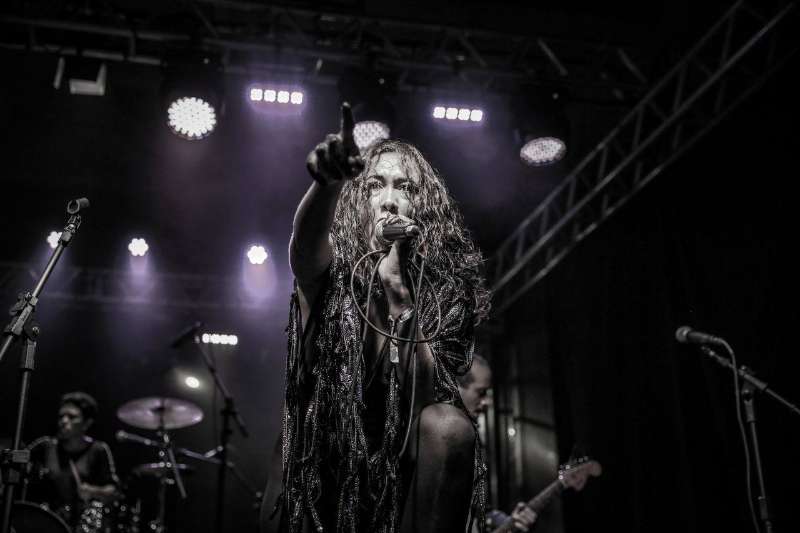 Supporting Bands:
Lonely Leary:
Many bands around China have tuned into a lean, heavy post-punk sound over the last several years, but nobody does it meaner than Lonely Leary. The band members, also as college classmates—Qiu Chi, Song Ang, and Li Baoning, who forged their sound out of the crushing boredom that pervaded their university campus in a culture-starved outreach of Shandong province. Since relocating to Beijing and plugging in to the capital's cresting wave of downer music, Lonely Leary has landed on their trademark dynamic, blending fast drums, muddy bass, and rough guitar noise into a tense, menacing pummel. Lonely Leary released their debut album <Through the Park, Almost There> (Post Punk & Noise Rock) under the label Maybe Mars in the spring of 2018, and then toured in China and Europe in summer and autumn.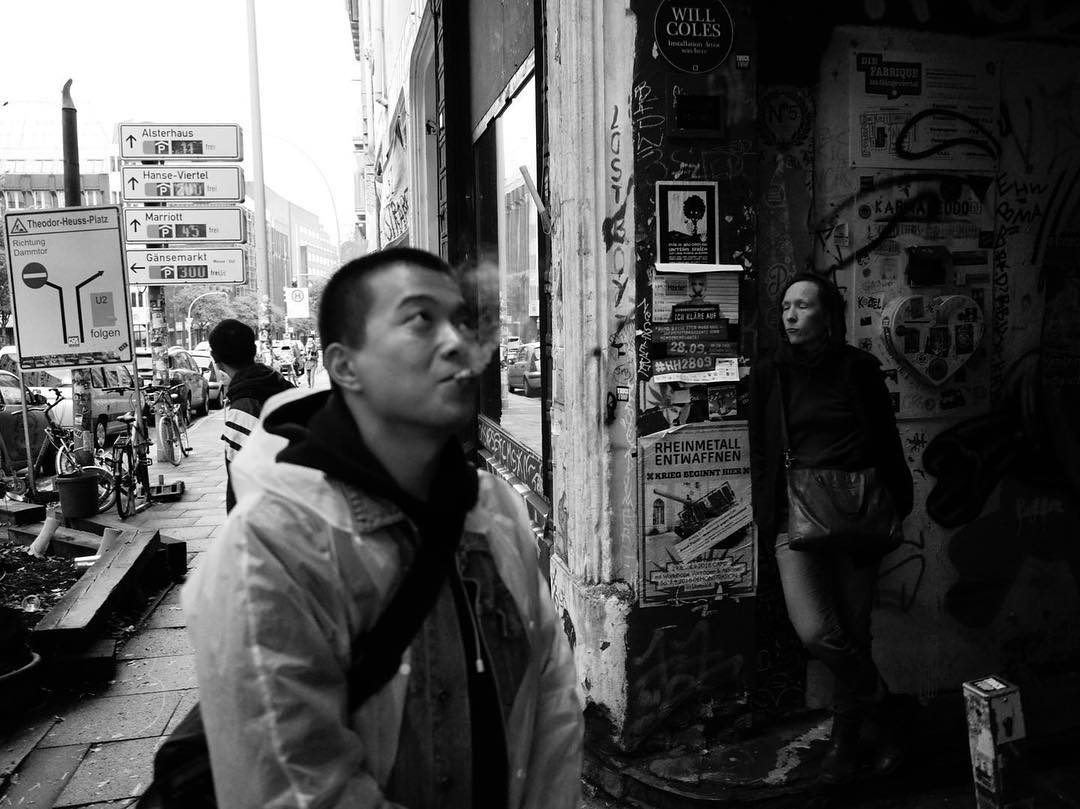 XiaoWang:
Xiao Wang is a Kawaii Core band. Founded in 2017 in the Gulou area in Beijing, Xiao Wang is considered to be inspired by punk, hardcore, black metal and anime culture. In short, between the chaos and the cuteness, everything about Xiao Wang's music is honest and has raw expression. By utilizing their unique voice and their emotions in good faith, they resist and face the world.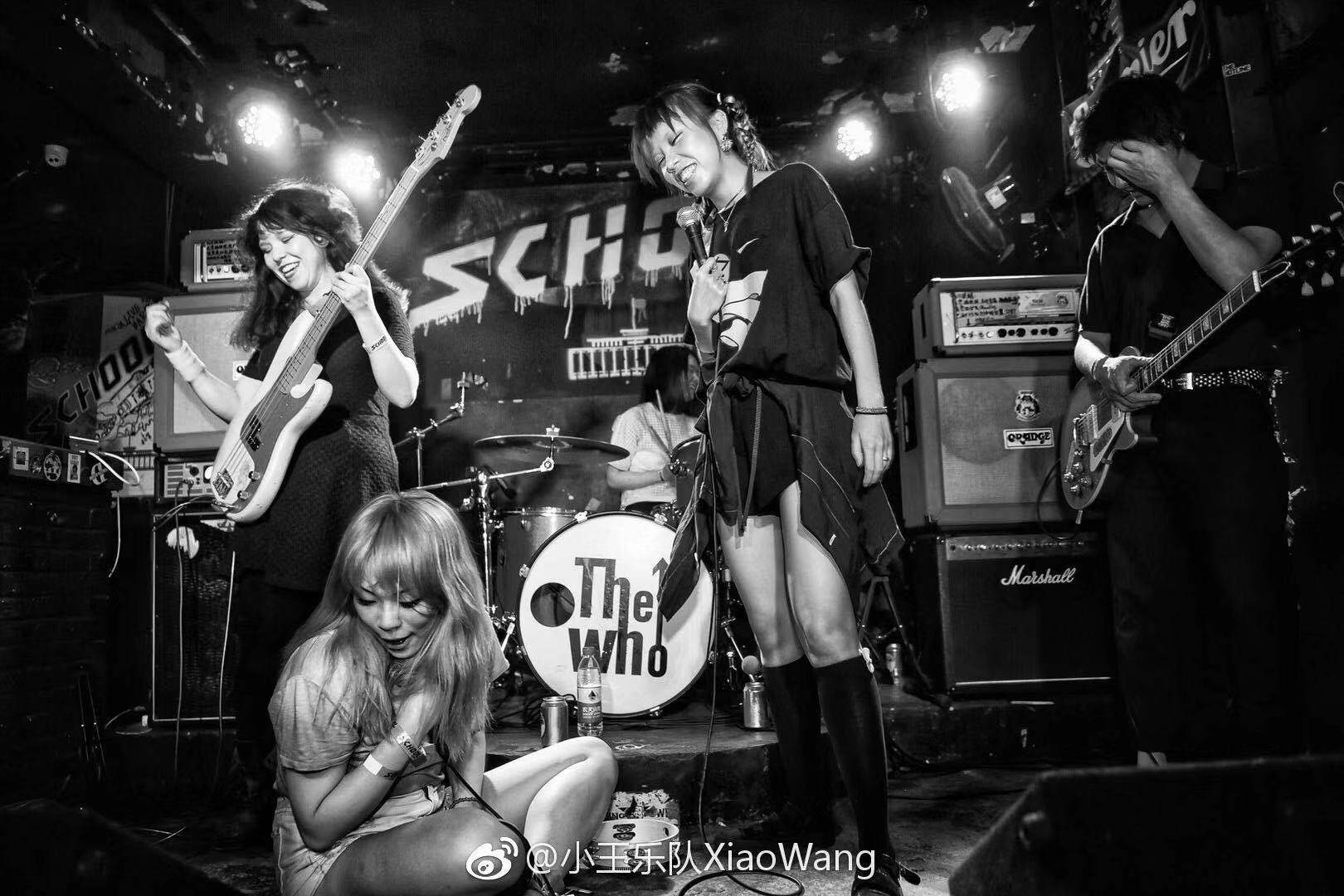 thruoutin:
American born electronic producer and multi-instrumentalist, thruoutin, has been based in China since 2009. His work varies from project to project, but often revolves around the combining of different genres with a focus on organic and digital sounds.
He has extensively toured through North America and Asia; releasing music on several labels along the way. Most Recently he has put out work with Beijing labels RAN Music and Jingweir as well as performing on Boiler Room China and playing at festivals such as Wetware and Jiangbei.