- Book At Least 24 Hours in Advance
- Await Tour Availability Confirmation Within 24 Hours
- English Language
- Fixed Date Ticket
- 4 Hours Duration
- Minimum 4 Travelers to Book
---
Join the Wheely Bike Tours family and discover Shanghai in a unique way!
Wheely has combined its 2 favourite things in the world. Biking and food!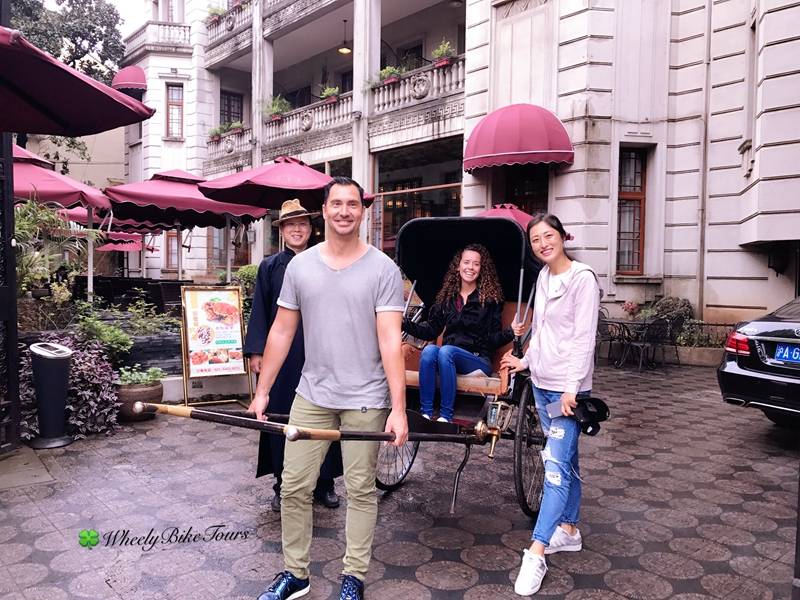 Includes:
- Wheely City Guide
- 2 or 3 courses in different restaurants and 1 drink per restaurant (soft drinks, tea, local beer)
- Water
- Helmets and rainwear if needed

There are a lot of different styles of Chinese food and we know this can be quite overwhelming the first time around. Because it would be a shame to miss out on these wonderful cuisines, we would love to help you try out the dishes and find your way to the different restaurants.

During this tour through the French Concession, Wheely will take you to different restaurants, each with its own distinct dish. Your guide will help you pick a few dishes and explain the different flavors, ingredients, and customs.

Because Chinese food is meant to be enjoyed in large(r) groups, there is a minimum booking of 4 people for this tour.

ABOUT WHEELY BIKE TOURS
Wheely Bike Tours has over 9 years of experience in guided bike tours and has an impressive knowledge of the city and culture of Shanghai.

Our team of trained guides will give you a unique view of Shanghai – from a bike. They know all there is to know about the city, including its fascinating history and the daily lives of people who call this vast metropolis their home. Wheely Bike Tours offers a range of tours from early in the morning to late in the evening and everything in between, each tour is unique. We are more than happy to help you arrange a custom-made tour too.

Wheely Bike Tours offers tours that show the real Shanghai including its history, development, current events, and facts you have never heard of before, all combined in a very green initiative. Would you like to know more about our tours? Click here to see what we have to offer!

Tours are available in English, Italian, French, and Spanish.