A lot of other brands use ingredients that are environmentally safe, but not necessarily safe for the people using them. That's how Soapnut Republic different. All of our ingredients are completely safe for skin contact AND the environment. Powered by our signature sopanut berry extract, all of our products are allergen free, non-toxic, biodegradable and extremely gentle on skin, fabric and household surfaces. Our products are extensively tested in the laboratory, and by our family and friends to guarantee the safety and effectiveness of every Soapnut Republic product. We never have and never will test on animals, and we are accredited by People for the Ethical Treatment of Animals (PETA) as Cruelty Free and Vegan.
---
Bathroom Bundle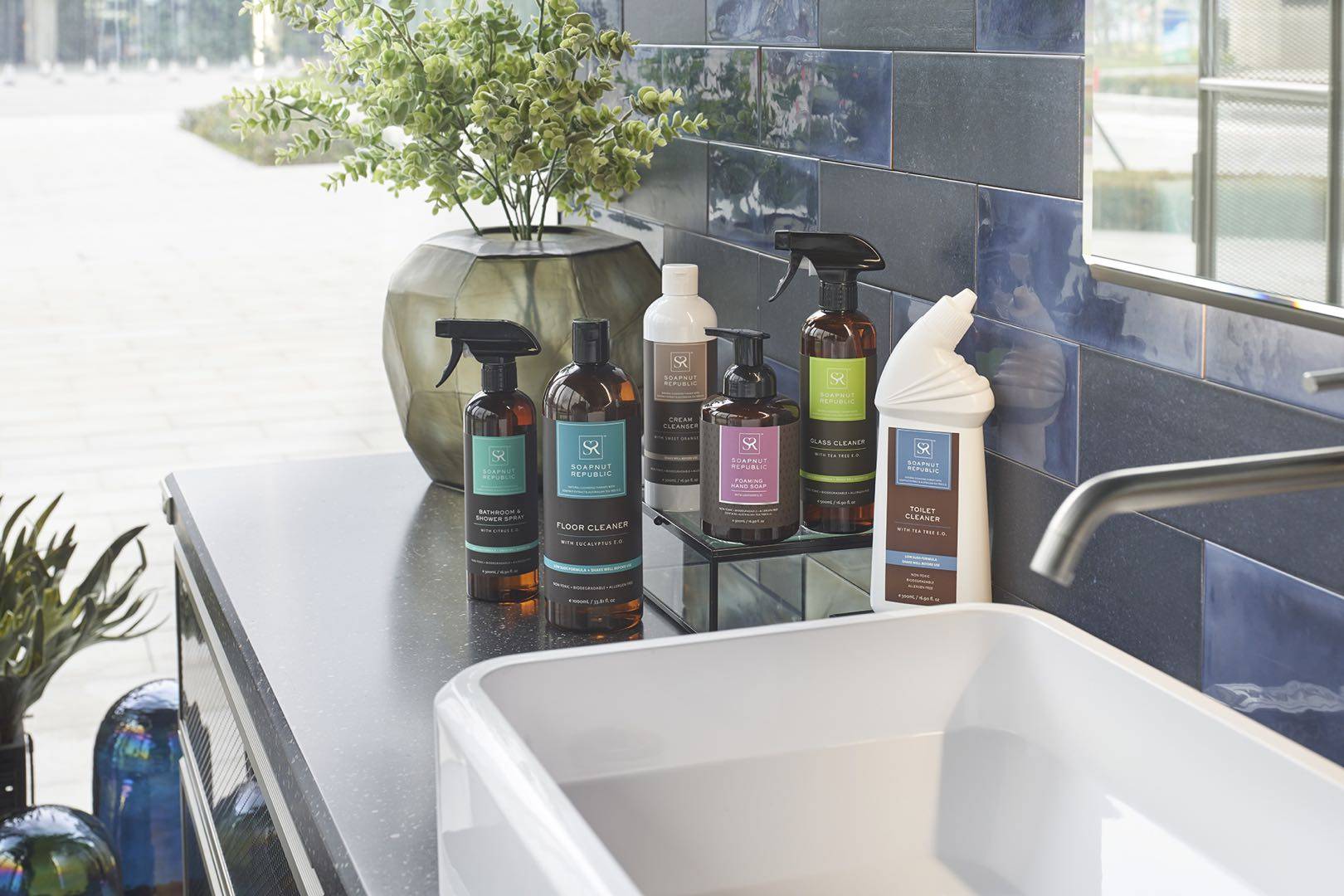 Soapnut Republic's Bathroom Bundle includes six products to achieve a sparkling clean bathroom, free from toxic chemicals:
• Lavender Foaming Hand Soap 500mL
• Bathroom & Shower Spray with Citrus Essential Oil 500mL
• Glass Cleaner 500mL
• Cream Cleanser with Sweet Orange Essential Oil 500mL
• Toilet Cleaner with Tea Tree Essential Oil 500mL
• Floor Cleaner with Eucalyptus Essential Oil 1L
The powerful natural ingredients in each product will leave your bathroom clean and fresh with no fumes or nasty odours. Tea Tree essential oil helps fight mould and mildew, and Citrus essential oil helps to remove soap scum and water marks. The Cream Cleanser is perfect for tapware, and porcelain surfaces such as baths and sinks.