"Perfectly formed dance theatre takes its early years audience to the top of the tree and shows them the view"
- The Stage
"This production for the very young, goes a wonderfully imaginative extra mile in its mix of bouncy dance-theatre, cunningly versatile design, live music and audience participation. "
- The Herald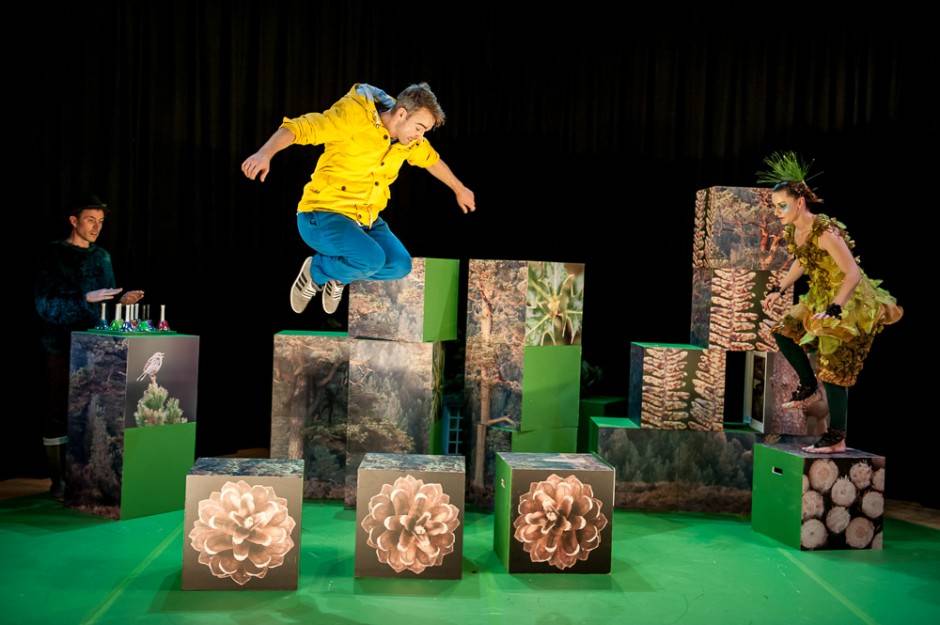 Poggle is the story of Vince, who wants to explore the forest but is too scared, until one day he meets Poggle, a friendly creature. Together they go on an adventure through the forest where they discover the magical musical tree. A warm hearted, sensory dance theatre piece with live music, clapping rhythms and comedy throughout in an imaginatively changing world that the children have the chance to explore.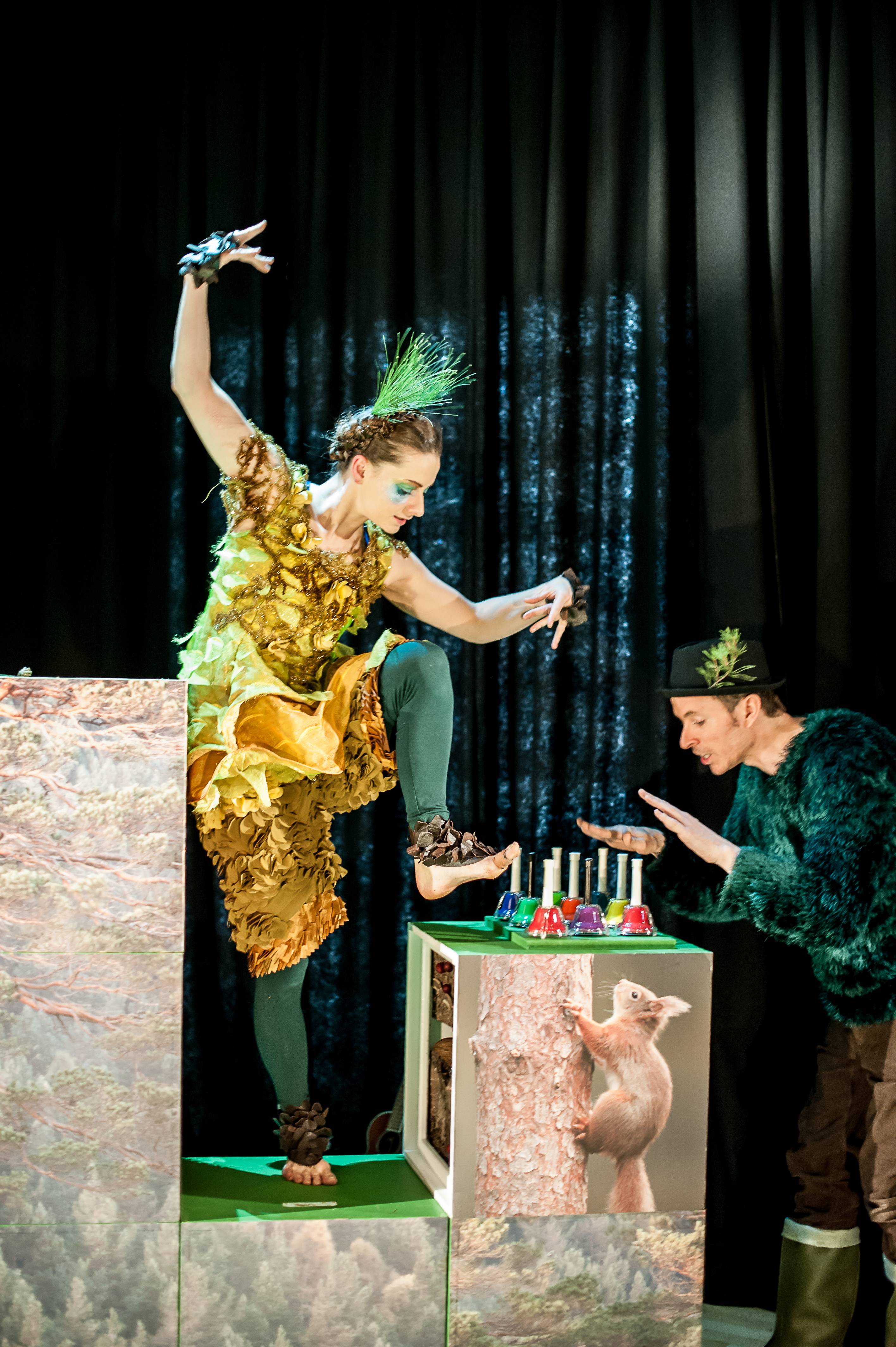 Nominated for the 2015 CATS awards:
Category - Best Production for Children and Young People.
Category - Best Music and Sound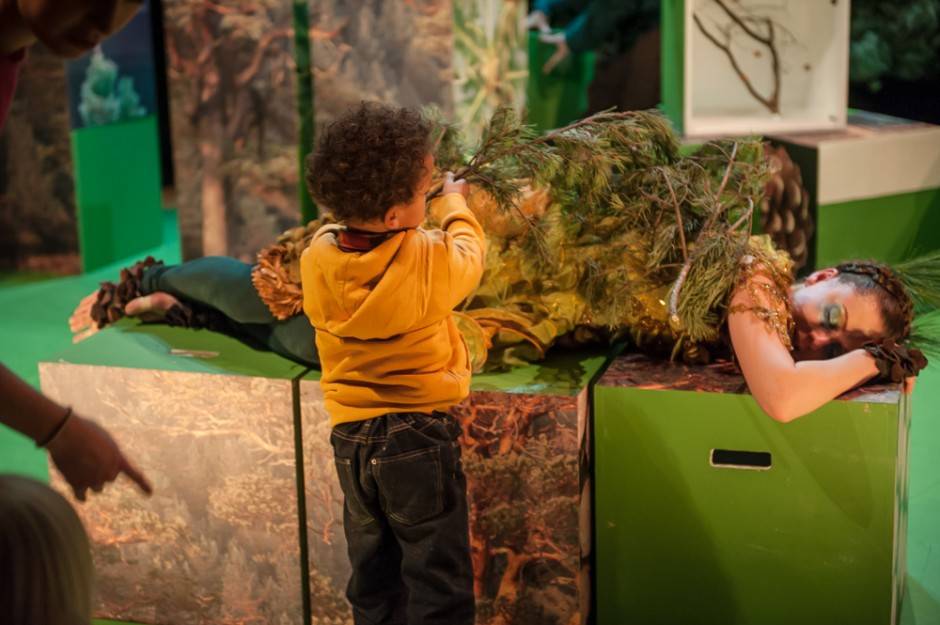 Choreographer/Director: Natasha Gilmore
Performers: Jade Adamson, Rory Haye, Vince Virr
Composer: Daniel Padden
Set and Lighting Designer: Fred Pommerehn
Costume Designer: Alison Brown
Producer: Alice McGrath, Belinda McElhinney