- Receive E-ticket via Email
- Gain Admission with E-ticket
- No Cancellation
---
Amadou and Mariam have been making music together since they met at the Institute for Young Blind People in Bamako, Mali (both blind since youth), almost 30 years ago. Three CDs - Sou Ni Tilé (1999 Polygram France, Tinder US), Tje Ni Mousso (2000 Circular Moves, France), Wati (2003 Circular Moves France) - five cassettes (released only in West Africa) and constant touring have made them a major draw in France and Mali for more than a decade, but Dimanche a Bamako (2005 Nonesuch), a collaboration with world music enfant terrible Manu Chao, made them an overnight sensation.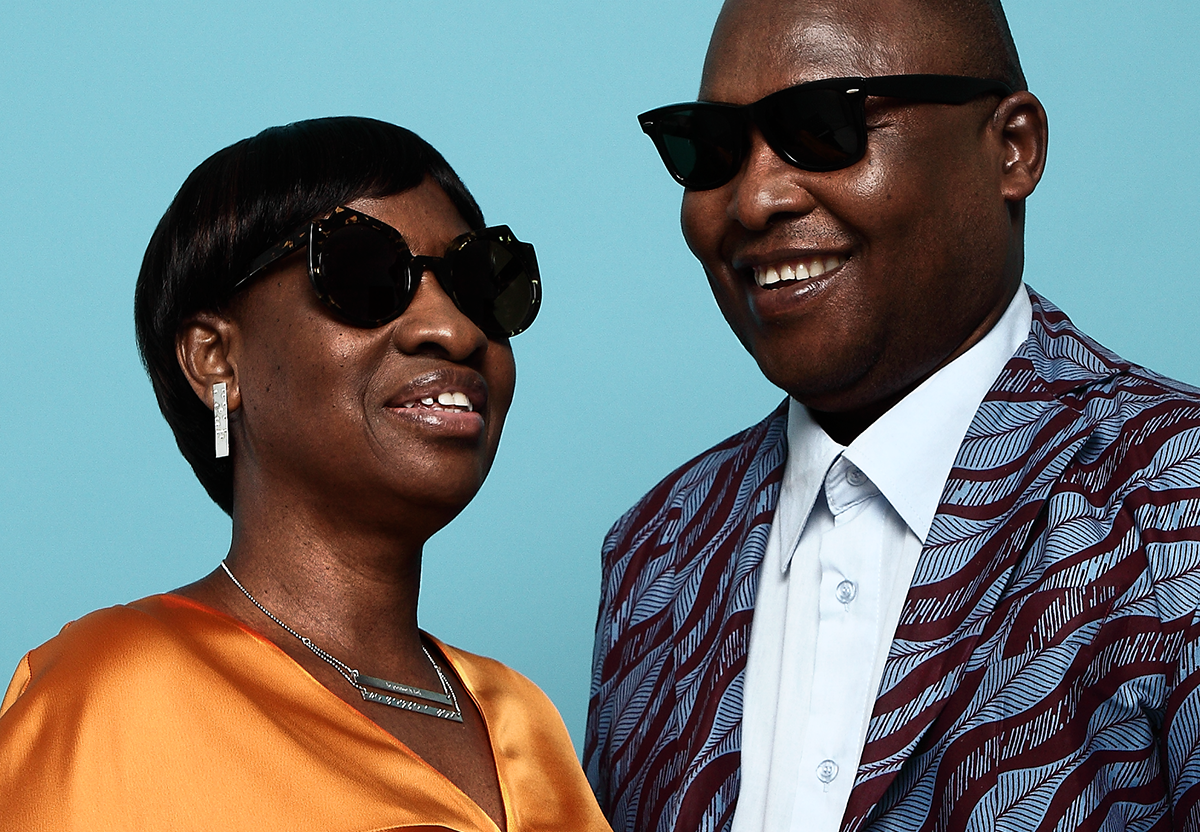 The disc went gold, broke into the Top 20 on the French Pop Charts and won a Victoires de la Musique (French Grammy) for Best Reggae/World album. Critics went overboard praising the duo's bright international sound, a circumstance that Amadou Bagayoko finds both flattering and slightly droll.
"The success [of Dimanche] is an enormous pleasure for us; we always wanted to have an international audience, so it makes us very happy," Bagayoko said via phone from the Paris home he shares with his wife and musical partner Mariam. "The production and the mix is more pop than we've done before, so it's easier for people to hear the international influences, but it's not musically different from our other albums. On our first CD, Sou Ni Tilé, we worked with Syrian, French and African musicians, and they all brought different colors to the creation. The root is always the Malian music we grew up with, but playing with musicians from other countries always colors the music."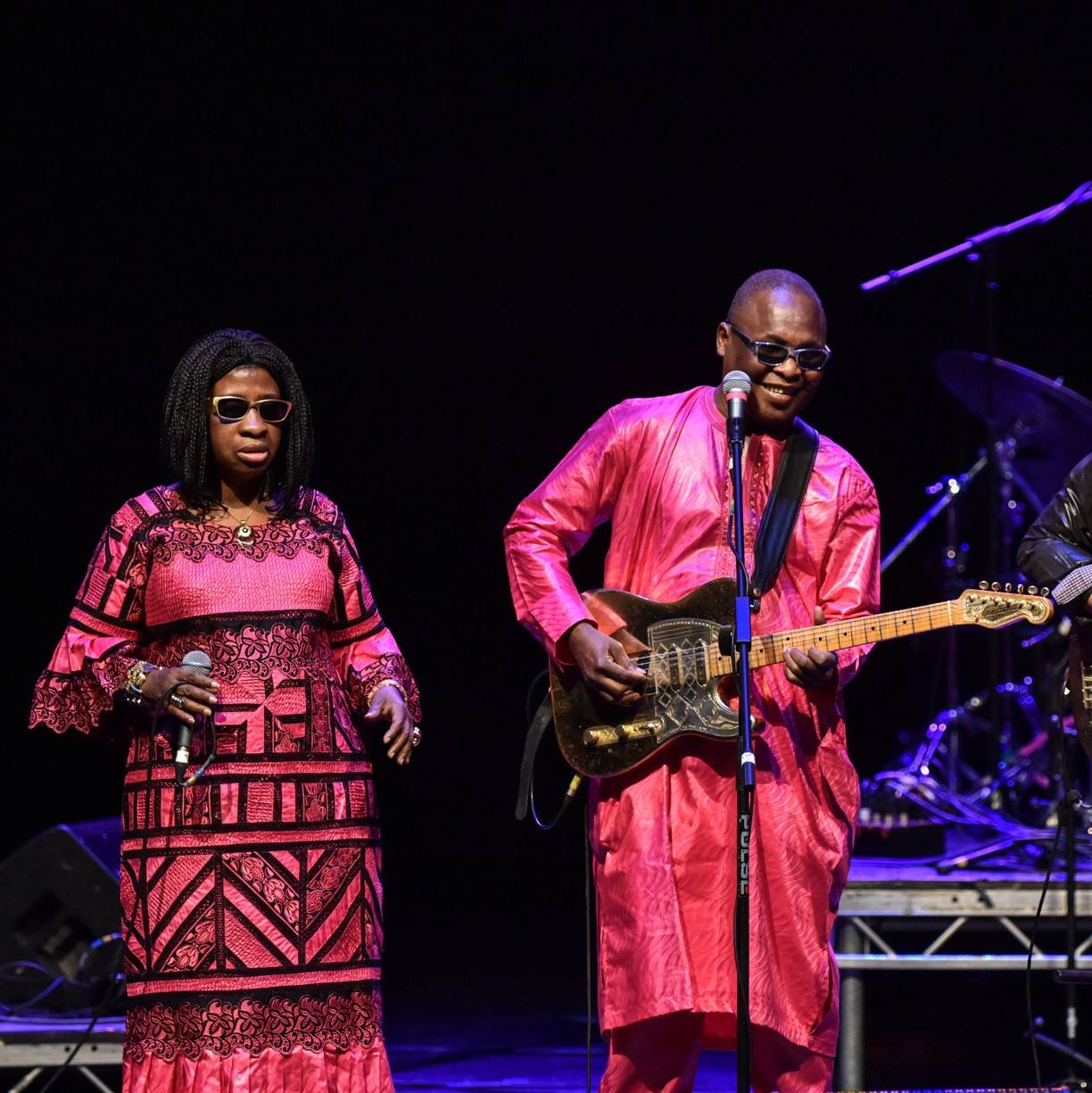 On Dimanche a Bamako (2004), producer and collaborator Manu Chao expanded Amadou and Mariam's bluesy, folkloric sound with his considerable production expertise and unerring pop instincts without diluting the duo's innate power. Doumbia's wailing, soulful vocals and Bagayoko's sharp, brittle guitar lines, which combine the drive of the n'goni - a three stringed Malian lute - with the electric attack of a modern electric bluesman, still hold center stage, but Chao's ability to layer complex interlocking guitar lines and augment the rhythms with various loops and samples, lends the tunes a bright sheen.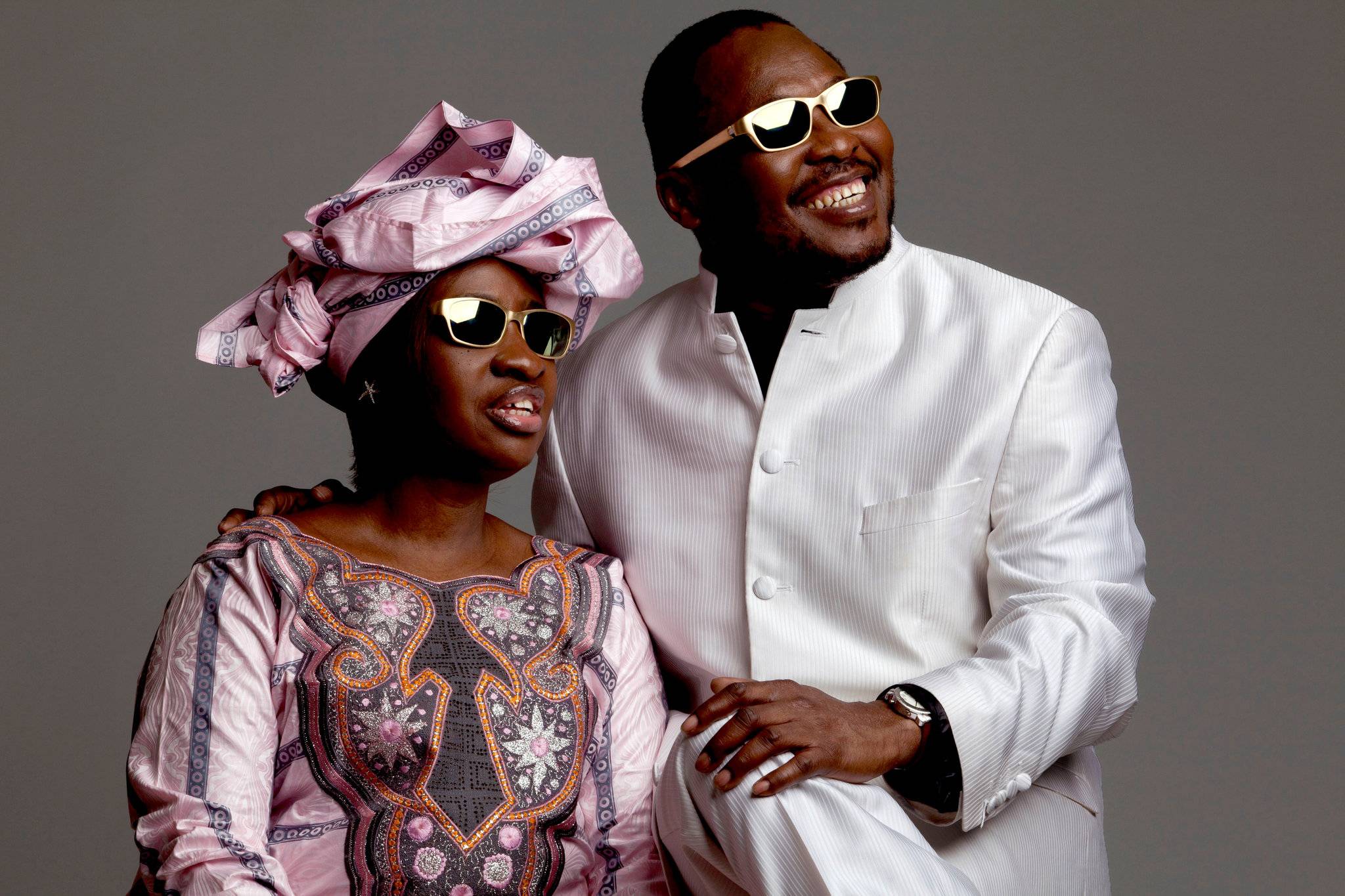 Amadou and Mariam have been expressing themselves with music all their lives. After meeting at the Institute for Young Blind People in Bamako, the couple played all over Mali and West Africa both as a duo as in other bands. Bagayoko grew up listening to traditional music as well as the Afro-Cuban sounds that have always been popular in Mali. He loved the blues of Ray Charles, John Lee Hooker and Led Zeppelin. "The blues have the same rhythm and feeling as traditional music in Mali; I find traces of myself in this music." Mariam grew up with the music of the griots (singers of traditional epic poetry) but also loved French pop star Shelia, Nana Mouskori, Aretha Franklin and other soul sisters. Bagayoko briefly played lead guitar in Les Ambassadeurs (Salif Keita was the lead singer) but left to form Amadou and Mariam.
"We played the same music then as we do now, Malian folk music with reggae, Cuban, blues and West African influences, but back then there were no good studios in Mali, so we moved to Ivory Coast where Aliyu Maikano Adamu became our engineer and distributor. We made five cassettes with him. They made us famous in Africa and helped us get our first European recording deal. Now that Dimanche a Bamako is doing so well, we are going to put out a compilation of those cassettes." In 2008 they released Welcome To Mali, which was followed by Folila (2012.)